6 Reasons Live True is the Best London Salon
At Live True London, we believe we're the best London salon because we're all about making you feel more you. Whether you're thinking about a trendy new hair colour or want to treat yourself to a luxurious blow dry, you're in capable hands with our expert hair stylists.
Our salons operate with a collaborative process, meaning you're at the centre of everything we do. We're experts in hair, but you're the expert of your own hair! This means our hair salons are easy going, judgement free and friendly, so you can explore your style comfortably and without limits.
What makes our hair salons best is our attention to industry developments, techniques and trends, with our talented hair stylists keeping up to date with the latest trends and our team regularly investing in the best hair products for your hair. We work with award-winning brands such as Redken, Olaplex and Kerastase to provide first class results, allowing our hair stylists to work with you to pursue your authentic style with confidence.
We have four hair salons in Vauxhall, Clapham, Brixton and Soho. Each of these salons are equipped with everything to make you feel pampered, no matter how short your visit.
1. Best London Balayage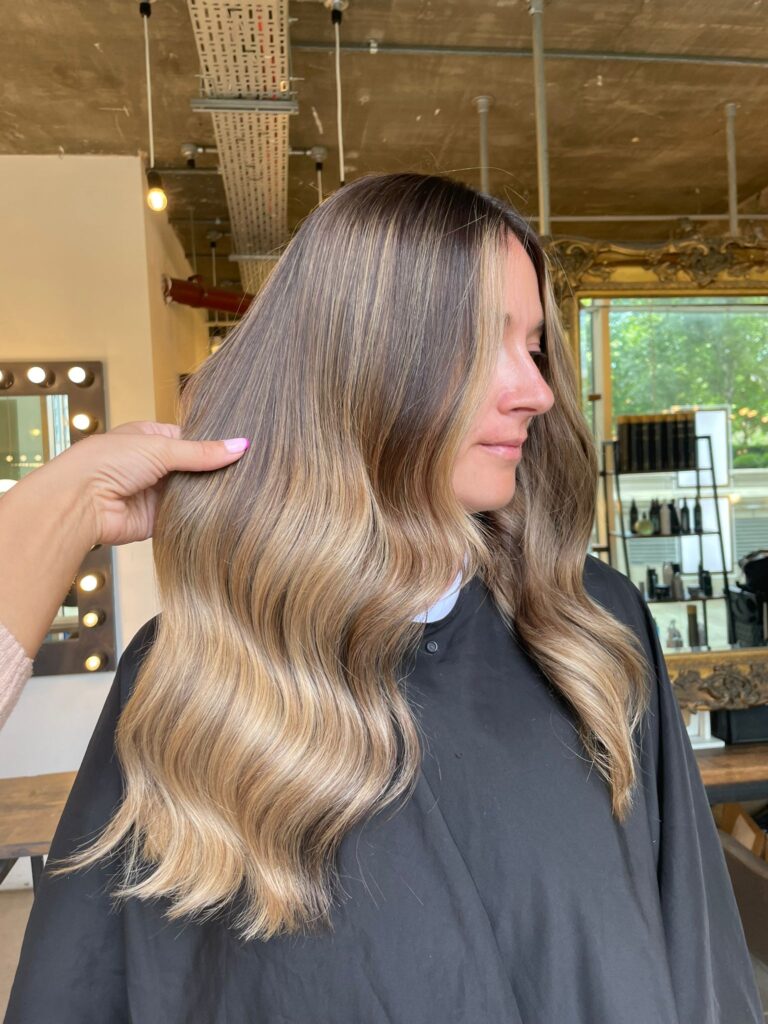 We pride ourselves on offering expert colour services at our hair salons, with some of the best stylists in London. Balayage is one of the most popular techniques at the moment, and the Live True Balayage is our salon's signature service. All of our stylists are well versed in how to achieve a flawlessly blended balayage, whether you're after a sunkissed blonde, sultry brunette or bright and vibrant fashion colour.
Balayage means 'to sweep' in French, and is a freehand colour technique used to create a subtle and low maintenance lightning effect through the mid lengths and ends of hair. It's a super diverse technique, meaning it can be used to create a wide variety of looks from the most subtle lift to multi dimensional and contrasted!
Balayage hair is best for those who are looking for a low maintenance but gorgeous colour – it's our most in demand service for a reason!
2. Best London Hair Cut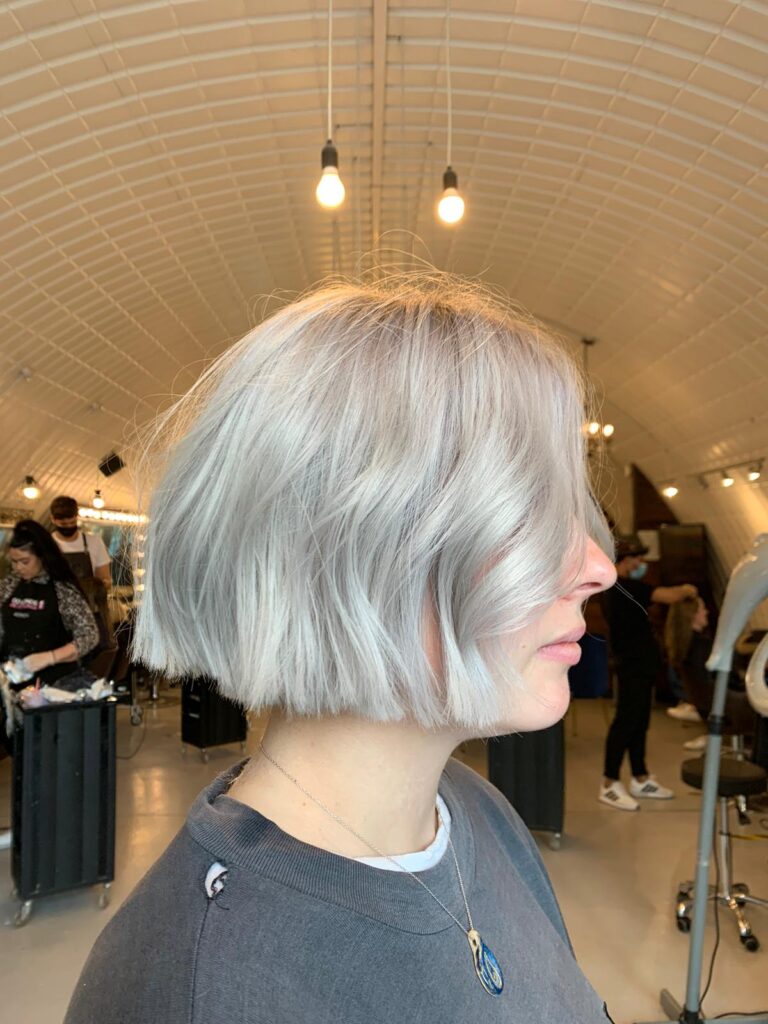 After the latest trendy cut? Need a quick trim? Our expert stylists can help you create your best style yet. The right haircut can make or break a look, and our salons offer expert help to find your perfect hair.
At Live True we believe everyone's best style starts with a consultation. We take the time to listen to you and hear your wants and needs to help you turn your dream cut into a reality.
From pixie crops to long flowing locks, our team of stylists have the skills to cater to you.
3. Best London Blow Dry & Styling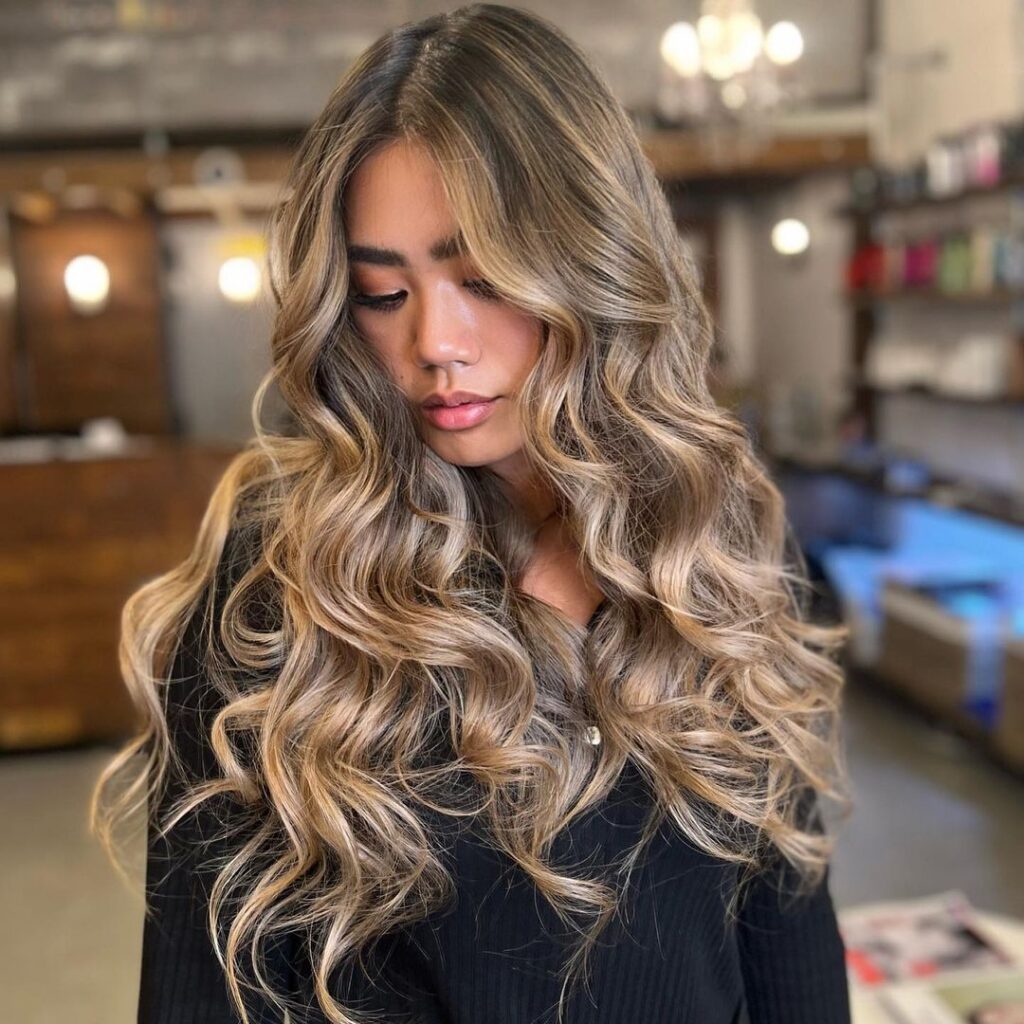 Treat yourself to one of our finishing services to complete your look! We offer gorgeous styling such as festival braids and hair up looks, as well as stunning blow dries in every best hair style imaginable.
From weddings to events and parties to date night to festivals, we have a stylist for every occasion. We're all about helping you achieve your perfect style, and the right blow dry or styling service can make all the difference!
4. Best London Salon Highlights
Highlights is one of our old favourites, a classic way to effectively lighten the hair all over and give a gorgeous brightened effect. One of our most popular services in our hair salons, highlights are a classic that still holds strong.
Our stylists will expertly weave your hair to create seamless highlights and tone them to your desired shade, giving you the best highlight look yet. Whether you're after a full head, half head, T-section or trendy money piece highlights, you can achieve the look you want in our salon.
After a more bespoke look? We can blend your highlights with a root melt, lowlights and/or babylights for a multidimensional finish. Why not even pair them with a balayage for a gorgeous sunkissed lift!
5. Best London Hair Treatments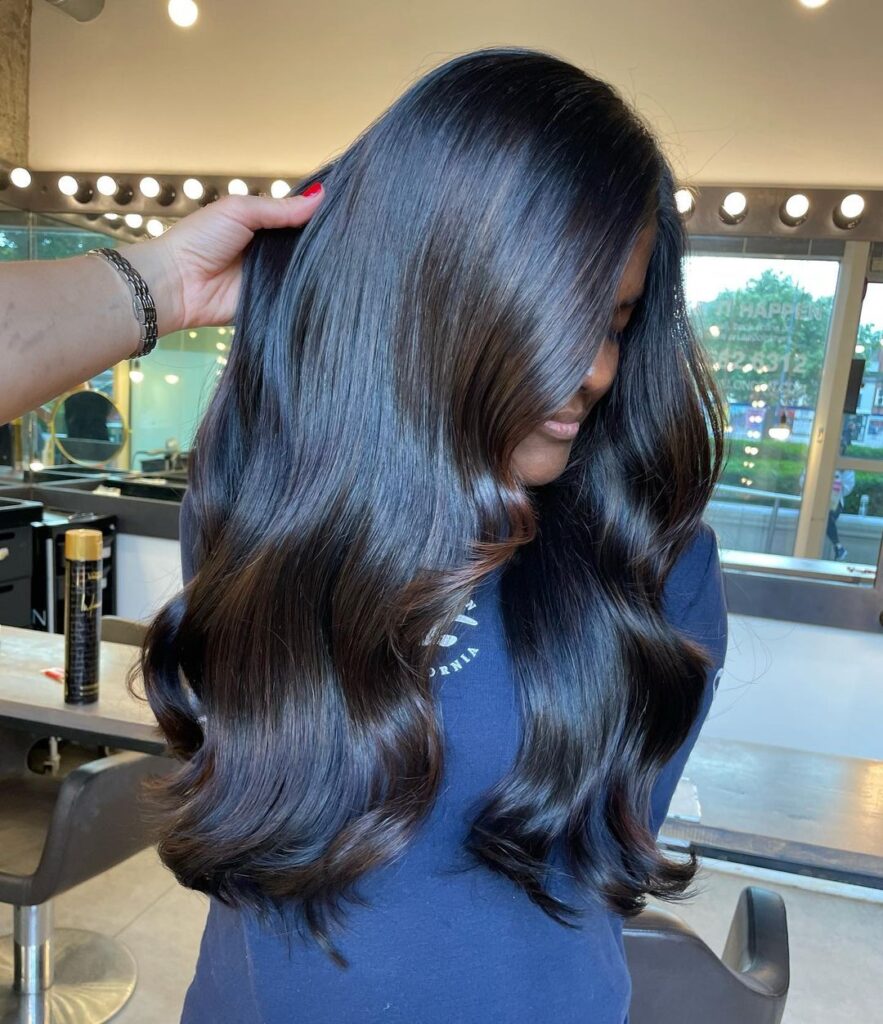 If your hair is in need of a little TLC, visit one of our best London hair salon for a hair treatment. We offer treatments from FUL London, Olaplex, Redken and Kerastase to ensure your hair is living its healthiest life.
Olaplex
We believe Olaplex is one of the best and most accessible hair treatments out there! We offer Olaplex salon treatment as a standalone service or added to an additional service such as a colour or cut for your best hair ever.
Redken
As a Redken salon, our backbar is filled with amazing Redken products, including the innovative Redken Acidic Bonding Concentrate (ABC) treatment. This ABC treatment is a customisable salon treatment that will soften even the roughest hair and visibly reverse damage. It even works hand in hand with FUL London for ultimate hair health!
Kerastase
One of our favourite salon treatments is Fusio Dose by Kérastase, an intensive hair treatment that gives customised results for all hair types. This innovative treatment combines a booster and concentrate to treat a variety of hair issues, which are then tailored based on hair and scalp condition.
6. Best London Salon Hair Extensions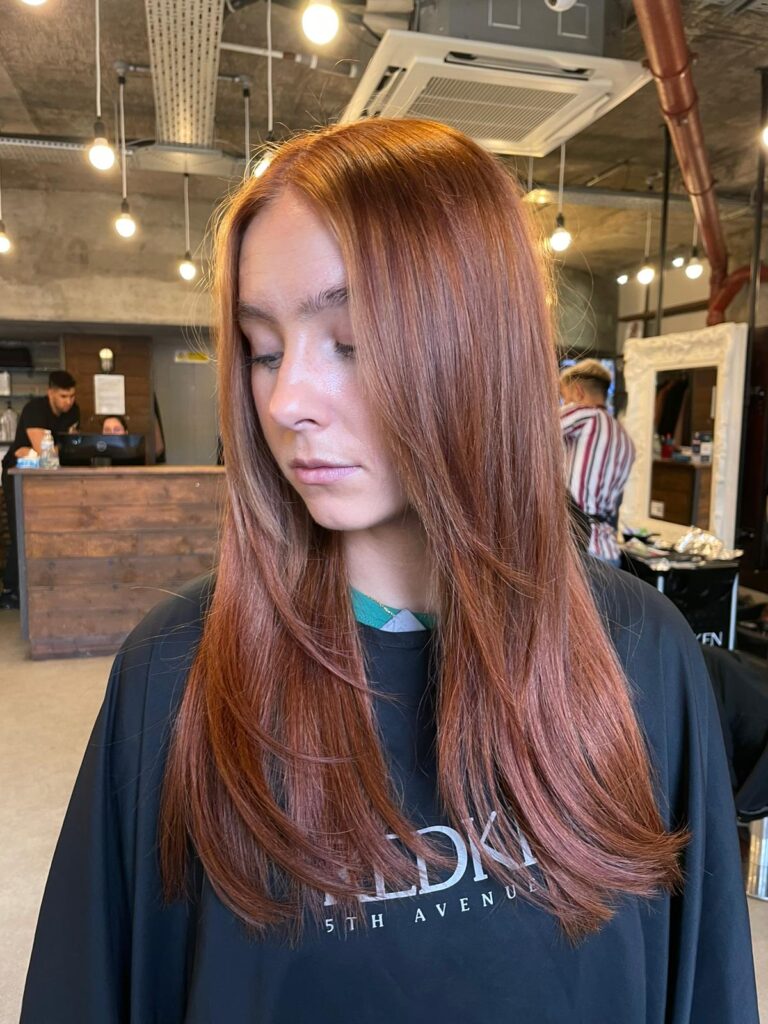 At our London salons, we offer a range of hair extensions for thick, long and luscious hair. Whether you've got thinning or damaged hair, can't wait to grow it out or just want a dramatic new look, our hair salons offer a range of tape in and micro ring extensions to suit your desired length, cut and colour.
To conclude, we think our hair salons are some of the best London hair salon, with our talented, friendly, and expert stylists, wide range of services and professional products.
Ready for your best hair yet? Visit one of our London hair salons and we look forward to helping you feel more you!
Book your next hair appointment now, and don't forget to add Olaplex and FUL's Intense Moisture Hair Mask for gorgeous healthy hair.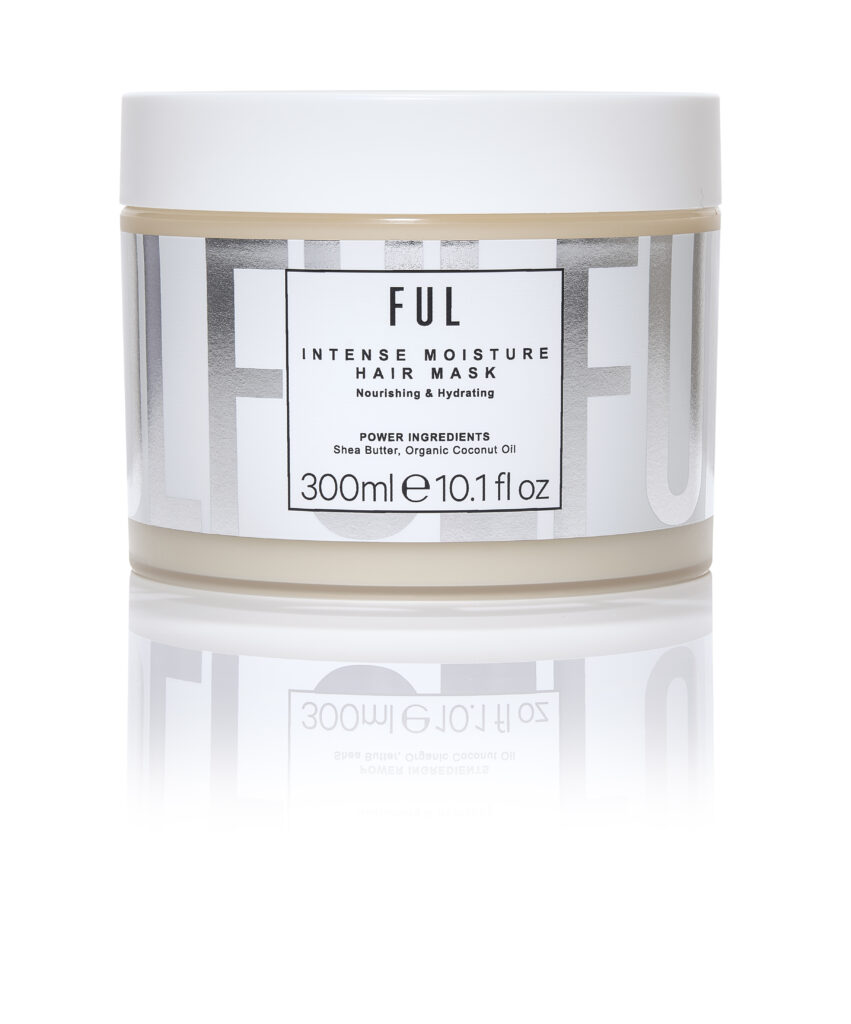 Live True London are an independent, award winning salon with four salons throughout London.
Live True London Soho Salon | 020 4531 4743
Live True London Clapham Salon | 020 7627 0169
Live True London Vauxhall and Nine Elms Salon | 020 7582 6312
Live True London Brixton Salon | 020 7924 9506