HAIR COLOURING
Discover our full range of hair colouring services. Balayage, Ombre, Highlights, Fashion Colour, Colour Corrections – let our stylists create your next look and help you to reach your hair goals.
BALAYAGE
Balayage is a free-hand technique that creates beautiful natural looking highlights – great for adding depth and texture to the hair, while still looking natural and soft. Think sun-kissed looking colour with less noticeable regrowth lines. Not to be confused with foilage. Foilage is a balayage technique with the added addition of foils to retain heat. These are needed for darker bases wanting to reach maximum lightness.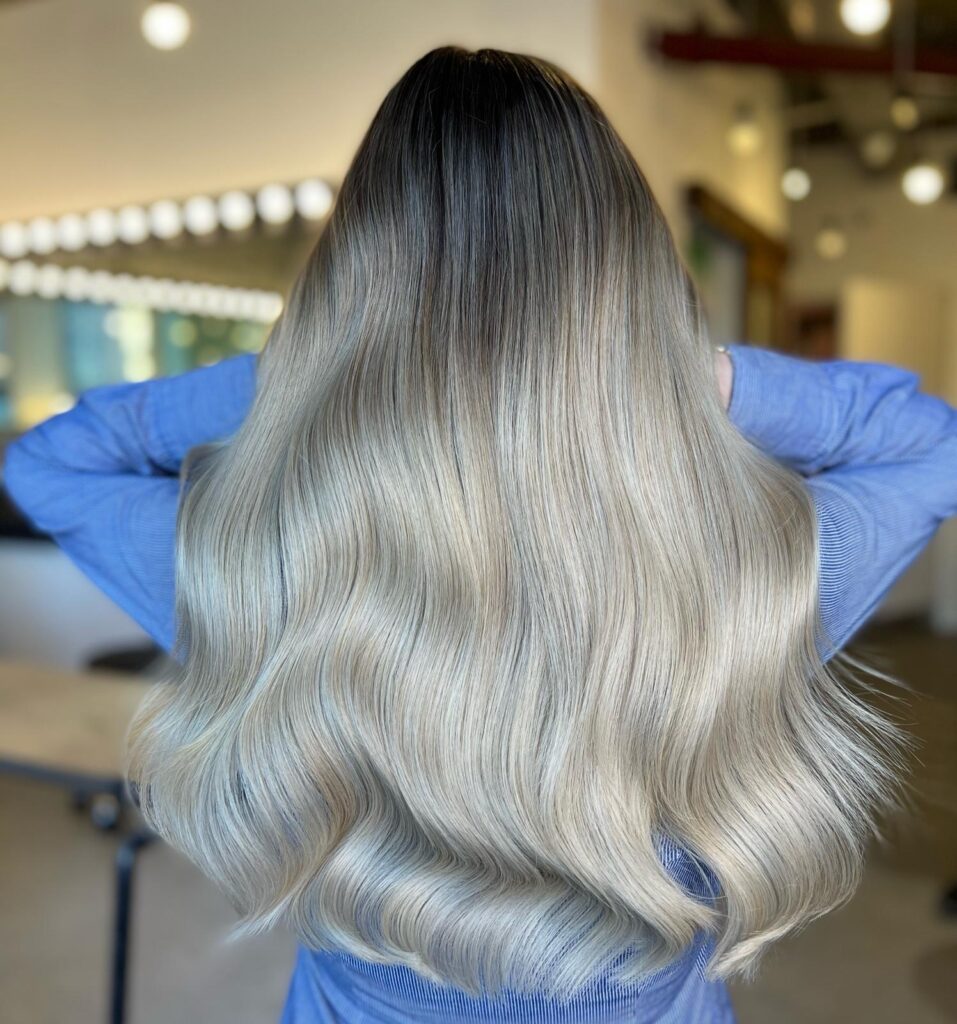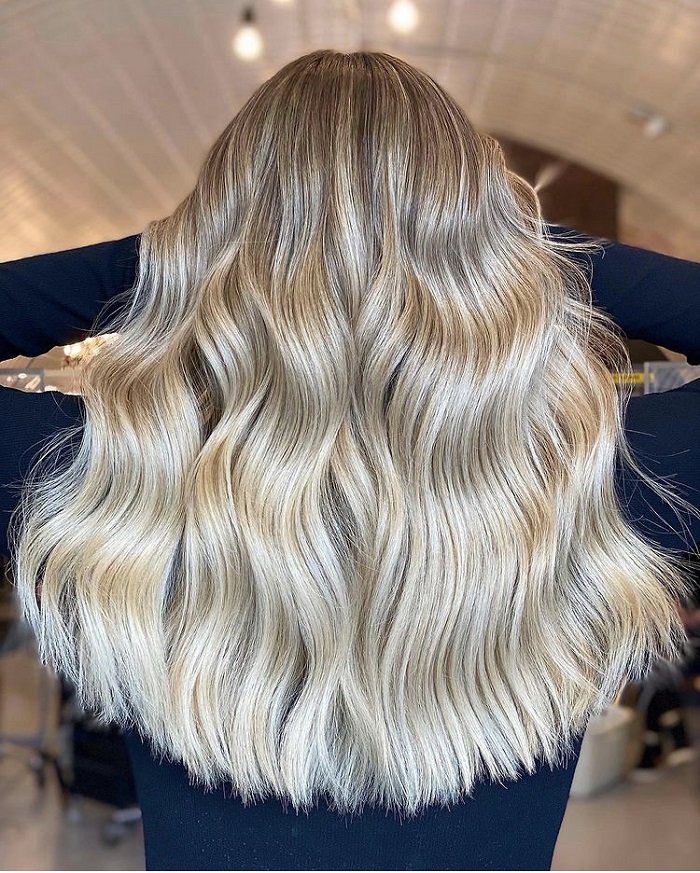 HIGHLIGHTS
A T-Section, half head or a full head of foil highlights lift existing hair colour and brighten the face. They can be dramatically placed or more delicately placed for a subtler look, depending on how you'd like them. We love the way they shape the face and shimmer in the sun! Not just for blondes, you can lighten up your auburn hair with richer red highlighted pieces.
BABYLIGHTS
Babylights are the super soft ultra-thin highlight that looks like you didn't spend hours in the salon chair. They soften the roots and allow you to experiment with colour! It is a low maintenance look that we love as it grows out softly! Babylights are a great addition to balayage to ensure a little extra lightness through the root area, but will still grow out softly.
TINT / SEMI OR PERMANENT COLOUR
Want to find that perfect tone for your hair? We offer a range of permanent and semi-permanent colours for all hair colour types. Whether it's an all-over colour you are lusting after or you simply need to touch up that pesky regrowth, we have you covered!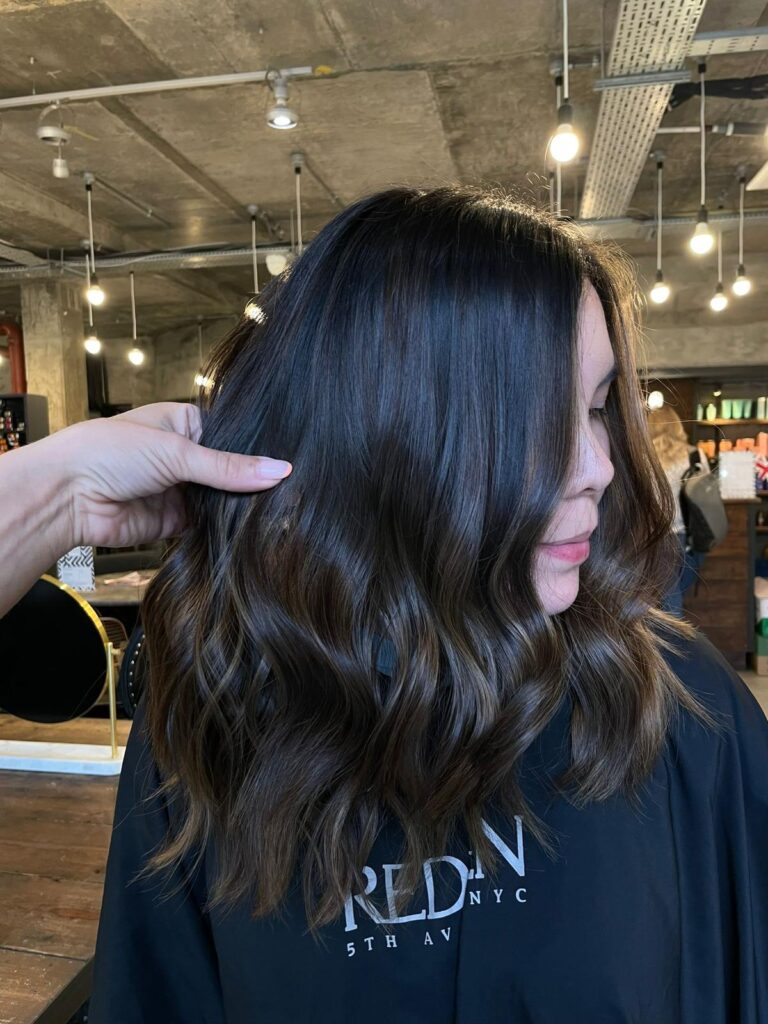 OMBRÉ
Ombré is the gradual lightening of the hair strand, from a darker to a lighter colour – with the ends of the hair being the lightest! Create a subtle Ombré to light up your face, or raise eyebrows with a bolder lighter look. These compliment fashion colours amazingly well. Let us create the perfect colour for you!
BLEACH
Bleaching hair means that we can create creamy blondes or use it as a base for bright coloured toners for dramatic and statement looks.
Whether you want to lighten your darker locks with balayage, rock purple hair, or achieve the perfect blonde hue, we use a gentle bleach to reach your perfect colour! Don't forget to tag your Olaplex service onto this for extra haircare insurance and beauty glossy locks.
FASHION COLOUR
Fashion colours are always on-trend, designed to create the most beautiful vibrant tones or soft pastel hues. Whether you're after that perfect silver ash or a rose gold – we have a range of amazing colours.
From rainbow hair to candy cotton pinks, experiment with colour and create a playful look, or striking a statement!
SEE MORE OF OUR HAIR COLOURING SERVICES