NAILS VAUXHALL NINE ELMS
We offer a menu of high quality nails Vauxhall Nine Elms services. Whether you are looking for a quick file and paint (an express nail treatment), a relaxing manicure and pedicure or wanting to make a statement with nail art, let our nail technicians pamper you with healthy, glossy looking nails for any style and occasion.
NAIL TREATMENT
We also offer the incredible IBX nail treatment to ensure that your nails are always looking their healthiest.
We use only the best brands on the market including CND Shellac, OPI, Morgan Taylor and Footlogix to make sure that your nail experience with us is amazing! With other 200 colours to choose from, we are sure that you will find your perfect shade.
Book your nail service online by selecting your required luxury nail treatment in the menu below or by calling 020 7582 6312.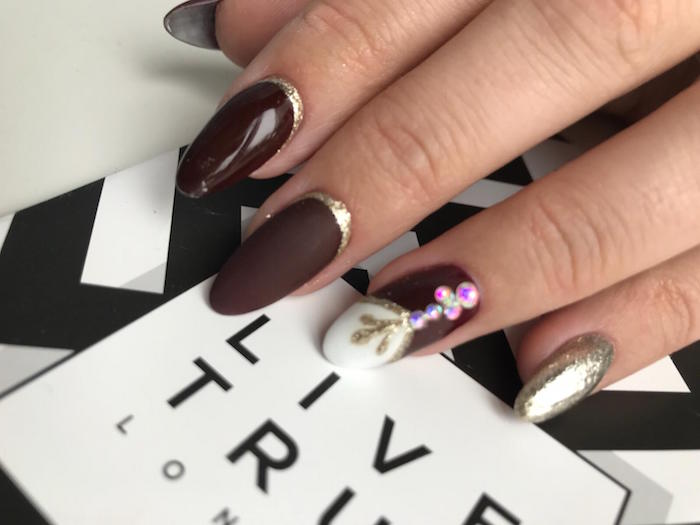 FILE & POLISH: SHAPE, FILE & POLISH

NAKED MANICURE: SHAPE, CUTICLES & BUFF

CLASSIC MANICURE: SHAPE, CUTICLES, BUFF & POLISH

VEGAN MANICURE: SHAPE, CUTICLES, BUFF & POLISH

LIVE TRUE MANICURE: SHAPE, CUTICLES, BUFF, PARAFFIN & POLISH

GEL POLISH ONLY: SHAPE, BUFF & GEL POLISH (NO CUTICLES)

GEL MANICURE: SHAPE, CUTICLES, BUFF & GEL POLISH

GEL POLISH REMOVAL (COMPLIMENTARY FOR RETURNING CLIENTS)
MANICURE AND PEDICURE ADD-ONS
*Please ensure you are at your appointment 5 minutes before it starts, so we can make the most of your time with us.
WHAT OUR CUSTOMERS SAY ABOUT US
"Frederico listened to what I wanted and took the time to make it was perfect. Loved the cut - Thanks!"
"Friendly staff and great service. Always happy with the results".
"I have attended the salon for several of the hair, nails, makeup, and beauty services and have always left a very happy customer. I specially like the way Aliona does my nails. She is very professional and her work is very clean, neat and thorough every single time. She also makes sure that everything is to my liking as she is working. I would definitely recommend her to anyone looking for a great manicure/pedicure".
"Can't recommend Live True London highly enough. All the staff are so friendly and professional and I leave every time feeling relaxed and with beautiful nails. Thank you!!"
"Great salon with knowledgeable staff that is always super friendly. I am a "member" at Live True London and have become addicted to their high quality nail treatments and services. Would highly recommend this salon to anyone who loves having beautiful nails."
"Such a great salon. Both pedicures I've had here have stayed on for weeks and the staff are so attentive. It's out of my way to get to, but I can't stop going because it's so much better than anywhere else!"