OLAPLEX – THE MODERN DAY HERO
Olaplex is the latest ground breaking technology sweeping the hair industry.
Is your hair dry and damaged from bleaching, colouring, heated tools and general over processing? Looking to go from blonde to black and back? Olaplex is the answer!
Branded as the holy grail of hair colouring and hair repair, this modern hero is not a conditioning treatment. It also isn't a protein treatment. It is a bond multiplier.
Bonds within the hair are broken during thermal, mechanical and chemical services. Colour, bleach, lighteners, perms, relaxers, flat irons, curling irons and blow dries compromise the integrity of your hair resulting in weak, dry and damaged hair. Think of all the bleaching and colour services and flat irons your hair has endured over the years and its effects on your luscious locks.
Olaplex works at the basic levels of chemistry and links these broken bonds, to nourish and restore your hair. 
Olaplex can be added directly into colour. The treatment goes into the hair internally and finds broken disulfide bonds and cross-links them back together. Bonds are being repaired as they are being broken.  A miracle!
It also allows hair colourists to experiment in creating colour masterpieces without damaging the hair – think rainbow hair and unicorn hair! Think blonde to black and back! It's the must have ingredient to any colour service!
Remember when Kim Kardashian seamlessly went platinum blonde and back to her brunette locks overnight? Olaplex made this possible! It preserved the integrity of her hair allowing her to change her colour and still have it look healthy and glossy.
As the treatment reduces the porosity of the hair, it will help to lock in colour making it last longer and preventing fading.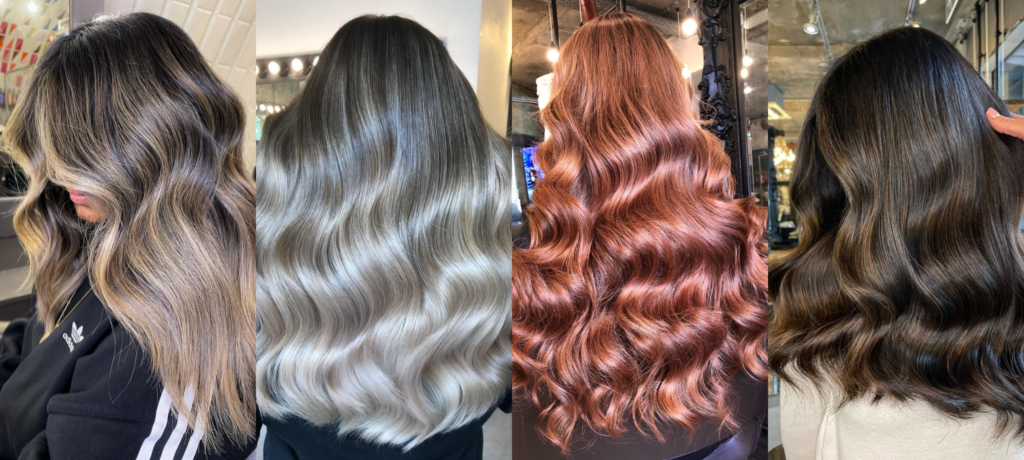 Live True London Olaplex Hair Treatments
THE LIVE TRUE OLAPLEX EXPERIENCE
Since its introduction to LIVE TRUE salons in August 2016, we have seen a large percentage of our regular colour clients use Olaplex with every colour service. It is the number one requested and selling hair treatment across our salons.
We have witnessed significant improvements in the results our clients are achieving from using this treatment to repair damaged hair and prevent damage from colouring. As hairdressers, Olaplex is our miracle product! We are able to achieve a lot more for our clients, allowing them to experiment and choose hair colour options that would not previously have been possible. A lot of our clients have also seen this remarkable product help to repair the damage their hair has seen from the daily use of heat tools.
HOW IT ALL STARTED
Olaplex was founded by Dean Christal with the help of chemists, Craig Hawker and Eric Pressly.
"I was working with a group of chemists for three years trying to develop a UV activated silicone that would stay in the hair for up to 25 washes. It worked beautifully 80 percent of the time, but 20 percent of the time, various wavelengths in the UVA range made it sticky. An Australian chemist working on the project suggested that I take a shot at meeting Craig Hawker at the Hawker Group at the University of California, Santa Barbara. He said Craig was a chemistry savant and the only one capable of coming up with the solution for our problem. I hung up the phone and immediately drove out to the University and unannounced walked into Mr. Hawker's office. We talked for four hours. Almost immediately, Craig came up with an idea for our perplexing UV activated chemistry, and he and I discussed what it would take to create the holy grail of the beauty industry—preventing damage to hair. Craig was intrigued with the idea of repairing hair and preventing chemical damage from occurring. Craig introduced me to Eric Pressly that evening, a Ph.D. in materials, and when I returned the next day at 2 p.m., I was given my first batch of Olaplex. "Craig and Eric were both surprised that the industry had not created something like this," Dean shared.
Meanwhile, Guy Tang, Los Angeles-based celebrity hairstylist, swears by the treatment and creates incredible hair transformations around the world with it. It is also endorsed by celebrity colourist Tracey Cunningham. This "magic potion" is loved by many and has won the Allure Magazine 2014 Best of Beauty Breakthrough Award for hair.
HOW TO USE OLAPLEX
This miracle product can be used as the original strength or express standalone salon treatment or used directly within colour. 
Adding Olaplex to your salon service helps to solve hair breakage, hair damage, allows you to get that light shade you are seeking and ensures your hair remains healthy, strong, shiny and silky! Take your hair to where it has never been before!
WHY WE LOVE IT
 Whether you want to experiment with rainbow hair, try a creamy pastel shade of pink, go platinum blonde, try a golden balayage or suffer from dry and damaged hair, Olaplex will allow you to make these changes while restoring the strength, structure and integrity of your hair – and of course, enhance your hair colour!
This wonder product is free of silicone, sulfates, phthalates, DEA and aldehydes! Its loved by celebrities and their hairstyles!
OLAPLEX AT LIVE TRUE LONDON
Olaplex is available at all LIVE TRUE LONDON salons. If you want to ensure healthier locks and lasting hair colour, have it added to your colour service or book in for a top up treatment before your next cut or blow dry!
Olaplex is priced at £41 with a rough dry.
We also offer Olaplex 3, 4, 5, 6 and 7 as take-home treatments.
Check out our latest blog on why we love Olaplex in winter by clicking here.
To learn more click here.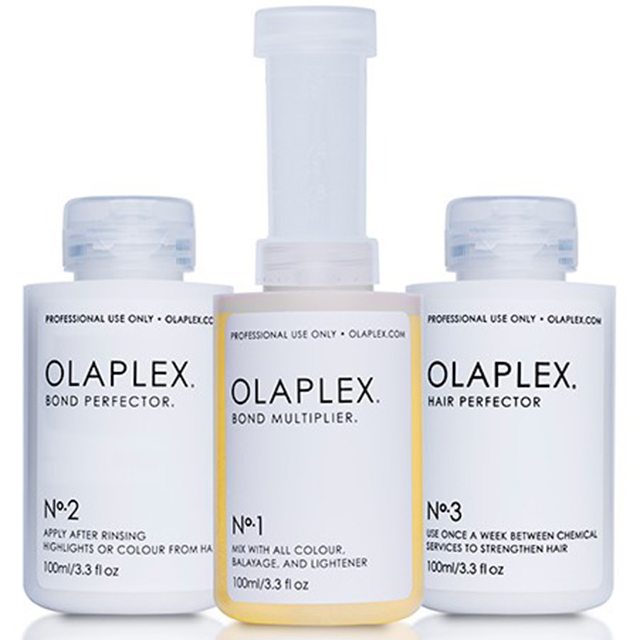 "This is the first time we can repair hair, whereas conditioners just act like a band aid."
Kirsten
Live True London Vauxhall client
"I can't overstate how Olaplex breathed health into my colour treated hair! I was nervous to try an on-trend balayage after having horrible memories of the condition of my hair after an Ombré I had 5 years ago. Olaplex was recommended to me by my stylist at Live True London and my hair felt soft and looked mirror-shiny even after bleach had been on it. I kept touching it! And the effect lasted until my next appointment. It makes me so much more confident that there is a treatment out there that really can rebuild the health of your hair - far beyond a hair conditioning mask. I love the take-home Olaplex product so that you can keep up the beautiful shine it restores. I really can't recommend it enough."
Natalie
Live True London senior stylist
"Olaplex is a revolutionary product that has helped both me and my clients achieve colours without breakage, damage and general degeneration of their hair – it's easy to use in the salon and at home! Olaplex makes a massive difference to the health of the hair. I love Olaplex because with it there are no limits!"
Mollie
Live True London Vauxhall client
"I was in the process of going from dark brown to platinum blonde, which I now am, and received the Olaplex treatment with each bleach. This allowed me to get to the colour I am today in only three bleaches whilst maintaining beautiful, strong hair. Without Olaplex this would not have been possible."
Szindy
Live True London Clapham stylist
"I love recommending Olaplex to my client's. They achieve incredible results from their first application. Their hair becomes softer, shinier and healthier."
BOOK YOUR APPOINTMENT
Pop into a Live True London Hair Salon and have a consultation with one of our talented stylists to discuss how balayage will work for you.