Beauty Salon Services Vauxhall Nine Elms
BEAUTY SALON SERVICES VAUXHALL NINE ELMS
Enjoy our range of beauty salon services Vauxhall Nine Elms.
Experience nail, waxing and facials in our gorgeous nail and beauty salon in St George Wharf, just minutes from Vauxhall rail and underground station.
Our friendly, passionate and highly-skilled team are here to help you feel pampered and rejuvenated with a fantastic range of professional beauty treatments and services that use only the very best products to cater for all your beauty needs.
Offering nail, beauty, waxing, facial services, our beauty therapists and nail technicians will pamper you with hand-painted nail art, fabulous lashes and revitalising facials, in a relaxing and friendly environment.
Live True London Beauty strives for salon excellence and is proud to offer fantastic five-star customer care, ensuring you leave our salon looking and feeling amazing!
NAIL SERVICES
Choose from our enticing menu of spa manicure and pedicure nail services to keep your nails picture perfect
for any style and occasion.
WAXING SERVICES
From perfect bikini lines to tidy brows, our precision hair removal services for both men and women
will leave your skin soft, smooth and fuzz-free.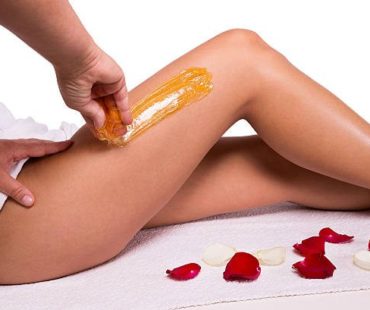 WHAT CUSTOMERS SAY ABOUT US
"Great little salon - super friendly and well priced".
"I have attended the salon for several of the hair, nails, makeup, and beauty services and have always left a very happy customer. I specially like the way Aliona does my nails. She is very professional and her work is very clean, neat and thorough every single time. She also makes sure that everything is to my liking as she is working. I would definitely recommend her to anyone looking for a great manicure/pedicure".
"Can't recommend Live True London highly enough. All the staff are so friendly and professional and I leave every time feeling relaxed and with beautiful nails. Thank you!!"
"A lovely atmosphere. The staff are friendly, professional and knowledgeable. You are in safe hands- if you'll pardon the pun"
"Great salon with knowledgeable staff that is always super friendly. I am a "member" at Live True London and have become addicted to their high quality nail treatments and services. Would highly recommend this salon to anyone who loves having beautiful nails."
"Such a great salon. Both pedicures I've had here have stayed on for weeks and the staff are so attentive. It's out of my way to get to, but I can't stop going because it's so much better than anywhere else!"