BALAYAGE
Balayage means to 'sweep' in French! It is a free-hand hair colour technique which creates natural looking highlights with less noticeable regrowth lines and is the most in-demand colour request by Live True London Hair Salon clients.
Highlighting with foils entails the highlights being strategically placed across the top of the head and around the face. For our clients who seek the more natural hair colour look that a holiday in the sun provides, we suggest Balayage.
Balayage involves painting the colour onto the hair free-hand, creating a natural and well-blended colour. It creates a soft, sun-kissed look which adds movement and dimensions to your locks.
These natural highlights are a few shades lighter than the actual tone of your hair colour, and effortlessly transition from root to tip without that streaky, saturated look – giving you those subtle beach tones you dream of. It is a modern technique, which allows you to create a bespoke colour suited to you!
Want to experiment with balayage and introduce colour to your hair? This look works on both dark and light hair. Whether you want to colour your hair for the first time or add tones to an existing colour, your stylist can create a bespoke colour for you, whether it is subtle or striking, and apply it in a way that looks natural to frame your face and brighten your features.
This popular technique is all about being grown out and slightly unkept. It is a low maintenance look that won't leave you rushing back to the salon chair to touch up every month. It is perfect for those who can't come into the salon regularly to maintain their colour, but still want to have colour in their hair. It grows out gracefully and, because the shades are closer to your natural colour, it will lighten naturally over time.
For the latest trends and inspiration, check out our blog post here.
WHAT IS THE DIFFERENCE BETWEEN A BALAYAGE AND A LIVE TRUE BALAYAGE?
A regular balayage aims to achieve a very natural, sun-kissed look on the hair. It is a softer colour more seamlessly blended with your natural tones and has less noticeable regrowth lines.
A Live True Balayage uses a foilage technique where colour is applied closer to the roots in order to contrast with the root colour. In a Live True Balayage, the colour is hand-painted, just like in a standard balayage, but hair sections are wrapped in foil to achieve more colour saturation and a higher lift. This allows the hair to go lighter than with a regular balayage.
Balayage
Live True Balayage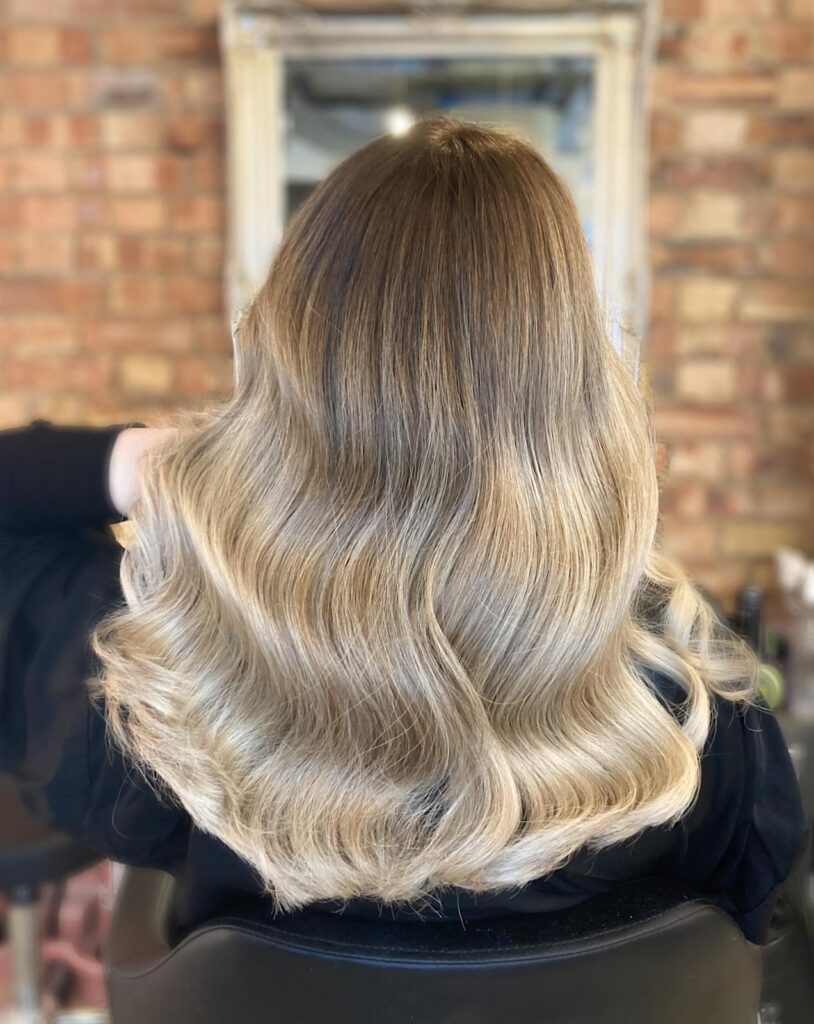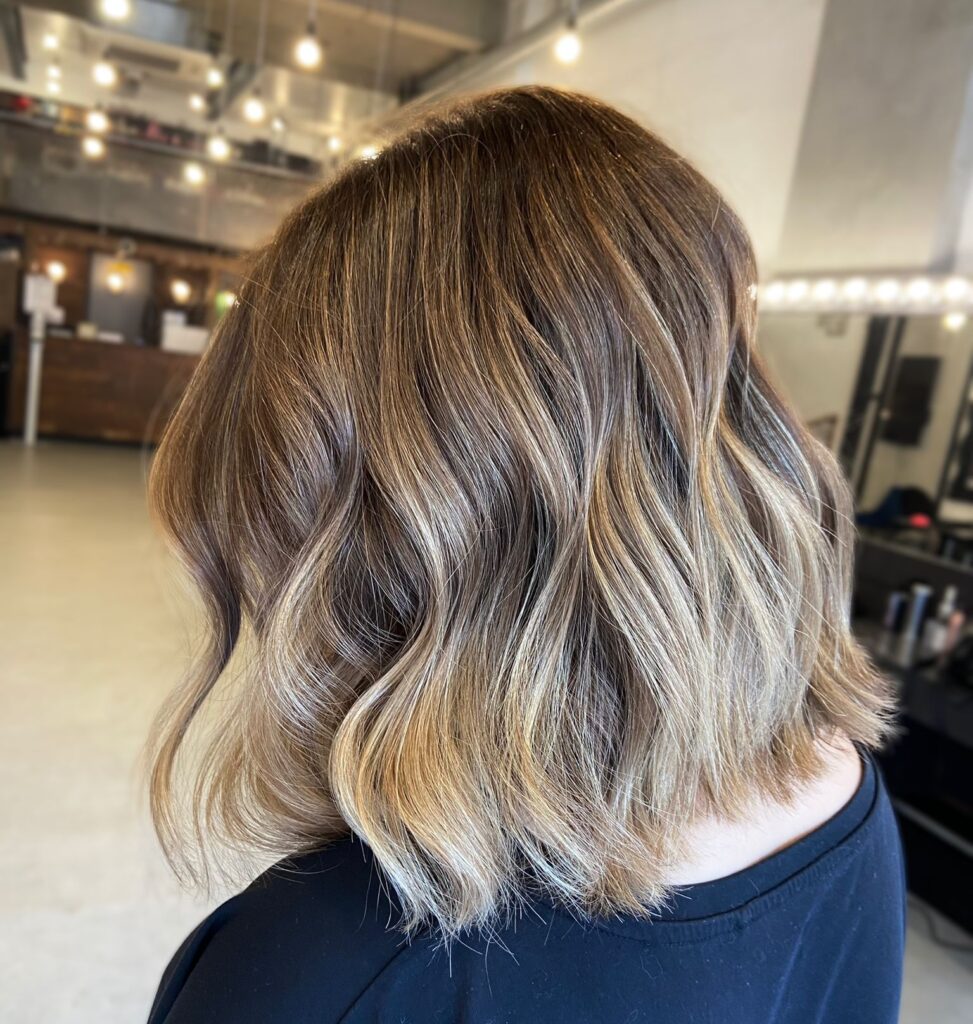 WHICH LENGTHS ARE APPROPRIATE FOR BALAYAGE?
Undoubtedly, this technique works on all hair lengths, however, the colour is effective and best suited to those with medium to long hair.
Want to create the illusion of thicker hair? Balayage helps to create the effect that your hair is thicker at the bottom, as highlights are applied thin to thick by your stylist and their 'paint' brush, giving your hair dimension.
Read up on our blog post on why we love Balayage.
Katie
Clapham North client
"I couldn't be happier with my cut and colour I had with Szindy! I went in for my usual highlights and a trim (never wanting to opt away from what I'm used to) and left with a French Balayage and a few inches off my hair to make it healthier and I couldn't love it anymore! I think I've found my new hairdresser!"
"Beautiful salon with friendly, knowledgeable staff. I was very impressed with the results of the balayage - the best colour service I have ever had!"
BALAYAGE WITH BRIGHT COLOURS
Keep in mind that Balayage isn't just for that golden summer look. Use this colour technique to create dreamy vivid hair colour looks. You can opt for bold red tones or dreamy pastel hues with this popular technique.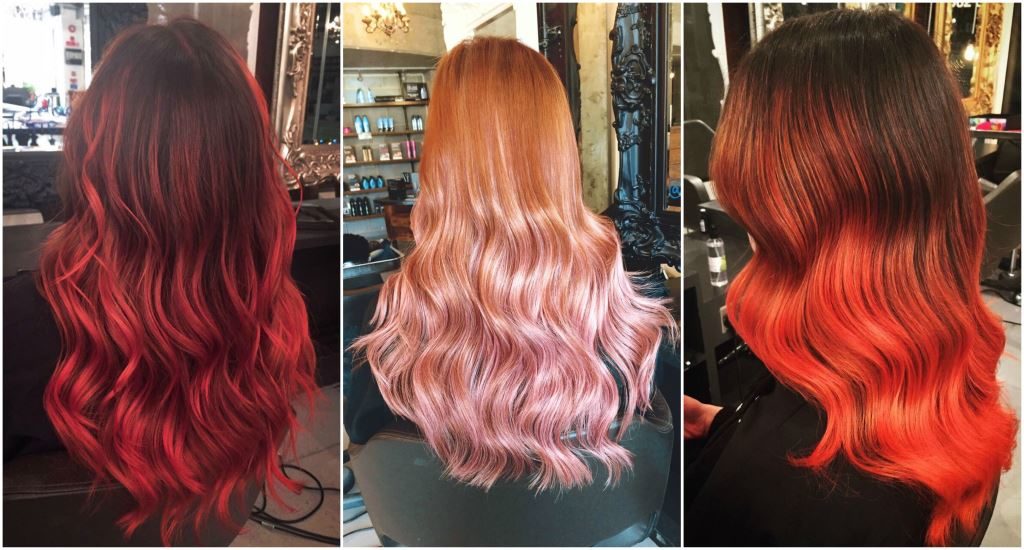 HOW DOES MY HAIRDRESSER DO A BALAYAGE?
Your hairdresser will section your hair and apply the colour they have mixed onto the surface of your hair using a brush. This is done free hand. The colour will be applied generously in the mid to end lengths of your hair, as this technique transitions the colour from root to tip!
This free-hand application ensures these 'natural highlights' look streak free and not purposefully placed, as foils are not used in this service as they are in a highlights service!
HOW DO I KNOW IF BALAYAGE IS RIGHT FOR ME?
Don't hesitate! Balayage is the perfect hair technique to introduce colour into your tresses. It is a great way to experiment with colour, starting off soft and subtle! At your next appointment, you can go darker or lighter with the colour for a softer or more dramatic effect.
It is ideal for those with medium to long hair, and works wonders in covering grey hairs without applying a full head of colour.
BALAYAGE HAIR TRANSFORMATIONS
Had a bad colour experience or your regrowth needs to be attended to? Have one of your talented stylists colour correct and transform your hair with Balayage.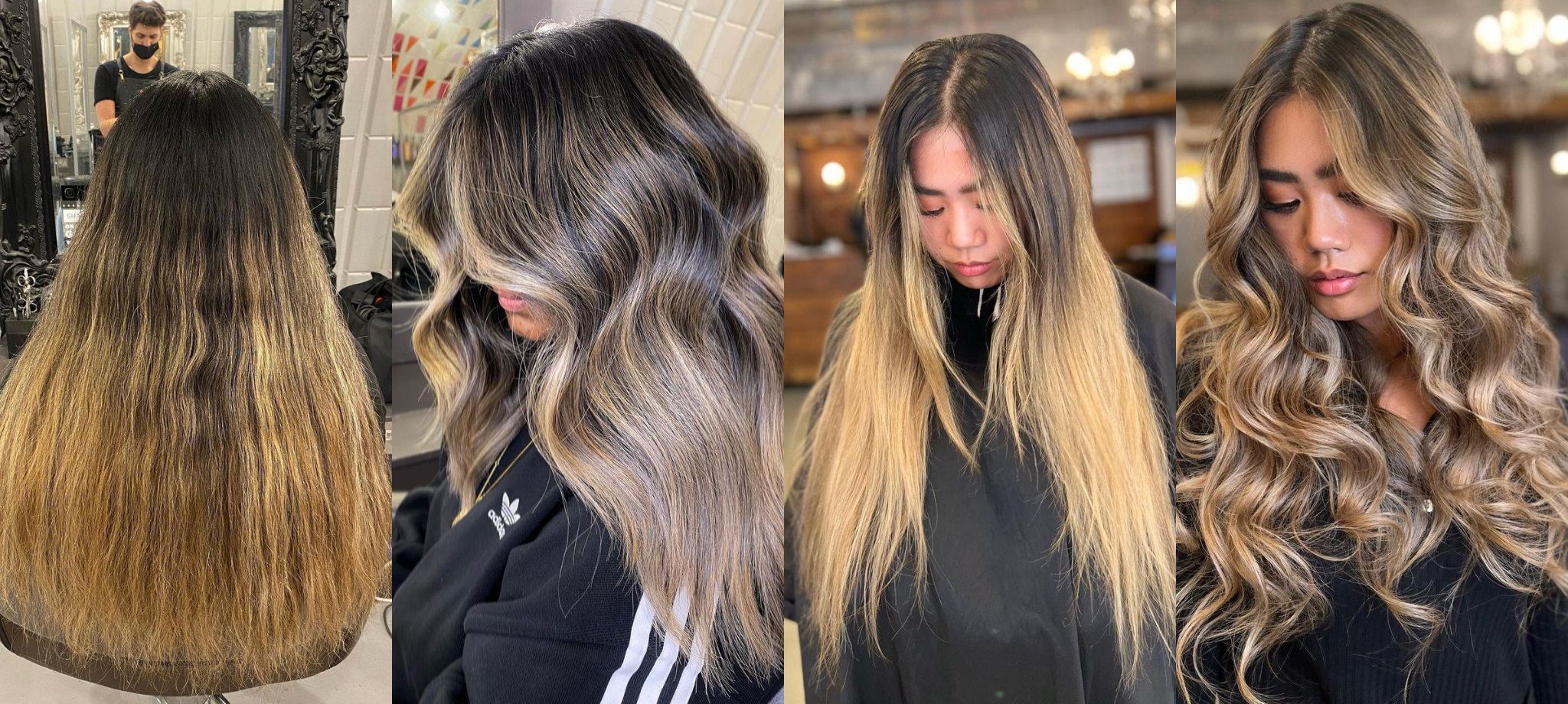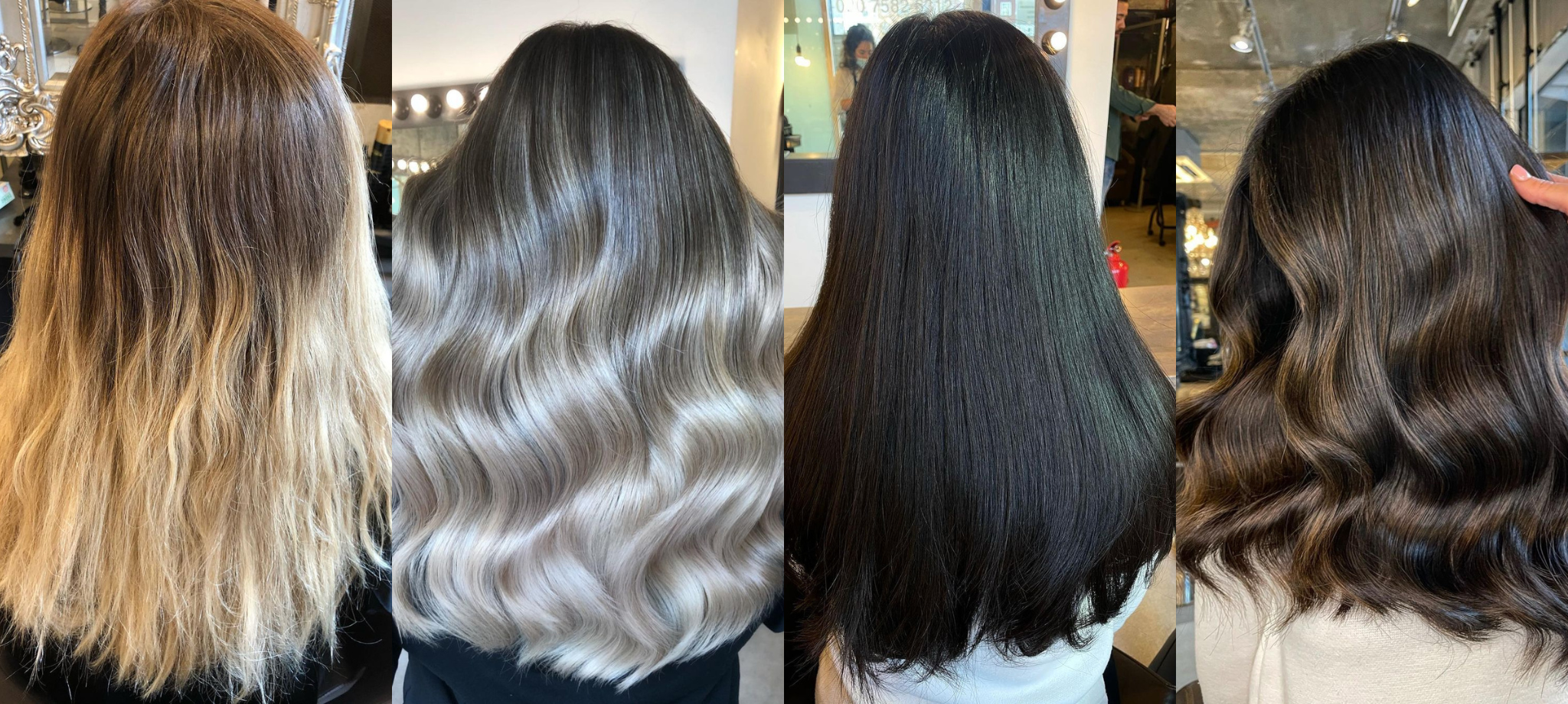 BOOK YOUR BALAYAGE APPOINTMENT
Pop into a Live True London Hair Salon and have a consultation with one of our talented stylists to discuss how balayage will work for you.