BRAZILIAN BLOW DRY
Need to fight the frizz or make your hair more manageable? A Brazilian Blow Dry is the answer!
WHAT IS A BRAZILIAN BLOW DRY
A Brazilian Blow Dry is a keratin hair treatment which is a semi-permanent way to smooth and nourish your hair. It leaves your hair hydrated, frizz free (or rather less frizzy), easier to manage and more resilient to heated styling.
This miracle treatment originated from Brazil, and uses ingredients indigenous to the country including Acai Berry, Camu Camu and Annatto seed.
A firm favourite of beauty experts and celebrities, a Brazilian Blow Dry involves Keratin being applied to the hair, then being blow dried and straightened into the hair, leaving you with frizz free and more manageable hair.
In all Live True London salons, we use QOD products for our Brazilian Blow Dries. The QOD formula represents the 'cutting edge of keratin-based conditioning and volume-reduction technology using a formaldehyde and aldehyde free formulation'. QOD products are the highest quality Brazilian keratin formulas available, helping engineer healthy, smoother, and more manageable hair.
The treatment last for up to 4 months. It is a cumulative treatment, which means that with regular appointments the results will last longer. Those with curlier and courser hair may need to book more frequent appointments to achieve the desired results.
HOW DOES MY HAIRDRESSER DO A BRAZILIAN BLOW DRY?
Your hair will be washed and then rough dried by your stylist! Keratin is then applied to your hair and left on for roughly half an hour, depending on your hair type and length. Your hair is then blow dried, and in some instances also straightened, to seal in the product. The keratin forms a protective layer around each strand of your hair and seals your cuticles, reducing the frizz and protecting your hair against damage.
Brazilian Blow Dry at Live True London, Top London Salon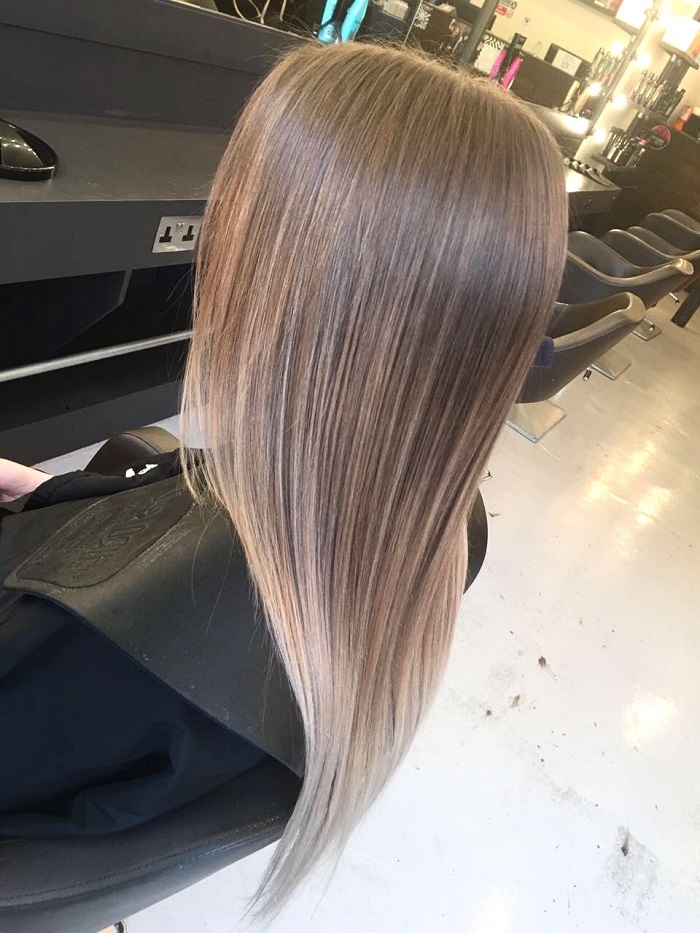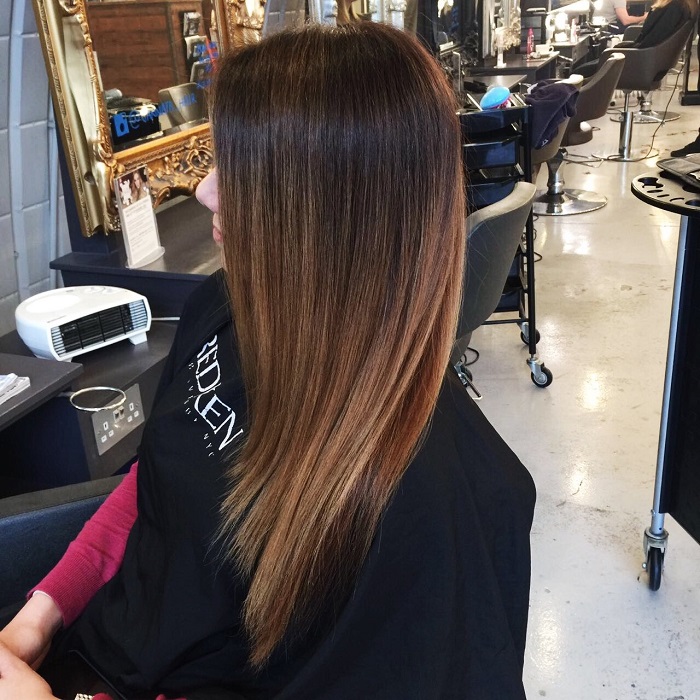 HOW DO I KNOW IF A BRAZILIAN BLOW DRY IS RIGHT FOR ME?
A Brazilian Blow Dry works on all hair types and hair lengths. Every client can benefit from the treatment whether they have curly, fine, frizzy or course hair. However, the treatment is very successful for those whose hair is frizzy and has been damaged through processing.
If you have wavy hair the treatment will work at naturally straightening the hair, creating a healthy and sleek look. If your hair is curly, it will eliminate frizz and work at defining your curls. If you have straight hair but need to tame your frizz, the treatment will eliminate this hassle and leave you with sleek and glossy locks. Note that your hair will not be blade-straight from the treatment.
If your hair has been coloured, bleached, permed or is damaged from styling tools or over processing, you are able to receive the treatment and benefit from it. Remember, it will improve the condition, look and feel of your hair.
Brazilian Blow Dry at Live True London, Top London Salon
HOW SHOULD I TAKE CARE OF BRAZILIAN BLOW DRY?
Post Treatment
After care with a Brazilian Blow Dry is minimal. Like any other hair treatment, we advise that you stay away from products or anything that could strip the hair of the treatment. We recommend you not to wash your hair for the first 24 hours post treatment and to use a sulphate-free shampoo and conditioner, to take care of your hair effectively.
Styling Products
You can use styling products to style your locks post treatment. We recommend you only use quality products to ensure your hair health is optimal and you get the most out of your treatment.
Hair Colour
We advise that you stay away from applying colour to your hair after a Brazilian Blow Dry. Give the treatment time to settle, at least two weeks, before experimenting with colour. Let your hair stylist know that you have had the treatment during your consultation pre-colour application.
Brazilian Blow Dry at Live True London, Top London Salon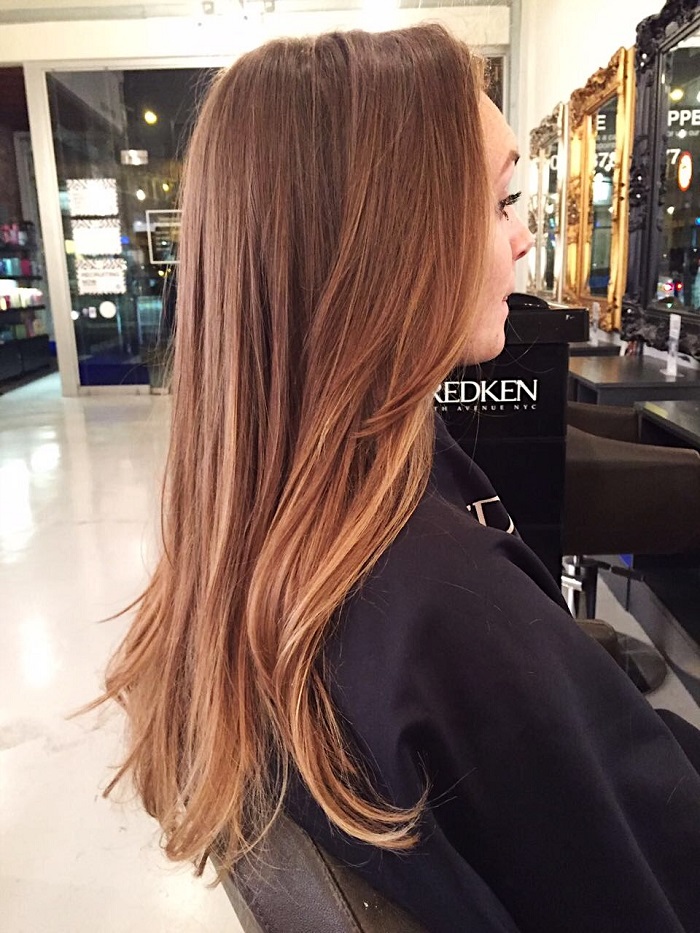 BOOK YOUR BRAZILIAN BLOW DRY APPOINTMENT
Pop into a Live True London Hair Salon and have a consultation with one of our talented stylists to discuss how brazilian blow dry will work for you.