Hair is just as prone to damage and dryness as skin is in the winter months. Winds, dry air and indoor heating can all cause your hair to become dry and brittle. Follow our top winter hair care tips to ensure your hair is healthy all winter long!
WINTER HAIR CARE TIPS: REDUCING SHAMPOOING
Yes, that means grabbing the dry shampoo! Frequent shampooing will strip your hair of its natural oils, drying it out! Wash your hair twice a week and on those days that you don't shampoo, rinse your hair with lukewarm water or use dry shampoo to absorb dirt and oils.
Dry shampoo can also be used to create volume after that dreaded 'hat hair' look.
Also remember to use a conditioner after you shampoo. Conditioner needs to be applied to the hair from the ears down and not on your scalp! Conditioner will help moisturise your hair during those cold days! Buy an oil rich and denser conditioner for the winter months, so the hair's moisture evaporates slower.
WINTER HAIR CARE TIPS: SHOWER TEMPERATURE
Turn it down! We know there is nothing you love more than a hot shower in the colder months, but your hair doesn't! The heat of the water can damage and dry out your hair. While washing your hair we suggest you turn the dial down to lukewarm and finish off your shampoo with a burst of cold water to close your hair follicles.
WINTER HAIR CARE TIPS: BLOW DRYING AND HEATED TOOLS
Blow drying dries out your hair so it's best, when you can, to air dry your hair. We know its chilly, to say the least, but air drying your hair is the healthiest way to take care of your locks. If it's too cold or if you don't have the time, apply a leave-in conditioner before you start blow drying. Leave-in conditioner will also help to combat static hair.
We also recommend you stay away from heated tools as much as you can, to prevent split ends, damage and dryness. When you do grab your styling tools, remember a heat protectant spray. Experiment with hairstyles which protect your hair from the elements and don't require using heated tools, such as buns, braids and twists.
WINTER HAIR CARE TIPS: HYDRATE YOUR HAIR
Weekly hair treatments will add moisture back into your hair that is lost by the cold dry air. Add this to your beauty routine and ensure you leave your treatment on for 30 minutes so the hair shaft is properly penetrated by the product.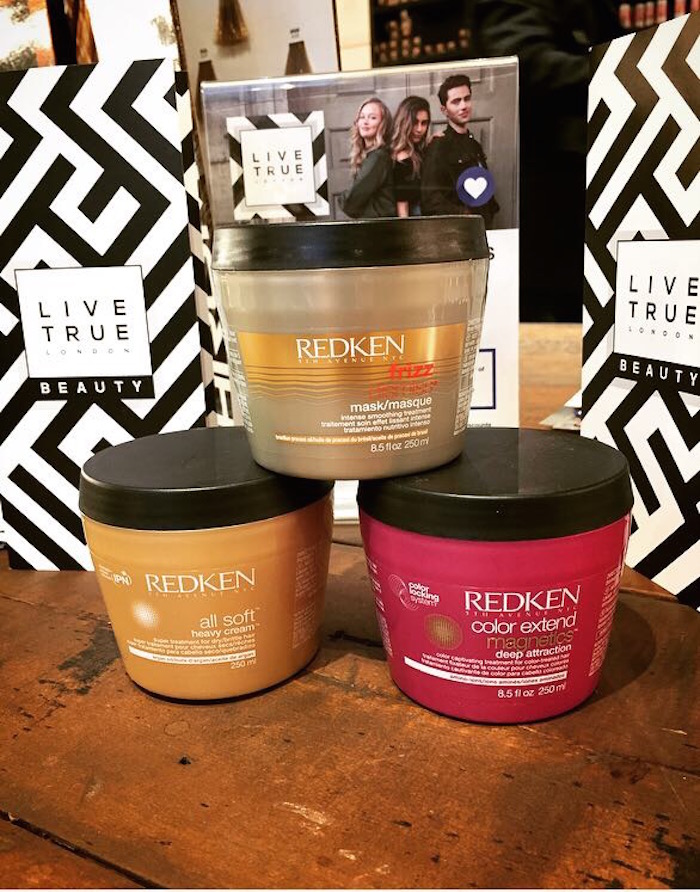 Overnight, use a serum or an oil. Apply to dry hair right before bed time as a dry night air saps moisture from your hair!
WINTER HAIR CARE TIPS: COVER YOUR HAIR
When stepping outside, cover your hair with a scarf, hood, beanie or a hat to protect your hair from the cold and wind. Winds result in knotty hair, which causes breakage and damage.
WINTER HAIR CARE TIPS: COMBAT DRY AIR
We thank our lucky stars for central heating in those dark ice-cold mornings and evenings, but it can dry out your hair! Buy a humidifier to add moisture back into your home and your hair, helping not only your hair but your skin too.
Book your rejuvenating hair appointment today at one of our three London salons.
Live True London Clapham | 020 7627 0169
Live True London Vauxhall | 020 7582 6312
Live True London Brixton | 020 7924 9506