Brunette Balayage Brixton – Why We Love It
Balayage is our most popular colour technique, and it's not hard to see why. It offers the ability to create a truly customisable finish, with a wide range of both natural and fashion colours to choose from. Of all the choices to go for however, the brunette balayage stands out as being one of Brixton's favourites! The brunette balayage adds richness, glossiness and movement to your gorgeous naturally dark hair, while staying lower maintenance than other colouring techniques. Let's take a look at some of our favourite shades and why we love them!
Hazelnut Balayage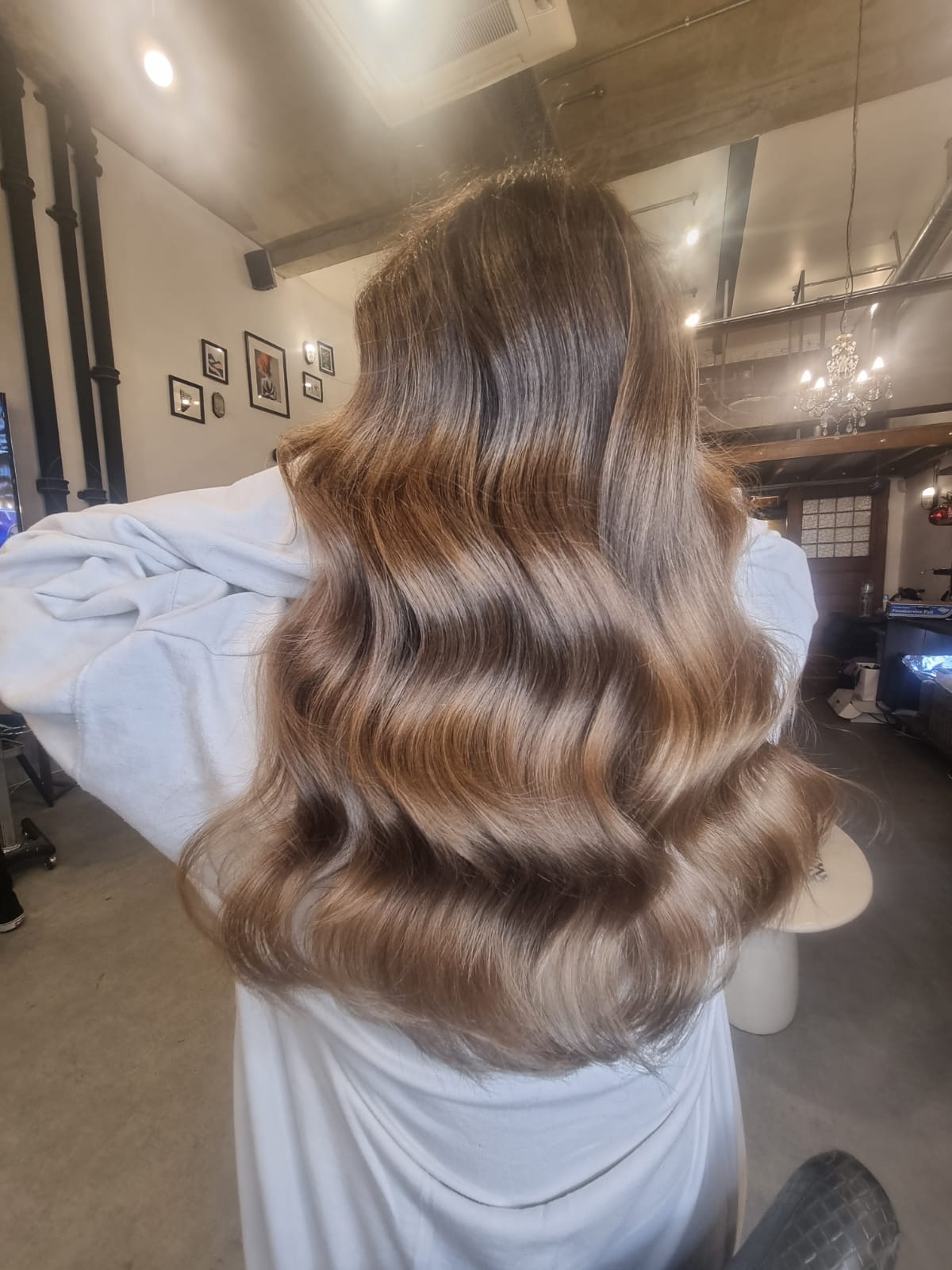 Hazelnut Balayage by Abbie
Hazelnut tones are one of our most popular choices for Brixton brunettes. Warm, nutty tones blended with darker brunette hair creates gorgeous dimension, shine and glow.
Bronde Balayage

Bronde Balayage by Diogo
The brunette to blonde balayage is a gorgeous choice for brunettes looking to lighten their hair for the summer months without the high maintenance. We love this balance between light and dark!
Chocolate Melt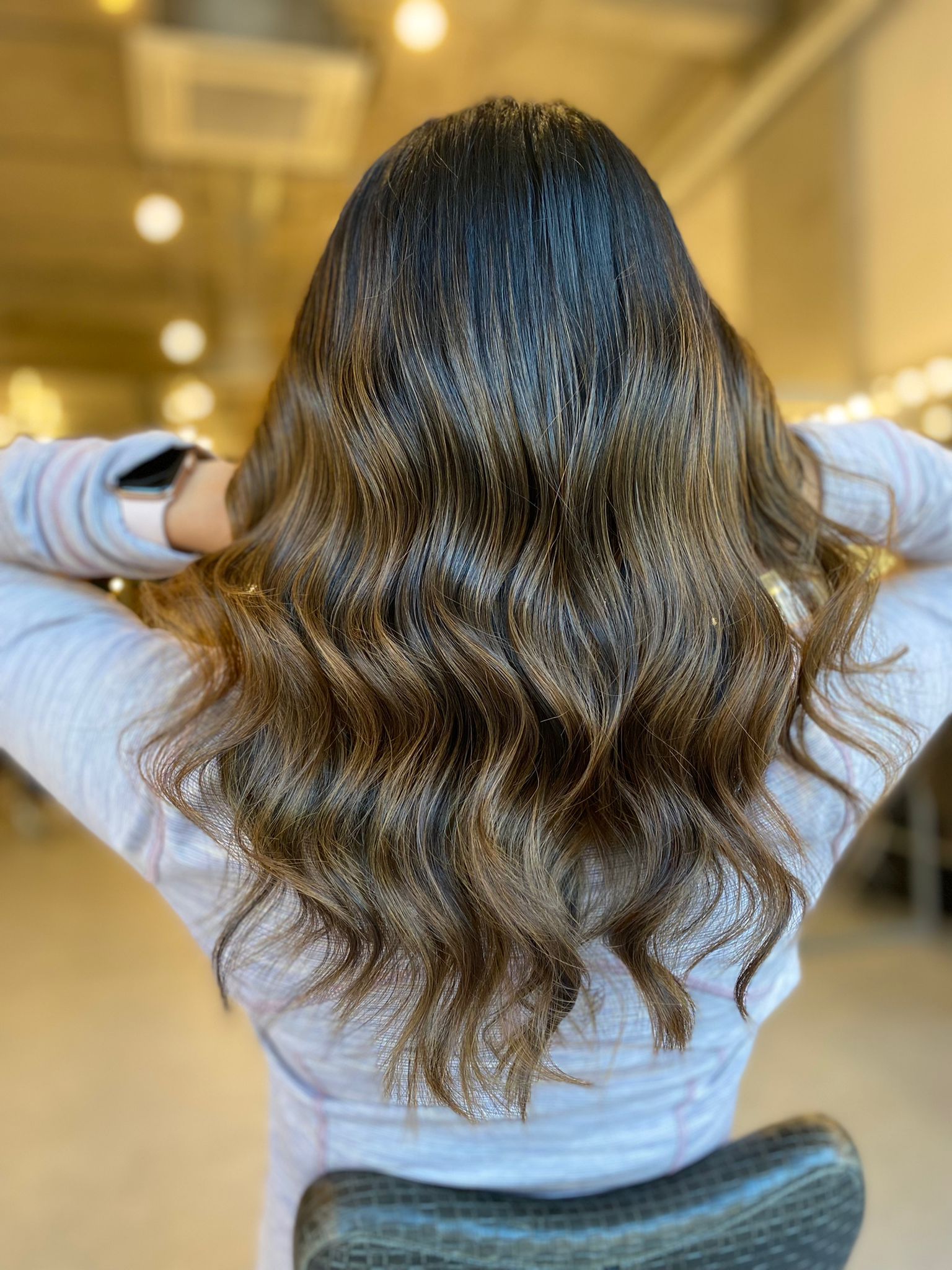 Brunette Balayage Brixton by Renata
One of our most popular techniques for brunettes is the chocolate melt – bringing out the natural tones in your hair to create this rich, chocolatey look.
Copper & Auburn Balayage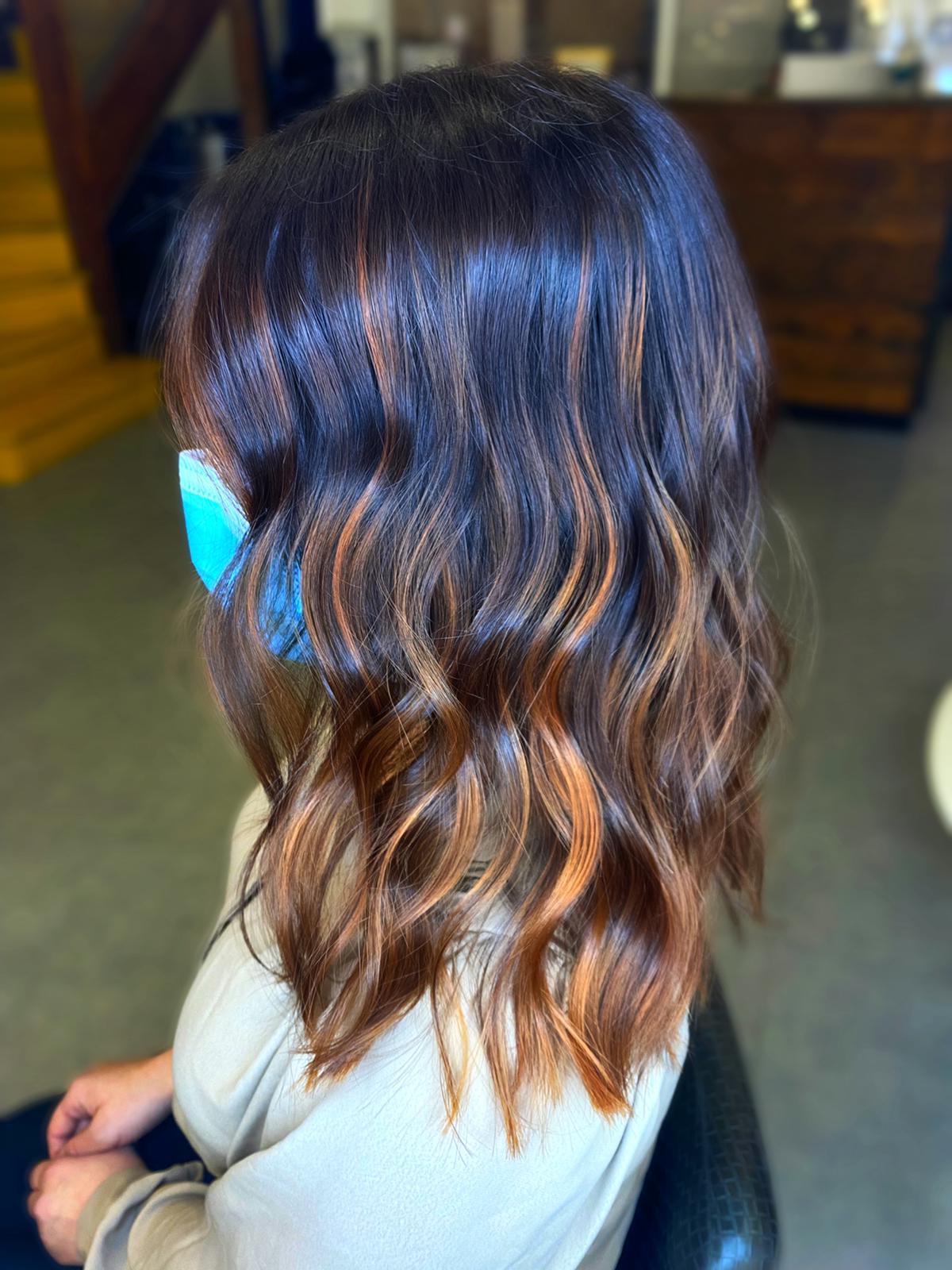 Copper Balayage by Bea
The copper trend is going nowhere, but it's not just for our light haired beauties! We love a deep cinnamon or auburn look on brunette hair.
Caramel Balayage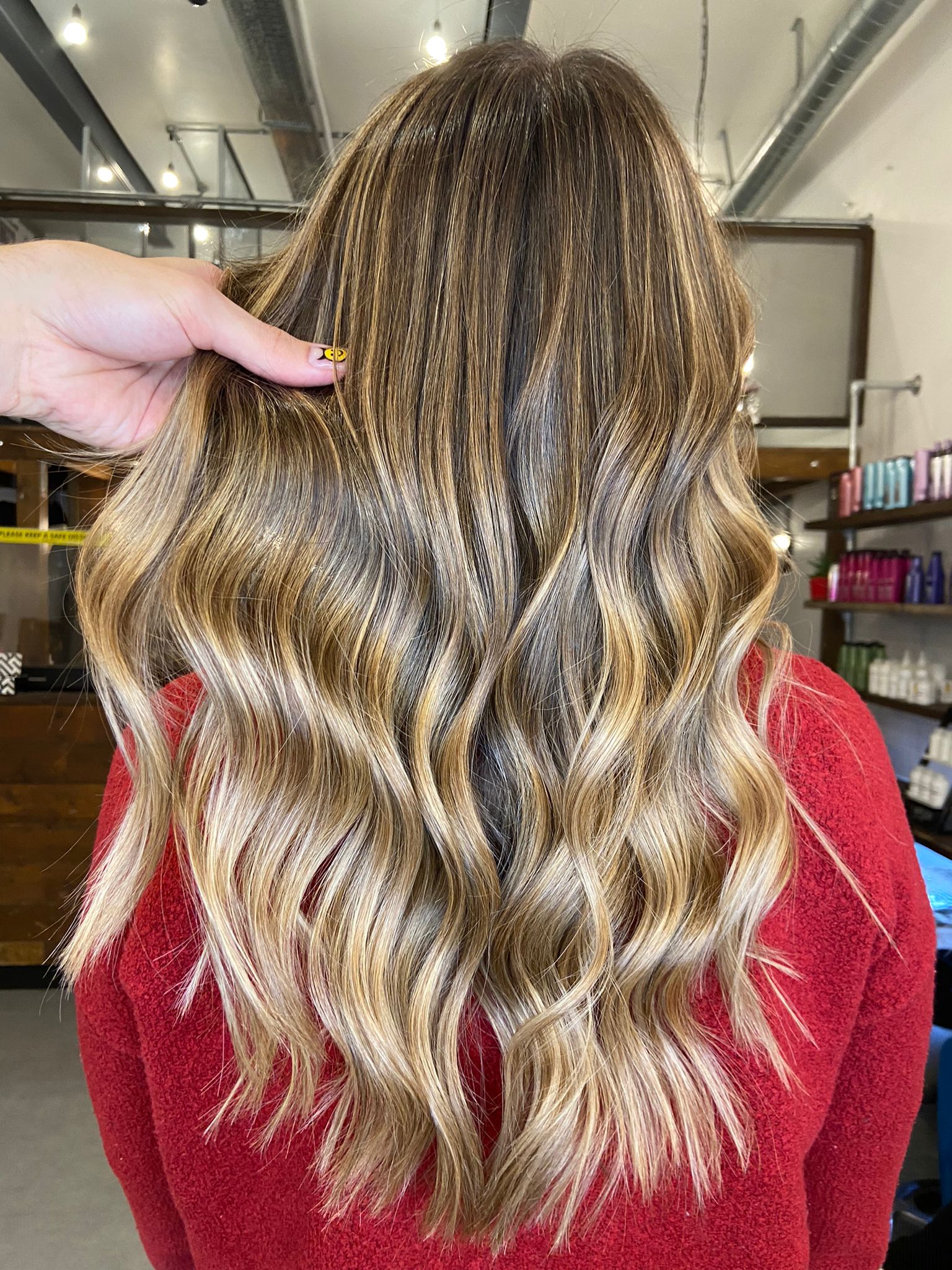 Golden Caramel Balayage by Diogo
Classic caramel is a popular choice for lighter brunettes – and we can see why. These delicious caramel tones give medium to light brown hair gorgeous dimension and texture.
Steel Brunette

Silvery steel brunette balayage by Paco
A great choice for cool-toned lovers, these silvery-steel tones give your brunette hair a super cool, edgy look.
Toffee Balayage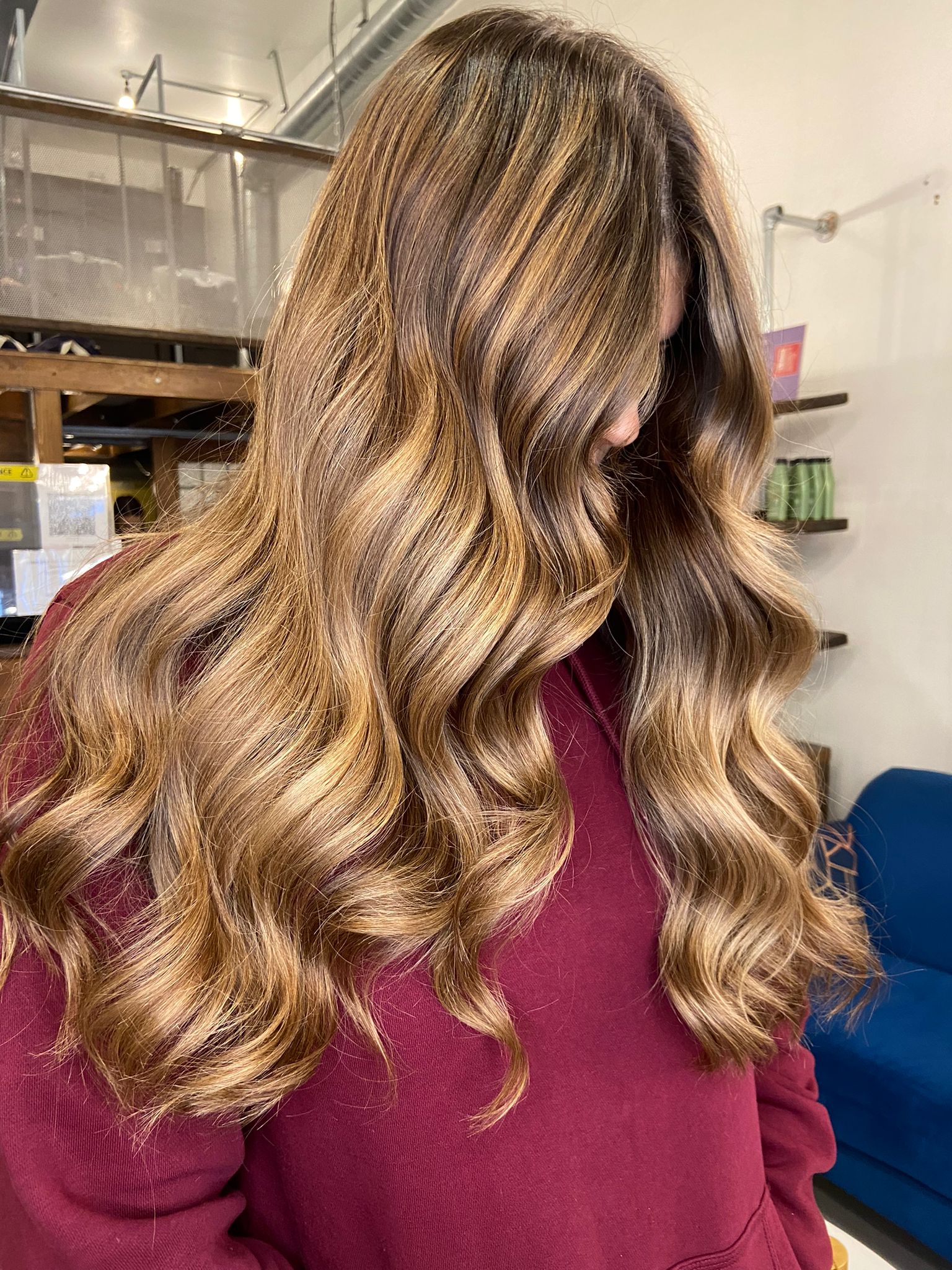 Toffee balayage by Diogo
Another brunette classic, we just love this warm toned natural look. A great option for brunettes looking to lighten and warm up their locks, as well as add a sun-kissed glow.
At Live True London Brixton we have perfected our technique to accommodate any need, with hundreds of options to choose from. Come and visit us today to see how we can transform your look and make your hair feel brand new!
Ready to try one of these balayage looks? Book your next session today.