Blonde in Brixton – our favourite looks!
We love blonde at our Brixton salon – whether you're looking for a full head colour, highlights or gorgeous blonde balayage. Our colour experts are experienced in working with blonde hair, and can help you choose a shade and toner that is perfect for you. The versatility of this colour means there's a shade of blonde out there for every skin tone!
Here are our favourite blonde looks from our Brixton salon.
Golden Blonde Balayage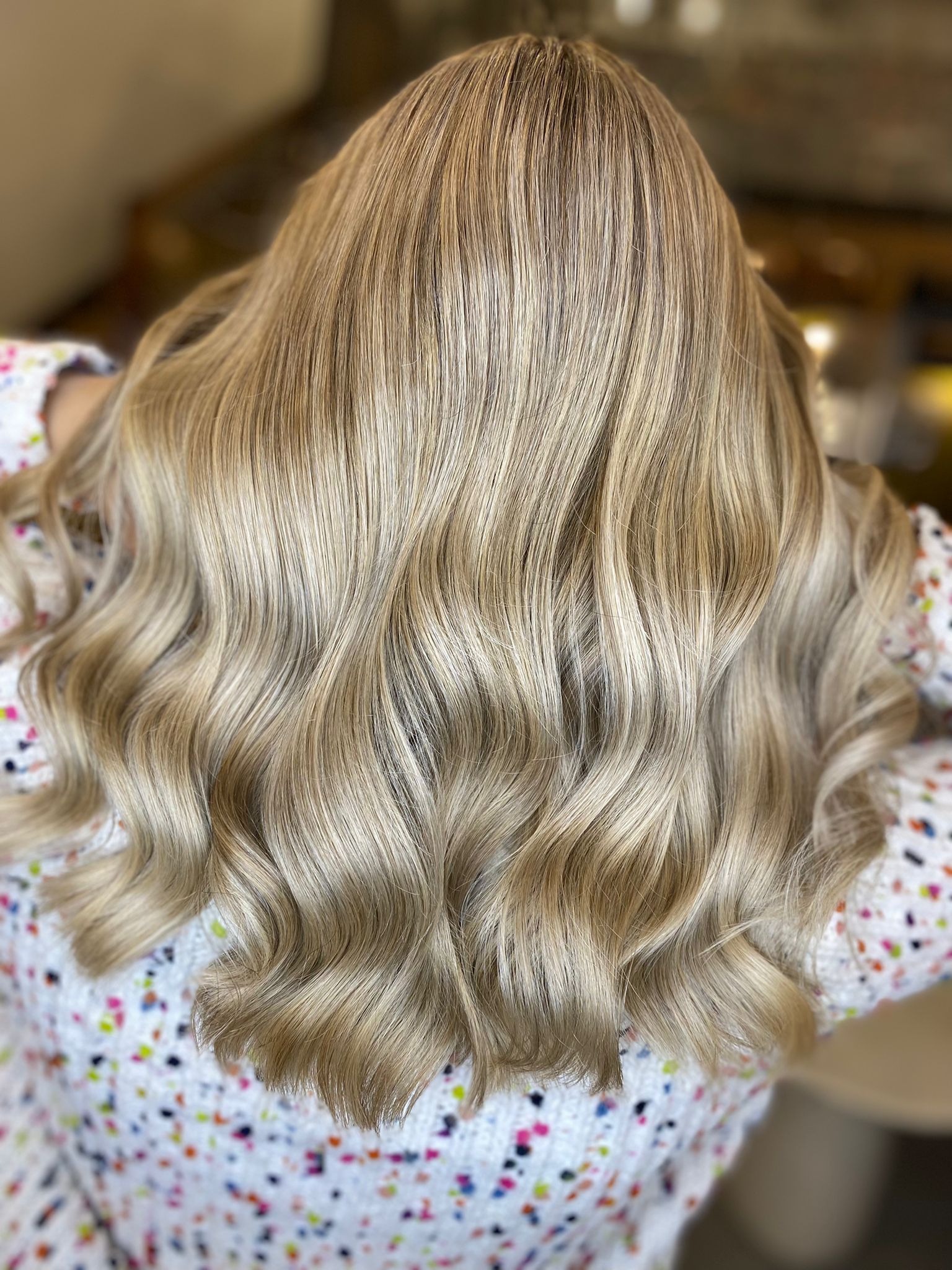 Golden Blonde Balayage and Highlights by Renata
Get that gorgeous sun kissed look with a warm golden balayage – one of our absolute favourite blonde looks! Perfect for a more low maintenance blonde, as the darker root area means regrowth is natural looking and the tone is easier to maintain.
Platinum Blonde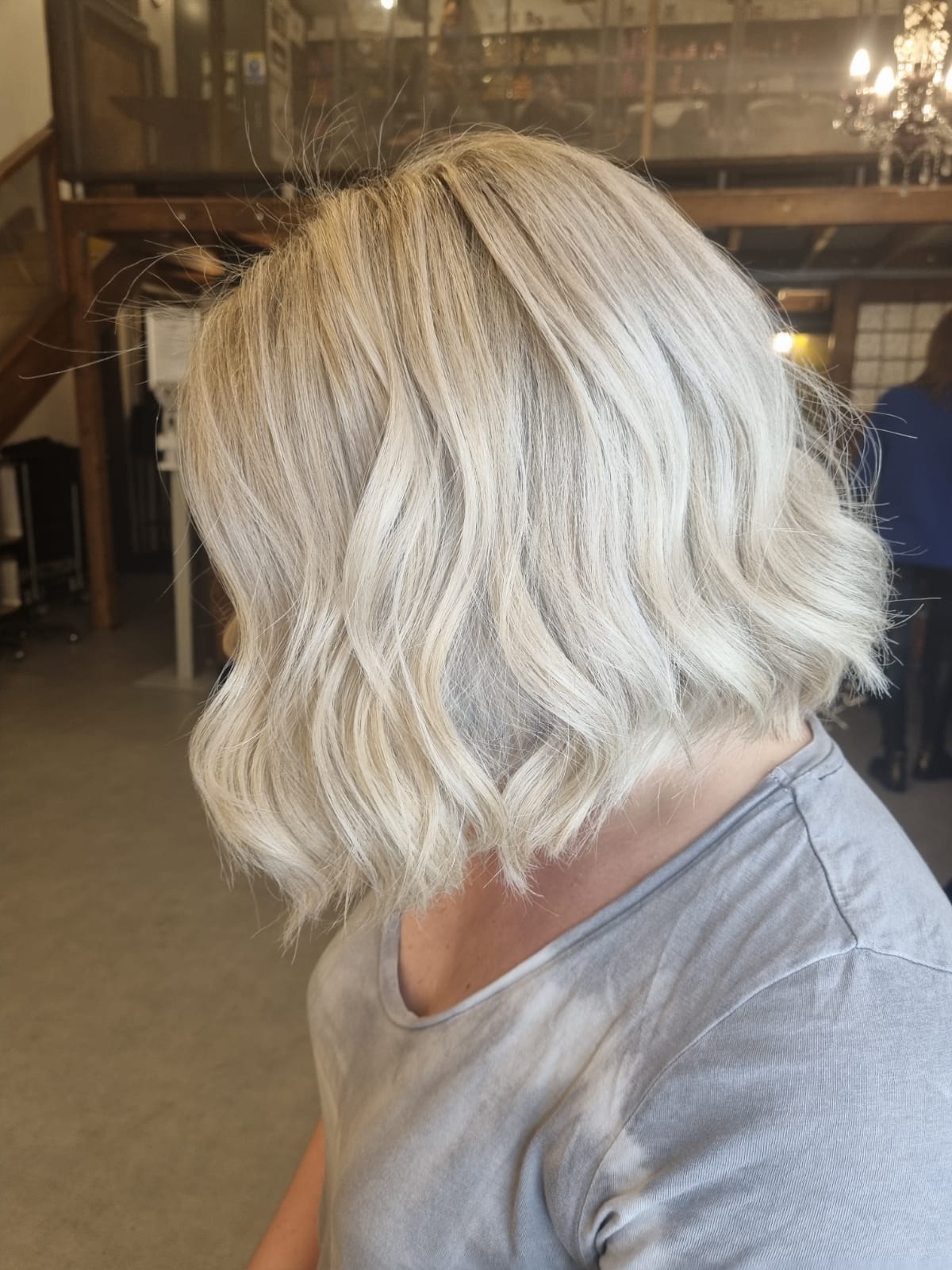 Platinum blonde by Abbie
Bold, glamorous and icy, platinum blonde is a recurring favourite in our salons. Although it's one of the more high maintenance blonde looks out there, you can't go wrong with this classic shade.
Dimensional Blonde

Dimensional golden blonde by Diogo
Using a range of lowlights, highlights and balayage in a multitude of hues, this stunning customisable blonde look creates a range of depth and contrast. We love this in a range of tones!
Ashy Blonde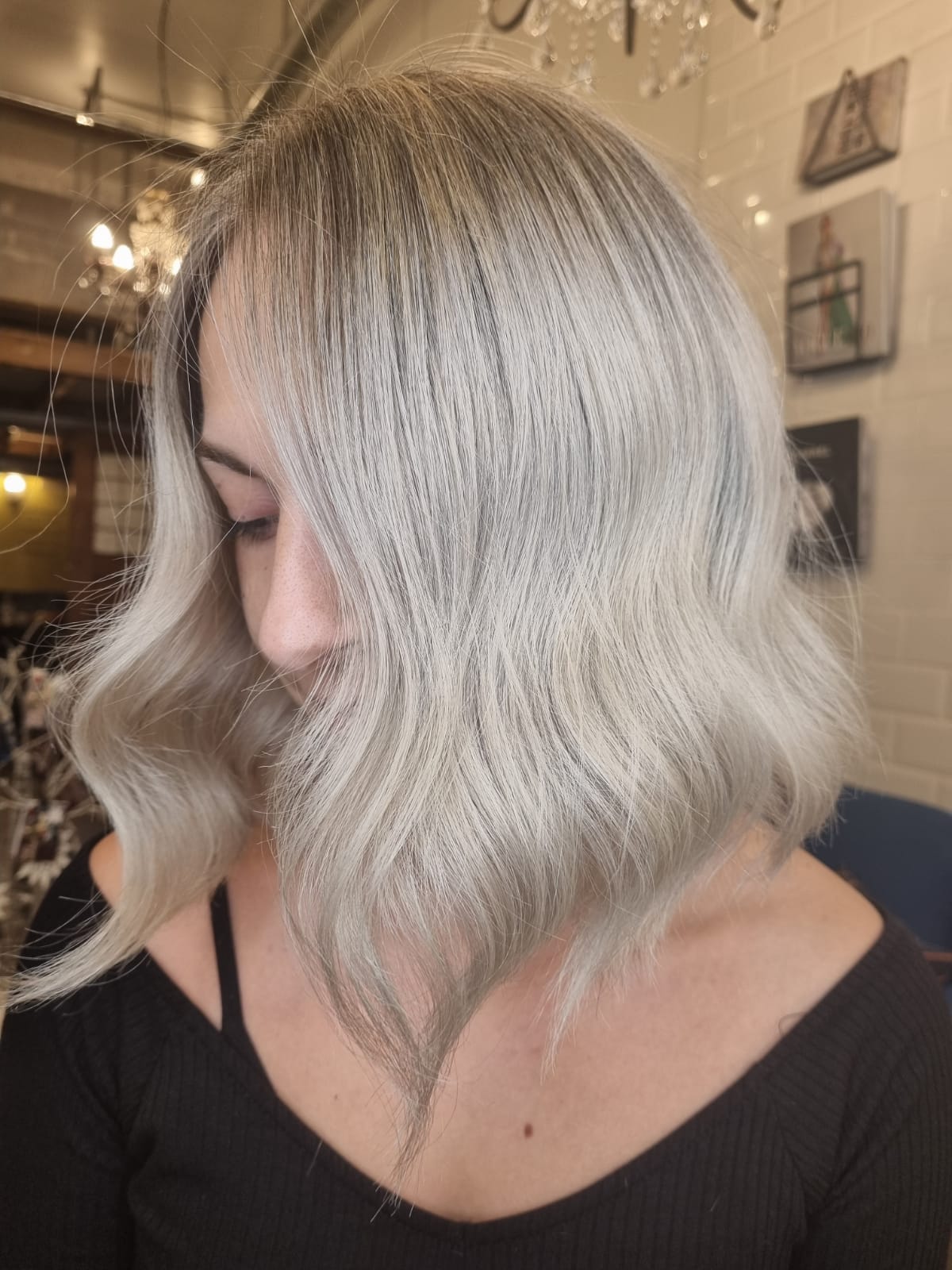 Ashy Blonde by Abbie
For a more cool toned look, we love this unique ashy balayage. Pairing perfectly with darker roots for a more dramatic contrast, this tone looks stunning on a range of skin tones. For a more adventurous option, try going for a more steel tone.
Honey Blonde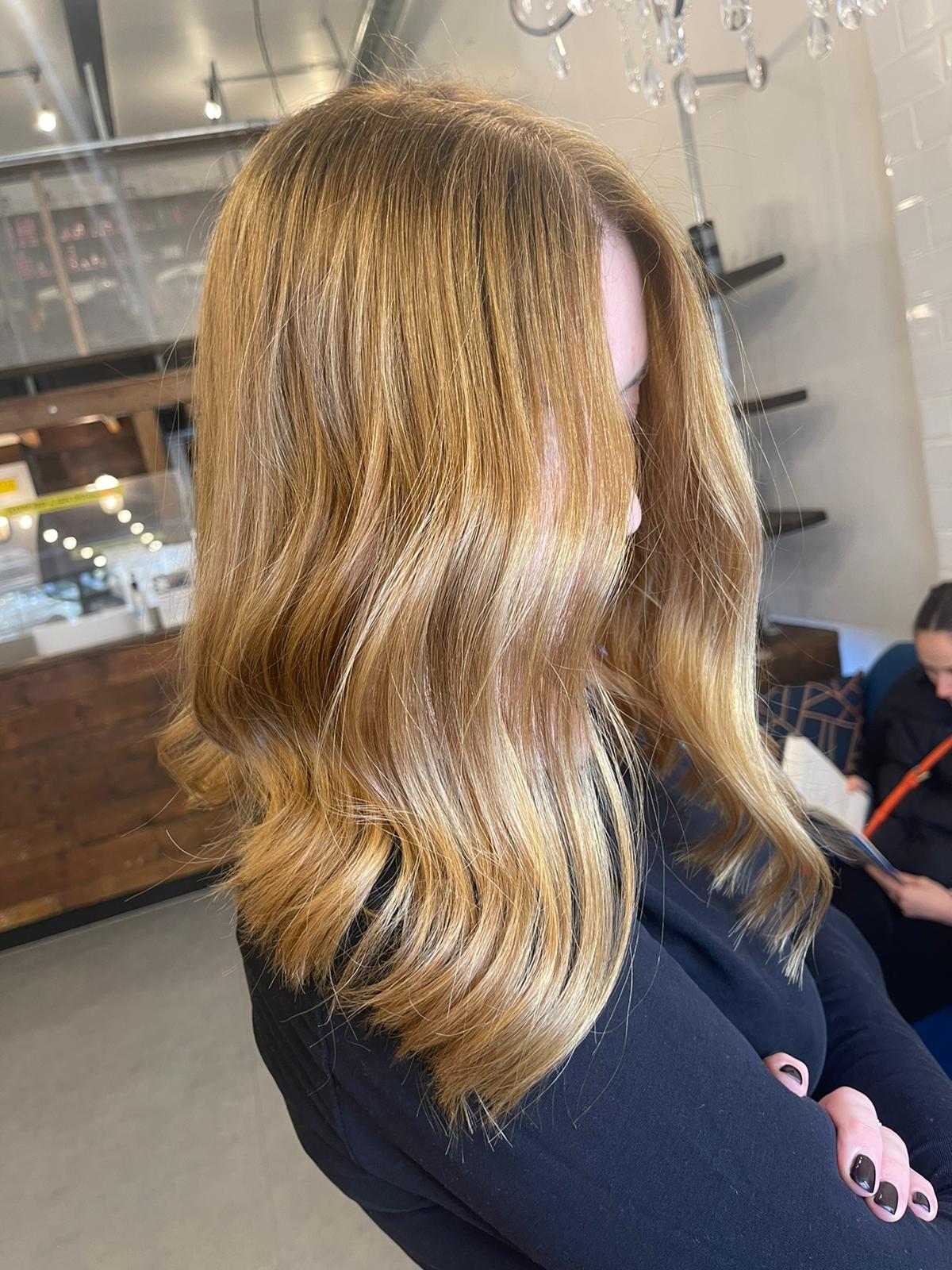 Honey Blonde by Nancy
For a more natural spin on the copper trend, we love a honey or strawberry blonde colour. Warm toned and sun kissed, it's the perfect way to transition from summer to autumn! Perfect for lighter blondes looking to try something new.
Creamy Blonde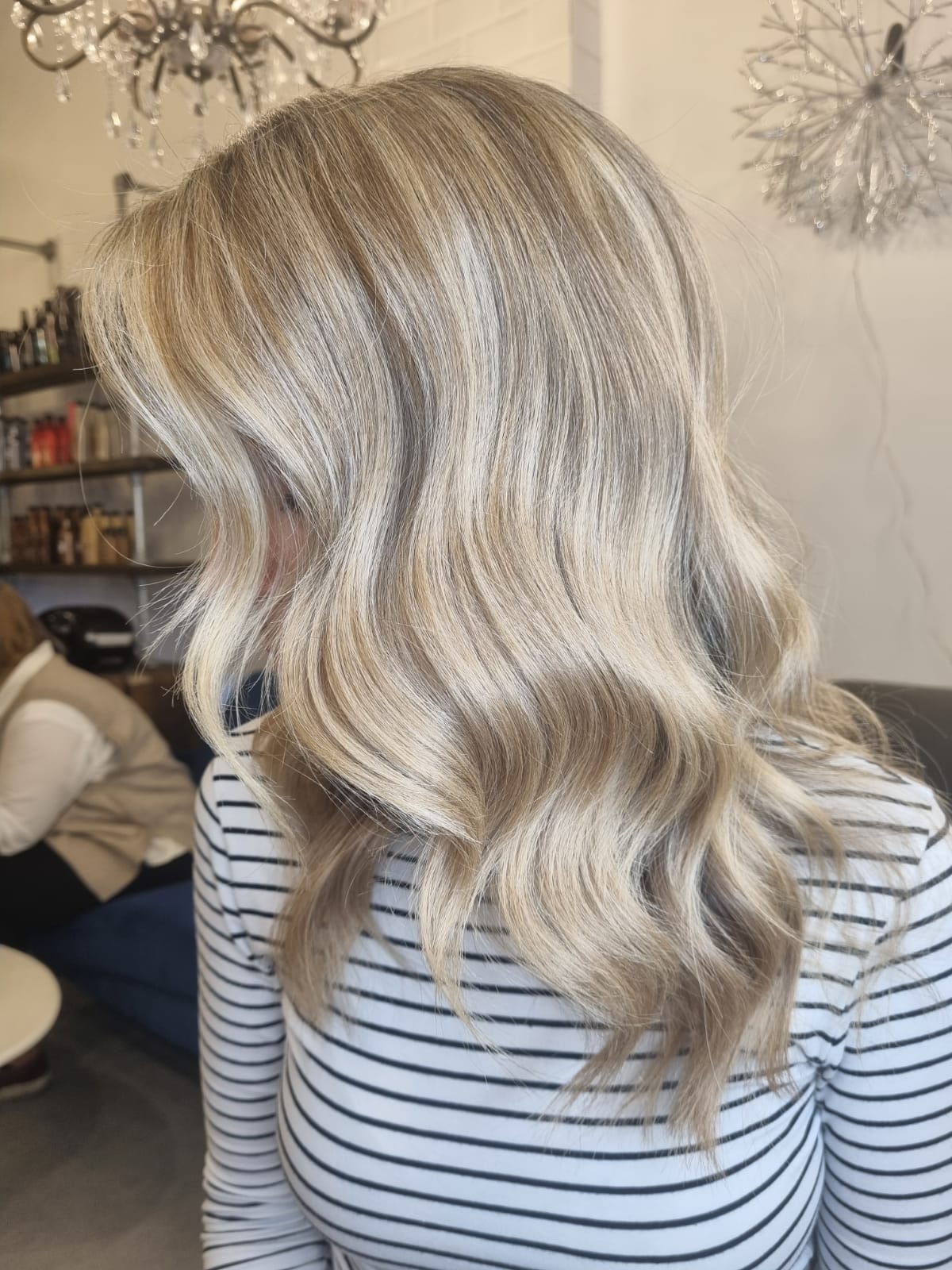 Creamy Blonde Balayage by Abbie
This classic creamy blonde balayage is another popular shade at our Brixton salon. Created with a range of different tones for depth and movement, this delicious creamy colour is super glamorous and easy to wear.
Bronde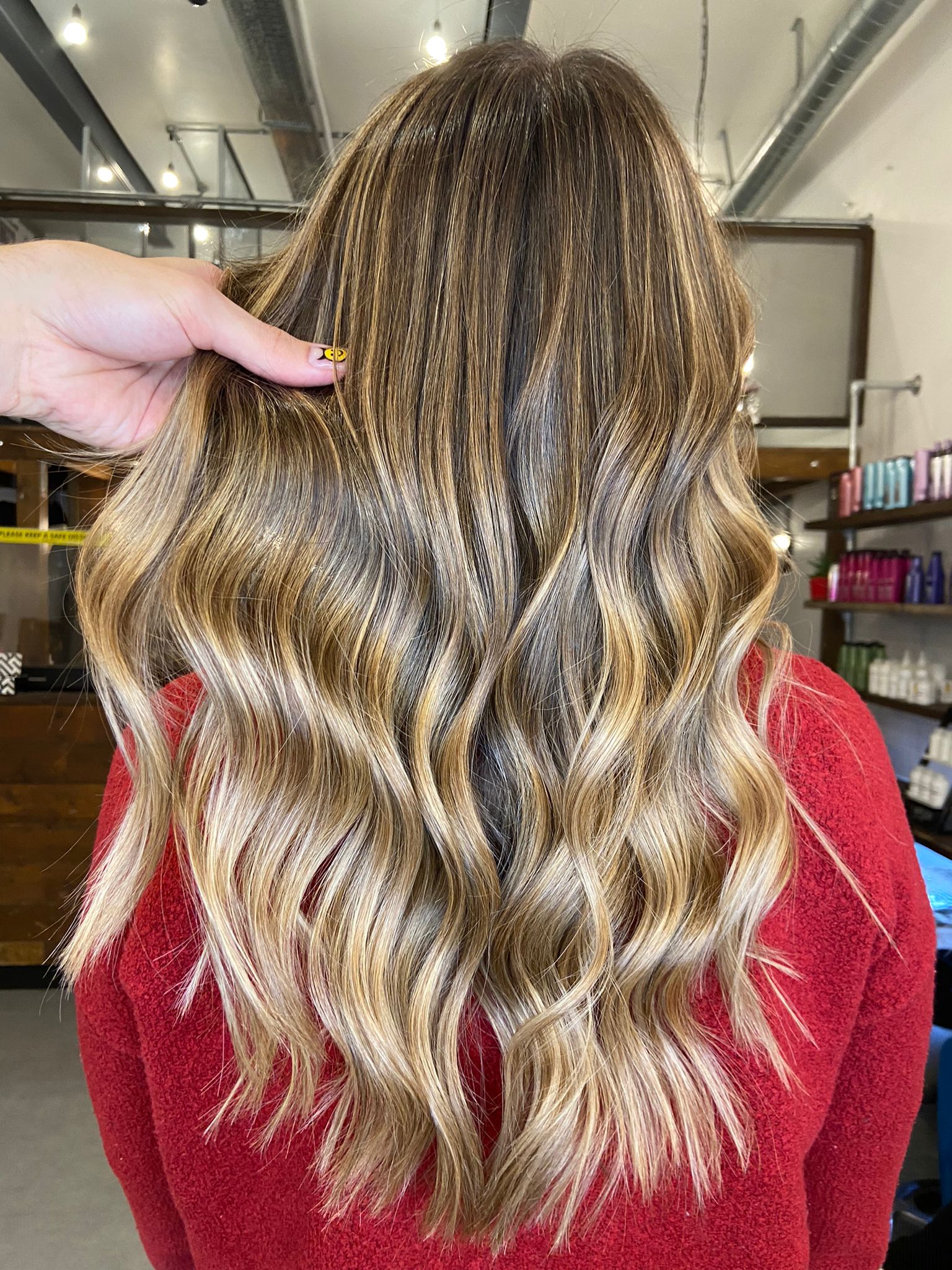 Golden Bronde Blonde Balayage by Diogo
Rising in popularity over the last few years, 'bronde' looks are always stunning! Perfect for medium to dark brown hair looking to go lighter, this brown/blonde balayage blend creates gorgeous depth.
It can be difficult to maintain and look after blonde hair, so we recommend adding Olaplex to your treatment to protect your hair during the dyeing process, as well as to keep it feeling healthy and the colour looking vibrant.