Olaplex in Brixton – Why We Love It
When dealing with hair care it's important to find high quality products that are going to leave your hair feeling nourished. We choose to work with Olaplex because their products consistently deliver quality results, and so we're grateful for our partnership with them for use at our hair salons in Brixton and across London. Here are the top reasons we love Olaplex in Brixton.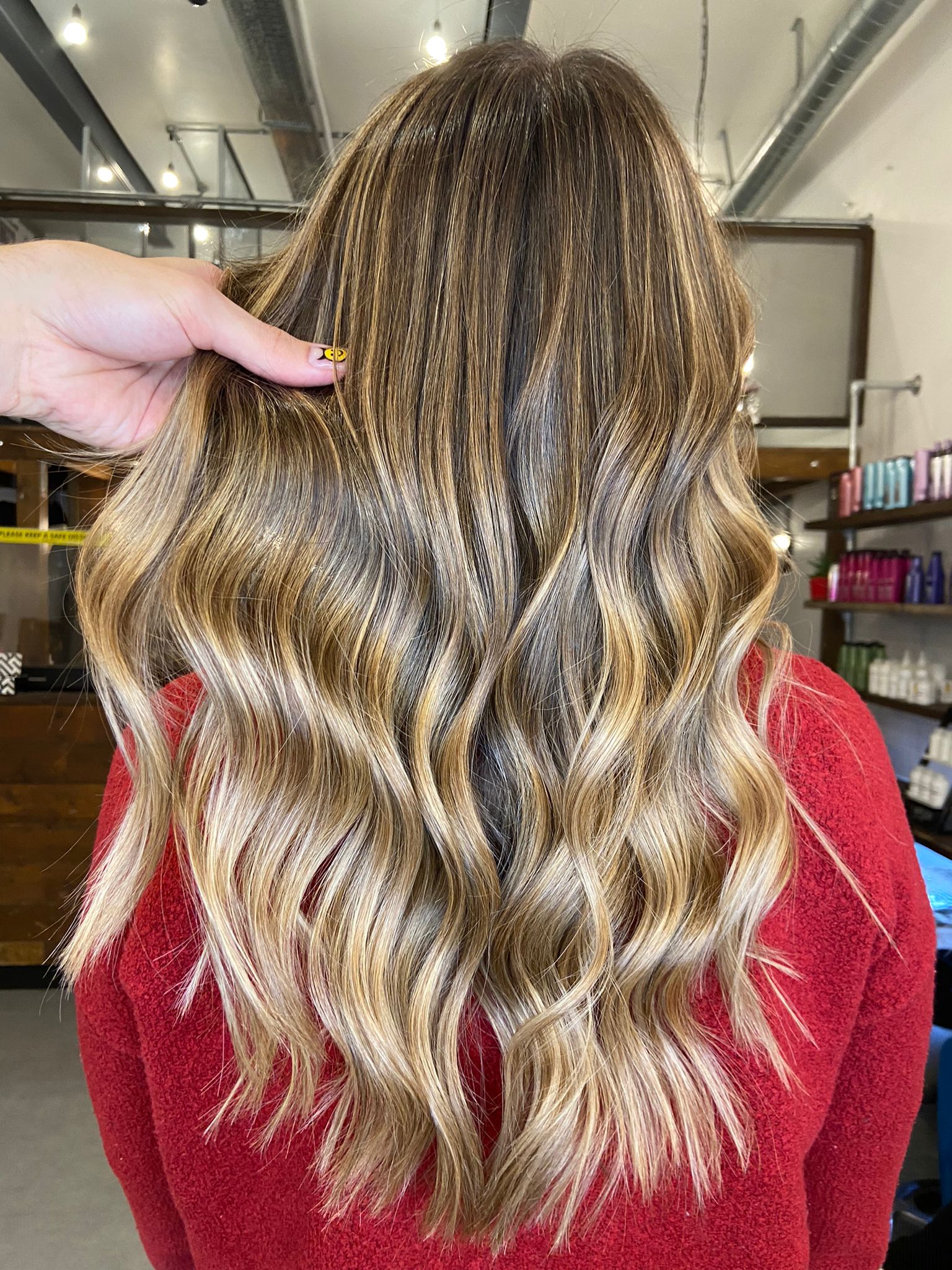 Bronde Balayage by Diogo at Live True Brixton
Versatility
The Olaplex hair range is one of the most popular and widely used hair care sets in the hair industry. The range of Olaplex products (0-8) have different uses to ensure a fix for whatever issue you're facing. These can be directly applied to your hair and helps to repair damaged hair from over dyeing, finding broken disulfide bonds and linking them back together. Olaplex 1 & 2 should only be used by trained hair specialists, while the other products in the range are for use at home.
Repair
Whether you're looking to try a daring balayage or simply lightening the tone of your original hair colour, Olaplex works wonders in making sure the strength and structure of your hair is restored. Goodbye brittle hair and split ends!
Safety
All Olaplex products that we use in our Brixton salon are completely safe to use – they are non-toxic, sulfate-free, paraben-free, vegan, gluten-free, nut-free and colour safe.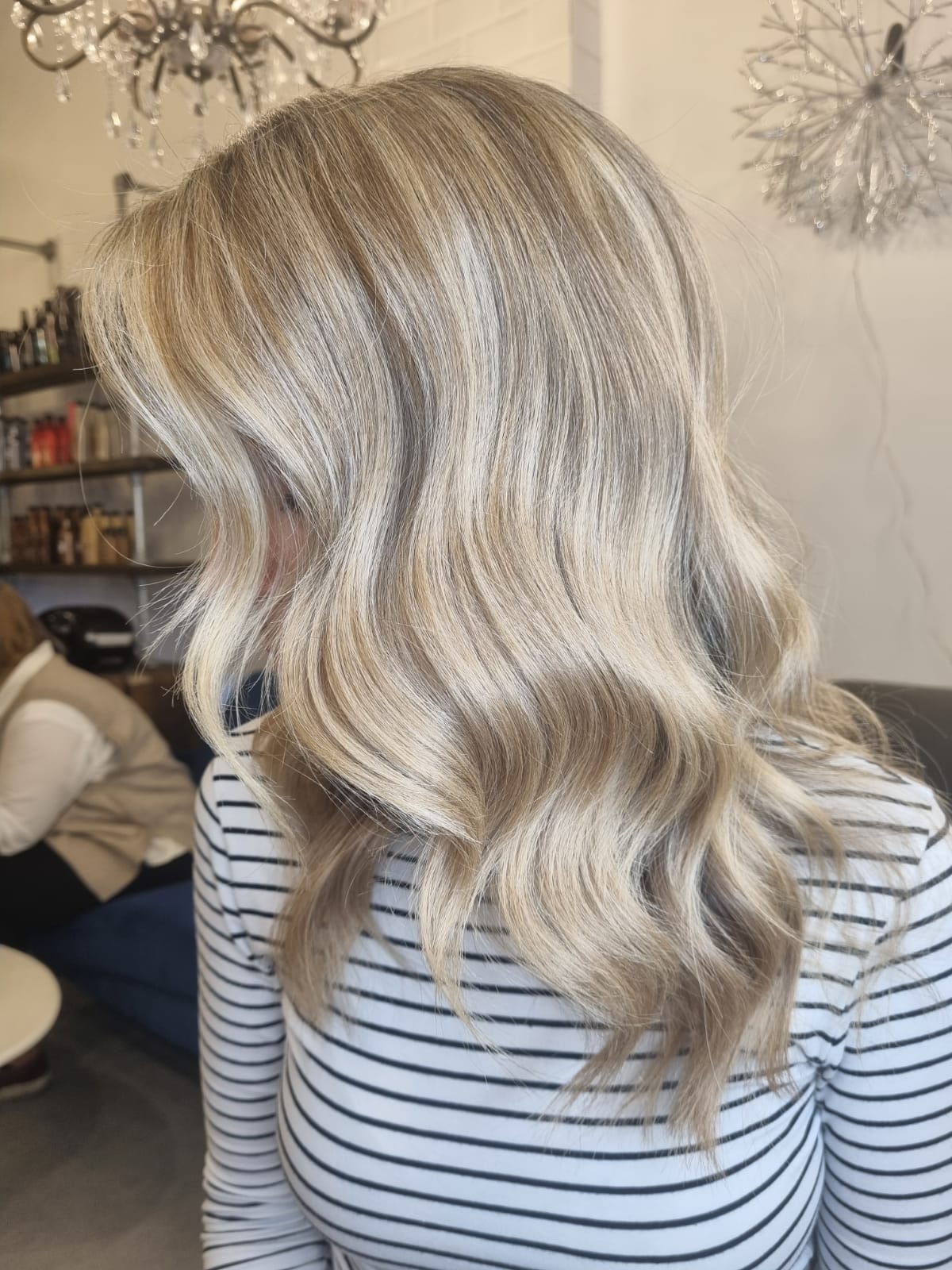 Creamy Blonde Balayage & Highlights by Abbie at Live True Brixton
Uses for Olaplex Products
Olaplex No. 0 Intensive Bond Building Hair Treatment – Designed to target damage hair and restore it using Olaplex's patented formula. Suitable as a primer for No. 3 Hair Mask.
Olaplex No. 1 and No. 2 – To be used in-salon, these hair products can be used on their own or in addition with any colouring in a 2-step method.
Olaplex No. 3 Hair Perfector – Strengthens and repairs your hair from the inside out. To be used at home weekly, No. 3 is used post application of No. 1 & No. 2 to help extend the effects.
Olaplex No. 4 Bond Maintenance Shampoo – Shampoo that is designed for damaged hair and split end repair, with an anti-frizz agent.
Olaplex No. 5  Bond Maintenance Conditioner – Conditioner that further mends damaged hair by adding extra moisture needed to maintain frizz.
Olaplex No. 6 Bond Smoother – A leave-in styling creme to further fight frizz, maintain your blow dry style, and add hydration.
Olaplex No. 7 Bonding Oil – To bring some texture and shine to your hair, this reparative bonding oil helps bring your hair to life.
Olaplex No. 8 Bond Intense Moisture Mask – The newest addition to the range, this moisturising mask further helps to rebuild your hair from the inside out. This is the finishing piece to the range and the perfect product to apply before styling.
Using this system is perfect during the winter when hair can become more brittle and prone to damage.
We offer Olaplex treatment in our Brixton salon as well as our other Live True London salons. In-salon treatment with Olaplex is priced at £40 with a rough blow dry.