It's not just women who deserve a little TLC when it comes to their appearance. Men are increas- ingly feeling open to enjoying the same treatments as women, and make the most of their God-given attributes.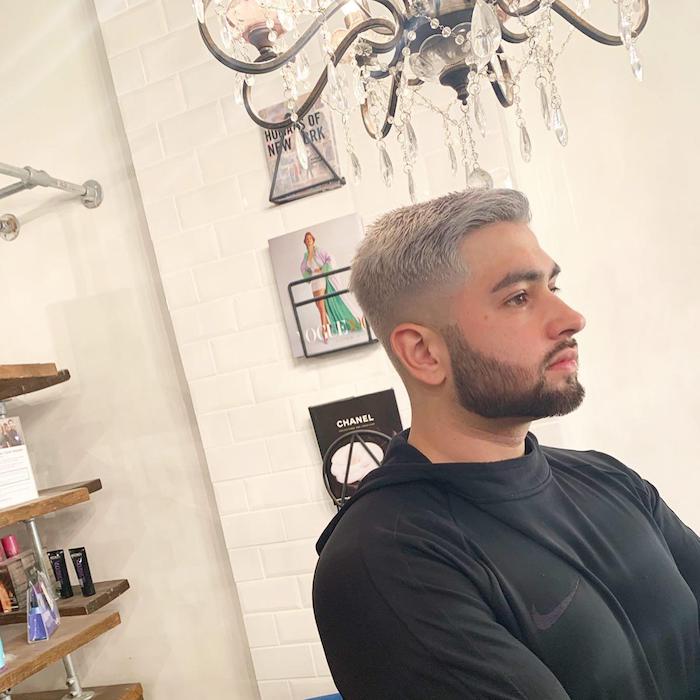 Hair by Younes at the Live True London Brixton Salon
Here, are 5 of our favourite products for men:
1.Redken's Rough Clay – apply this matte texturiser paste to dry styled hair. This is an all-time men's favourite product and one of the best sellers at Live True London.
2.Redken's Wax Pomade – mild control; medium shine finish; apply to dry styled hair.
3.Redken's All Soft Shampoo – this product adds moisture back into the hair, especially if
you wash your hair daily.
4.Redken's All Soft Conditioner – this adds moisture back into your hair and adds plenty of shine.
5.Redken's Rough Paste – a light weight product, which doesn't give you the feel you have product in your hair, that controls those fly away hairs.
To book a free consultation to speak to one of our stylists or to book your appointment click here or call one of our three London salons:
Live True London Clapham Salon | 020 7627 0169
Live True London Vauxhall and Nine Elms Salon | 020 7582 6312
Live True London Brixton Salon | 020 7924 9506