Our hair goes through a lot – pulling, dirt, intense heat, and more! The truth is, you could be a little bit kinder to your hair – even if you won't admit it.
Here are 5 simple ways to treat our hair better:
1.Get frequent haircuts– treat your hair, regularly, to haircuts and treatments. Also make sure that when you colour your hair, you do it professionally to avoid unnecessary bleaching or re-dyeing.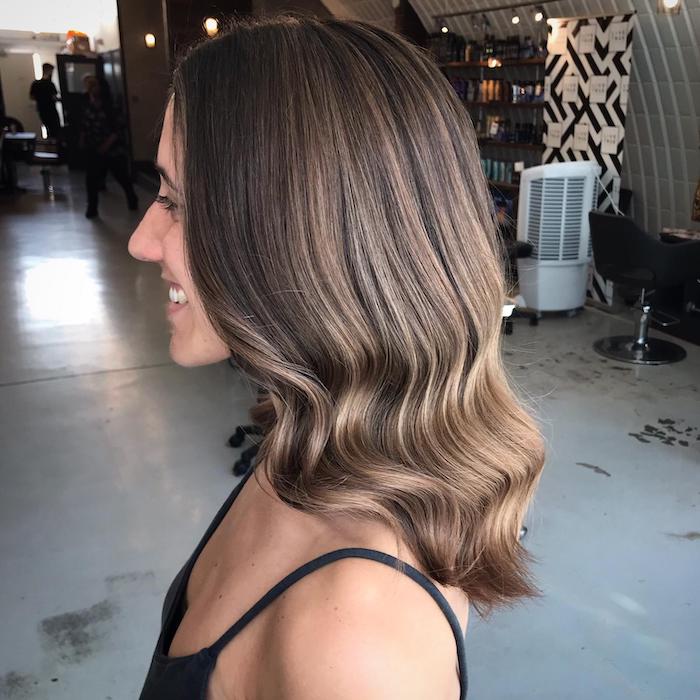 Natural Looking Balayage by Mar at the Live True London Clapham Salon
2.Use the right products– make sure you use the correct, professional grade products for your hair. A 3-in-1 soap from the local corner store simply won't cut it when it comes to products. Consult your stylist and ask for recommendations on the best products to use for your specific hair type!
3.Don't shampoo every day– avoid shampooing every day to allow time for your natural oils to condition your hair. You should also use a deep conditioner treatment weekly, applying product only to the mid-lengths and ends of your hair.

Hair by Ludovic at the Live True London Clapham Salon
4.Take the heat off– avoid using heat appliances daily or, at the very least, buy a heat protection spray to apply to your hair every time you heat style. Even if you need to style your hair each day with a blow dryer, be aware of the amount of time you're using it for and the temperature setting you have it on!

Balayage by Myra at the Live True London Vauxhall and Nine Elms Salon
Blonde hair by Yeison at the Live True London Vauxhall and Nine Elms Salon
5.Improve your diet– eat a healthy and balanced diet to help maintain the condition of your hair. For example, foods like eggs are a great source of protein and biotin– two nutrients that promote hair growth and overall heath.

Hair by Stefano at the Live True London Brixton Salon
To book a free consultation to speak to one of our stylists or to book your appointment click here or call one of our three London salons:
Live True London Clapham Salon | 020 7627 0169
Live True London Vauxhall and Nine Elms Salon | 020 7582 6312
Live True London Brixton Salon | 020 7924 9506