We all know at least one woman with enviable, glossy hair – like they've only just stepped out of the salon. Oh, how we want to be her!  But how can we do it without drowning in products and hours of traumatic hair styling?
 Live True Balayage (foilage) by Lorena at the Live True London Vauxhall and Nine Elms Salon
Today, we're sharing our 10 commandments of happy (and healthy!) hair.
1. Brush your hair gently twice a day using a paddle brush.
2. Always blow dry on a low heat as overheating the hair can leave your hair feeling dry and weak.
3. Use protective treatments. Daily exposure to the weather and heat from styling treatments can wreak havoc on your locks, so it's important to protect your hair regularly.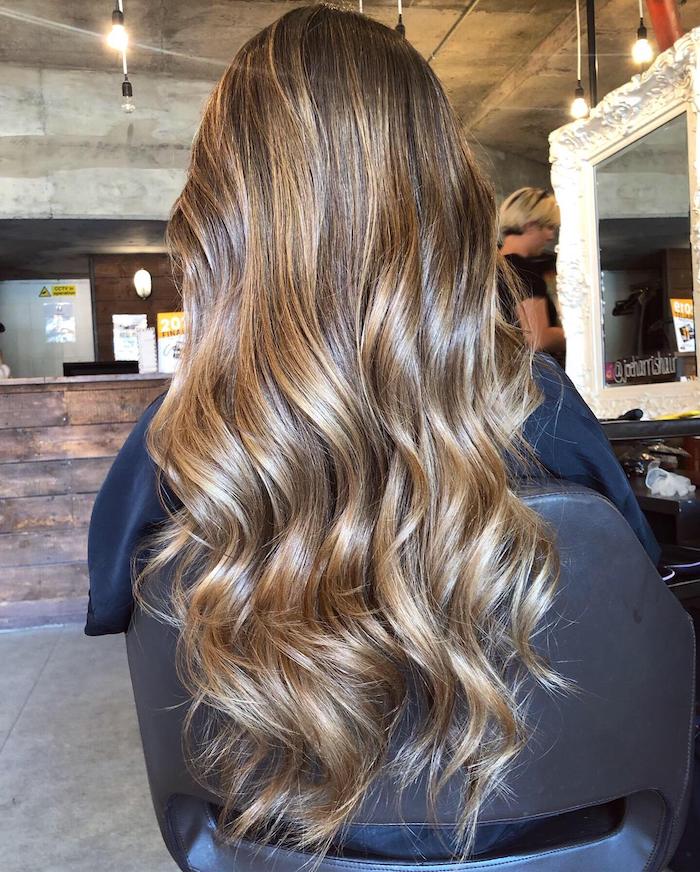 Caramel balayage with waves by Paco at the Live True London Vauxhall and Nine Elms Salon
4. Visit the salon regularly for a trim. Habitual haircuts keep the hair healthy and stimulate hair growth. If you're trying to grow your hair, this is definitely the best thing you can do to nurture those locks.
5. Don't be afraid to use natural products. Some of those old wives' tales really do work wonders!
6. Don't overwork the hair. Over styling will have the opposite effect and leave your hair looking limp and lifeless. No one likes that crispy hair look.
7. Use a cotton t-shirt to dry your hair instead of a towel. Normal towels can cause a lot of friction, damaging the cuticles and creating frizz. The cotton t-shirt will still absorb the water without leaving you a frizzy mess.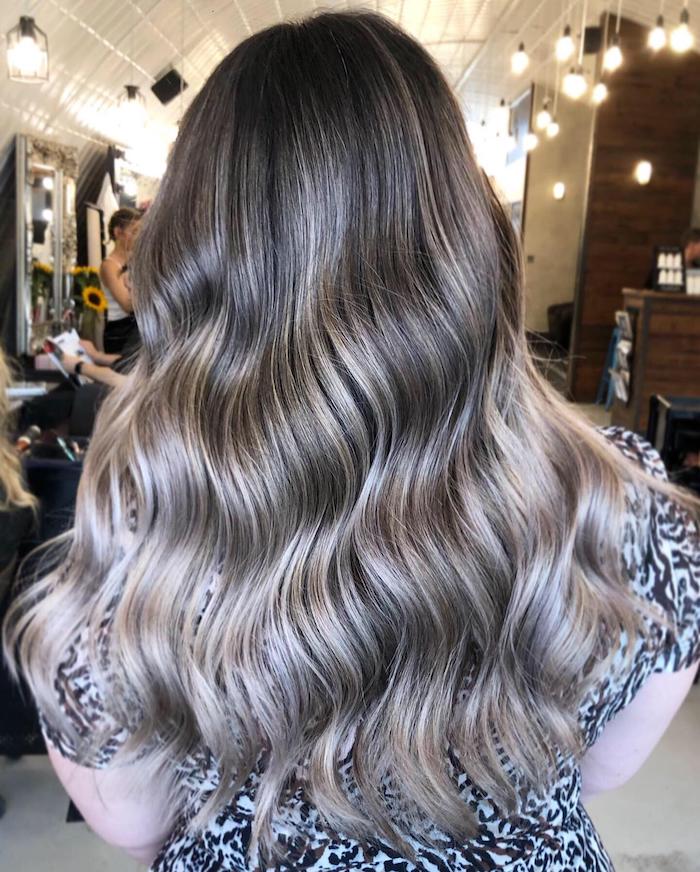 Mushroom blonde hair by Ludovic at the Live True London Clapham Salon
8. Rinse and condition your hair in cold water. Cold water helps to lock in moisture, shine and condition.
9. Don't wash your hair every day. Washing your hair everyday strips your hair of its natural oil, drying it out in the long run.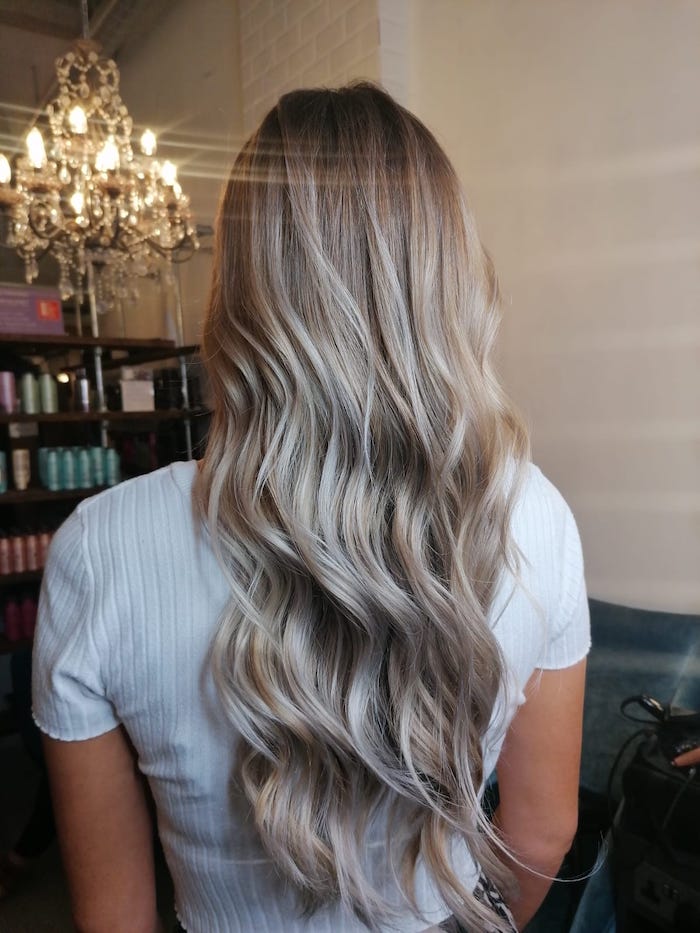 Ash balayage by Vikante at the Live True London Brixton Salon
10. Remember not to brush your hair when it's wet. It goes against everything you've ever learnt about hair care. Brushing your hair when wet is the number one cause of hair breakage.
To book your appointment or to arrange a free consultation, click here or call one of our three London salons:
Live True London Clapham Salon | 020 7627 0169
Live True London Vauxhall and Nine Elms Salon | 020 7582 6312
Live True London Brixton Salon | 020 7924 9506