5 WAYS TO PAMPER YOUR SKIN DURING LOCKDOWN
Being in lockdown means working extra hard on those habits that keep us looking healthy and beautiful.
Looking after your skin is not exception to the rule but can feel like a challenge without regular professional facials. 
Finding ways to pamper your skin and looking good is great for the body, mind and soul
so build a pampering habit into your weekly routine. 
Find our
5 ways to pamper your skin during lockdown.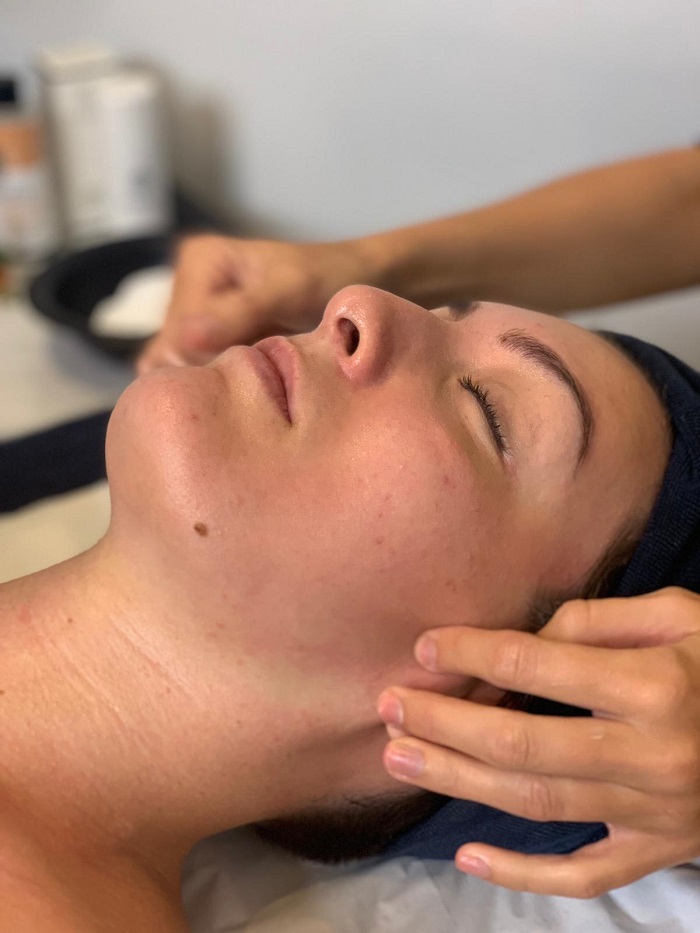 Facial at the Live True London Vauxhall and Nine Elms Salon
1. Cleanse skin – you may not be wearing make-up as often or going outside as much but cleansing your skin from dirt and impurities is still an essential! Treat yourself to a luxury product that feels great on your skin. 
2. Exfoliation – at least once a week you'll want to sweep away dead skin cells with an exfoliating cream. Use a light, circular motion on your face. You can even make your own scrub using oatmeal, baking soda and water. Wash off thoroughly. 
3. Experiment with DIY facial masks – you may have your own go-to product but it's easy to make your own nourishing mask at home that'll leave your skin feeling soft and refreshed. Try oatmeal, avocado and honey. Leave on for 15 minutes before rinsing off with cool water.
4. Remember to moisturise – after you've cleansed and exfoliated make sure to apply a moisturiser that's suitable for your skin type. You can even use a little coconut oil before bed but make sure to cleanse away in the morning.
5. Establish a routine – the secret to great skin is to create routines and look after your skin on a daily basis. Always remove make-up at the end of the day and use products that are specific to your skin type. Invest in the best quality you can but experiment with some homemade alternatives too.
If you're ready to book, make an appointment today using our online booking system here– easy as can be!
Live True London Clapham Salon | 020 7627 0169
Live True London Vauxhall and Nine Elms Salon | 020 7582 6312
Live True London Brixton Salon | 020 7924 9506