How To Keep Your Colour Looking Good For Longer
When hair colour is applied to the hair it penetrates the cuticles to sit inside the hair. To lock the colour in, we must keep the cuticles closed!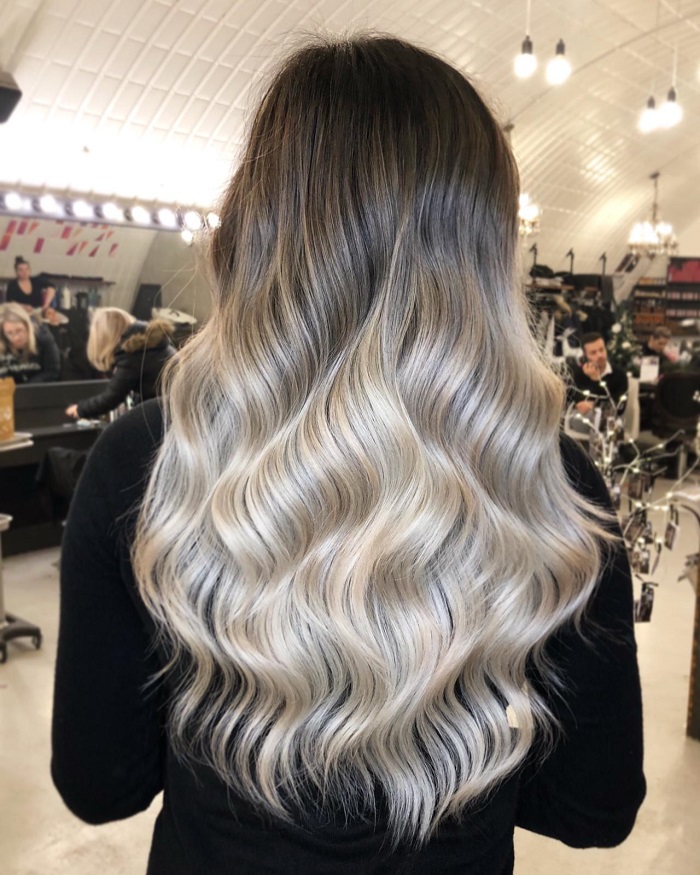 Balayage at the Live True London Clapham Salon
Heating tools should be used only when necessary, these will heat the hair and open the cuticles which in turn will let the colour fade. If you are able to use a protective spray before heat styling, it will assist in keeping your hair healthy. If not, you can apply a small amount of coconut oil before you style your hair. This will protect the colour from the heated tool as it has natural heat protectant properties.
Balayage and Hair Extensions at the Live True London Brixton Salon
Keeping your hair healthy is another must do to lock your colour in. Using products with anti-fade agents will keep the colour in longer. Some moisturising masks will leave the cuticles open; we recommend using a conditioner after the mask to seal back the cuticles or ensure that you are using a mask which is specifically formulated for coloured hair.
An old hairdresser's trick is to use cold water to rinse your hair. The cold water will close back the cuticles so that the colour is trapped inside. This will also have the benefit of adding shine to the hair. The hair will also be more manageable with less frizz.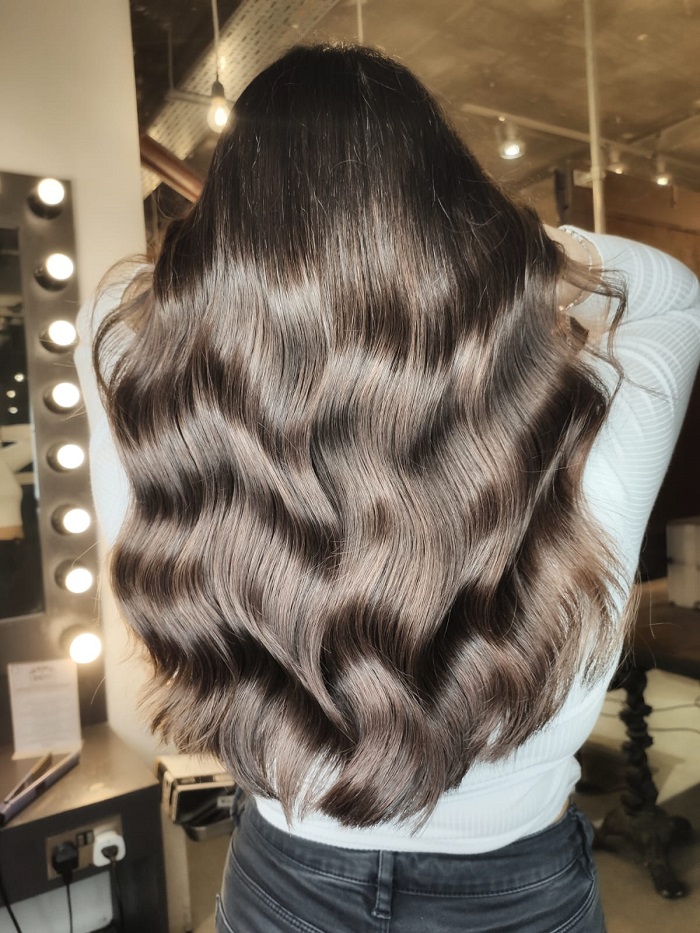 Balayage at the Live True London Vauxhall and Nine Elms Salon
 For the lucky ones that have a garden or while you do your daily exercise, we recommend that you protect your hair from the sun. The sun and the wind will activate free radicals and these will fade your colour. Sunflower oil will protect your hair as it has natural antioxidant properties. You can apply a small amount on dry hair before going out. You can also try using Olaplex's Number 7 Bonding Oil for added hair protection and shine.
To plan your post lockdown hair and for more helpful tips, email us at [email protected]
Live True London Clapham Salon | 020 7627 0169
Live True London Vauxhall and Nine Elms Salon | 020 7582 6312
Live True London Brixton Salon | 020 7924 9506