POST-LOCKDOWN COLOUR TRENDS
As we come out of lockdown,
many of us will be feeling slightly more adventurous after having
learned to live with our overgrown roots for almost a year.
Why
not opt for something out of your usual hair comfort zone?
Some
colours are set to be all the rage once lockdown ends so make
sure your locks are on trend! 
Here, we
share
five post-lockdown colour trends: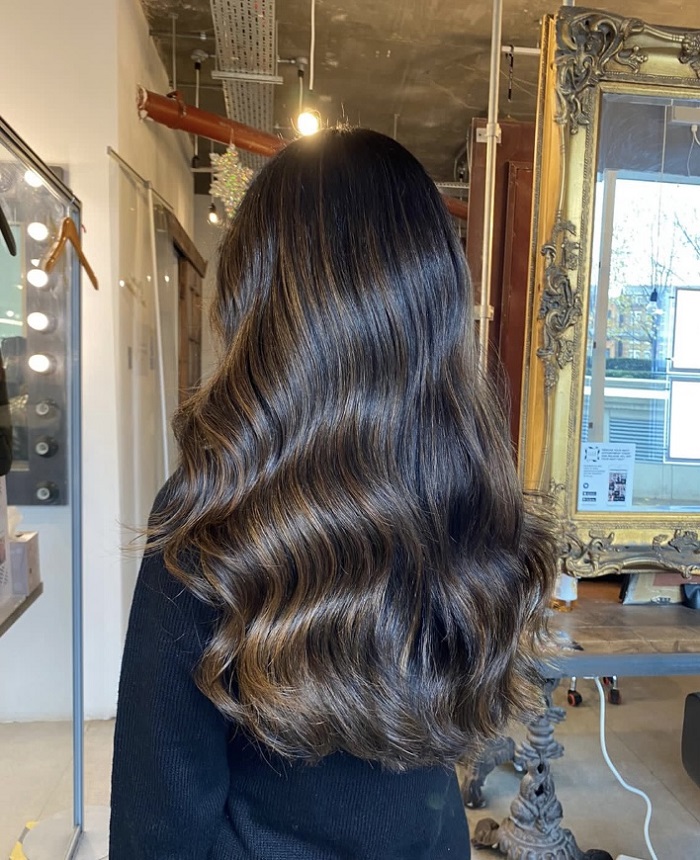 Natural Brown at the Live True London Brixton Salon
Silver –

Icy tones will be extremely popular as soon as

lockdown lifts. Many of us have become bored with our naturally darker hair over the past twelve months so once we can get to the salon, we'll be opting for the complete opposite!  Icy white and silver tones sparkle perfectly in the summer sun so it's likely many people will be donning new, lighter hair this year.
Gold –

When we think of summer, we think of gold!

Glow

naturally with a sun-kissed colour this year. Balayages and highlights are the perfect way to achieve this effect. You can

keep your natural colour, enhancing it through lighter colours being worked through from the roots.

Try  mixing different blonde tones

to really achieve a luscious set of locks.
Gold balayage at the Live True London Clapham North Salon
3. Natural balayage – Using varying shades of brown, a natural balayage is a great way to keep your colour  looking unintentional. Caramel or chocolate tones combined with a mid-length cut are set to be in post lockdown, with many people opting for baby lights or face framing techniques. This could be anything from  bangs to long layers! Ideal for brunettes who need shine and gentle definition, balayage is the perfect  solution.
4. Red – If you're feeling like bringing in the brightness this summer, red hair is making a comeback! However, we're  recommending you stay away from violine reds, keeping only the luminous true reds and copper shades. Why not try a slightly louder hair colour than your usual natural-looking highlights?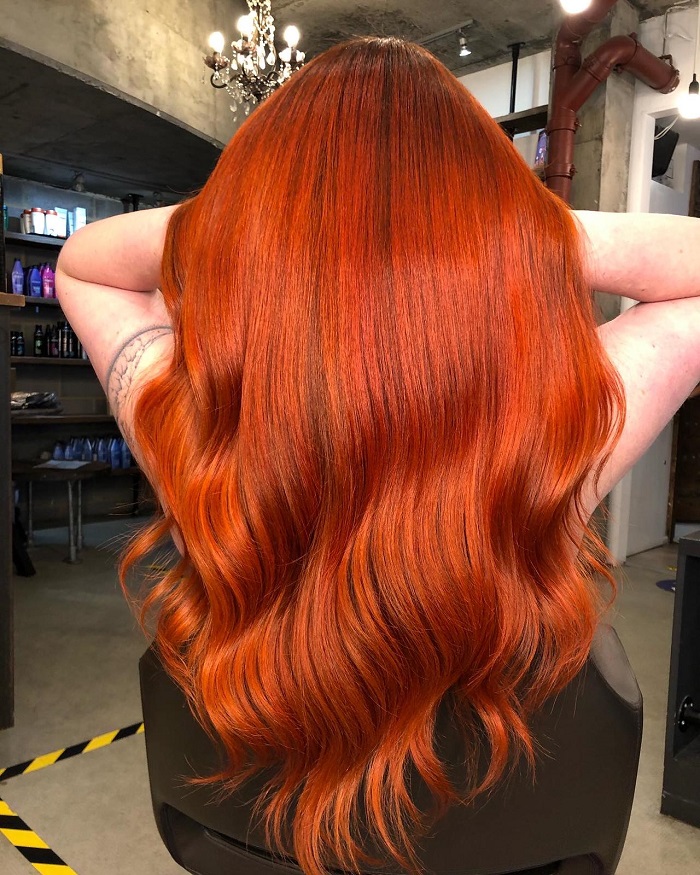 Red hair at the Live True London Vauxhall and Nine Elms Salon
5. Shiny mahogany – A full head of shiny mahogany locks is set to be in demand post-lockdown. Glossing over  the colour with slightly brighter tones on the tips or around the face will create fine baby lights which will  give off a seamless, natural blend. 
Live True London Clapham Salon | 020 7627 0169
Live True London Vauxhall and Nine Elms Salon | 020 7582 6312
Live True London Brixton Salon | 020 7924 9506