6 Spring and Summer Hair Colours 2023
It's finally time to say goodbye to winter (in theory!) and what better time than the turn of the season to try out a fresh new hair colour.
Spring and summer always bring with them brighter blondes, softer brunettes and more bold colours, and we're excited to share with you the latest iterations of these spring and summer hair colours for 2023!
Balayage kind of person? If you got your new-year-new-you hair done in January, now is the perfect time to book your touch up! Why not try one of these new trending hair colours for spring and summer 2023.
Blush
We're already seeing the popularity of both golden blonde and copper shades, so why not combine them both? We love pastel shades for spring, and this gorgeous rose gold blush shade is the perfect fresh colour. Ask your stylist for a pastel, rose gold blonde that's more warm toned.
Gemini Hair for Spring and Summer Hair
We're seeing a rise in 'gemini hair' or split hair dye, peekaboo colour or other block colour styles. Think Cruella Deville, but with any colour you like!
We love this style with both bright and bold colour combinations as well as more natural looks, so there is something out there for everyone! Try this with a warm blonde and strawberry copper colour, bold black and platinum, or vivid colours like green and blue.
To get this look, we recommend booking in a consultation with your stylist. You'll need a full head bleach for this high maintenance look, so be prepared to be back in the salon every 4-6 weeks. After care is also highly important, so be sure to check out FUL London's tips for choosing the right products.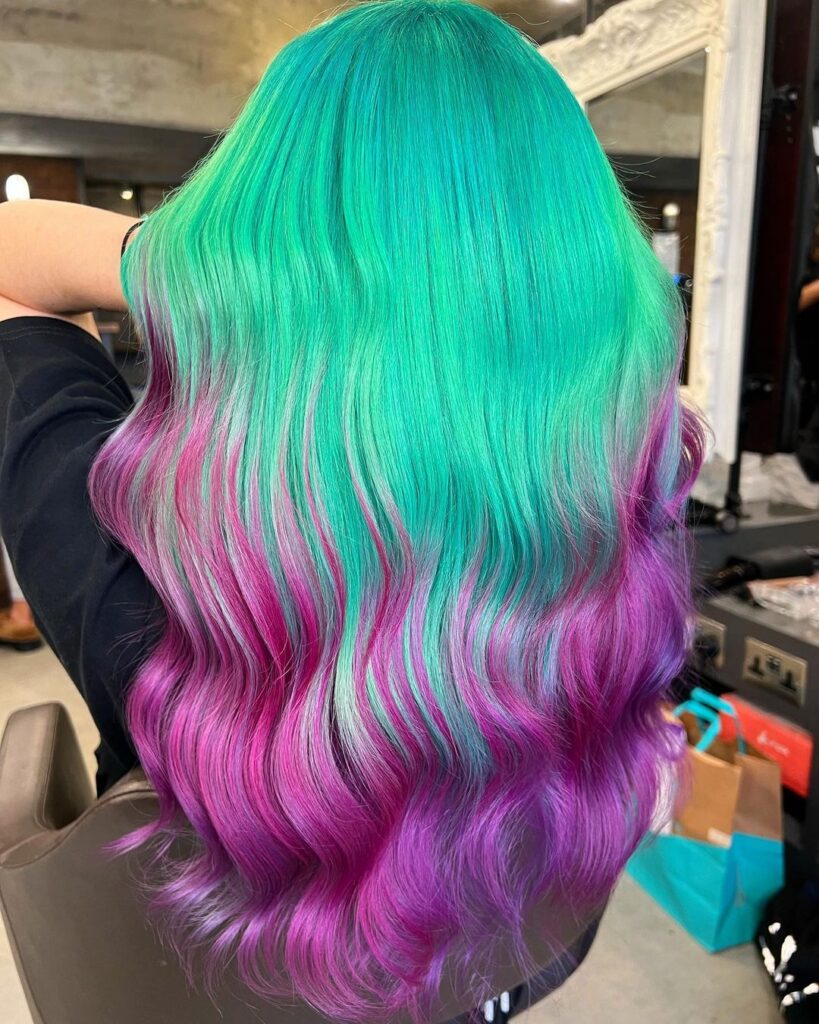 Butter Blonde
The butter balayage is a gorgeous buttery blonde shade in the same vein as the 'expensive blonde' trend of last year. Think: warm, golden and buttery tones, dimensional hair with freehand balayage, buttercream highlights and brown sugar lowlights, with an emphasis on hair health and shine.
This gorgeous trend can work on all hair types and colours, with a focus on glow. For darker brunettes, focus on warm toned and subtle highlights to add a bronzed, maple syrup drip to your natural colour. For our blonde babes, keep it golden or strawberry with warm toned blondes built for spring and summer hair colours.
To get this look, ask your stylist for a warm, golden yellow balayage with an emphasis on dimensional tones. Make sure to bring in reference pics to help them nail the exact shade. For darker tones and previously coloured hair, more than one session might be needed for the perfect lift.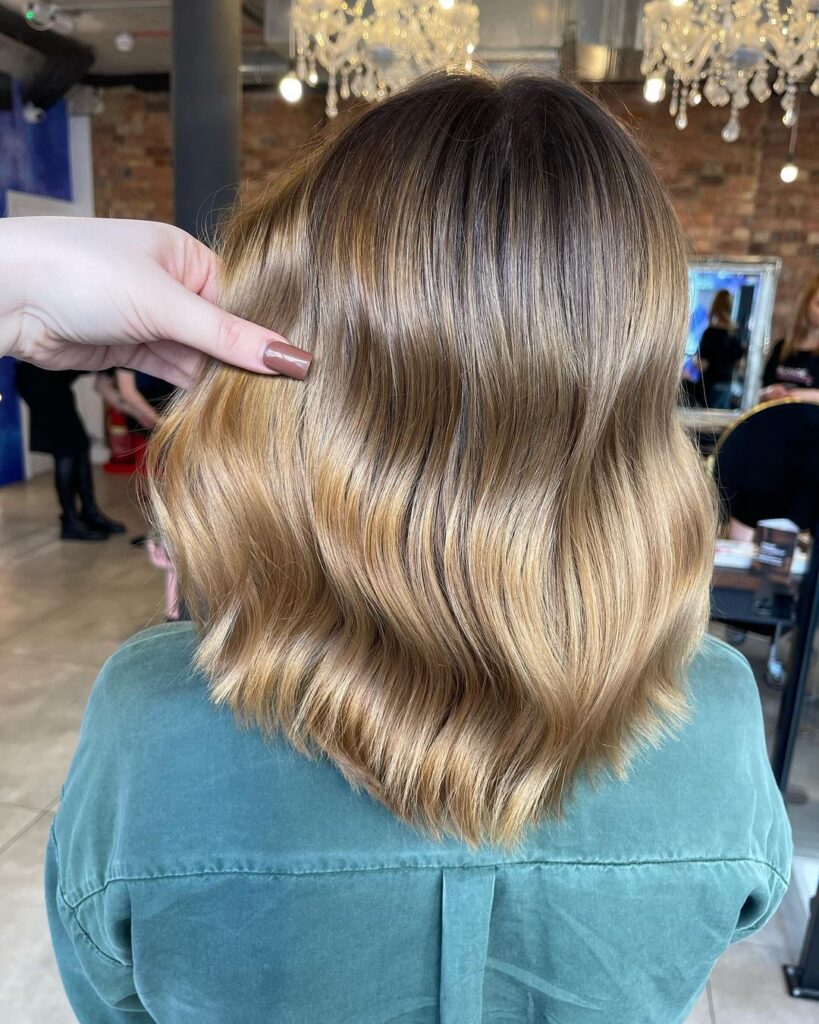 Soft Girl Brown for Spring and Summer Hair
Soft girl brown is a gorgeous natural light-to-mid-brown shade that celebrates our natural brunette/brown haired tones. This trend focuses on warmer-to-neutral brown tones, unlike the cooler mushroom brown, to give you that soft, natural look.
To get this look, as your stylist for a very natural balayage, focusing on only a few tones lighter than your root colour. As always, bring some reference pics so they can really nail the shade.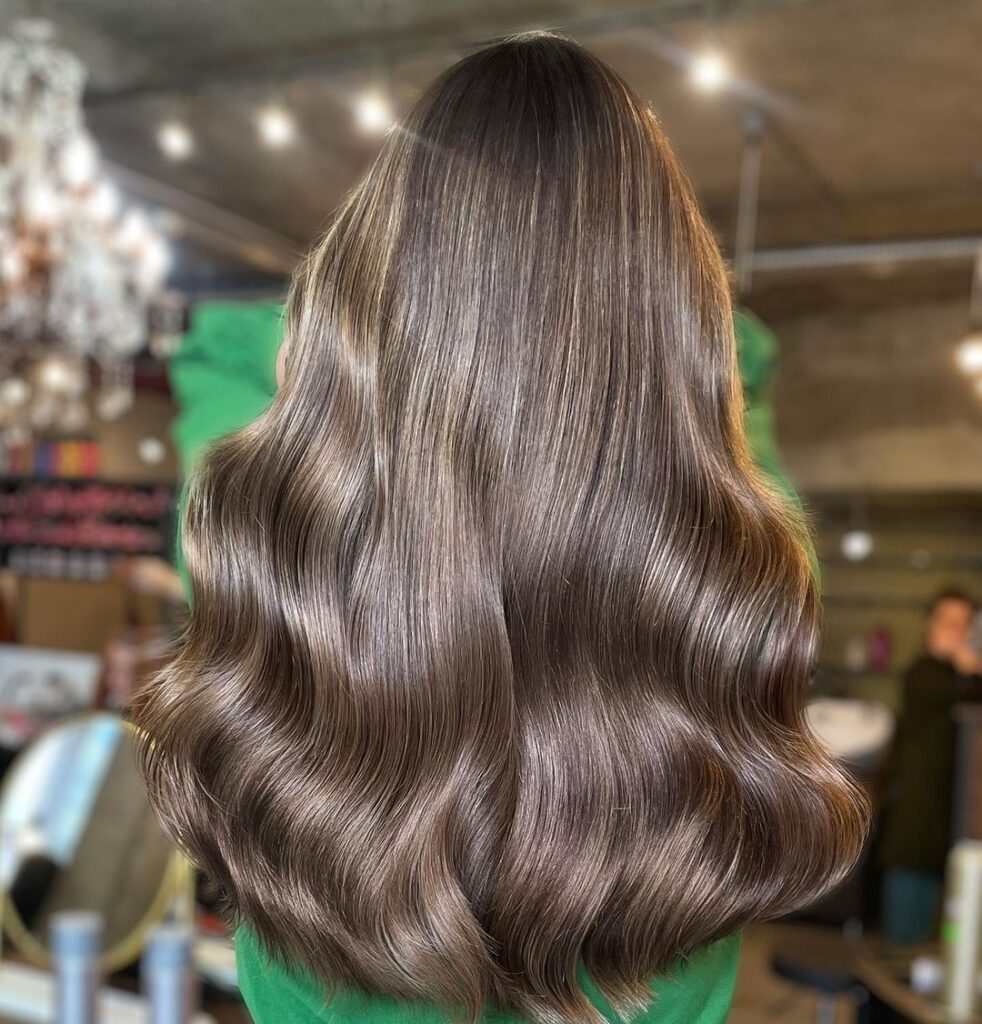 Petal Pink
Spring and summer usually means the resurgence of bright shades, and we're always here for it! Last year we saw a rise in rose gold, peach and magenta tones, and this year we're already seeing requests for petal pink hair.
This gorgeous soft pink shade is a balance between pastel and bright, with a slightly cooler tone. It looks great on anyone, although we recommend steering clear if you suffer from redness in your face or have a super pink undertone, as this can make your face look pinker. We especially love this as a balayage on curly hair!
To achieve this look, discuss with your stylist whether you would prefer a balayage, highlights or full head of colour. These are all slightly different looks and will require different maintenance – so if you're a low maintenance girly, go for the balayage! For a real wow factor, get a full head of highlights or full head colour. As always, bring reference pics for your stylist.
Pillarbox Red for Spring and Summer Hair
We're loving this twist on the autumn and winter coppers for spring and summer hair colours with a more fiery pillarbox red shade. Keeping it bold with vivid colours, this gorgeous shade works in a balayage, highlights or a full head.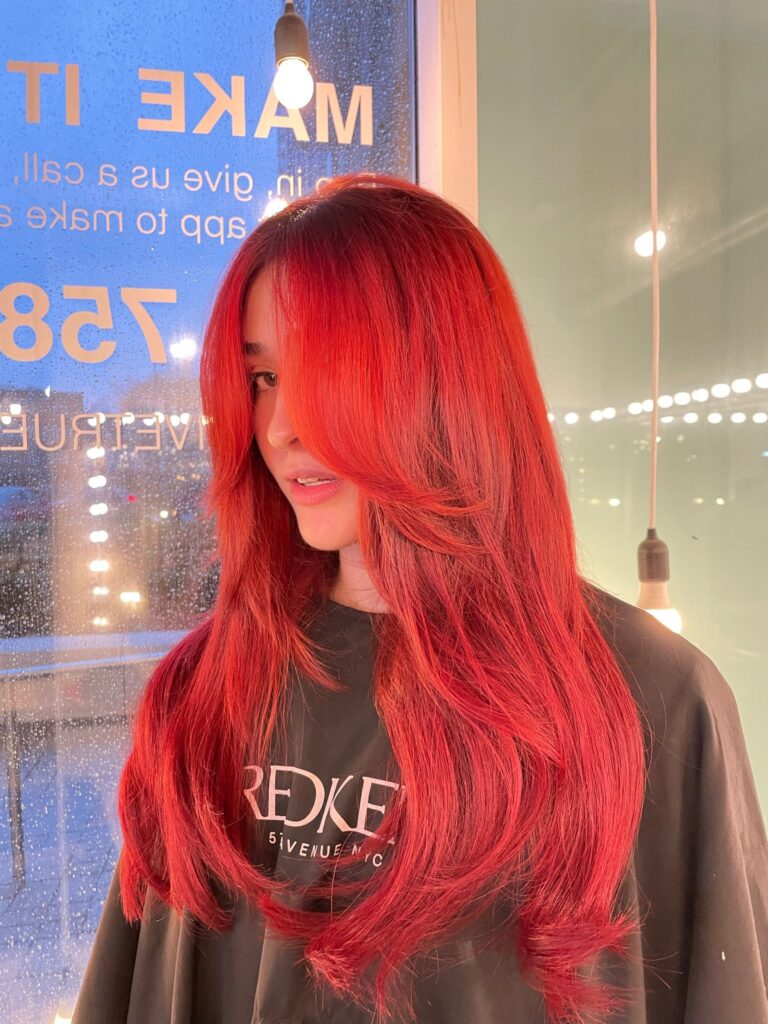 Ready to try this colour? Book your appointment today.
Book your next hair appointment now, and don't forget to add Olaplex for gorgeous healthy hair.
Live True London are an independent, award winning salon with four salons throughout London.
Live True London Soho Salon | 020 4531 4743
Live True London Clapham Salon | 020 7627 0169
Live True London Vauxhall and Nine Elms Salon | 020 7582 6312
Live True London Brixton Salon | 020 7924 9506