Barbie Movie Hair
It's no surprise that the 2023 Barbie movie has set the world abuzz with its high-octane fashion, charming storytelling, and most notably, the unforgettable hair moments. The film is a trend-setting treasure trove, offering endless inspiration for playful hair experimentation. Let's delve into some of the signature styles of the characters and explore how to recreate these looks at home.
1. Barbie's Signature Glam Waves
Barbie's iconic blonde locks have always been synonymous with glamour, but the 2023 movie elevates this to a whole new level. The hairstylists gave our heroine voluminous waves, offering a contemporary spin on her timeless charm.
How to Get the Look:
Start with a heat protectant, followed by a volumising/styling spray, like the FUL Styling Spray, on damp hair. Use a large barrel curling iron, winding sections away from your face. Once your locks have cooled, gently brush through the curls to create those soft, glamorous waves. A touch of shine serum will provide that signature Barbie gloss.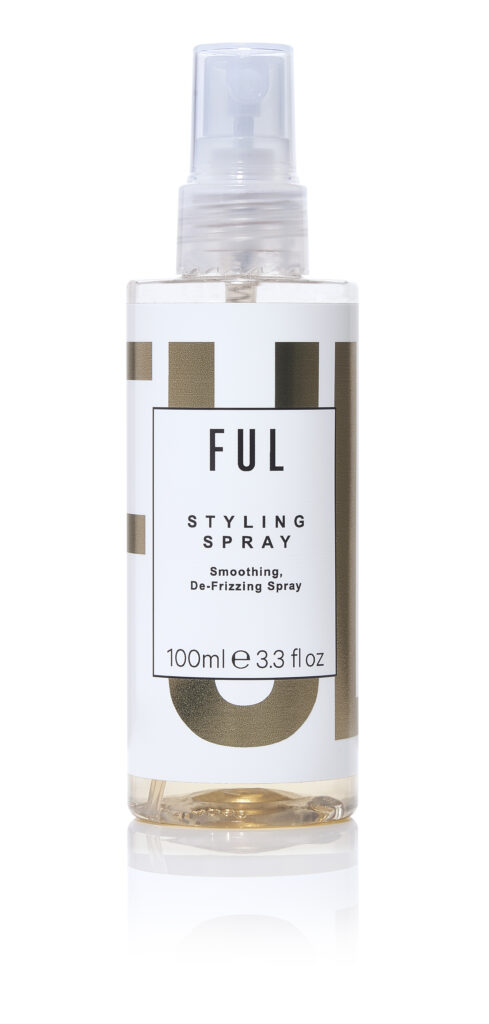 In one mesmerising sequence, Barbie transforms into a mermaid, boasting an enchanting cascade of turquoise curls. This ethereal hairstyle is perfect for those days when you want to break free from the ordinary and embrace your whimsical side.
How to Get the Look:
For a temporary splash of colour, try a hair chalk or a semi-permanent hair dye, choosing a shade that complements your skin tone. Curl your hair with a small barrel curling iron for a beachy, mermaid-inspired texture. A spritz of sea salt spray will add the final touch of oceanic allure.
When Barbie steps into her role as a galactic explorer, her hair takes on an adventurous twist with a pair of futuristic space buns, a stylish yet practical choice for her interstellar journey.
How to Get the Look:
Divide your hair into two sections and comb each into a high ponytail. Twist each ponytail until it coils onto itself, then secure it with hair ties and pins. Use a texturising/styling spray, like FUL's Styling Spray, for hold and to give your buns a slightly undone, edgy appearance.
Each of these looks from the 2023 Barbie movie offers a unique way to express yourself while staying at the forefront of hair trends. Remember, though, that the best hairstyle is one that makes you feel beautiful, confident, and utterly fabulous, just like Barbie herself. So, why not let your imagination run wild and create your own Barbie-inspired style?