Crimped Hair: Retro Style with a Modern Twist
In the world of fashion and beauty, trends are cyclical. What once was old inevitably becomes new again, and in recent years, no hair trend has exemplified this better than crimped hair. Yes, you read that right – the iconic '80s and '90s style is back, offering a blend of retro charm and modern chic.
The Resurgence of Crimped Hair
Crimped hair is a style that involves creating small, precise waves in the hair, giving it a textured, zigzag appearance. This playful, voluminous look was a mainstay of the '80s and '90s fashion scene but gradually faded out of the mainstream.
This revival is hardly surprising. This hairstyle is synonymous with volume, texture, and boldness – qualities that are highly coveted in today's hair trends. Plus, the nostalgia factor makes it even more appealing to those looking to inject a retro vibe into their modern style.
Crimping Tools and Techniques
Achieving the perfect crimped look is easier than you might think, especially with the right tools. Modern crimping irons have come a long way since their initial introduction. Today's versions offer more precise temperature controls, ceramic plates for even heat distribution, and different sizes to create various crimping effects.
Start by applying a heat protectant to your hair, then section off your hair and work through each section with the crimping iron. You can opt for all-over crimps, or experiment with crimping only certain sections for a more subtle, textured look.
Styling Crimped Hair
Once your hair is crimped, the styling possibilities are endless. You can leave it loose for a full, voluminous look, or pull it back into a high ponytail for a playful, sporty vibe. Half-up, half-down hairstyles also work brilliantly with crimped hair, adding volume and intrigue to this classic style.
Remember, it is all about expressing creativity and individuality, so don't be afraid to experiment with different looks.
Caring for Crimped Hair
While this hairstyle is undoubtedly stunning, it's important to remember that heat styling can take a toll on your hair health. Use a heat protectant before crimping, and try to give your hair regular breaks from heat styling to prevent damage.
Additionally, keep your hair hydrated and nourished with deep conditioning treatments and hair masks, like FUL's Intense Moisture Hair Mask. This will help to keep your crimped locks looking shiny and healthy.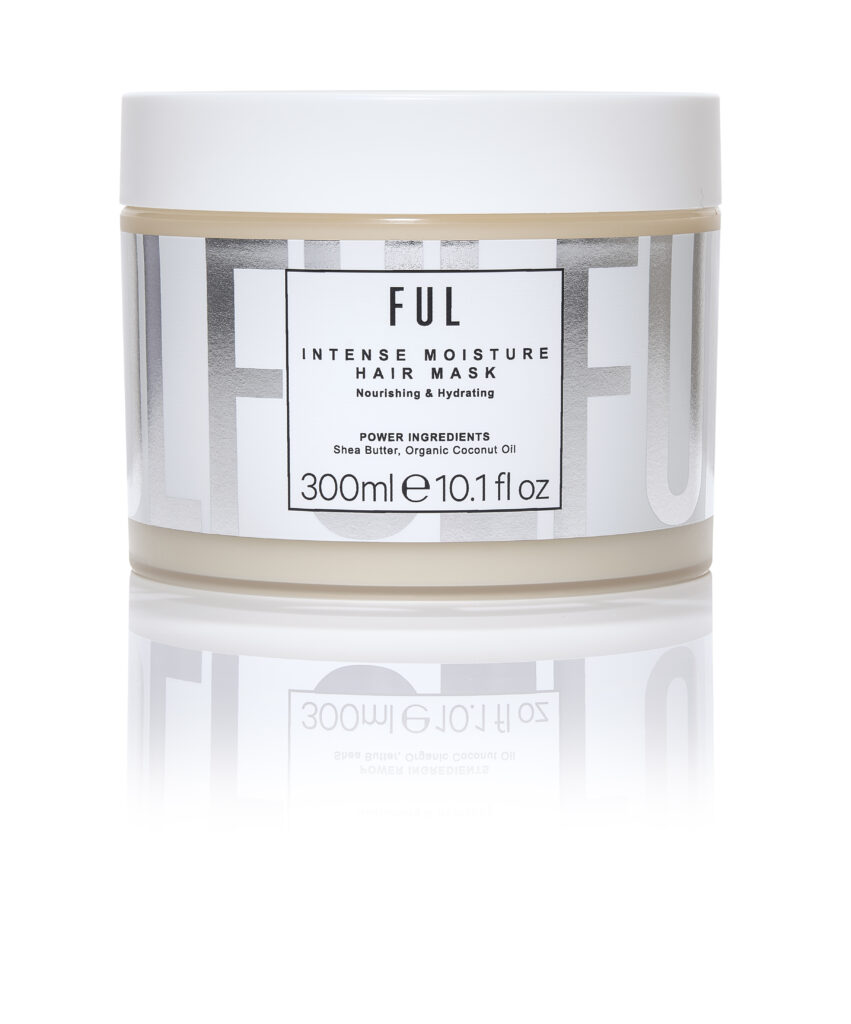 Conclusion
Crimped hair is a bold, fun style that allows you to channel retro vibes while still looking fabulously modern. It's a testament to the cyclical nature of beauty trends and the enduring appeal of big, voluminous hair. So why not take a trip down memory lane and inject some '80s and '90s spirit into your style? Crimped hair could be just the hair adventure you've been looking for.