How Can I Get Beachy Waves?
When it comes to a hairstyle that effortlessly says, "I just stepped off a sandy coastline after sipping margaritas all afternoon," nothing quite matches the allure of beachy waves. They're the epitome of chic yet casual, the perfect mix of laid-back elegance and carefree style.
But just how do you capture the magic of the sea in your strands? Fear not, beauty enthusiasts! We've gathered expert advice from Live True London's hair stylist team, insider tricks, and our favourite products to guide you through your hair transformation journey. Here's how to get your locks beach-ready, no matter the weather or hair type.
Step 1: Prep Your Hair
Perfect beach waves begin with a good base. A bit like setting the stage before the main event, you need to prep your hair before moulding those waves. Start by washing your hair with a volumising shampoo and conditioner. We're partial to Redken's All Soft Shampoo and Conditioner duo. Not only does it smell heavenly, but it gives your hair the much-needed lift and volume to mimic the airy buoyancy of beach waves.
Step 2: Mousse It Up
Once your hair is squeaky clean, it's time to apply a volumising mousse. The trick is to distribute the product evenly through damp, towel-dried hair from roots to ends. Choose a light, non-sticky product that adds the perfect amount of volume without weighing your hair down.
Step 3: Rough Dry Your Hair
The secret to creating beachy waves that stay put is to avoid creating an overly sleek base. Use your hairdryer on the lowest setting and rough dry your hair by tousling it with your fingers. The aim is not to achieve pin-straight hair, but a natural, slightly messy look.
Step 4: Time to Wave
Divide your hair into sections, wrap them around a large barrel curling tong (we adore the ghd Curve Soft Curl Tong), and hold for a few seconds. Make sure you curl the hair away from your face and alternate the direction of the curls for a more natural, beachy look. Don't strive for perfect curls; remember, we're going for "I woke up like this" vibes.
Step 5: Break Up the Waves
Once your curls have cooled down, use your fingers or a wide-toothed comb to break up the waves and add a bit of that beachy tousle. Spritz your hair with a spray, like the iconic FUL Styling Spray, for added texture and hold.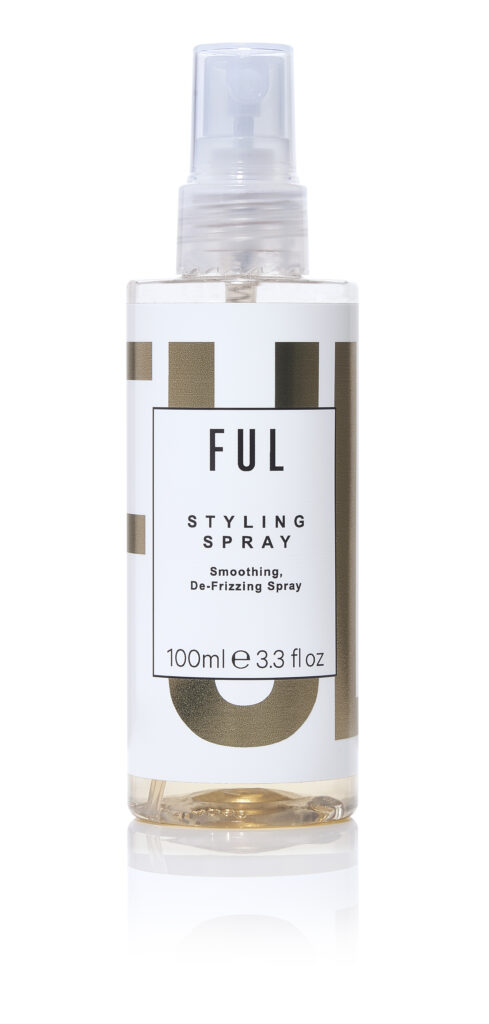 Step 6: Finish with a Shine Spray
The final touch? A mist of shine spray to give your waves a healthy, sun-kissed glow. We swear by the Moroccanoil Glimmer Shine Spray for a light, radiant finish.
Achieving beachy waves doesn't have to be a complicated task reserved for professional stylists or those with naturally wavy hair. With the right products, a bit of time, and the proper techniques, you can achieve this timeless look. So, why not bring a bit of the beach to our unpredictable British weather? Those glossy, sun-kissed waves are just a curling tong away!