Long Bob Haircut: The Ultimate Guide
There's something positively transformative about getting a haircut. The whirr of the clippers, the snip-snip of the scissors, and that sensational feeling of lighter, fresher tresses can give you an absolute mood boost. If you're pondering a hair change and seeking a look that is versatile, modern, and effortlessly chic, then it's time you met the long bob haircut, fondly known as the 'lob'.
With an ever-growing list of A-list celebrities such as Rosie Huntington-Whiteley, Sienna Miller, and Olivia Wilde making the long bob haircut their signature look, it's hard to deny the allure of this elegant hairstyle.
The Long Bob Demystified
A lob or long bob haircut is essentially a medium-length haircut that typically falls between the collarbone and the jawline. While the classic bob cuts are shorter and often end around the ear level, the lob or long bob haircut provides a bit more length, offering a myriad of styling possibilities while maintaining the sophistication of the bob silhouette.
A lob can be tailored to fit your personal style and face shape. Whether you prefer a blunt, razor-edged finish or soft, layered ends, your stylist can customise the lob to enhance your best features. It can be worn straight and sleek, waved or curled, tied up or let loose, making it one of the most versatile hairstyles around.
The Popularity of the Lob
There's no denying that the lob haircut has not just survived but thrived since its emergence in the mid-2010s, securing a firm spot on the global style stage. But why does it continue to charm hair enthusiasts, stylists, and celebrities alike, even after years of its inception? Let's delve into the elements contributing to the enduring appeal of the lob.
The lob, with its chic, sophisticated silhouette, has consistently been a go-to style for numerous Hollywood A-listers and trendsetters. This alone has played a significant part in keeping it in the public eye. From Jennifer Lawrence's tousled blonde lob to Priyanka Chopra's sleek, dark variant, the hairstyle has been sported in a variety of glamorous incarnations, repeatedly capturing our attention on red carpets and in magazines.
However, the appeal of the lob stretches far beyond the world of showbiz. Its popularity has transcended into everyday life, becoming a style staple for people of all ages and backgrounds.
One of the primary reasons for this broad appeal is the lob's remarkable versatility. It's a hairstyle that doesn't discriminate. Whether your hair is thick or thin, straight or wavy, the lob can be tailored to suit your unique hair type. It can be personalised with layers, textures, fringes, and colours to reflect individual style preferences. From a sleek, office-ready look to a messy, beach-babe vibe, the lob offers an array of options, making it a hairstyle that truly offers something for everyone.
Furthermore, the lob's allure lies in its perfect balance between fashion and function. While it is undeniably stylish, it's also practical. Its mid-length cut makes it easier to manage than longer hair, saving time on washing and styling, while still allowing for a variety of updos. This combination of ease and elegance strikes a chord with many, as it caters to both our aesthetic desires and our busy lifestyles.
In essence, the lob has proven to be much more than just a passing fad. Its enduring popularity is testament to its timeless appeal, merging classic chic with modern versatility. As it seems, the lob is here to stay, continually evolving with current trends while maintaining its essential character.
But Does it Suit Every Face Shape?
A question that's often asked when considering a new haircut is: "Will this suit my face shape?" The beauty of the long bob haircut is its universal appeal. With the right adjustments and customisation, the lob can indeed flatter any face shape, highlighting your best features.
Oval Faces: If you're blessed with an oval face, most hairstyles, including the lob, will suit you. This is because the length and width of an oval face are already in balanced proportions. A lob that falls straight and sleek or with soft waves can beautifully complement your natural symmetry.
Round Faces: For round faces, a longer lob can help elongate the face, especially when paired with long, side-swept bangs or face-framing layers. These elements can create an illusion of length and break up the roundness.
Square Faces: If you have a square face with a strong jawline, a lob with soft layers and waves can help soften these angular features. Alternatively, a lob cut at an angle can create a beautiful contrast to your face's natural lines.
Heart-Shaped Faces: For heart-shaped faces, characterised by a wider forehead and narrower chin, a lob that falls just below the collarbone can help add volume around the lower part of the face. Soft, side-swept bangs can also help balance the wider forehead.
Long Faces: Those with long or rectangular faces can benefit from a slightly shorter lob with added volume on the sides, possibly achieved with layers or waves. This helps to create an illusion of width and balance out the face's length.
In essence, the lob is a truly universal haircut that can be tailored to enhance every face shape. This further cements its status as a versatile, adaptable, and timeless hairstyle. The key is in the details: the right length, layers, and styling can create a lob that not only looks chic but also accentuates your unique beauty. Always remember to have an open discussion with your stylist about your face shape and what you want to highlight or downplay. This way, you're bound to walk out of the salon with a lob that's just perfect for you.
Tailoring Your Lob
The beauty of the long bob haircut lies not just in its effortlessly stylish appearance, but also in its adaptability. It provides a wonderful canvas for tailoring and personalising to fit your unique style, personality, and facial features. Let's explore some popular variants of the lob that you could consider, each with its distinctive charm and appeal.
Moreover, the length and layers of your lob can be adjusted to complement your face shape. For instance, a lob with longer layers can help elongate a round face, while a lob with soft, side-swept bangs can help balance a square face. An experienced stylist can guide you to a version of the lob that will accentuate your best features, ensuring your haircut is not just stylish but also flattering.
Essentially, the lob is like a chameleon, able to change and adapt according to your preferences. Whether you prefer the classic elegance of the blunt lob or the edgy charm of the asymmetrical lob, the adaptability of this hairstyle ensures that you can truly make it your own. And as your personal style evolves, your lob can evolve with you, demonstrating its true timeless versatility.
Styling Your Lob
Styling a lob is quite straightforward and versatile.
Straight and Sleek: If you've got naturally straight hair or a trusty pair of straighteners, a sleek lob can be a sophisticated choice. Think pin-straight, shiny locks that look as chic at the office as they do at a soirée.
Beachy Waves: For a more relaxed, laid-back vibe, beachy waves are the way to go. Achieve this look with a curling wand or straighteners, wrapping sections of hair around the heated tool and leaving the ends straight for a natural, beachy finish.
Updos: One of the benefits of the lob's extra length is the possibility of updos. From low ponies to messy buns, the lob is long enough to be swept up, offering you a break from loose hair on warmer days or when you're seeking a more polished appearance.
Caring for Your Lob
Like any haircut, the lob needs proper care to maintain its shape and health. Regular trims (every six to eight weeks) can keep your lob looking sharp and prevent split ends. Also, consider investing in high-quality hair products tailored to your hair type. A good heat protectant is essential if you're regularly using heat-styling tools, and a nourishing hair mask, like FUL's Intense Moisture Hair Mask can help keep your locks hydrated and shiny.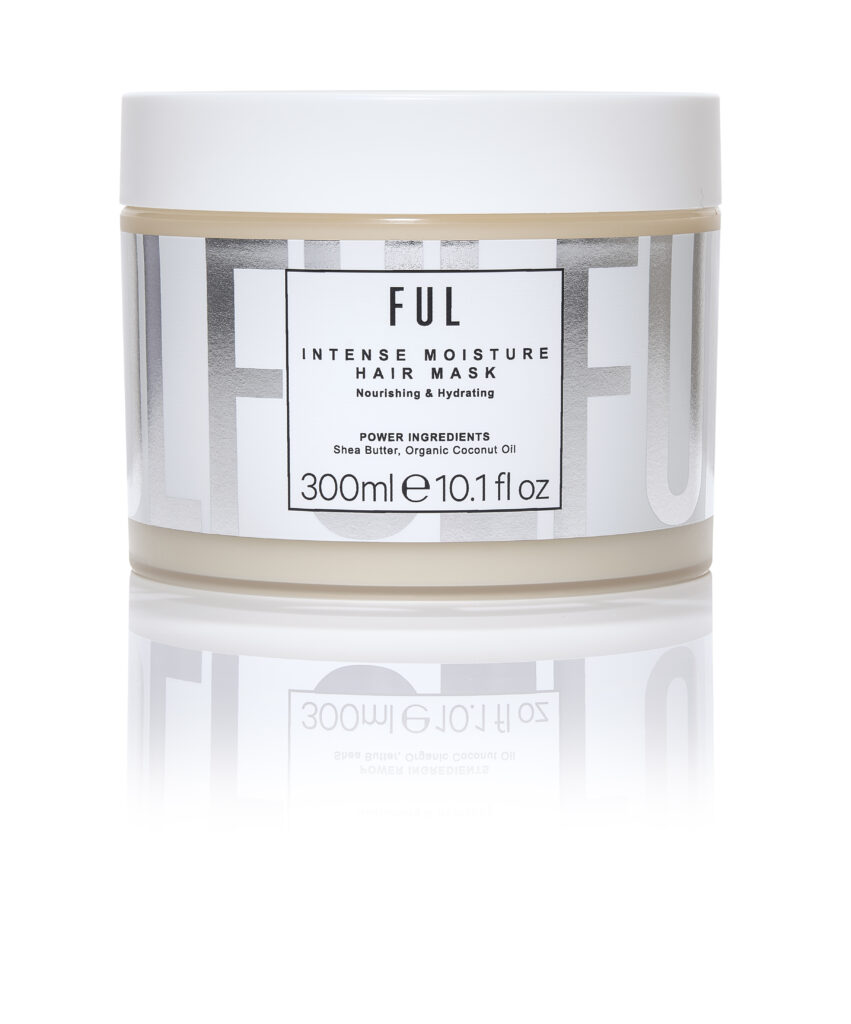 In Conclusion
Whether you're a hair chameleon on the hunt for your next style or someone looking to make a stylish yet safe departure from long locks, the long bob, or lob, could be the perfect choice. Its versatility, adaptability, and chic appeal have secured its place in the pantheon of timeless hairstyles. And who knows? The lob may just be the fresh start you're looking for.
Remember, as with any hairstyle, the most important thing is that you feel confident and fabulous. The right haircut can not only transform your look but also give your confidence a significant boost. After all, it's not just about looking great – it's about feeling great, too.