Although summer is the season of honey, caramel and golden tones, this isn't for everyone. If you're not feeling a golden blonde or you want to stay closer to your natural shade and tone, mushroom brown could be the colour for you!
Mushroom brown hair is a light, earthy, cool toned brown that is super easy to wear and a gorgeous natural shade. It's named for the neutral-cool brown of a portobello mushroom and we're obsessed with it.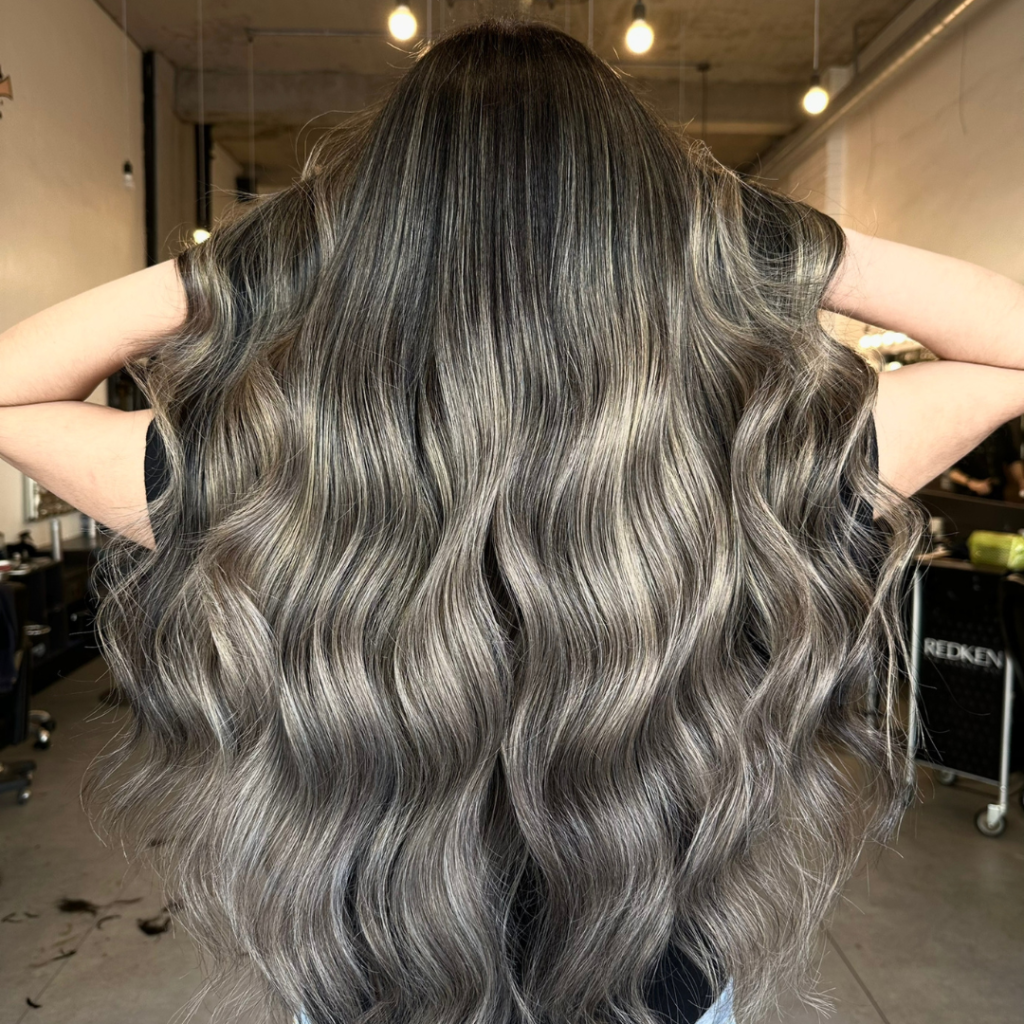 Who does it look best on?
This colour works best if your natural hair is close to it – especially if it's cool toned. This is a trend for our super light skinned ladies, especially those with neutral or pink undertones, although it can look absolutely stunning on darker complexions too – just be sure not to go too light to avoid looking too high contrast or washed out. This can also be a great colour on olive complexions.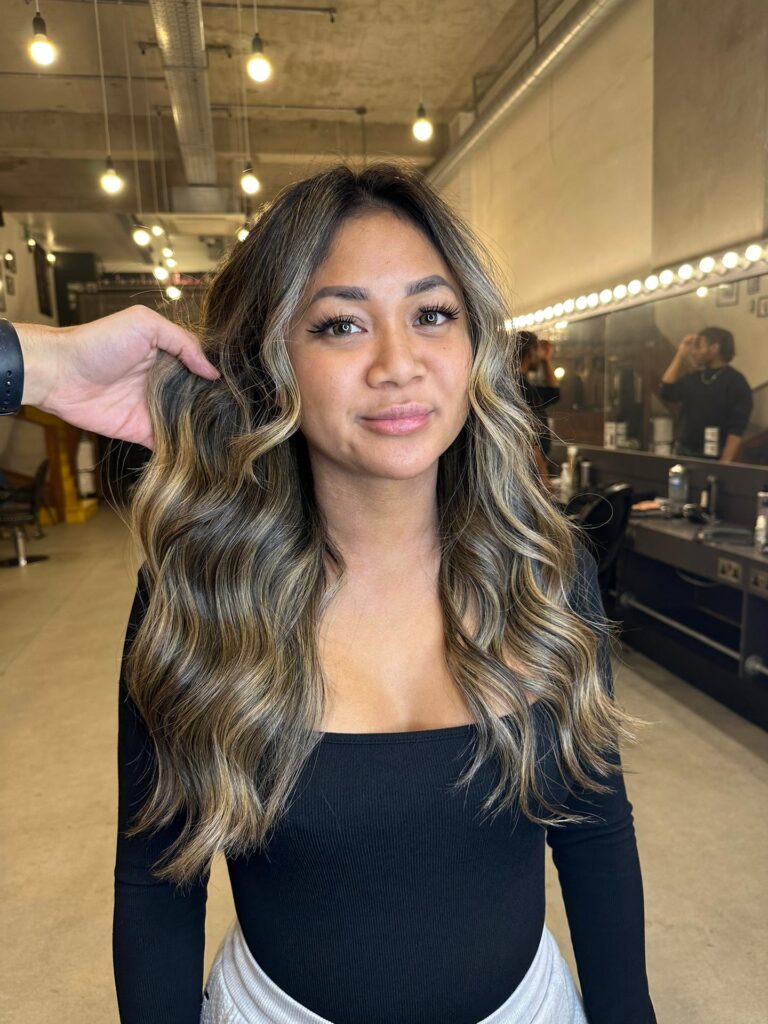 How to achieve mushroom brown hair
This colour looks great as an ashy balayage as it emphasizes the natural shade with a more natural colouring technique. This can also be combined with lowlights and highlights to provide movement, blending in rich brown tones to create a multi-dimensional effect.
We wouldn't advise doing an all over tint, especially if you have previously dyed hair, as this can make your hair look flat. Instead opt for at least babylights or a half head balayage to provide some blend to the hair, even if this effect is subtle and soft.
As always, we recommend booking in with one of our expert stylists at Live True London to help you achieve the perfect tone for you!
How to maintain mushroom brown hair
Because it's an ashy toned look, this colour can be more difficult to maintain than your usual highlights or balayage. Although it's natural and will grow out quite gracefully (depending on your base colour), it's important to stay on track with your toner top ups to eliminate any brassy tones that might come through as it washes out. We recommend popping back in for a toner every 4-6 weeks.
Ready to change your look? Book your next hair colour now, and don't forget to add Olaplex and FUL London's hair mask for gorgeous healthy hair.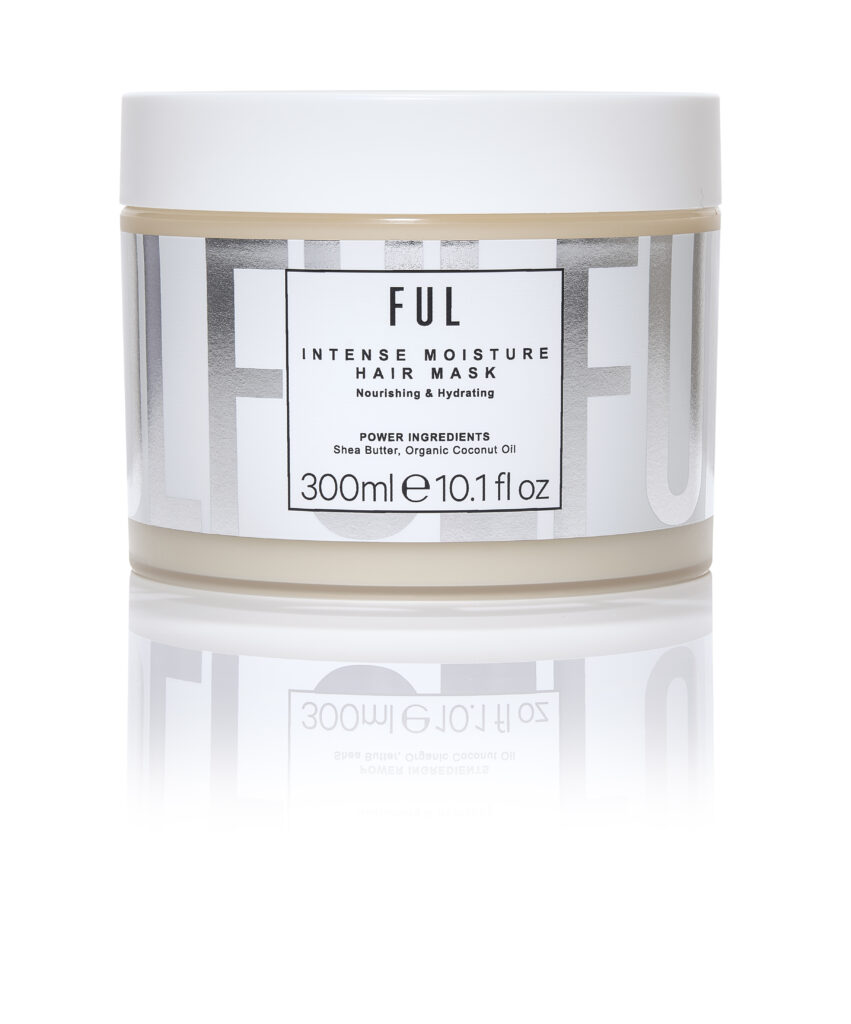 Live True London are an independent, award winning salon with four salons throughout London.
Live True London Soho Salon | 020 4531 4743
Live True London Clapham Salon | 020 7627 0169
Live True London Vauxhall and Nine Elms Salon | 020 7582 6312
Live True London Brixton Salon | 020 7924 9506