Trending Balayage
Trending Balayage has been around for a while, but it's a technique that's crept back and is now hot on the lips of everyone in the hair industry. Our clients are opting for this dreamy hair trend to add natural looking colour to their hair.
WHAT IS IT
Balayage is a French word meaning to sweep or to paint. It is a free hand highlighting technique that is applied in such a way that it creates a graduated, soft natural look.
It allows for sun-kissed natural looking hair colour with less noticeable regrowth lines. Colour without the hassle!
Hair is sectioned, followed by a colourist applying the colour by free hand onto the surface of the hair. The colour is applied more generously from the middle lengths to the ends, preventing a harsh looking streak of colour. Processing time between 30-40 minutes is then followed by a wash and a colour glaze application to get that golden-hue you have been lusting after!

WHY WE LOVE BALAYAGE
Natural looking. Highlighting with foils creates a line-up of perfectly placed streaks, whereas balayage allows you to achieve a soft colour that isn't saturated from root to tip. Get those beachy tones you have been dreaming of!
Low maintenance. It is all about sun-kissed, grown out and slightly unkept. It is a low-maintenance look that grows out gracefully.
Bespoke colour. Your stylist can choose and mix a colour suited to your skin tone and perfectly place that colour so that it frames your face and brightens your features.
It works on both light and dark hair. No matter how light or dark your locks are, it adds your desired colour whether it's natural or strong – it's all dependent on the application technique.
Works for all hair lengths. You can balayage a short pixie crop, but for best results, balayage on thicker hair that sits below the shoulders.
Not just for blondes. You don't just have to go for blonde-hued balayage. You can opt for bold copper tones or dreamy pastel pink multi-tonal hues with this popular technique.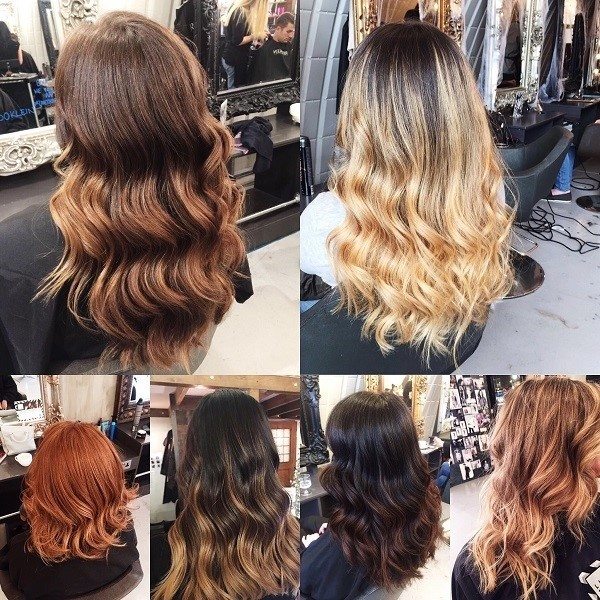 Balayage by stylists at LIVE TRUE LONDON salons
Book an appointment with a stylist and get your glossy balayage for Spring/Summer 17.