5 Haircare Secrets to Prevent Damaged Hair
Evidence of damaged hair can often be seen in dull, dry and lifeless locks. Before your hair gets to that point, why not give it the TLC that it needs instead?  Prevention is the best cure after all, so it's time to adopt healthy haircare habits.
Here, you'll find our 5 haircare secrets to prevent damaged hair: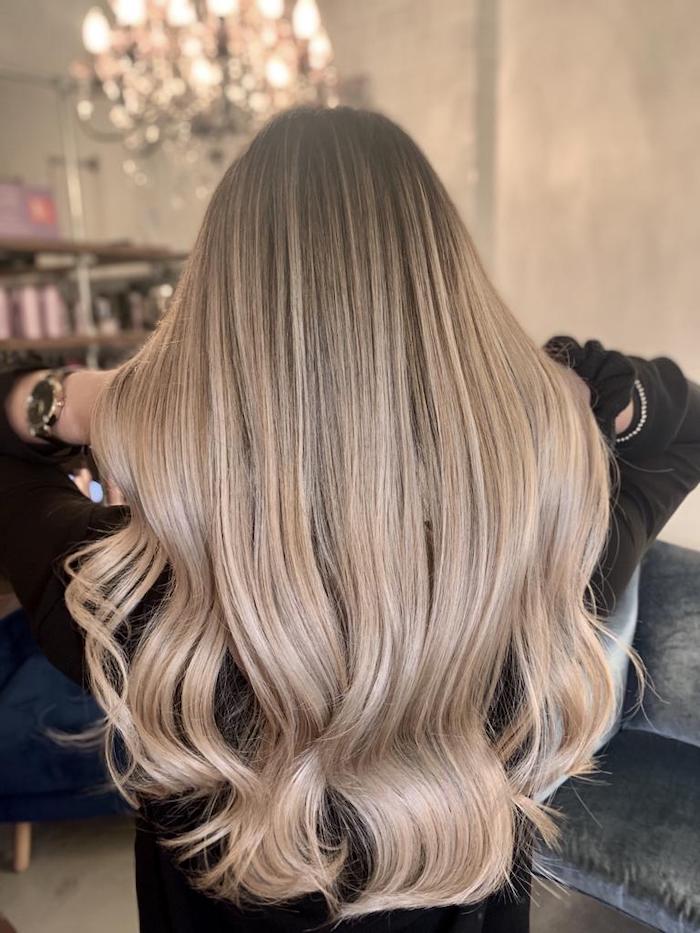 Cream balayage by Stefano at the Live True London Brixton Salon
1.Use a conditioning mask and hair treatment weekly– to revive dry hair, use a conditioning mask on a weekly basis. FUL's Intense Moisture Hair Mask is a good product as it can help soften dry hair. When applying the mask, leave it on long enough (as guided) so that it has time to penetrate your hair and always apply from the mid-lengths down.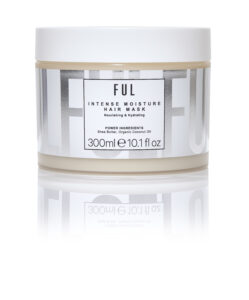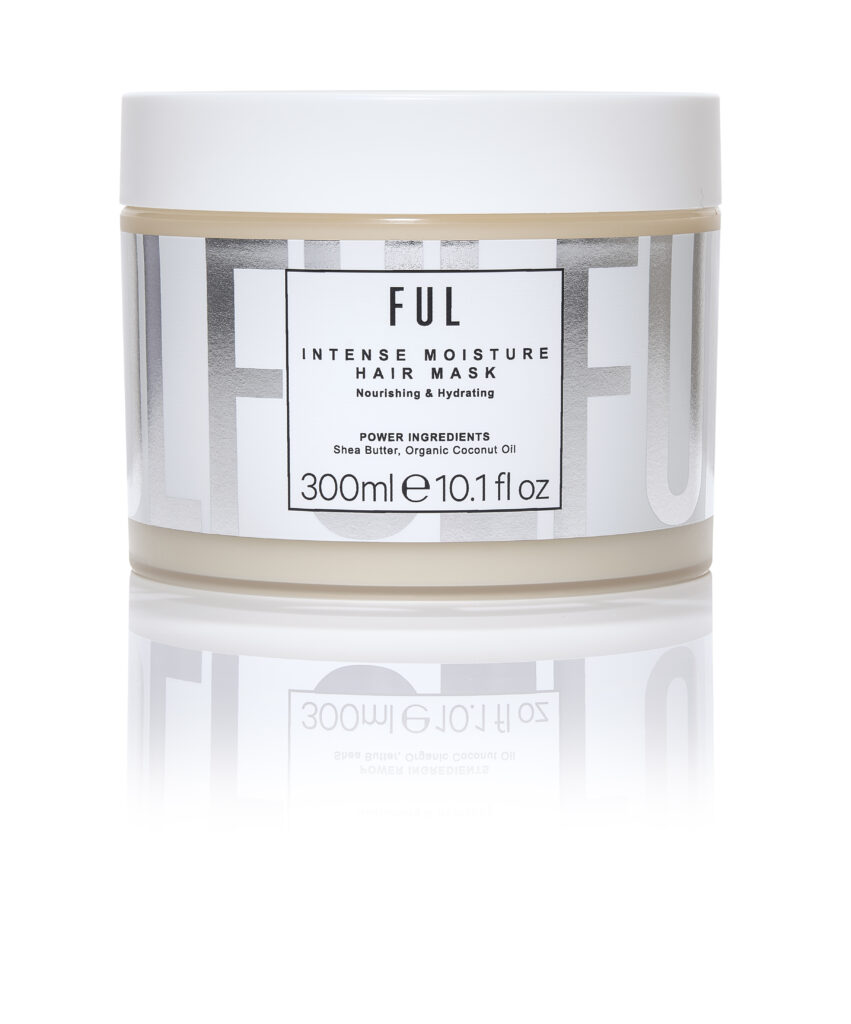 Have you tried Olaplex yet? Olaplex is a revolutionary hair treatment system which rebuilds the hair's broken bonds resulting in beautiful stronger hair. Whilst Olaplex 1 and 2 can only be done in salon, try  weekly applications of Olaplex 3 treatment at home to help prevent damaged hair. To read more about Olaplex and our in salon Olaplex services click here.
2.Protect your hair from heat damage– applying heat to your hair is inevitable if you want to try out different styles. Redken's Iron Shape Heat Protector can help prevent damage from heat which can also be followed up with a leave-in conditioner such as Redken's 25 Benefits Spray.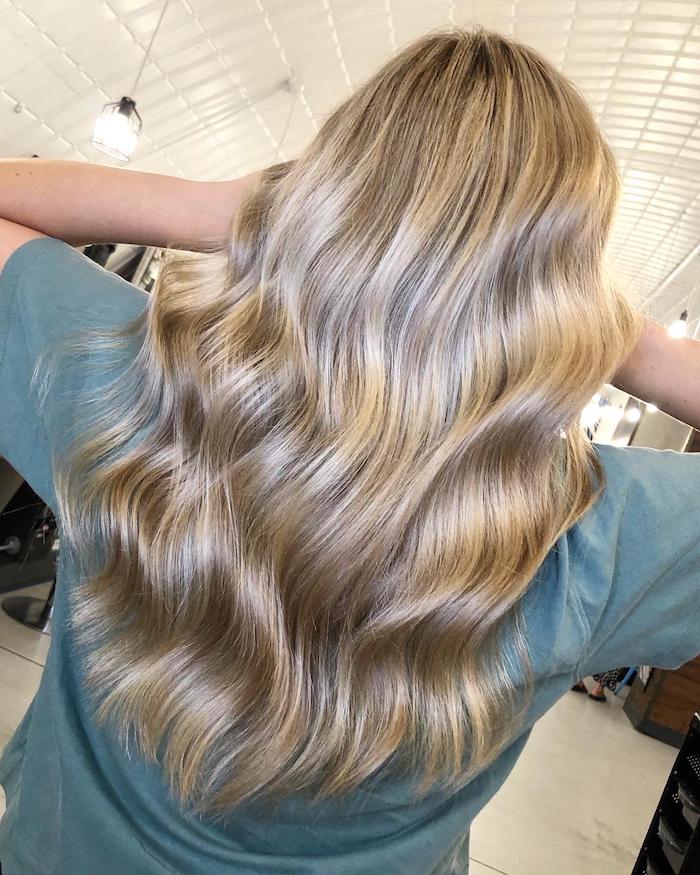 Golden balayage by Ludovic at the Live True London Clapham Salon
3.Use oil on your hair before swimming– if your hair is damaged, make sure you put coconut oil in the ends before getting into chlorine water otherwise it could end up seriously drying out your hair. Alternatively, apply leave-in conditioner before going for a swim.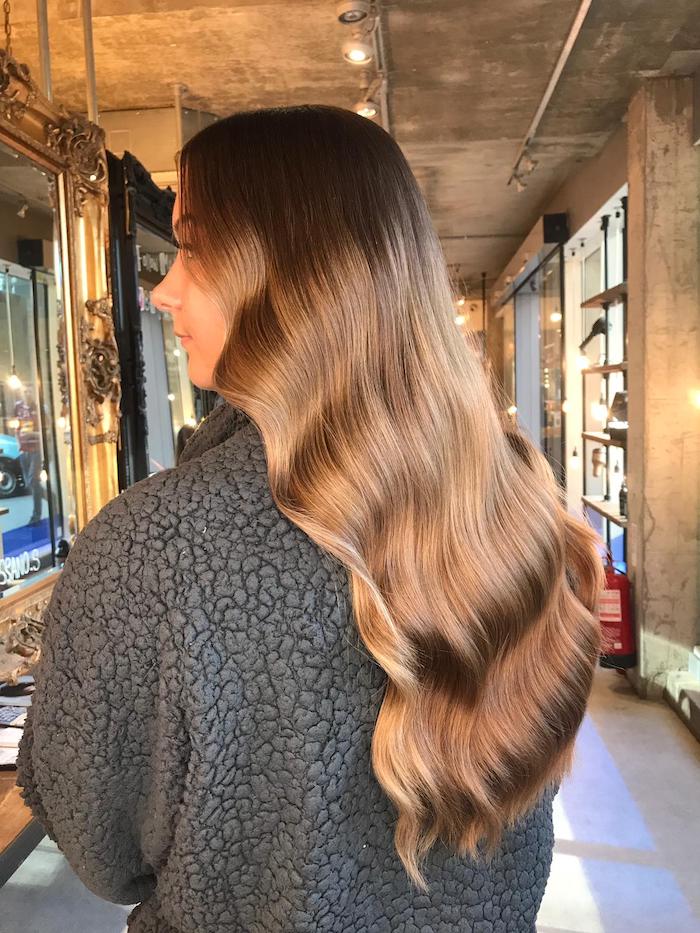 Hair by Irene at the Live True London Vauxhall and Nine Elms Salon
4.Avoid over washing– although having clean hair is great, be careful not to over wash it. Washing it every day can make your hair dry and make it lose its shine. Instead, try washing it every 2-3 days. That way your hair can produce its natural oils that are beneficial to your hair's health.
Blonde balayage by Yeison at the Live True London Vauxhall and Nine Elms Salon
5.Protect you hair from the sun– too much fun in the sun can damage the outside layer of the hair strand and result in discoloration, split end and thinning hair. Use leave-in conditioners that have UV protection to shield your hair.
To book a free consultation to speak to one of our hair experts or to book your appointment click here or call one of our three London salons:
Live True London Clapham Salon | 020 7627 0169
Live True London Vauxhall and Nine Elms Salon | 020 7582 6312
Live True London Brixton Salon | 020 7924 9506