Right now, your fingertips are all about being trendy. 2017 nail trends and manicures include bold geometric shapes, metallic nails and accents, neutral shades and embellished cuticles.
2017 NAIL TRENDS: GEOMETRIC SHAPES
People are moving away from intricate nail art and to more simplistic and chic geometric shaped designs for their manicures. Circles, squares, triangles and fine lines. This 2017 nail trend is all about playfully adding pops of colour to your nail, on a nude or colourfully coated base – your choice! The bolder and brighter, the better!
Experiment with angles, delicate dots, half-moons, tiny triangles and more! Book to have a Live True London Vauxhall Beauty nail technicians design you next nail statement.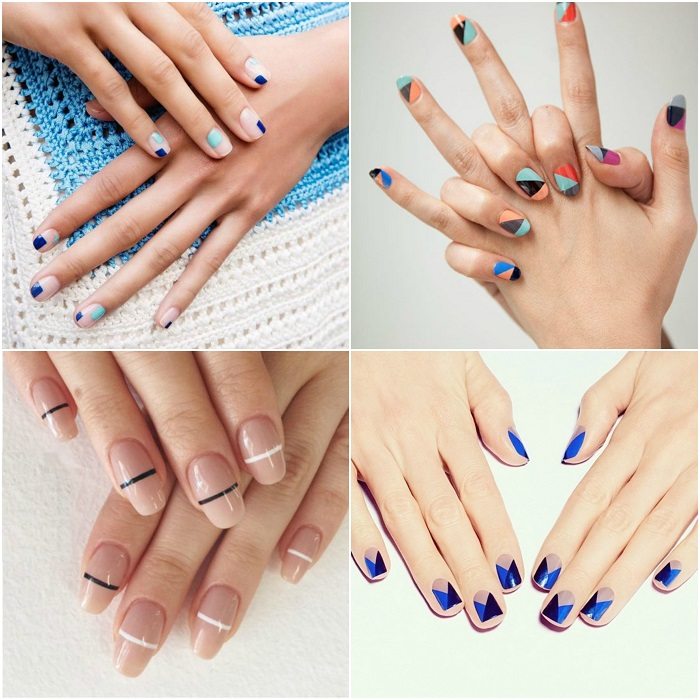 "I love getting creative and creating intricate nail art designs. From simple lines to colour blocking and geometric shapes, there is an on-trend look for anyone wanting to experiment with nail art."
– Edyta, Nail Technician at Live True London Vauxhall
2017 NAIL TRENDS: MIRROR NAILS
One of the biggest must have 2017 nail trends is mirror nails. Also known as chrome nails or glass nails, this trend is all about shiny, reflective and metallic nails! This look is achieved by mainly using powder, metallic nail wraps or a chrome nail polish.
Chrome nails are one step up from a normal gel nail and are the ultimate statement on a night out!
A double layer of black gel polish is applied to the nails and cured under a UV light to dry instantly between each coat. A clear gel top coat is then applied and cured again to finish off the gel look.
A nail technician then applies loose chrome powder onto each nail using an eyeshadow brush and begins to buff each nail with pressure until the desired metallic look starts to appear.
The excess loose powder is then brushed away and a clear top coat is applied to secure the powder and that foil shine! The nails are then cured again and your metallic look is complete.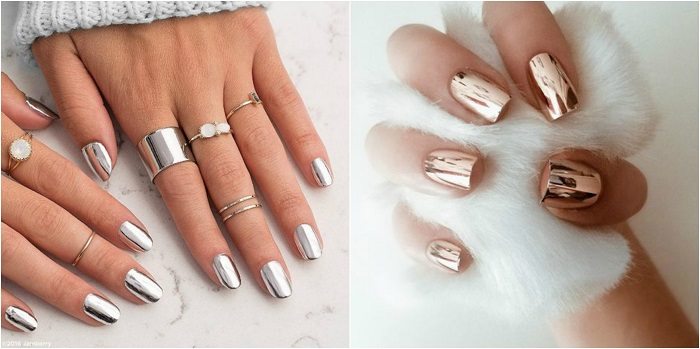 2017 NAIL TRENDS: UPGRADED FRENCH MANICURE
Give the classic French manicure an upgrade, by adding colour to the tip of the nail instead.
Experiment with this 2017 nail trend, the next time you are in the salon for a manicure, with multi-colour tips, a single colour or angled tips!
For multi-coloured tips, the base of the nail is better suited to a nude or clear polish! For singular coloured and angled tips, including metallic shades, experiment with a bold contracting shade to make more of a statement!
This look is best suited to nails that are kept short, to maximise the impact of this trend.

2017 NAIL TRENDS: NEUTRAL NAILS
It's all about the classic nude manicure. This 2017 nail trend is all about back to basic with a simple feminine nude or blush pink nail colour manicure. An almond shaped nail provides the perfect shape to show off this look and it also provides the perfect base for graphic art, metallic strips or glitter accents.
Negative space is a major nail trend that is getting a lot of focus. It is all about a manicure with a peek a boo element. A nude nail provides the ultimate feminine background to design your nail art and emphasise nail accents to complete this trend.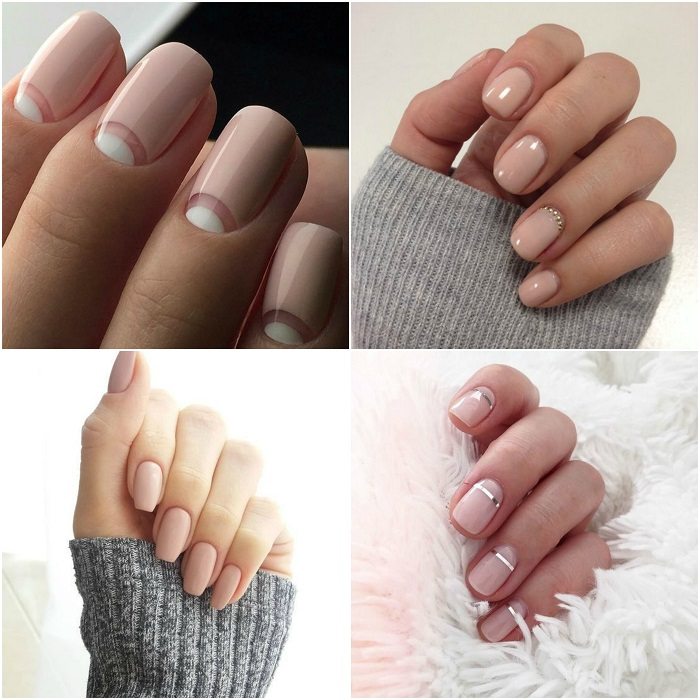 "There is something so simple and elegant about a nude nail. We love encouraging our clients to add small embellishment to this classic look to add a modern twist."
– Hajnalka, Nail Technician at Live True London Vauxhall
2017 NAIL TRENDS: EMBELLISHED CUTICLES
Cuticles seem to be getting a lot more attention as a 2017 nail trend. The focus is all about the bottom of the nail as opposed to the top! This should be a simplistic and minimalistic look all about the colour or the design being the accent on the nail.
Add glitter on the edge of your cuticles at your next manicure to add subtle sparkle to your nails or glitterise a soft pink nail starting at the cuticle fading out to the tops of the nails. If glitter isn't a nail look you love, we suggest playing with graphic and geometric shapes at the base of the nail including reverse French tips, geometric shapes and jewels.
It is always important to take care of your cuticles to ensure healthy and strong nails, but more so now than ever with the popular trend!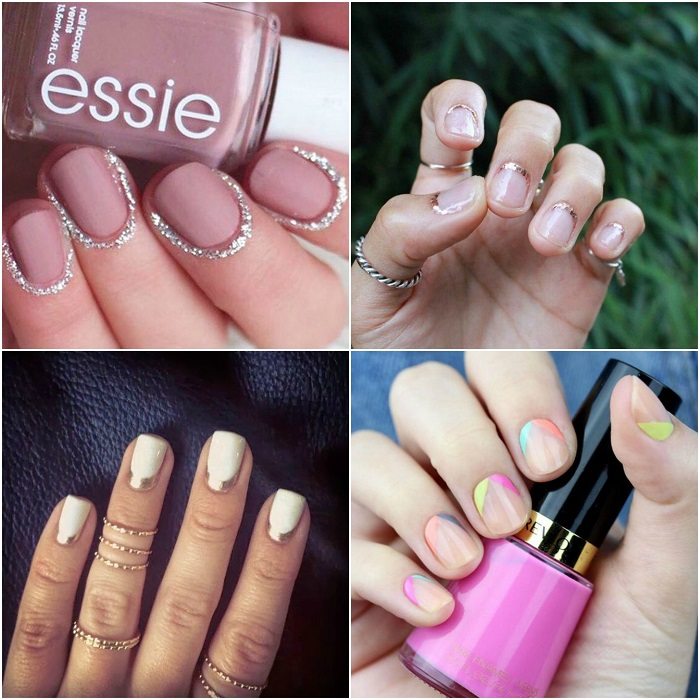 Book a nail service appointment with one of our talented nail technicians at Live True London Vauxhall hair and beauty salon and sit back while we create your next ultimate on-trend manicure.