More men are starting to experiment with their hair colour. It is a great way to subtly update your look or play with vivid hair colours. From bold full head colours and brightly dyed tips, to the more natural highlights and balayage, there is a men's hair colour technique for every man to add volume, texture and variety to one's hair.
MEN'S HAIR COLOUR TREND: HIGHLIGHTS
Highlights allow you to add texture and depth to your hair without dramatically changing its colour. It is a subtle colour change as opposed to the more recent bolder looks we see on the streets and in fashion magazines.
If you are after a more natural colour, highlights will compliment your natural hair colour by delicately contrasting against it. When done correctly and professionally they draw attention to your overall look and add movement and volume – great for guys who struggle to style their thin and lifeless locks.
Your hair colourist will place the colour on the hair starting from the hairline and work their way back. It is important to note that less is more, and this colour technique is about subtly emphasising the layers and texture of your hair.
Highlights work well on hair that is dark, from brown to dark blonde. If you are a dark brown it is best to go for light brown highlights, a natural transition.  If your hair is lighter, cool platinum highlights will add variety to your hair.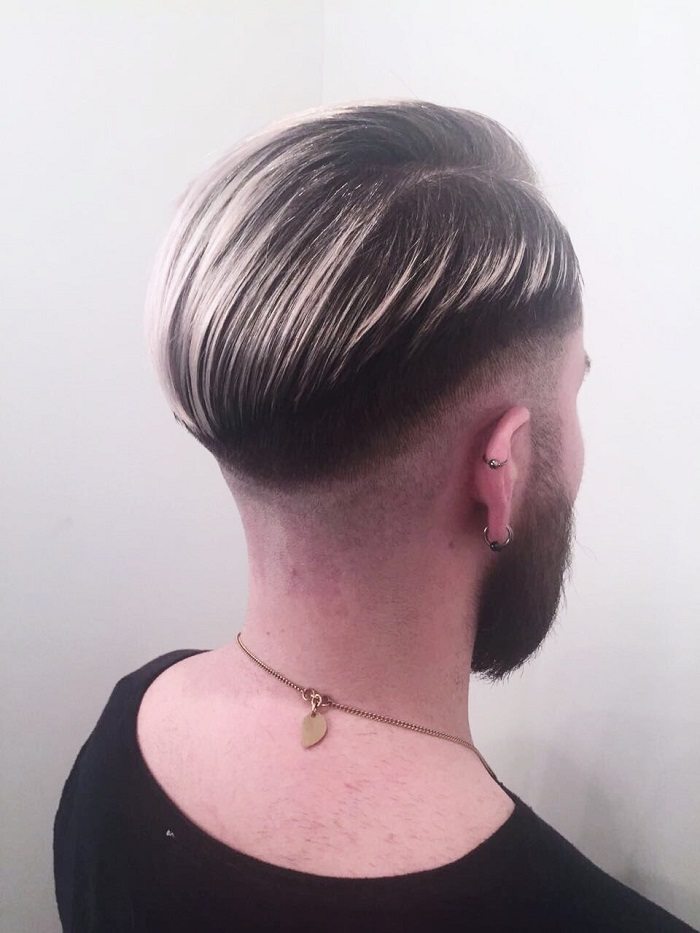 Men's hair colour and faded sides by Paco at Live True London hair salon Vauxhall
MEN'S HAIR COLOUR TREND: BALAYAGE
Like highlights, balayage is a natural colour addition to your hair where the colour is 'painted' onto the hair. It provides more of a natural look, as the colour is applied by free hand by your hair colourist, whereas highlights are more strategically placed.
Many love this popular hair colour trend, as it provides a natural, sun-kissed beach look, adding depth and warmth to your hair. It is a low maintenance look, that grows out naturally with less noticeable regrowth lines, meaning less trips back to the salon to update this look.
Your hair colourist can create a bespoke colour to be applied, so you can go for a lighter or bolder shade. It is a colour technique that works on lighter and darker locks, as the colour isn't saturated from root to tip.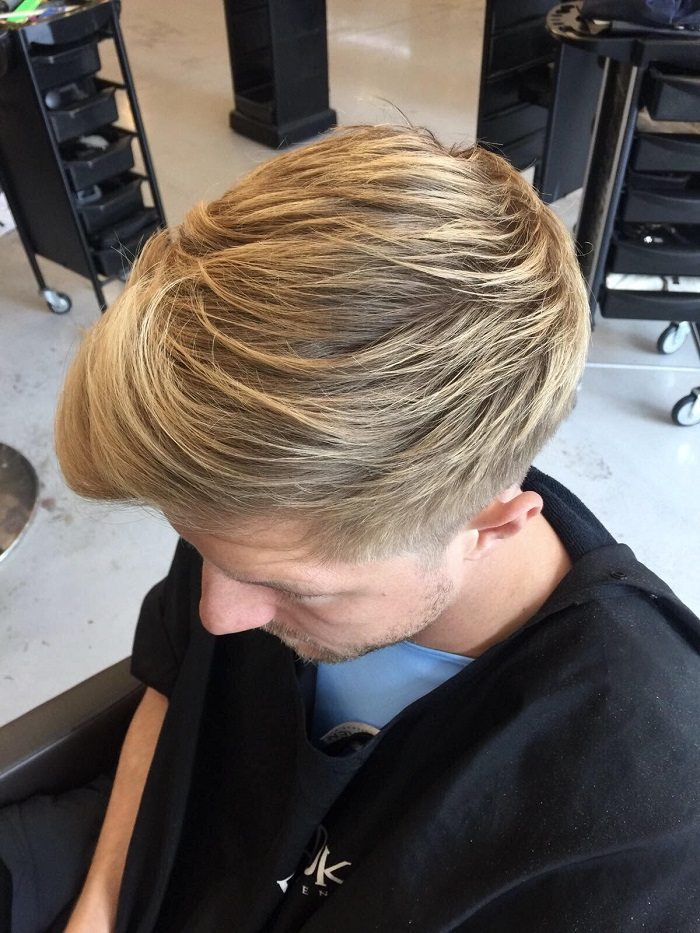 Men's balayage hair colour by Orlando at Live True London Clapham hair salon
MEN'S HAIR COLOUR TREND: FULL HEAD FASHION COLOUR
Want to make a bold and striking statement with your hair colour? Men are experimenting with colour and are having full head fashion colour applied.
From platinum blonde and silver/grey hair to a full head of oceanic blue, men are embracing the latest hair colour trends to make a fashion statement.
Sit down with a Live True colourist to discuss what colour is best suited to you and how the colouring process will work.
Remember to have Olaplex added to your colour service. This will improve the integrity of the hair while it goes through the bleaching and colouring process to achieve your desired look. Go to new heights and back with your hair colour, while improving its strength, shine and overall health!
Read up on our hair care tips for men for maintaining healthy hair.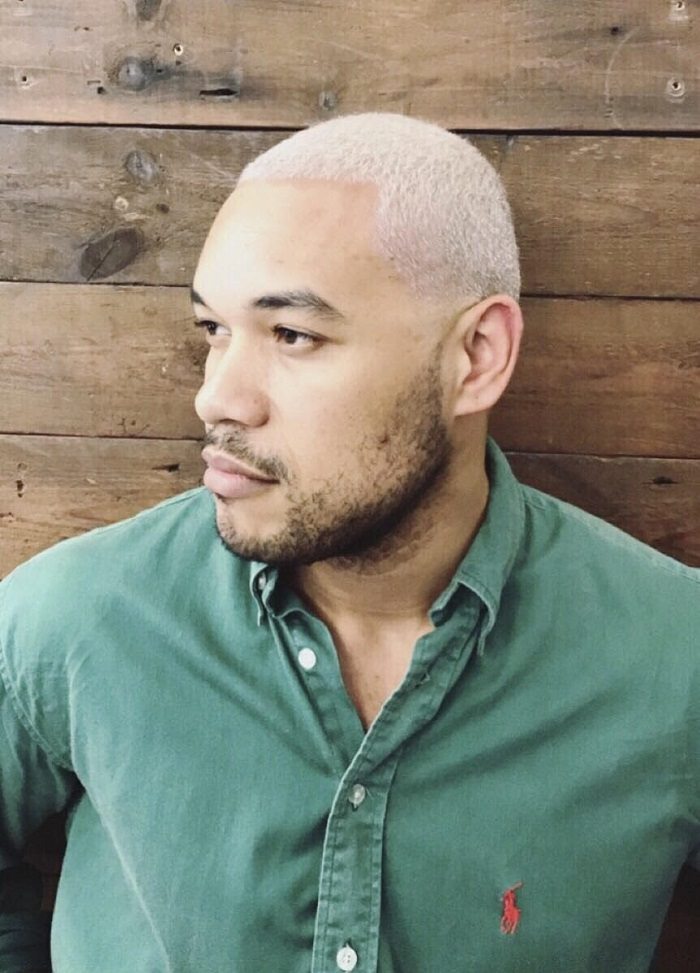 Men's platinum blonde bleached hair by Yonny at Live True London hair salon Clapham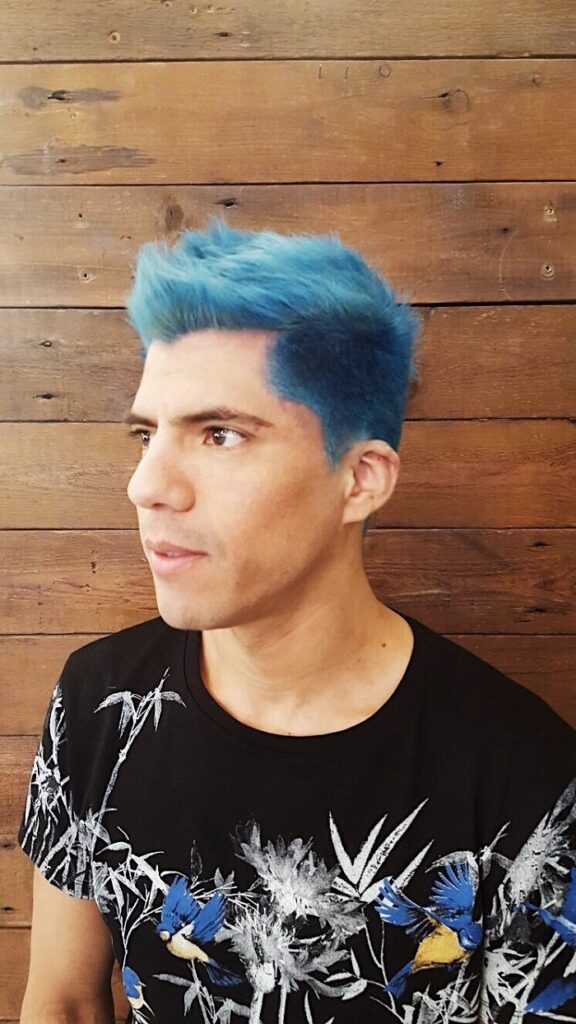 Men's blue hair by Szindy at Live True London hair salon Clapham
MEN'S HAIR COLOUR TREND: COLOUR ON TOP
If you are wanting to add a funky element to an already stylish haircut like a mohawk or undercut, colour on top is a colour service worth experimenting with.
The top of the head is dyed in a fashion colour, while the styled undercut or faded sides remain natural.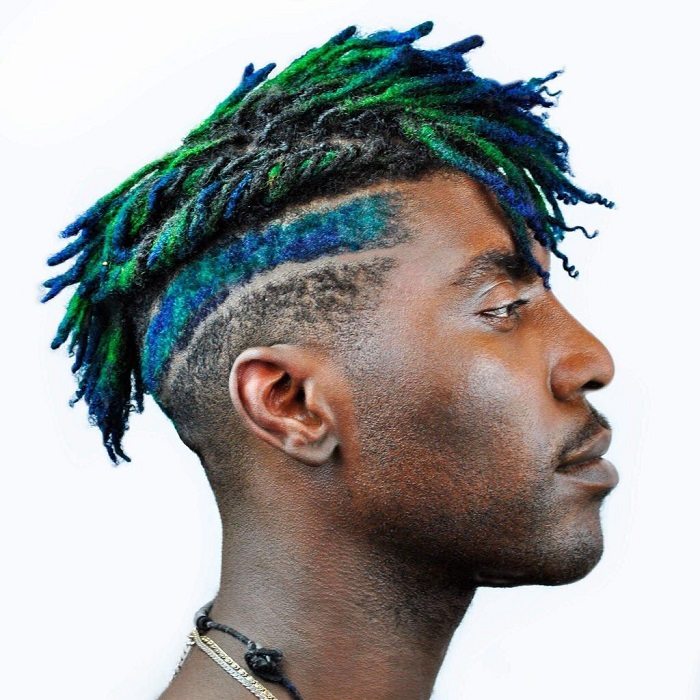 Men's blue and green hair by Mattia at Live True London hair salon Clapham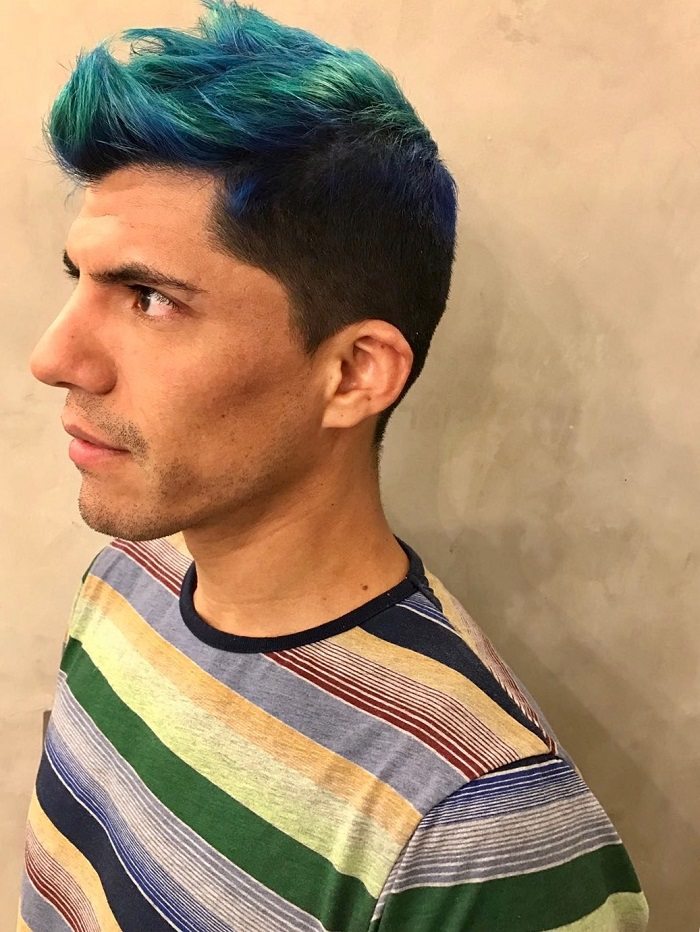 Men's blue and green hair by Samantha at Live True London hair salon Clapham
Want to experiment with colour, but not sure what look to go for? Pop into a Live True London hair salon for a complimentary consultation from one of our stylists to discuss your next hair colour.