Balayage or Highlights – Which is Right For Me?
At Live True London, we're experts in colour. No matter your desired look, we're here to make it happen!
There's lots of different colour techniques out there – but the most popular are balayage and highlights. But how do you choose balayage or highlights? What's the difference? Which is best for you?
Balayage
Balayage is a freehand colour technique that offers a variety of results, can be customised to suit any hair type, and can vary from natural to dramatic – which is why we love it!
Balayage comes from the French word 'balayer' which means 'to sweep', named after the technique used to create it. To create a balayage, colour is painted over the hair freehand in sweeping motions to create a seamless, natural blend. The result is an overall subtle, multi-tonal colouring with darker roots and lighter ends.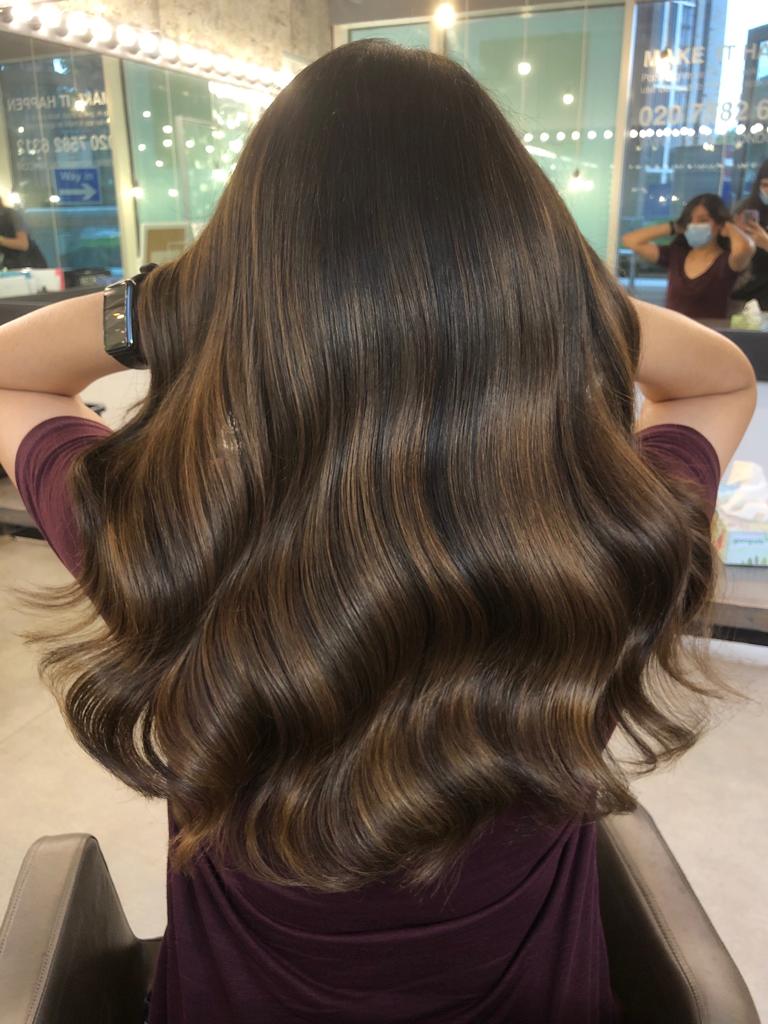 Brunette Balayage by Natalia at Live True Vauxhall
Your hair stylist will section your hair and apply the colour they have mixed onto the surface of your hair using a brush. The colour will be applied generously in the mid to end lengths of your hair, to keep a subtle colour transition from root to tip, and left to process without foils. This freehand application is designed to look streak free and not purposefully placed.
We love balayage because of the diverse range of looks it can create. No two balayages look the same, and it is tailored to each individual for a unique finish! It's multi-tonal, easy to grow out, and can be adapted to suit all hair types and styles. Whether you're after a natural sunkissed blonde or a vibrant blue, this can be achieved with balayage.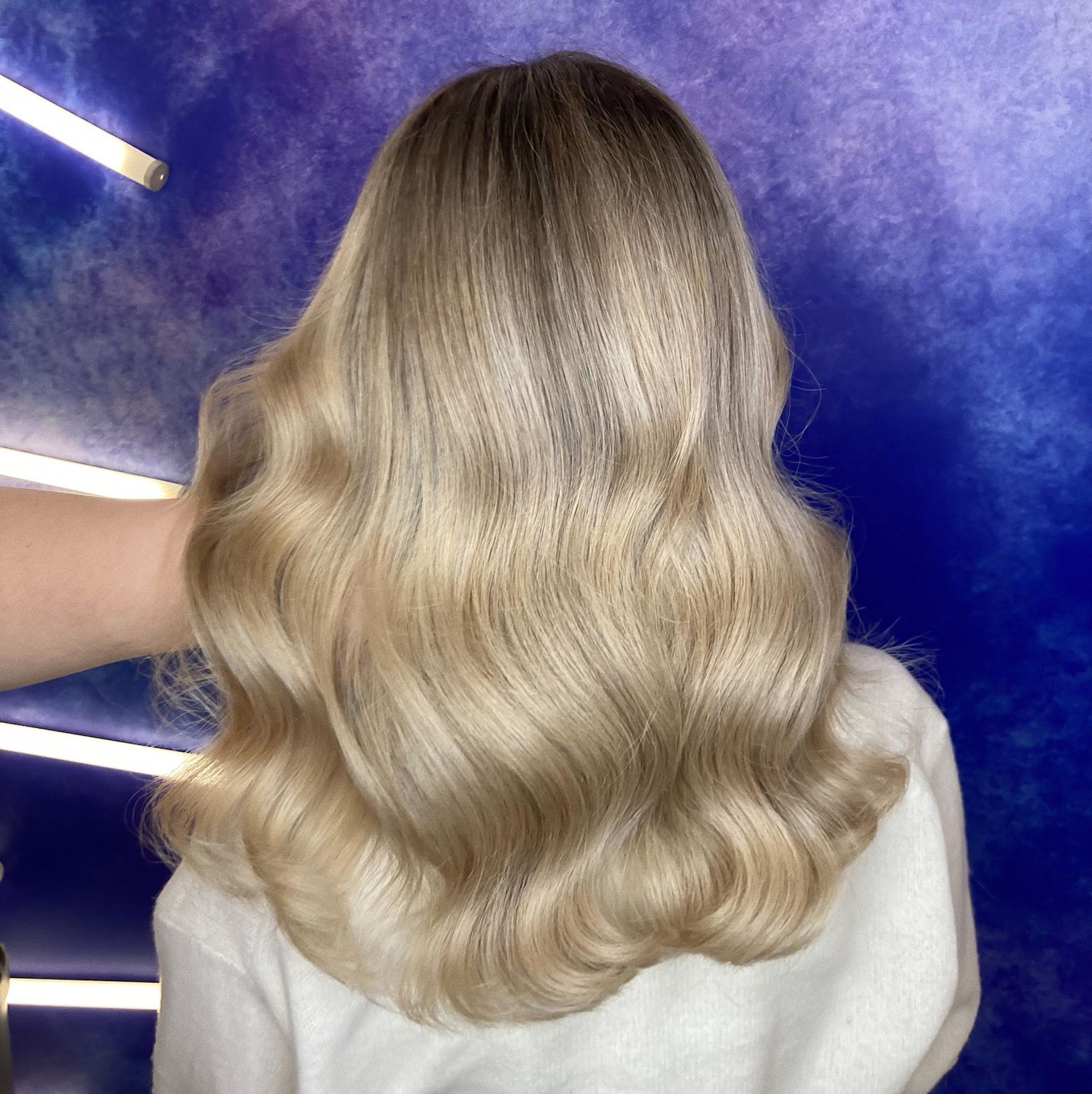 Blonde Balayage by Zofija at Live True Soho
Foilage
If you've heard of balayage, you might have heard of foilayage or foilage. We call this the Live True Balayage at our salons. It's created using the same technique as balayage, but the hair is left to process using foils to achieve a much higher lift and more intense result with colours such as creamy blonde and silver.
Highlights
So how do classic highlights differ from balayage? Highlights are root-to-tip lightened strands of hair, processed using foils for a brighter lift. They can help raise the overall lightness of the hair, but require more maintenance as regrowth is more noticeable. 
Unlike balayage which starts at the mid-lengths and is hand painted, highlights are created by weaving sections of hair and painting bleach on starting at the root. The result is lightened strands of hair that create an overall brighter effect.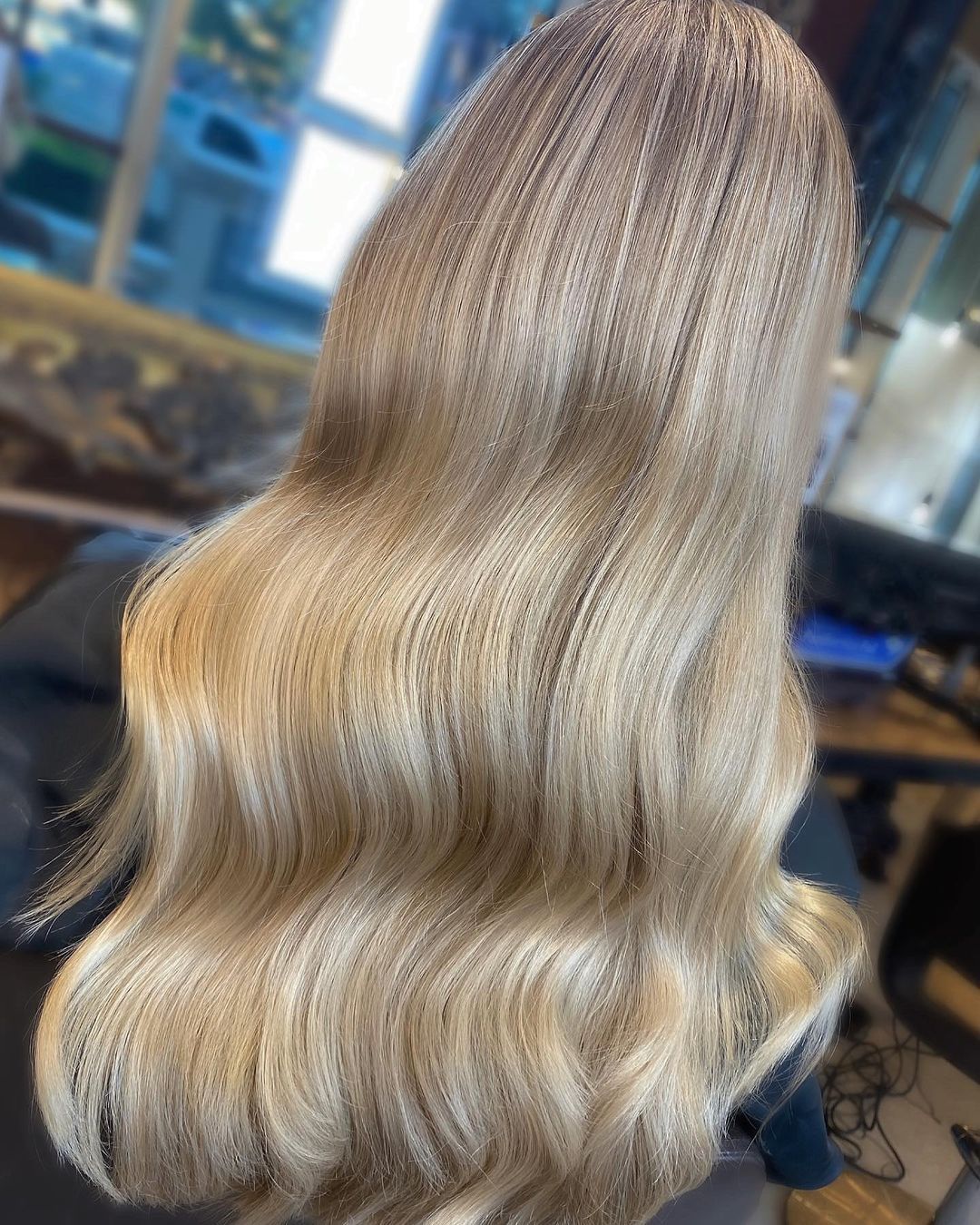 Highlights by Molly at Live True Soho
Babylights & Lowlights
Babylights and Lowlights also fall under the umbrella of highlights, and your stylist may use one of these techniques instead of or in combination with highlights!

Babylights are micro highlights, made using the same technique as highlights but much more finely woven to create much smaller lightened strands. These are processed using foils and the result is a much brighter but slightly more natural look than highlights.
Lowlights are the opposite of highlights. A darker colour is placed strategically, usually underneath the hair, to create depth against the lighter colours.

Blonde Babylights by Konstantins at Live True Clapham
Which is right for me?
It's important to consider your lifestyle when choosing a new hair look. 
While highlights can offer a more blonde look, they can also be higher maintenance due to root growth being more noticeable. If you don't want to be back in the salon every few weeks for a touch up, you might be better off going for a balayage technique that allows your hair to regrow much more naturally. However if you're after a more intense blonde look and don't mind the upkeep, highlights are the one for you!
While we recommend coming back in for a trim and a toner every 4-6 weeks to keep your hair looking healthy, you don't need to touch up your balayage for up to 6 months, depending on your preference. We recommend booking in a retouch session at 3 months. 
Of course, why not both? We love pairing strategic highlights, babylights and/or lowlights with a balayage to create a gorgeous multi-dimensional look! This can be a great way to achieve a balance of easy to maintain but brighter hair.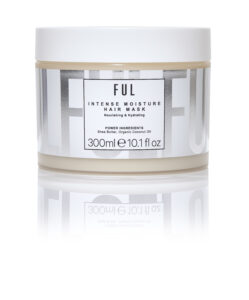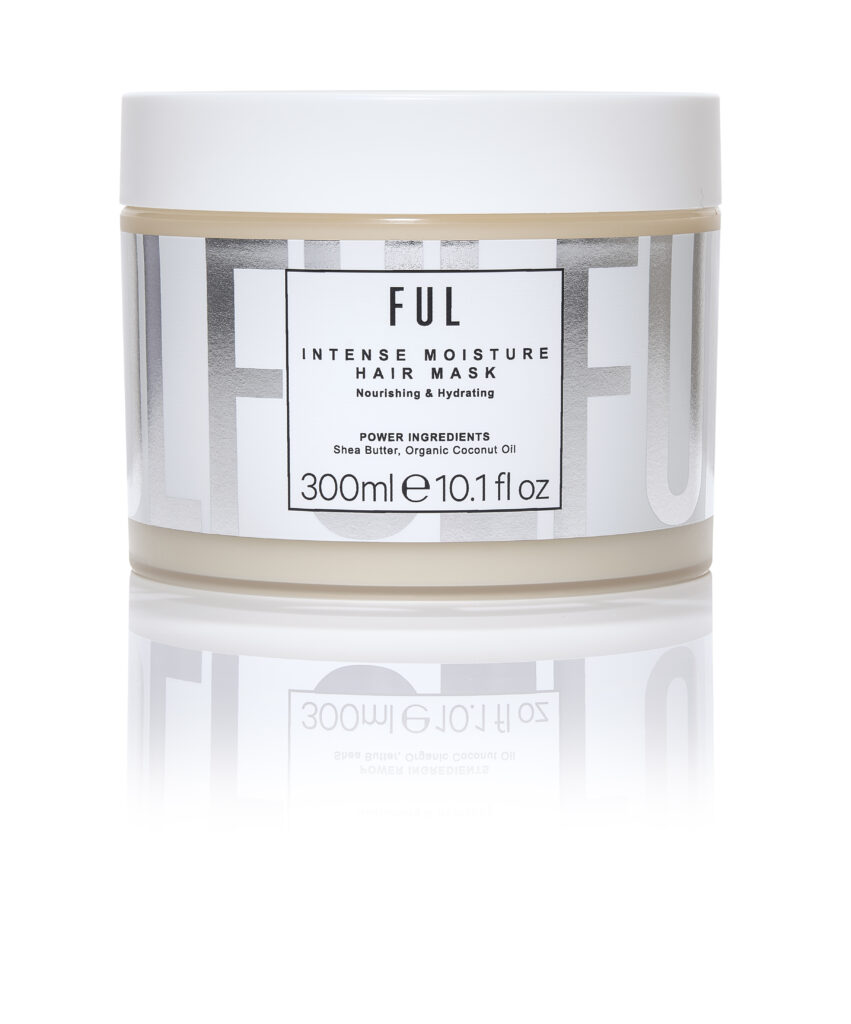 Live True London are an independent, award winning salon with four salons throughout London.