Ultimate Haircut Guide – Best Women's Haircuts
The simple hair chop is often overlooked when it comes to hair transformations or haircare, but at Live True we love a fresh new cut! Whether you're looking for a quick trim to keep your hair looking tidy and sleek, some edgy layers to add texture and movement, or a bold new trend cut, we're here to help you achieve your desired style.
How to Maintain Your Hair Cut
All good cuts need maintenance! Even if you don't run the risk of split or dead ends from using heat tools or colouring your hair, getting a haircut refresh is essential to keeping your hair looking in tip top shape.
We recommend visiting the salon for a trim every 4-6 weeks, even if you're trying to grow your hair out! Trimming off a small amount from the ends will leave your hair looking neat and tidy while you're aiming for those mermaid lengths.
It's also worth investing in good products to keep your mane perfected! We love using salon quality brands such as FUL London, Redken, Kerastase and Pureology – your hair will love you for it!
Finally, we suggest limiting your use of heat styling to limit split ends and hair damage that might leave you needing to chop off more than you want to! To help repair damage, why not add Olaplex and FUL's Intense Moisture Hair Mask to your next salon appointment.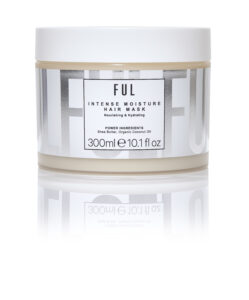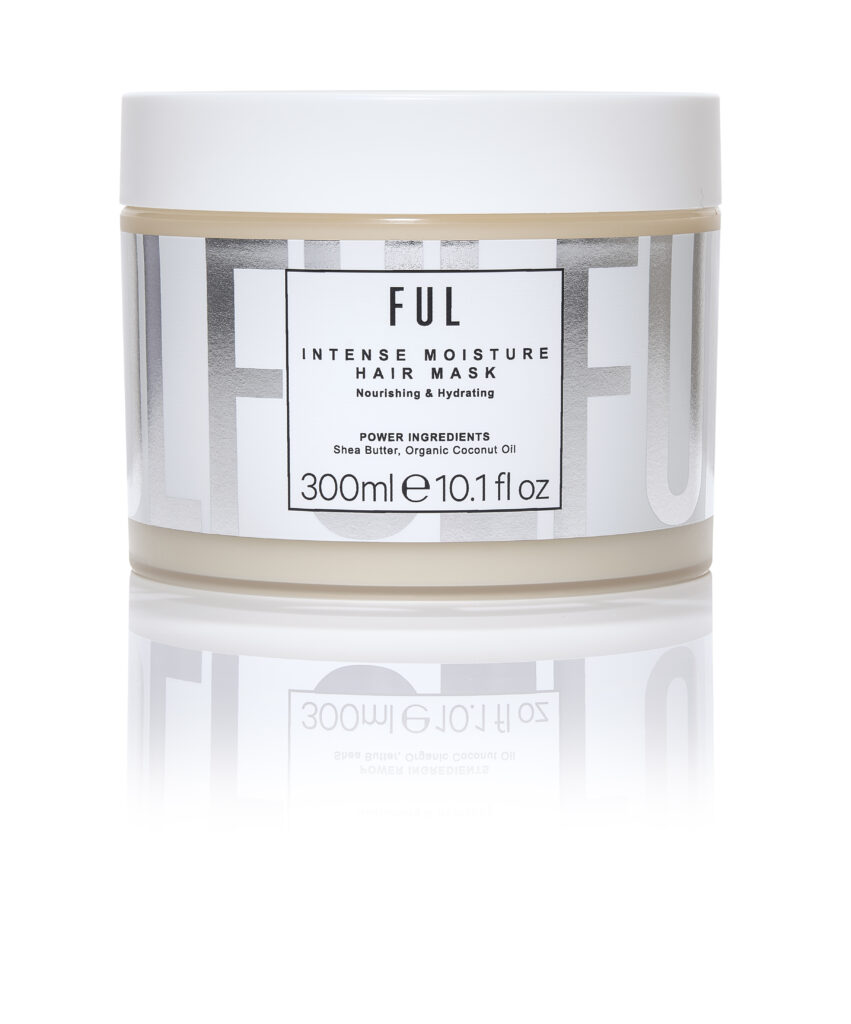 Haircut Lookbook
So now you know how to maintain your fresh 'do, here are some of our favourite looks for your inspiration!
Classic Cuts
Long & Sleek

Cut & Colour by Molly at Live True Soho
Looking to grow your hair out? We love long lengths! Keep your hair healthy while you're growing it long by coming in for a trim every 4-6 weeks, and avoid going for layers if you're wanting a sleeker look. 
Easy Layers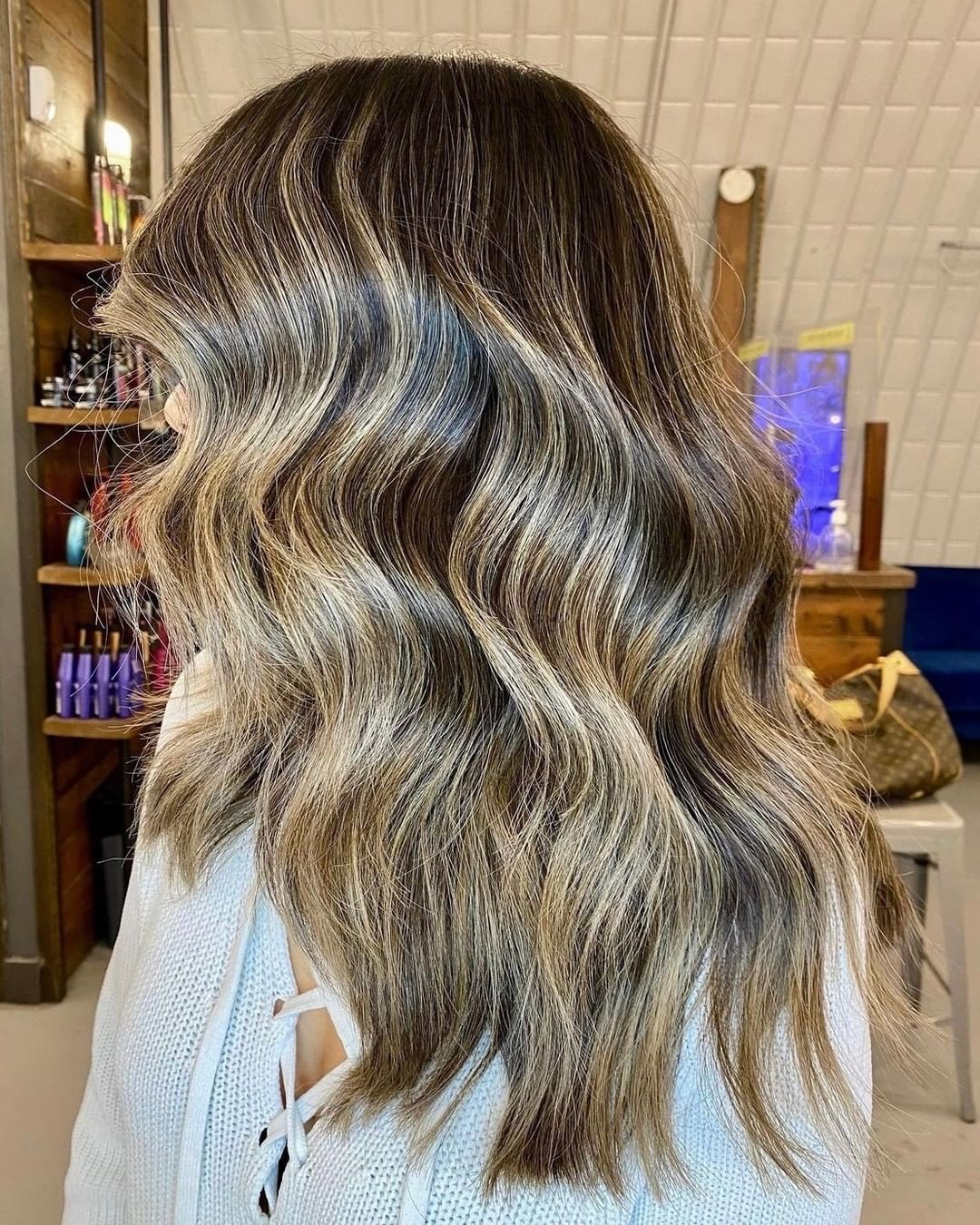 Cut & Colour by Ludo at Live True Clapham
A quick way to add movement and texture to your hair is to ask for some fresh layers. These can be any length you choose, but we recommend keeping them longer if you don't want to put extra time into styling your hair. We love layers on any hair texture, but would recommend avoiding them if you have especially fine hair as it can make the hair look thinner.
Face Frame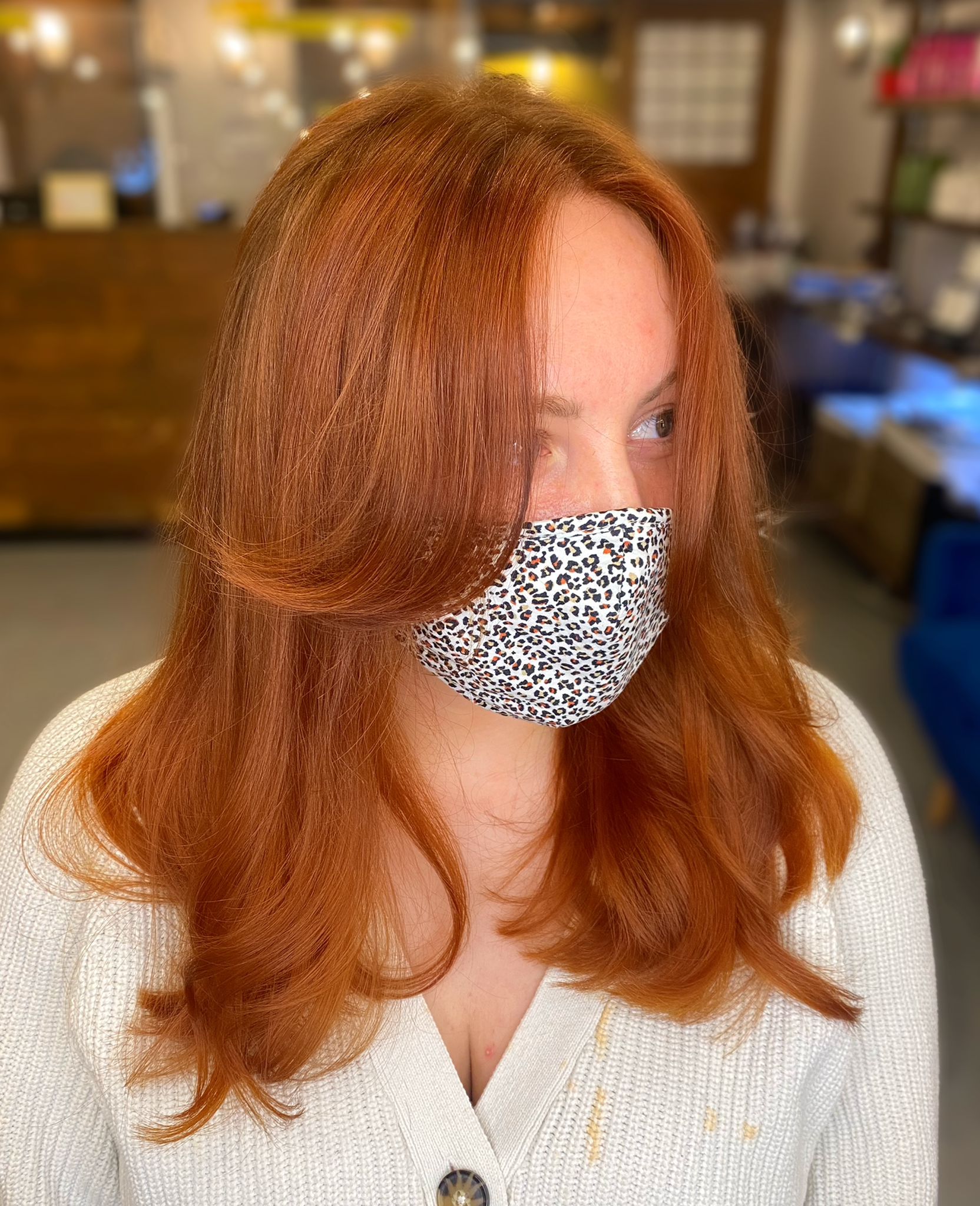 Cut & Colour at Live True Brixton
If you're looking to add some dimension round your face but want to avoid too much layering around the main portion of your hair, go for some simple face framing layers! Starting between the cheekbones and chin, this light feathering will frame your face beautifully.
Sharp Bob

Cut and Colour by Szindy at Live True Clapham
The classic bob has been a big hit over the last year in many different styles and lengths, but we love this sharp and sleek look bob. Keep your edges blunt and sharp with zero layering, or if you're looking for a fun twist, add some asymmetrical lengths at the back or one side for a graduated style.
Lob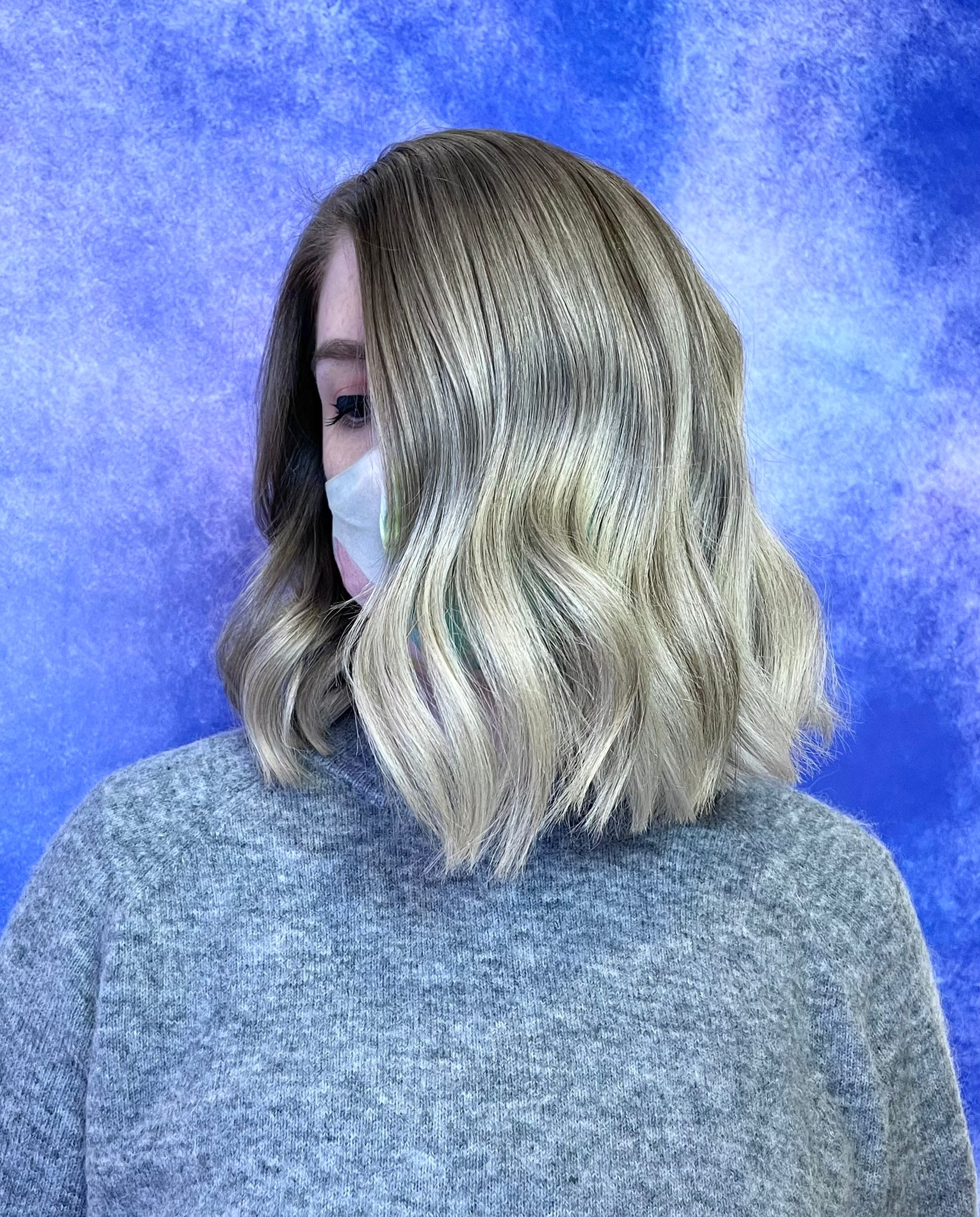 Cut & Colour by Annabel at Live True Soho
The lob (or long bob) is a gorgeous collarbone skimming style that works for a variety of hair types and styles! We love this look with some texture and layering for an ultra chic but timeless look.
Blunt Bangs

Cut & Colour by Daniel at Live True Vauxhall
Blunt bangs are a classic that are set to make a comeback! If you're not into a sharp look, your stylist can soften them up a little for a less harsh style. Remember – fringes can be tricky to maintain, so be prepared for a regular fringe trim and some styling effort!
Trendy Tresses
Italian Bob, Boy Bob, 90's Crop Bob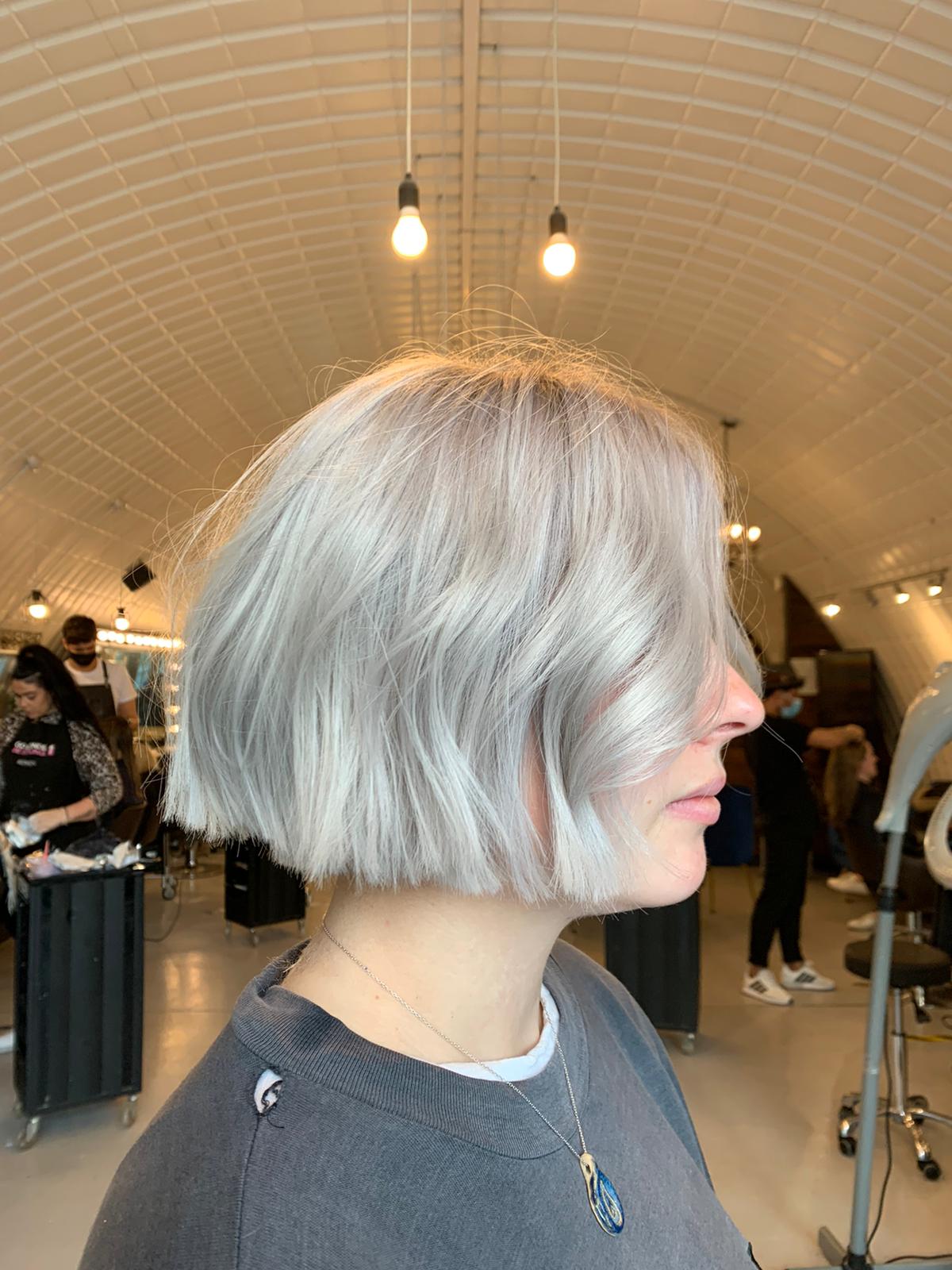 Cut & Colour by Gabriele at Live True Clapham
There's a length of bob out there for everyone! We're loving the trendy Italian Bob, Boy Bob and 90's Crop Bob styles, which are all characterised by carefree, natural texture. To achieve this look ask your stylist for a textured, soft bob at your desired length. Read more about our favourite short haircuts here!
Shag or Wolf Cut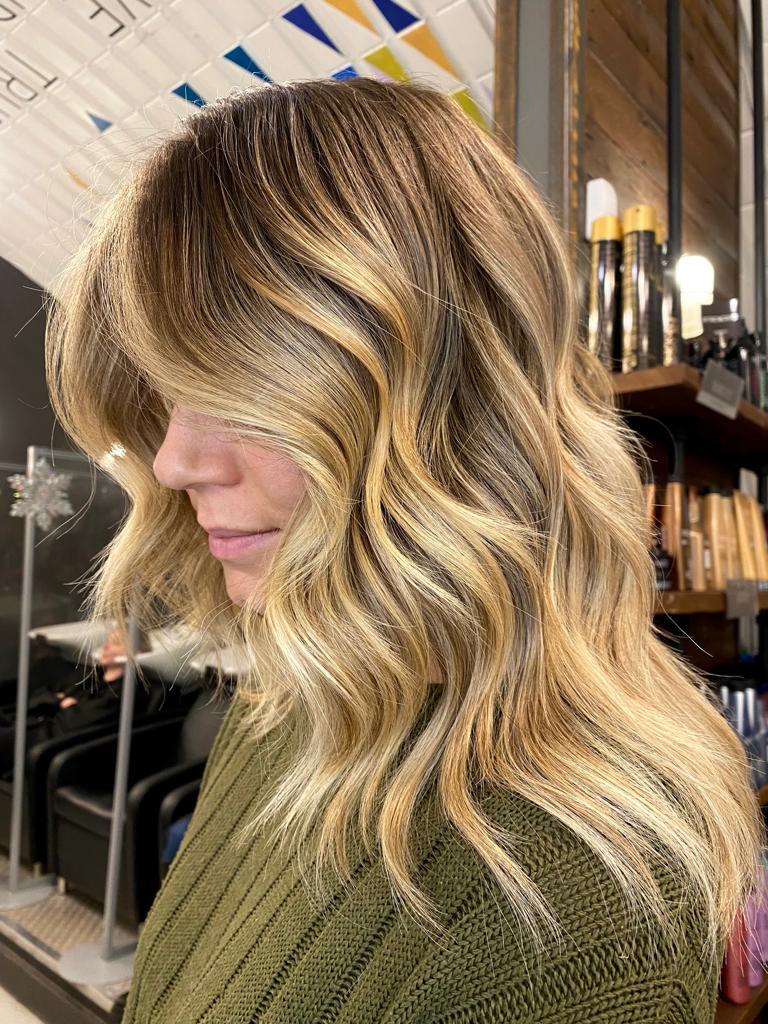 Cut & Colour by Ludo at Live True Clapham
Walk on the wild side with a wolf cut or messy shag. Characterised by plenty of layers and tonnes of texture, these looks are worth the high styling maintenance!
Octopus Cut
Colour By Charlotte at Live True Clapham
If you want to try the wolf cut or shag but prefer a sleeker style, the Octopus cut could be for you. Longer layers frame the face, complete with a gorgeous fringe.
Mullet or Pixie Mullet

Mullet at Live True Clapham
Why not try a mullet or pixie mullet for an edgy new style? Longer in the back but short and cropped in the front, we love this fresh new spin on the classic 80's cut.
Curtain Bangs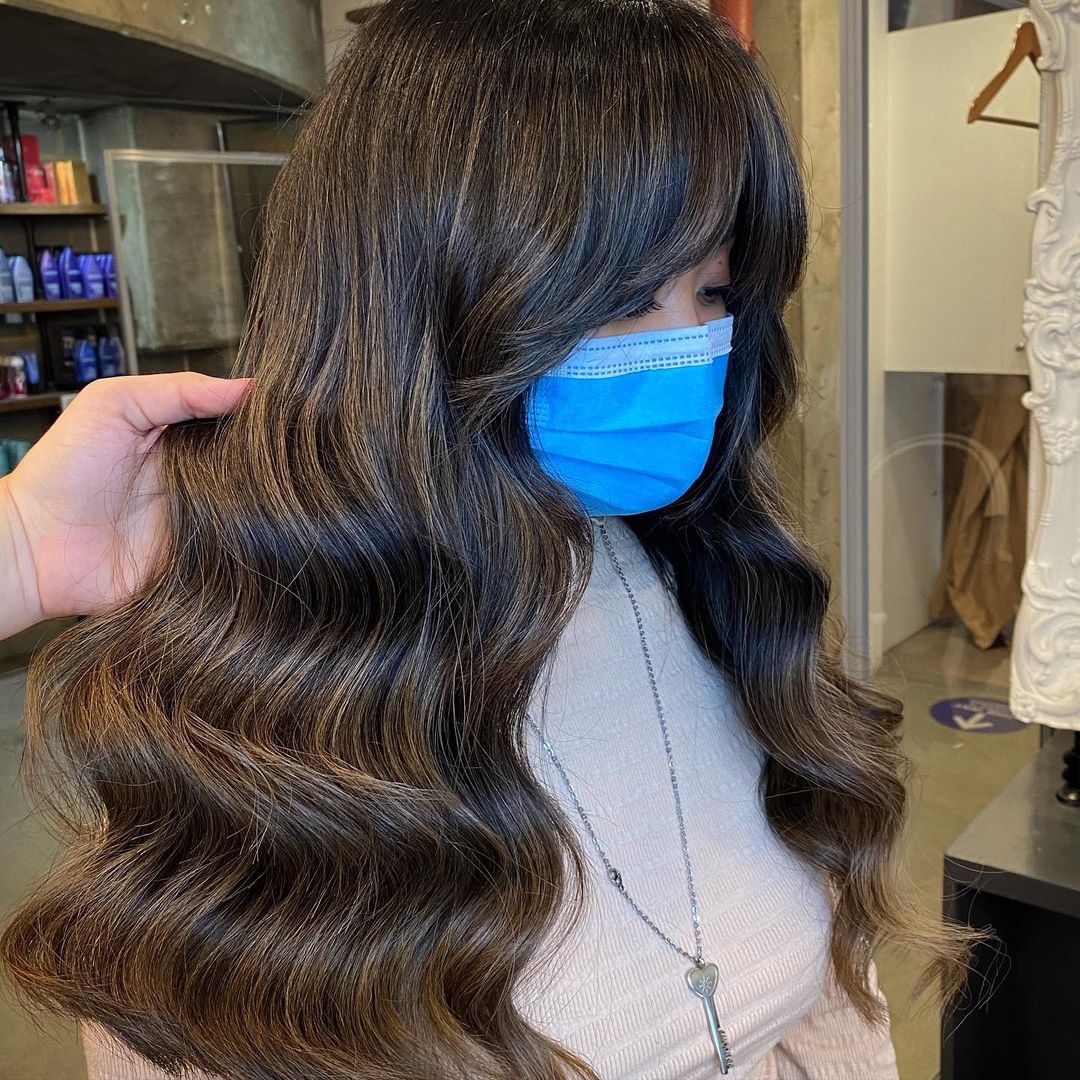 Cut & Colour by Irene at Live True Vauxhall
Want something a little more stylised than straight across or blunt bangs? Curtain bangs could be the perfect addition to your new look. This sweepy fringe looks great with shag cuts as well as more classic layered cuts!