Copper Hair Trend – Why We Love It
Copper hair has had its moment this year – from deeper, richer tones to bright and bold oranges. While red tones have never gone out of style, 2021 has seen copper hues rise in popularity thanks to many celebs, such as Gigi Hadid, adopting the shade.
There's a shade out there for every time of year and every skin tone, too! Copper can warm up paler winter complexions, redder shades can see you through autumn and brighter pastel shades are perfect for spring and summer.
If you're thinking about taking the plunge into red hair, make sure to see a professional to find out what hue will work with your complexion.
Shades of Copper
Whether you're after highlights, balayage or a all over dye, copper can be as loud or as subtle as you want.
1. Vibrant Copper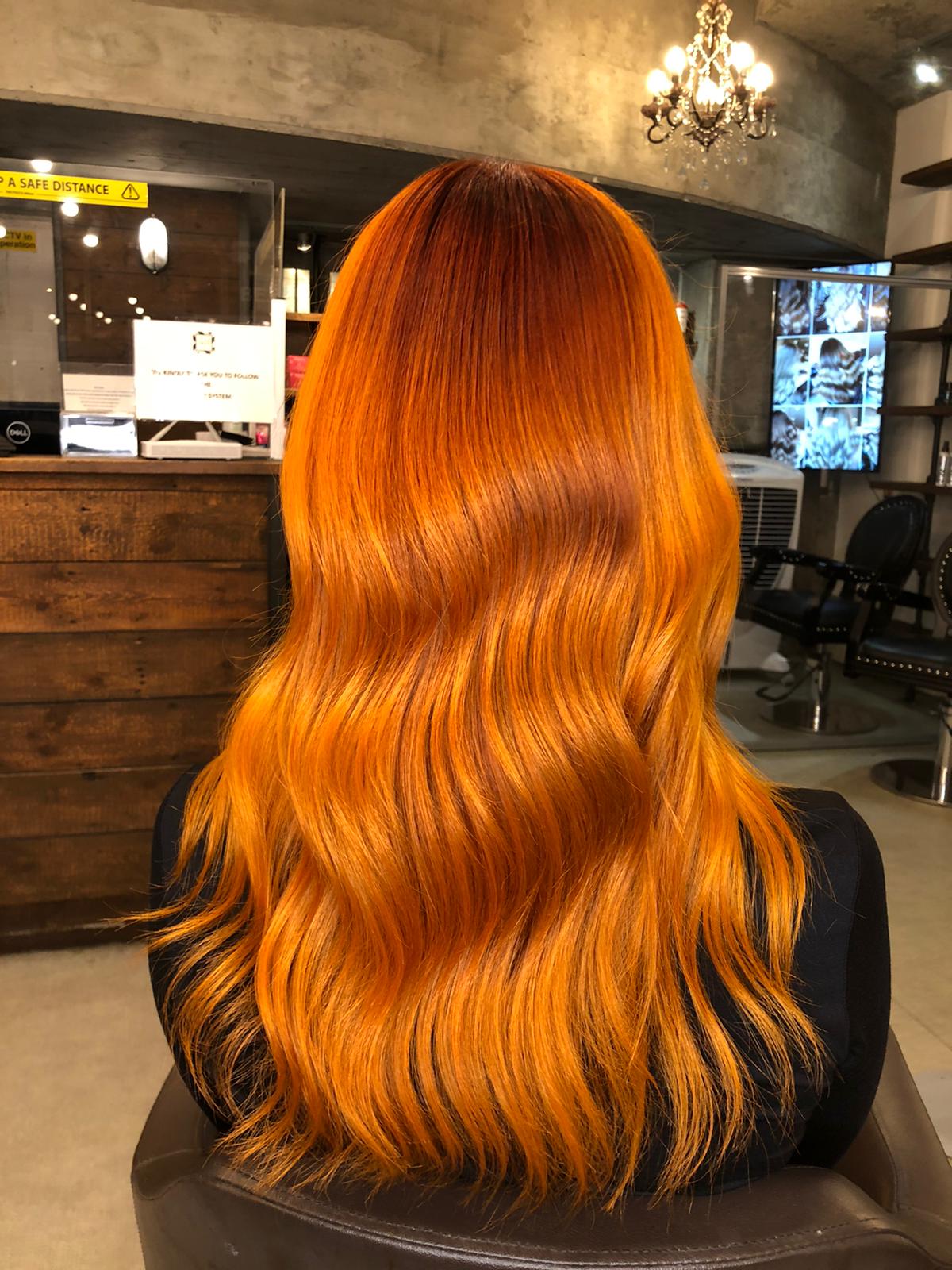 Copper Balayage by Paco at the Live True London Clapham North Salon
A favourite at the moment, this vibrant copper tone is perfect for those wanting something bright and fiery for dark winter days. We love this shade as a balayage!
2. Peachy Blonde 
For blondes looking to try something a little different or those not wanting to full commit to a fiery copper hue, dip your toe in with strawberry blonde or pastel peach tones. This will fade out well and make it easy to turn back to blonde! This can be achieved by switching your toner at your next hair appointment.
3. Pumpkin Spice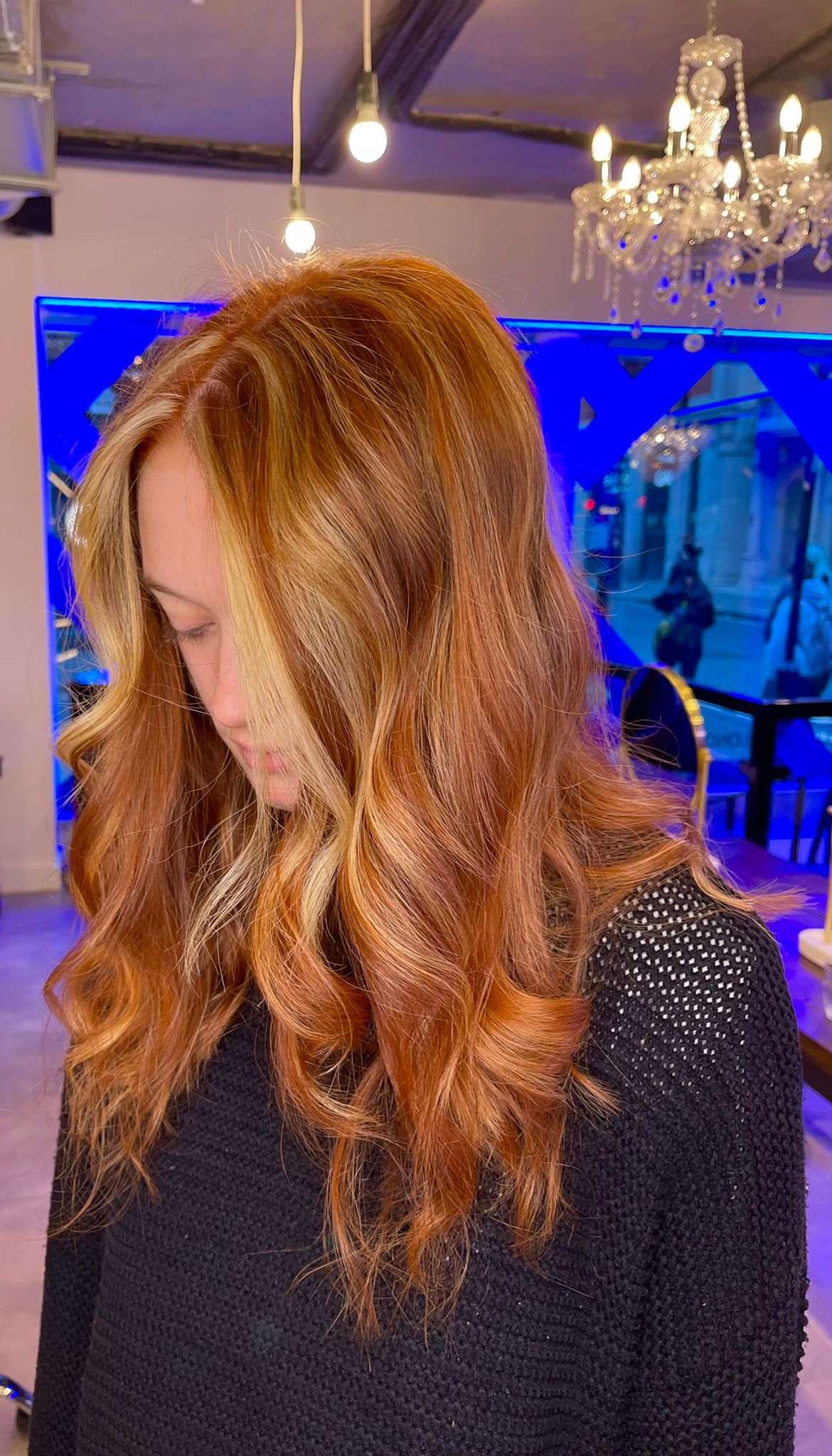 Pumpkin Spice by Andres at the Live True London Soho
The pumpkin spice craze has now spread to hair! This natural spin on the copper trend is ideal for natural redheads looking for more dimension or brunettes who want something a warm and bright.
4. Deep Auburn
Auburn Colour at the Live True London Clapham North Salon
If you're a naturally dark brunette looking for a subtle transformation, a deep auburn balayage is a great option, helping to warm up the complexion as well as being something a little different!
5. Autumn Leaves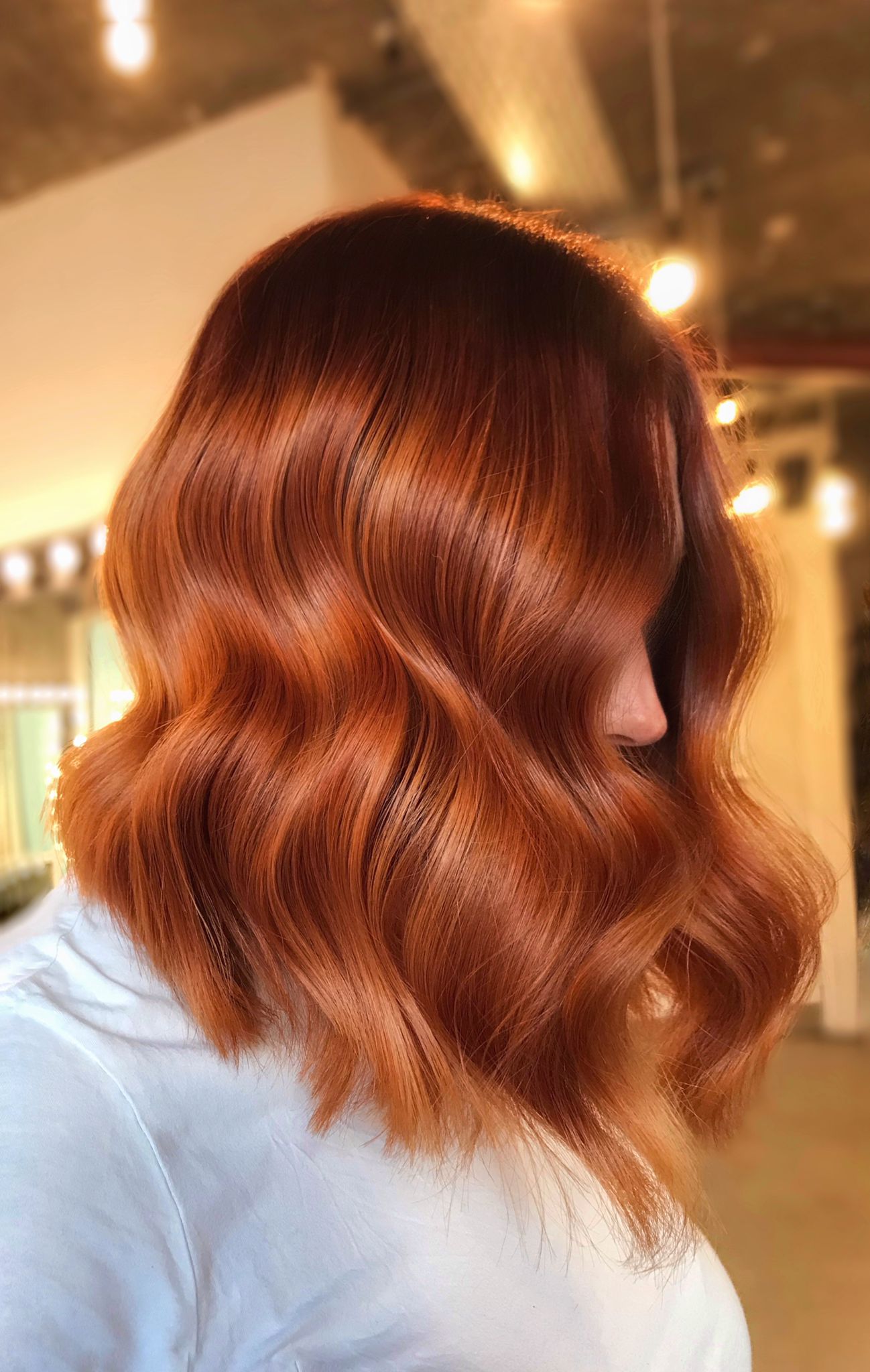 Deep Copper Balayage by Natalia at Live True London Vauxhall Nine Elms
This richer and redder spin on copper hair is perfect for autumn and winter. This looks gorgeous as a balayage on brunettes!
How to Look After Your Copper Hair
It's a well-known fact that red can fade faster than other colours – however, all colours fade eventually. There are a few things you can do to keep your copper shade looking bright between appointments.
Reduce the amount you wash your hair.
Invest in a colour-protect shampoo and conditioner, such as Redken Colour Extend Magnetics.
Try a hair mask specifically for red hair – this can revitalise your hair colour as well as nourish your hair from colour treatment.
Book in for your hair colour appointment today and don't forget to add Olaplex to your colour to keep your hair looking healthy!
Live True London Soho Salon | 020 4531 4743
Live True London Clapham Salon | 020 7627 0169
Live True London Vauxhall and Nine Elms Salon | 020 7582 6312
Live True London Brixton Salon | 020 7924 9506