Our Favourite Hair Colour For Christmas
With the festive season fast approaching, there's no better time to get in a hair colour refresh! Whether you're wanting a new look to welcome in the new year or look fabulous for Christmas parties, here are our top picks for winter and Christmas colour.
1. Mushroom Brown
Natural Brown Balayage by Paco at the Live True London Clapham North Salon
'Mushroom' brown is having a moment right now – achieved with multi-tonal, ashy and purple shades. It's not quite brunette and not quite blonde, making it a perfect in between shade for many natural hair colours! This ashy bronde is the perfect dimensional look for anyone looking to keep it cool toned through winter.
2. Brunette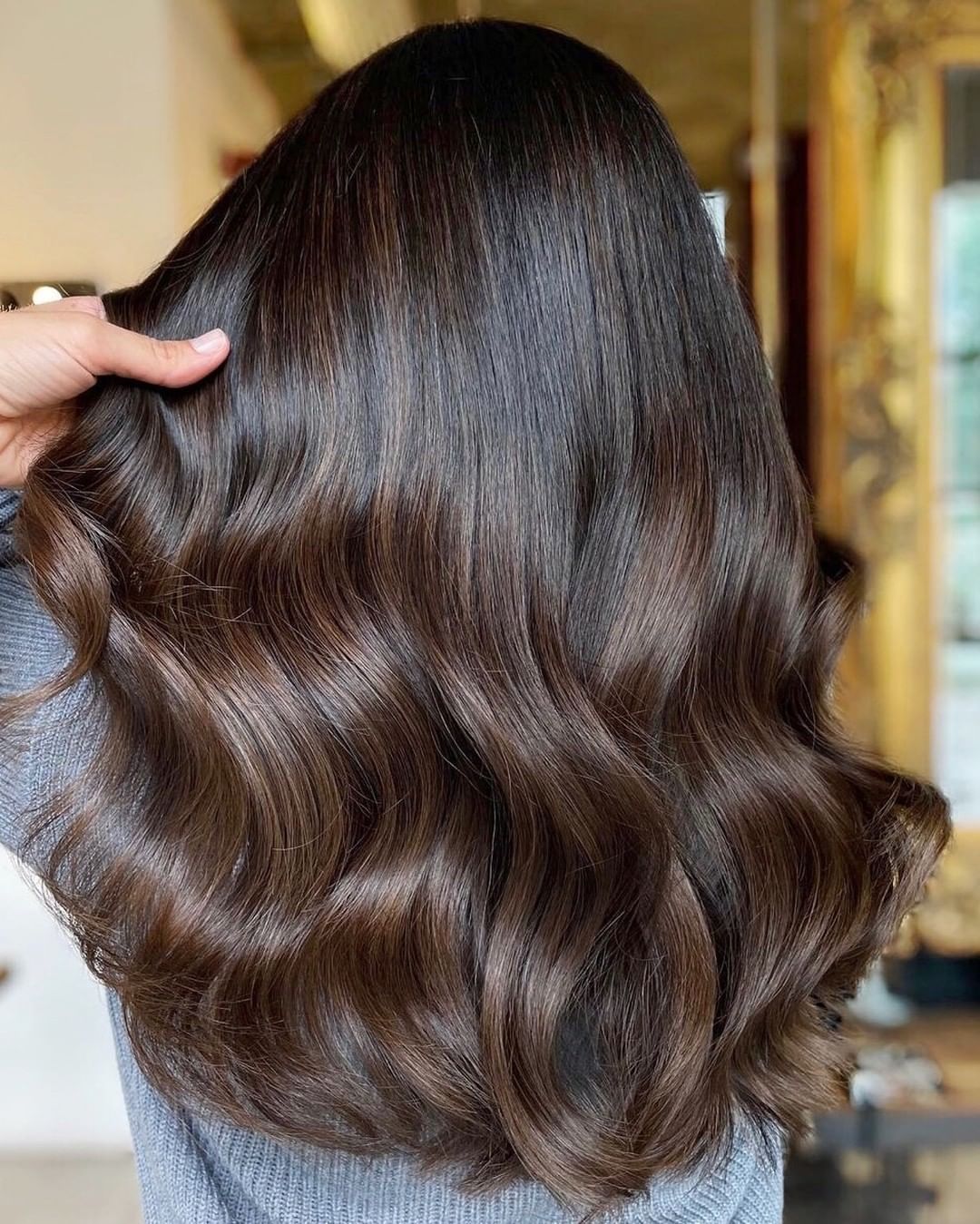 Brunette balayage by Loren at the Live True London Vauxhall & Nine Elms
Since Hailey Bieber debuted her new natural brown look, 'expensive brunette' has been a hot topic. It's created by keeping the hair looking healthy, natural and glossy – a big trend after lockdowns this year limited hair appointments – and blending brunette tones to create a luxe depth. To get that luxury look, discuss with your stylist what tones will best match your complexion and eye colour and be sure to invest in products that will keep your hair shiny and glossy.
3. Icy Blonde
Icy blonde balayage by Paco at the Live True London Clapham North Salon
Icy blonde for winter might not be ground-breaking, but it's one of our favourite cold weather looks! Keep your platinum blonde icy and white – whether an all over colour, highlights or balayage.
4. Deep Copper
Copper Balayage by Paco at the Live True London Clapham North Salon 
If you're more of a warm-toned lover, why not try this fiery copper? Perfect for transition from autumn into the holiday season, this vibrant look will brighten up your winter!
5. Golden Blonde
Golden Balayage at Live True London Soho
Adding warmth back through the hair with golden blonde and honey hues is a great option for those who get a paler complexion during winter. We love a gilded blonde balayage for a low maintenance but stunning colour this Christmas season.
Book in for your hair colour appointment today and don't forget to add Olaplex to your colour to keep your hair looking healthy!
Live True London Soho Salon | 020 4531 4743
Live True London Clapham Salon | 020 7627 0169
Live True London Vauxhall and Nine Elms Salon | 020 7582 6312
Live True London Brixton Salon | 020 7924 9506