As we're coming towards the end of the year it's a great time to look back at all of the gorgeous hair colour trends of 2021.
If you're feeling like it's time to take the step of switching up your style for something new and fresh, look no further for hair colour inspiration!
Honey Blonde Balayage
Honey Blonde Balayage at Live True London Soho
Honey Blonde has been a hugely popular hair colour this year, with warm honey tones oozing down from darker roots. This beautifully blended brown and blonde colour helps warm complexions and add some sunlight into your life.
Melts
Chocolate Melt at Live True London Soho
We've loved melting techniques this year! This is an effective way to blend root colour into the lighter balayage tones, giving a 'melting' effect. This effect can work on any hair colour!
Split Tone Hair
Split Tone at Live True London Soho
Split tone hair has taken the internet by storm this year, with many celebrities, such as Billie Eilish and Dua Lipa adopting a bright two tone hair colour look. This rebellious hair colour is ideal for those wanting to try something a little different.
Warm Brown Balayage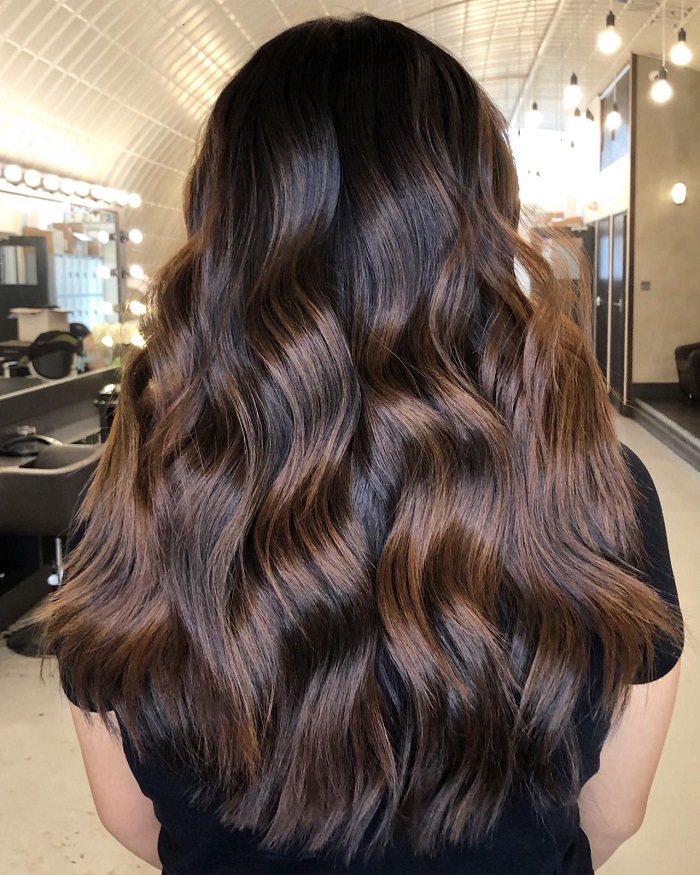 Warm Brown Balayage at Live True London Soho
Dark and warm balayages are perfect for our dark brunettes! A brunette balayage can be as subtle or as bright as you'd prefer, with every colour being mixed bespoke for the client. It's a gorgeous way of adding dimension and shine to deep hair tones.
Vanilla Cream Blonde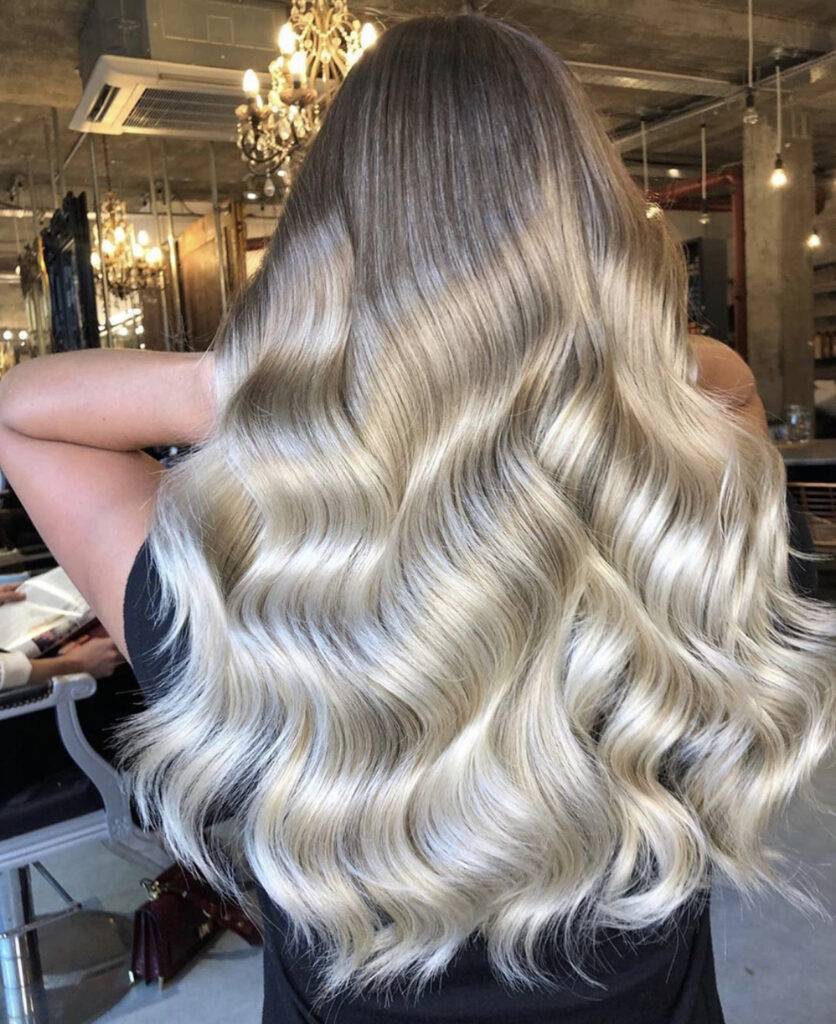 Vanilla Cream Balayage at Live True London Soho
If you're more of a cool-tone lover, we've been loving this creamy vanilla hue. Different techniques such as babylights alongside balayage can be used at once to create a more diverse and multi-tonal effect.
Toffee Balayage
Toffee Balayage at Live True London Soho
This warm and rich combination of toffee and brunette tones is the must-try balayage for darker haired women, whether you're looking to brighten or warm up brown hair or mute a more bright blonde colour ready for winter.
Auburn Balayage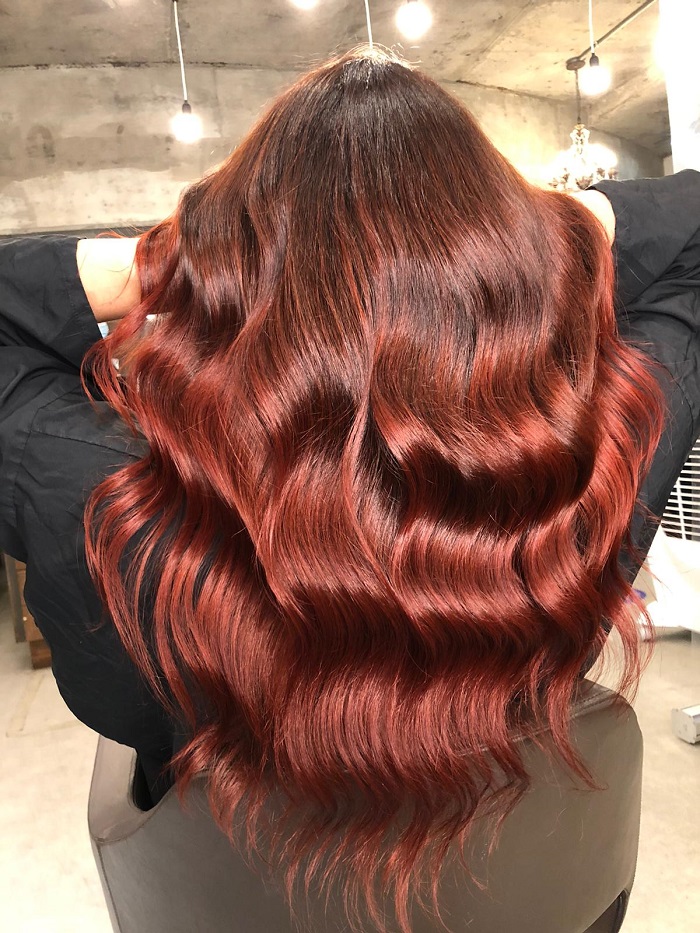 Auburn Balayage at Live True London Soho
Red is always on trend for autumn, and in 2021 we're loving more deep auburn tones. This glossy red looks fantastic on brunettes, but we'd recommend speaking to your stylist to find the best red for your skin tone.
Silver Steel Balayage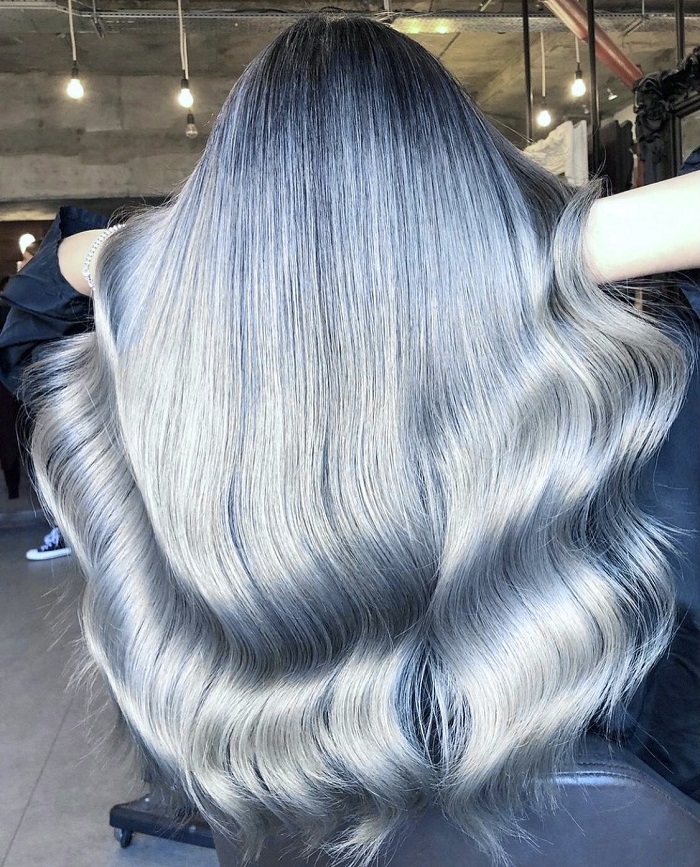 Steel Balayage at Live True London Soho
Silvery steel balayage is the perfect cool-toned winter look! If you're looking for a more edgy take on platinum blonde or want to try something a little icier, we love this metallic steely look.
Hazelnut Brown Balayage
Hazelnut Balayage at Live True London Soho
A more cool toned and nutty spin on a classic brunette balayage, we love a hazelnut balayage.
Book in for your hair colour appointment today and don't forget to add Olaplex to your colour to keep your hair looking healthy!
Live True London Clapham Salon | 020 7627 0169
Live True London Vauxhall and Nine Elms Salon | 020 7582 6312
Live True London Brixton Salon | 020 7924 9506