Throughout 2021 we have seen an eclectic mix of trendy trims and dyes, however the blonde balayage takes the lead in versatility and popularity. Here is why we love the Live True London Balayage.
Whether you're a natural blonde, light brown or darker, adding a blonde balayage can help create dimension and give your hair a fuller look. There's a shade of blonde for every complexion, and we love to custom blend a shade perfect for every client.
At Live True London Soho we specialise in balayage, and the demand for this style is greater than ever. Unlike highlights, the three tone blend brings a more natural 'sun-kissed' look to the hair, and the low-maintenance dye helps you get as much mileage out of your hair as possible.
Here are our favourite blonde balayage looks to get you inspired.
Honey Balayage
Honey Balayage at Live True London Soho
This stunning and smooth honey hue mixes darker shades from your natural hair for depth, texture and a splash of warmth.
Icy Blonde Balayage
Icy Platnium Balayage at Live True London Soho
It doesn't get much brighter than this! Icy white balayage or platinum blonde can brighten your complexion and works across summer and winter with its cool toned but beachy look.
Golden Balayage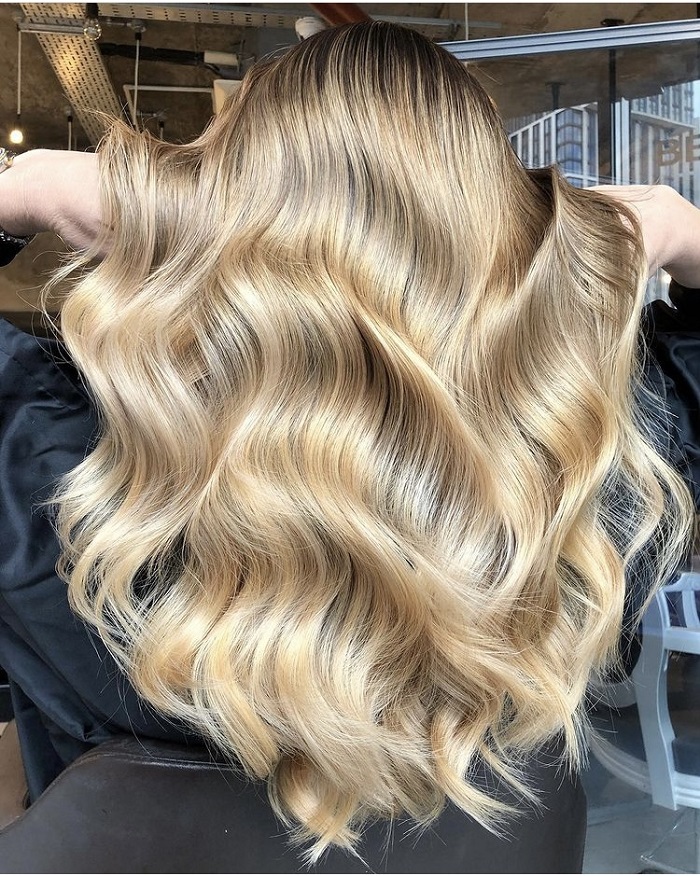 Golden Balayage at Live True London Soho
This stunning golden balayage is the perfect balance of warm tones and brightness. The perfect beachy sunkissed look!
Steel Blonde Balayage
Steel Balayage at Live True London Soho
Popular for Autumn and Winter 2021/2022, steel blonde hair is the next big thing. If you usually prefer the ashy side of blonde but want to try something new, why not try this stunning silver look?
Book in for your hair colour appointment today and don't forget to add Olaplex to your colour to keep your hair looking healthy!
Live True London Clapham Salon | 020 7627 0169
Live True London Vauxhall and Nine Elms Salon | 020 7582 6312
Live True London Brixton Salon | 020 7924 9506