How to Detox Your Hair for Autumn
As summer comes to an end, our hair might be feeling less than perfect! Summer weather such as sun exposure and humidity can cause colour fade, frizziness and dryness, and holiday activities such as swimming can cause the same.
So if you're ready for a hair reset as the seasons change, here are our top tips.
Treat Your Hair
Now is the time to catch up on hair treatments! If your hair is dry, frizzy or just in need of some TLC, we recommend getting a Kerastase or Olaplex treatment to detox and replenish your locks.
Kerastase Fusio Dose
Fusio Dose is an intensive treatment that combines a booster and concentrate to treat a multitude of hair woes. These are then tailored based on the hair and scalp condition, along with hair density and elasticity.
The booster has active ingredients that can target frizz, brassiness, damage or add shine, and is ideal for damaged, over-treated hair. Secondly, the concentrate strengthens, nourishes, volumises and maintains colour-treated hair.
Book your Fusio Dose treatment now.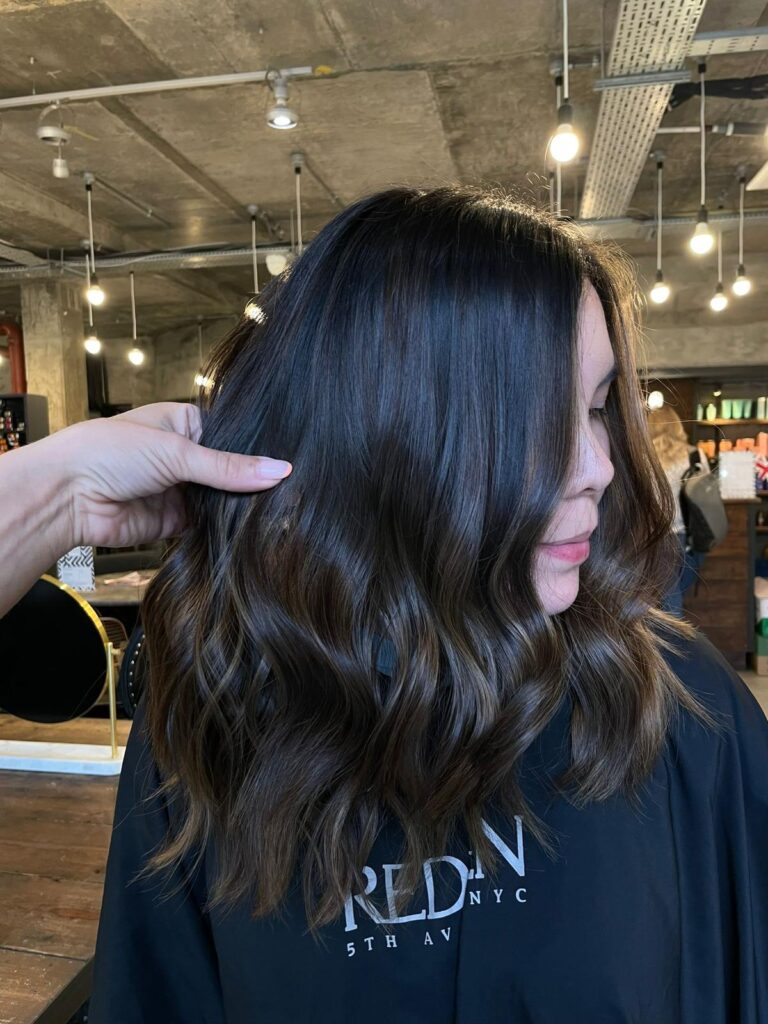 Olaplex
Olaplex is one of our most popular hair heroes! The in-salon treatment works to repair broken bonds that are damaged from heat styling and colouring, which makes it the perfect recovery product for sun bleached hair.
Also available in a take-home range to maintain healthy hair in between salon trips.
Book your Olaplex appointment now.
FUL Intense Moisture Hair Mask
For the ultimate in moisture and shine, book in for the FUL Intense Moisture Hair Mask at your next appointment or buy the mask to use at home weekly to nourish your locks! Click here to find out how to use the Hair Mask to maximise it's benefits.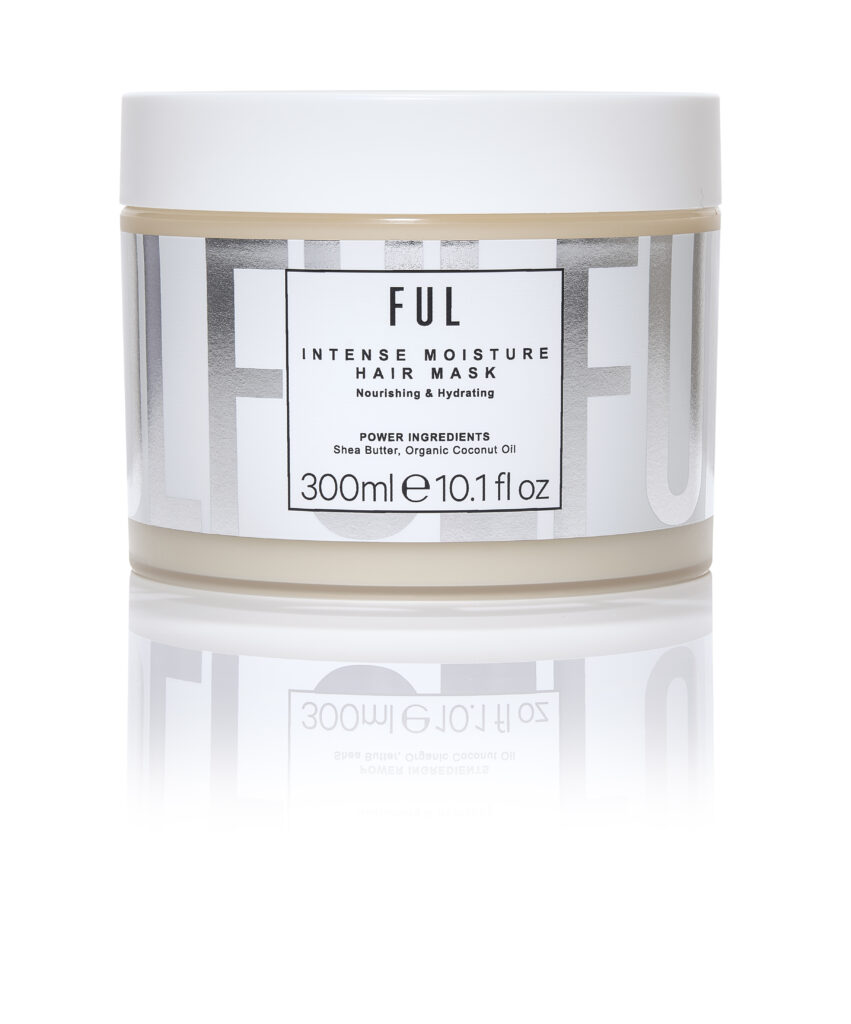 Post Summer Hair Cut
Been too busy to keep up with your regular trims? We get it! Now is the perfect time to book a post-summer chop to keep your hair neat and tidy. Lose any dead or split ends that you might have accumulated from summer damage and give your hair a new lease of life.
Or why not mix it up for the new season? Here are some of our favourite autumn hair looks:
Shag
Add some short and choppy layers to your next cut for a more rebellious look. A shag cut brings the weight and volume to the crown of the head, thinning out towards the bottom and sometimes with a feathery fringe. We love this alternative style!
Long layers
Long layers add movement to the hair and can help thin out thicker and less manageable hair, making it easier to dry or style. Try adding some for autumn for effortless looks!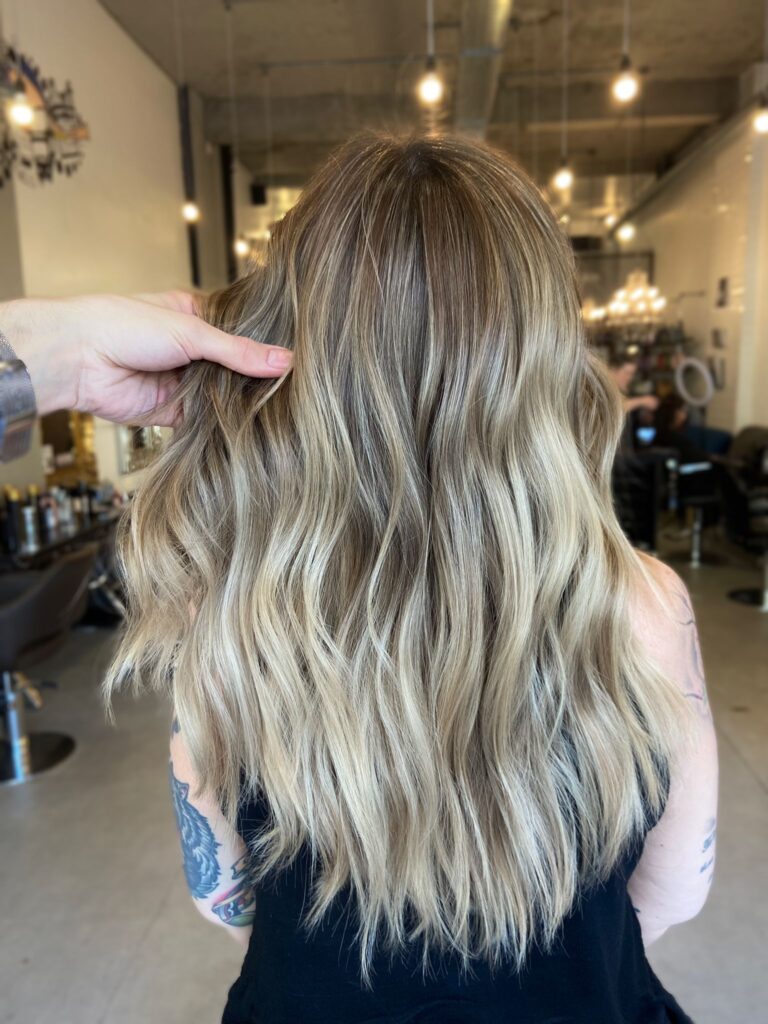 Sleek bob
Recently favoured by celebs such as Kim Kardashian, we see the sleek bob having a moment very soon. To achieve this look, go without layers and style with sleekening products.
Curtain bangs
Bangs are a classic autumnal addition to any hair cut, but we love the effortless and wispy curtain bangs popular at the moment. These can be as dramatic or as subtle as you want, so whether you're thinking about dipping your toe into having a fringe or want a fresh new look, your stylist can personalise it.
Book your haircut now.
Change Up Your Colour
What's a new season without a new hair colour! Treating your hair to a colour refresh, whether that's a balayage or just a toner top up will keep your hair looking gorgeous.
Want to try something new this autumn? Here are our favourite autumn balayage styles.
Chocolate Melt
Deep chocolate browns are a staple of autumn. Come to the dark side with this deep and luscious balayage colour.
Mushroom Brown
For a more ashy and subtle balayage look, we love mushroom brown. This neutral to cool toned look is perfect for a deeper and darker look as we head into winter.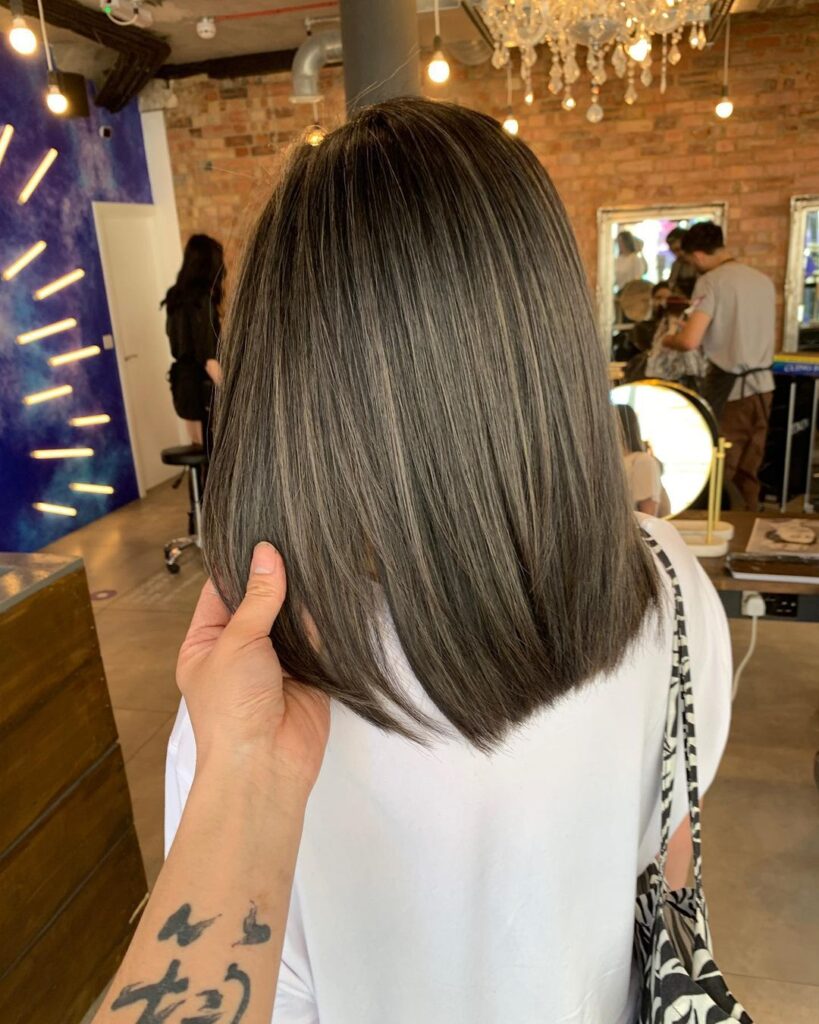 Copper
We saw copper shades boom in popularity last autumn, and we don't see that stopping any time soon. Give these gorgeous tones a try with copper, auburn or ruby red!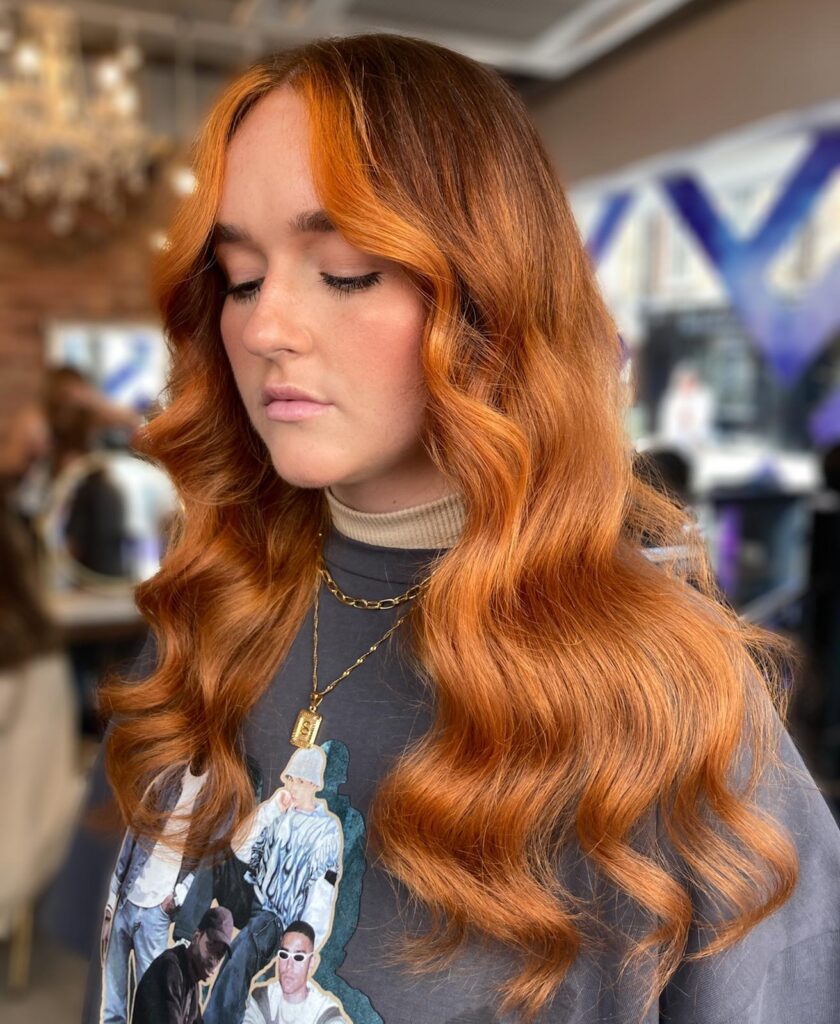 Champagne Blonde
For our golden and honey blondes looking for a cooler shade for autumn, we love this bright champagne blonde colour.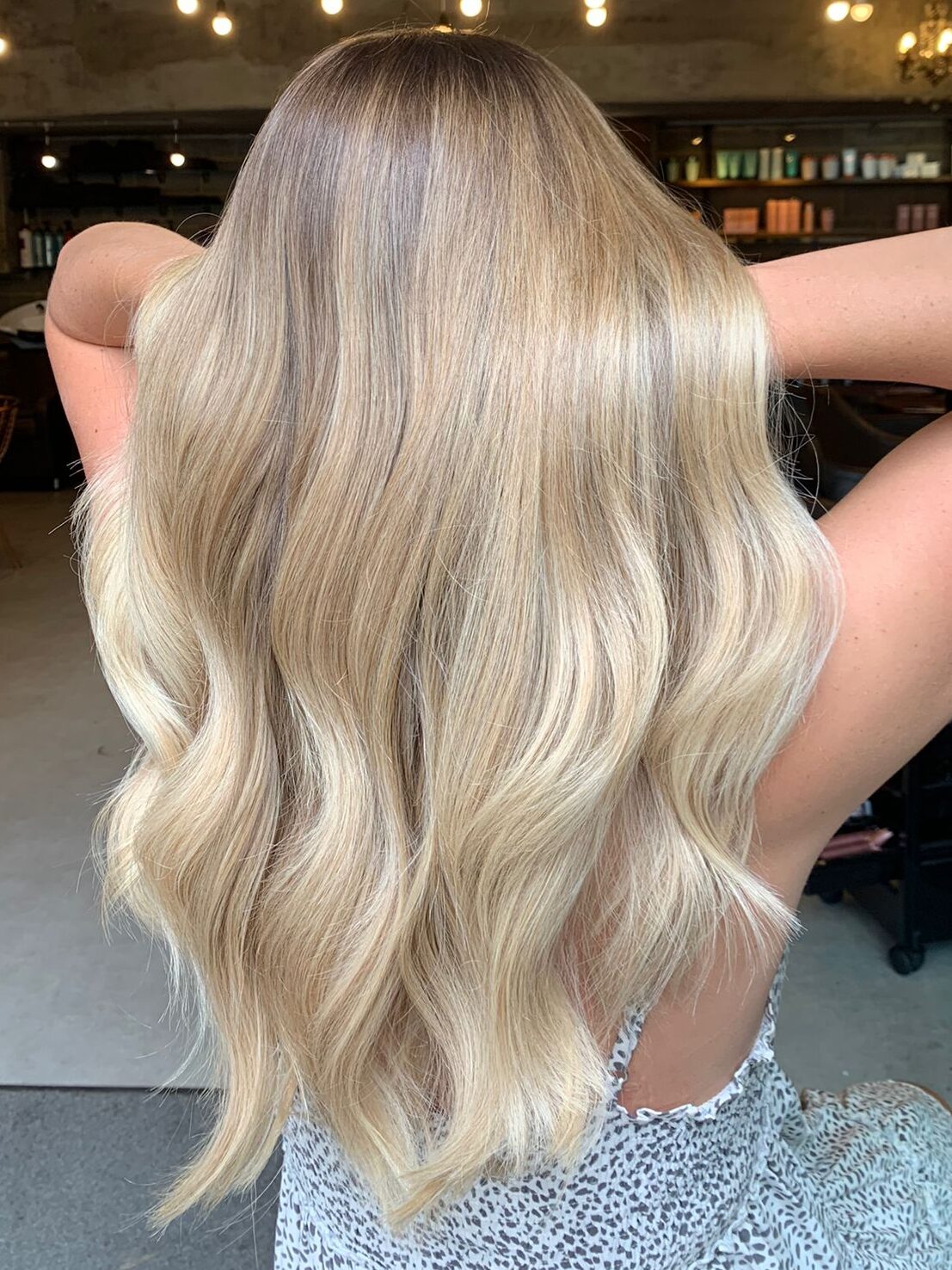 Book your hair colour appointment now.
Book your next hair appointment now, and don't forget to add Olaplex and FUL's hair mask for gorgeous healthy hair.
Live True London are an independent, award winning salon with four salons throughout London.
Live True London Soho Salon | 020 4531 4743
Live True London Clapham Salon | 020 7627 0169
Live True London Vauxhall and Nine Elms Salon | 020 7582 6312
Live True London Brixton Salon | 020 7924 9506