Hair Extensions FAQ
Do I need a consultation prior to the service?
Yes, a consultation is needed before getting extensions fitted. First your hair and scalp will be assessed for your suitability for hair extensions. Your hair will be colour matched and your perfect extensions will be ordered. You will need to pay a deposit at your consultation to cover the cost of the hair.
When do I need to come back after my first fitting?
Regular maintenance appointments are needed to ensure that your hair, scalp and extensions are healthy. 
How long can I keep my extensions in?
It is recommended that you have your extensions refitted every 8 weeks, but a maximum of 3 months.
Your natural hair will grow out and the extensions will be too far from your roots. This could create unnecessary strain on your hair, and it could damage it. This can also result in heavy matting and it could be impossible to detangle.
Regular maintenance appointments are key to keeping your hair healthy and the hair extensions looking their best.
Can I reuse my hair extensions?
Yes of course! We only use luxury human hair extensions only which means that the hair can be reused and refitted several times. Depending on how well you maintain your extensions at home the hair can last from 6 months to 1 year or possibly even longer. Maintenance here is key and with the correct at home care your hair extensions will last for a long time.
Will the extensions look fake?
No, your extensions will look natural and perfectly blended with your own hair. After the consultation, we will colour match your hair to the extensions and order the perfect match for you. If you need to readjust your colour or would like a balayage or ombre with your extensions, we will do it before applying the extensions to your hair. At Live True London, we use only natural hair extensions for a seamless blend with your natural hair. 
Once your extensions are fitted, the extensionist will cut your hair extensions to match your chosen hair style and look.
Can I use any type of shampoo for my extensions?
Only sulphate free shampoos are recommended for extensions. You should also avoid shampoo that has a high concentration of moisturising agents. These shampoos can damage the extension bonds making the extensions looser which can result in them sliding off.
Can I give a good scrub to my scalp?
Washing your extensions regularly is important so that you remove excess oil and dirt. However, scrubbing your hair too vigorously could tangle your extensions and result in matting.
We recommend that you fully brush your hair before shampooing so that it is free from tangle and carefully clean your scalp when shampooing avoiding any vigorous scrubbing.
What sort of conditioner can I use on my extensions?
You can use any types of conditioner or hair mask, such as FUL's Intense Moisture Hair Mask. Extensions are made of real hair and need to be cared for. However, do not apply the product to the tape or the rings. This could make your extensions loose and result in them slipping off. Always apply the conditioner or mask from the mid-length downwards.
Ensure that you rinse the product out thoroughly so that it doesn't accumulate on the hair.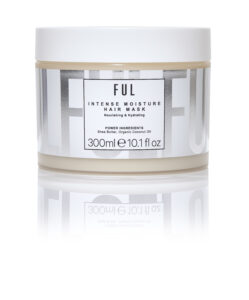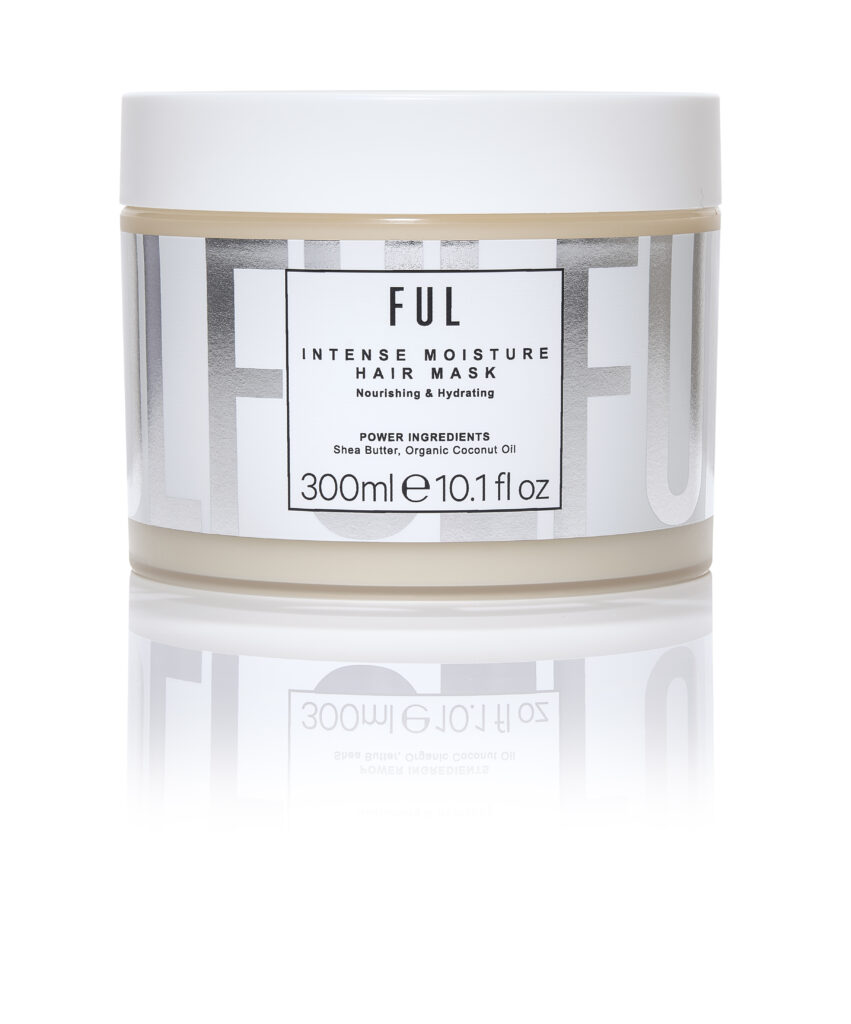 Do I need to use a hairdryer all the time to dry my hair?
Drying your hair after shampooing is important, you cannot leave your extensions wet. We recommend you rough dry with your fingers for not longer than 30 minutes after you wash your hair. 
Use a lower heat setting to avoid heat damage. Only style your hair with a brush when your hair is almost dry. Towel drying roughly is not recommended and only gentle movement will be advisable before drying with a hairdryer. 
What are the best tools to detangle my hair?
The best tool to use is a soft bristle brush. These brushes are designed to detangle the hair without pulling. To detangle, hold the top and comb or brush from the bottom and move towards the top only when the bottom is detangled. Take care brushing near the extension tapes and do not brush over the tapes. 
Is there specific care advice for sleeping?
Always loosely plait your hair before sleep so that the extensions don't tangle and create knots. 
Can I style my hair the way I want it?
Of course! We recommend that you take care not to pull the extensions while styling. If you like your hair curled or waved, use curling tongs or a wand preferably to a straightener. Same with blow drying, avoid pulling too much with your brush. If you want volume and root lift, do not put your head upside down to dry it. Only add root lift on your natural hair, never on the areas that have extensions in.
Do I need to put products on my hair before styling?
Yes, your extensions are 100% natural hair and they will require to be protected in the same way as your natural hair. Use heat protection spray or cream before you style with heated tools. Apply serum afterwards to keep the moisture inside your hair.
My extensions do not look great after 3 days of no shampooing, is that normal?
Your hair will need to be washed roughly every 3 days to remove the oil from your scalp, like usual. In-between washes, make sure that you brush your hair regularly with a soft bristle brush so that they are detangled and look styled again. 
I swim a lot – will this be a problem for my extensions?
If you are going to swim a lot with hair extensions, we recommend that you wear a cap and that you rinse your hair thoroughly afterwards. Chlorine can damage your hair extensions in the long run, as can having your extensions wet for a long time. The chlorine can also have an impact on the integrity of your hair extension's bonds causing them to loosen. Wash and dry your hair as soon as possible after you swim. 
Is there anything specific I should do to care for my extensions on my beach holiday?
If you cannot wear a cap while swimming, try to avoid wetting your hair if you go into the swimming pool or the sea. Otherwise, we recommend that you loosely plait your hair before swimming to avoid it getting tangled. 
Rinse off chlorine or sea water from your hair right after. Your hair will need to dry fully as soon as you are done swimming. Get the sun to dry your hair fast afterwards if you do not go back to your accommodation straight away. Take care not to get your hair tangled.
Can I remove my extensions at home?
Removing the extensions at home is not recommended as you can cause damage to your natural hair, scalp and the hair extensions. Removing hair extensions is best done in the salon by a professional.
Can I colour my hair with extensions at home?
Colouring extensions at home is not recommended as there is no predictability as to the outcome. Hair extensions, whilst made of natural hair, are specially treated and they could react to home hair colour by throwing out unwanted tones or an uneven result. 
I have heard that extensions damage natural hair, is that true?
The only way that hair extensions could damage your hair is if you do not follow the maintenance advice given or if extensions are not applied properly. 
At Live True London, our extensionists are highly trained, fully certified and experienced in applying, caring for and removing hair extensions.
You are in safe hands and can rest assured that we will give you the care and advice needed to properly and safely maintain your hair extensions.
Will I lose any of my own hair during the removal?
Each day, we naturally shed an average of 100 hairs. These shed hairs will accumulate on your hair extension bonds and, at removal, you may see some of these hairs on the bonds. Since you would have had the extensions in for some time, this shed hair could not fall naturally and, when the extensions are removed, is released and will fall away.
The hair that was not meant to fall naturally will stay and your hair will not lose any density – it will look the same as before you had your extensions fitted.
How long does it take to get hair extensions fitted?
Depending on how many packs you will have fitted, it takes roughly one and a half hours for a single pack. If you choose to add a colour service to your appointment, this will take a bit longer.
And if you're ready to book, make an appointment today using our online booking system
here
– easy as can be!
Live True London Clapham Salon | 020 7627 0169
Live True London Vauxhall and Nine Elms Salon | 020 7582 6312
Live True London Brixton Salon | 020 7924 9506