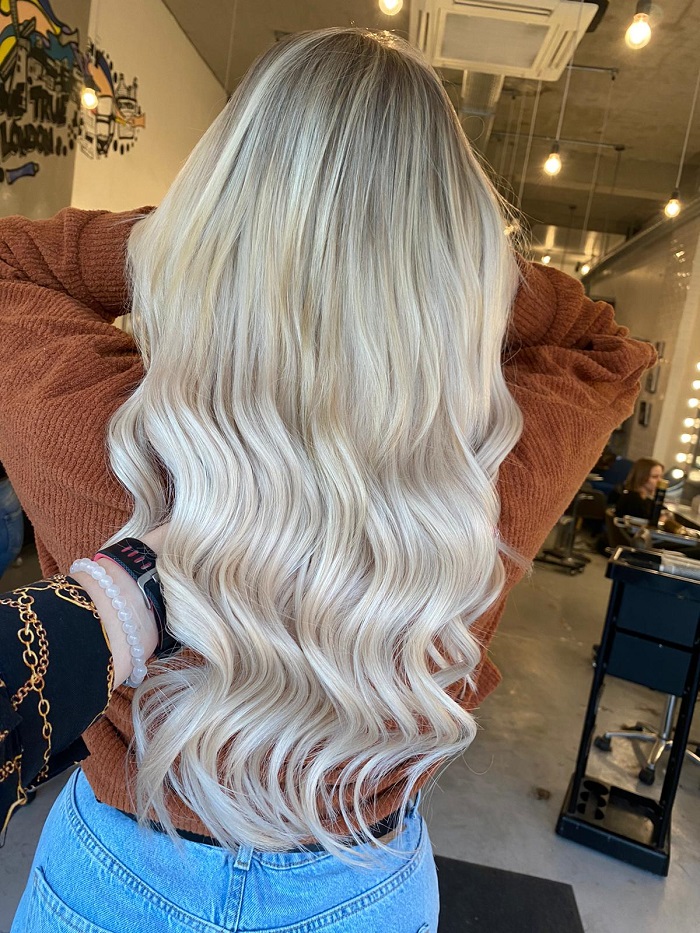 After, hair by Vicky at the Live True London Brixton Salon
The hair colour and the extension colour were blended seamlessly so that you cannot see that extensions were put in. We used only 1 colour here as the client wanting an overall creamy blonde. If your hair is highlighted, we recommend mixing different packs to add definition.
The goal when you have extensions is to create a look that will be natural. The added length will be noticed by people who already know you, however, new people that you meet will not be able to see that you have added length to your hair!
And if you're ready to book, make an appointment today using our online booking system here– easy as can be!
Live True London Clapham Salon | 020 7627 0169
Live True London Vauxhall and Nine Elms Salon | 020 7582 6312
Live True London Brixton Salon | 020 7924 950