Before and After, The Journey of Great Length with Hair Extensions
We love hair extensions at Live True London, be it to add length, volume, or colour, we have a fully trained team of extensionists that will be ready to assist you.
This transformation was created to add length and density to the hair. Our client needed a change that would allow her to feel confident and comfortable wearing the extra length. Adding length needs to be built meticulously so that the hair also looks healthy and natural.
Hair by Vicky at the Live True London Brixton Salon
Here, we added 150g for nano rings to ensure density and thickness . Adding less will create the length but would look wispy.
Nano rings are a great method to use to wear extensions. They can move at 360° angle and will not stay stuck to your head, creating a lot of movement starting from the roots. Nano rings are 90% smaller than micro rings, making them the smallest extensions in the industry. They will be almost unnoticeable and will feel comfortable to wear. To fit them to your hair, no heat or glue is involved, the ring will be locked to your hair and no damage will be done while fitting or during removal. Endless personalisation is possible by mixing different shades and tones.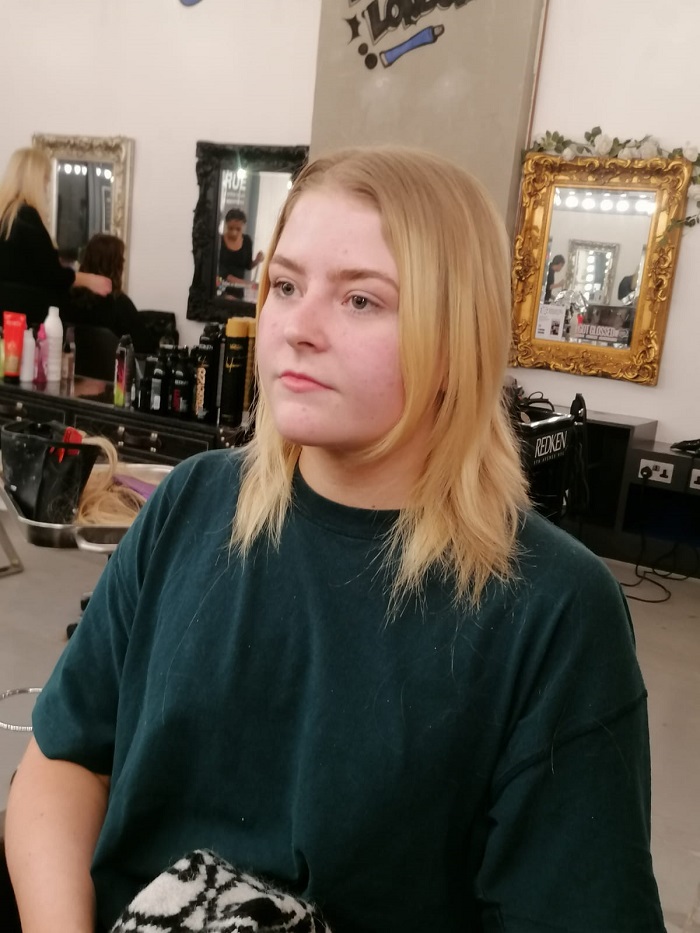 Before, at the Live True London Brixton Salon
Our client had fine hair and ends that needed more density. On this occasion, we decided that nano rings would suit her needs more than tapes. Nano rings were placed on smaller strands of hair which would allow more movement from the base of her hair. She was planning on wearing her hair with a lot of waves or curls and movement was needed.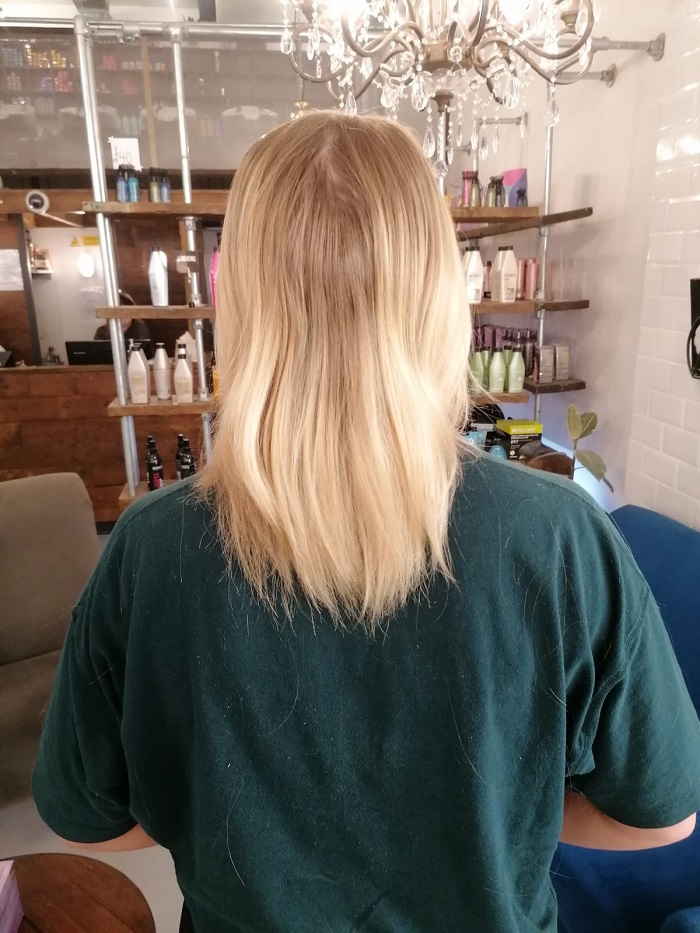 Before, at the Live True London Brixton Salon
Before applying the extensions, we have worked on the hair colour. It is important to colour the hair before the extensions are put in. We have created the colour using the Live True Balayage technique and we toned the hair afterwards so that shine and tone was added.
After, hair by Vicky at the Live True London Brixton Salon
2 packs of Beauty Works nano rings were added on this client which are around 150g. As she has naturally fine hair, we were able to achieve this look with 2 packs. If your hair is thicker, we would recommend more packs so that the final look is blended and natural!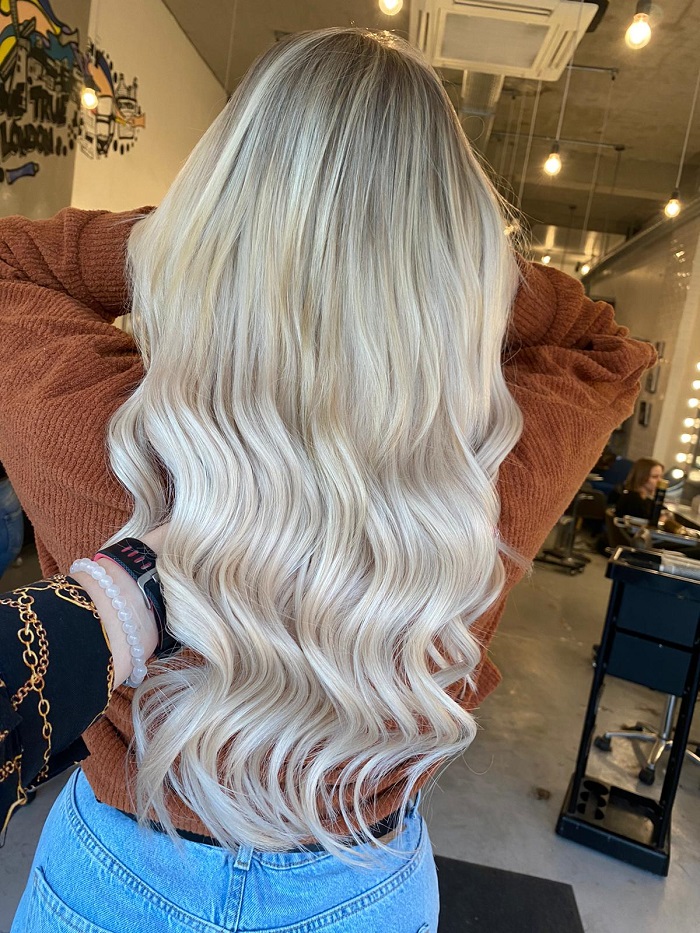 After, hair by Vicky at the Live True London Brixton Salon
The hair colour and the extension colour were blended seamlessly so that you cannot see that extensions were put in. We used only 1 colour here as the client wanting an overall creamy blonde. If your hair is highlighted, we recommend mixing different packs to add definition.
The goal when you have extensions is to create a look that will be natural. The added length will be noticed by people who already know you, however, new people that you meet will not be able to see that you have added length to your hair!
And if you're ready to book, make an appointment today using our online booking system here– easy as can be!
Live True London Clapham Salon | 020 7627 0169
Live True London Vauxhall and Nine Elms Salon | 020 7582 6312
Live True London Brixton Salon | 020 7924 950