How Should You Wear Your Hair To The Beach?
When it comes to summer, there's more on the style agenda than just bikinis and sundresses. Our hair, often the unsung hero of our beachside fashion ensemble, requires careful consideration, too. If you're looking for the ultimate inspiration to style your tresses for those sand and sea moments, you're in the right place. From the classic sea-salt waves to the avant-garde braided looks, Live True London's got you covered.
Beach outings, particularly in the midst of a British summer, often bring with them the blessing of a salty sea breeze, perfect for instilling a touch of the bohemian in your hair. To achieve the iconic beachy waves, wash your hair with a texture-enhancing shampoo, and allow it to dry naturally. Finish with a spritz of sea-salt spray to give your locks that divine just-stepped-off-the-surfboard look. Remember, the idea here is to look a little tousled, not perfectly preened. So, embrace the mess and let your hair move as freely as the ocean waves!
Sleek and Secure: The Beach-Ready Bun
If your beach day is filled with sporty activities like volleyball or a refreshing swim in the sea, you'll want a hairstyle that can withstand the rigours of a dynamic day without leaving you with a wild, windblown look. The answer is the sleek and secure beach-ready bun. Apply a lightweight smoothing spray – like the FUL Styling Spray – to tame frizz, pull your hair back into a low or high bun, and secure it with a durable hair tie. For a more romantic and sophisticated take, twist your hair into a loose chignon and secure it with hairpins. It's the perfect compromise between functional and fashionable.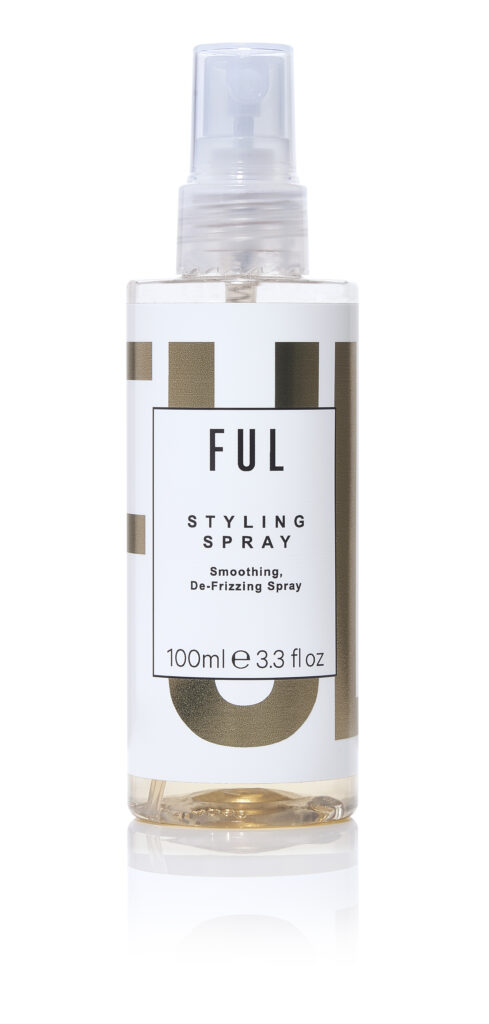 Fun and Flirty: Boxer Braids
Boxer braids have the unique advantage of being both trendy and functional. Not only will they keep your hair away from your face while you lounge, read or sunbathe, but they're also sure to draw appreciative glances. Starting from your hairline, divide your hair into two sections and braid each part all the way down, securing the ends with clear elastic bands. For a more relaxed look, gently pull at the braids to make them fuller and less 'neat'. Once you undo them at the end of the day, you'll have gorgeous, heatless waves ready for your evening plans.
The 'I-Woke-Up-Like-This' Look: Messy Ponytail
The messy ponytail is a foolproof classic. It's the epitome of effortless chic, and it's incredibly easy to pull off, even when you're on the go. Simply gather your hair loosely at the crown of your head and secure it with a hair tie. Then, using a few hairpins, add some volume and structure to your ponytail. You can also pull out a few face-framing strands to soften the look. The resulting carefree yet intentional appearance will make it look like you've just rolled out of a beach cabana looking this fabulous.
Extra Charm: Hair Accessories
This season, accessorising is key. Silk scarves, bejewelled hair clips, and colourful hairbands are all enjoying their moment in the sun. A vibrant headscarf can give you that Riviera-chic look in an instant, while decorative hairpins can add a touch of sparkle to your tousled waves or sleek bun. Experiment with different styles, colours and prints to discover what works best with your beach ensemble.
Remember, whatever hairstyle you choose, it's important to protect your hair from the harsh effects of sun, sea and sand. Use a UV-protection hair spray, hydrate your locks with a deep conditioner after your beach day, and give your hair a good comb-through to avoid any knots or tangles.
So, if you want to know how you should wear your hair to the beach them the answer is to let your hair down (or up!) and make a statement with your tresses this summer. Whether it's a lazy day soaking up the sun or an active afternoon in the waves, there's a hairstyle that's perfect for every beach occasion.