Should You Wash Your Hair Every Time You Swim In The Sea?
Summertime always ushers in a sense of freedom and joy that we long for during our somewhat dreary winters. Those seemingly never-ending, sun-kissed days bring not only a parade of dazzling dresses and tantalisingly cool ice-creams, but also offer us countless opportunities to immerse ourselves in the balmy embrace of the azure sea. But as delightful as these marine escapades may be, one vexing question persists: should you wash your hair every time you swim in the sea?
Let's dive deeper and find out more from the expert stylist at Live True London salons!
The Saltwater Soak: Yay or Nay?
Saltwater is, in moderation, a fabulous natural texturiser for hair, lending it that enviable beachy wave we all crave. The mineral content in the sea acts similarly to the salts found in our favourite texturising sprays, aiding in the creation of natural volume and beautifully tousled waves.
However, like most things in life, there is a 'but'. Salt can also be highly drying. Over time, repeated exposure to sea salt can strip the hair of its natural oils, causing it to become brittle and susceptible to breakage. So, while your hair might look stunning on the beach, long-term it could lead to some decidedly un-glamorous consequences.
The Chlorine Conundrum
Swimming in the sea isn't the only summer activity that might raise hair health queries. The glittering pools that beckon us from the pages of glamorous getaway brochures are filled with chlorinated water. While a godsend for keeping the water clean and clear, chlorine can be disastrous for our hair. The chemical can dry out hair and strip it of its natural shine, not to mention the potential for turning blonde hair a not-so-flattering shade of green.
Striking a Balance
So, where does this leave us? Should we abandon our mermaid fantasies and keep our heads firmly above the waves? Not necessarily. Like most aspects of beauty and wellness, the key is balance and care.
If you are a frequent sea swimmer, consider rinsing your hair with fresh water immediately after your swim. This can help remove the excess salt and minimise potential damage. Alternatively, you can coat your hair with a protective layer of conditioner before diving in, forming a barrier against the harsh effects of salt or chlorinated water.
Investing in a high-quality, hydrating shampoo, conditioner or hair mask, like FUL's Intense Moisture Hair Mask, is also a good move. Look for products specifically designed for post-swim care, which often contain ingredients like coconut oil or aloe vera to help nourish and restore moisture.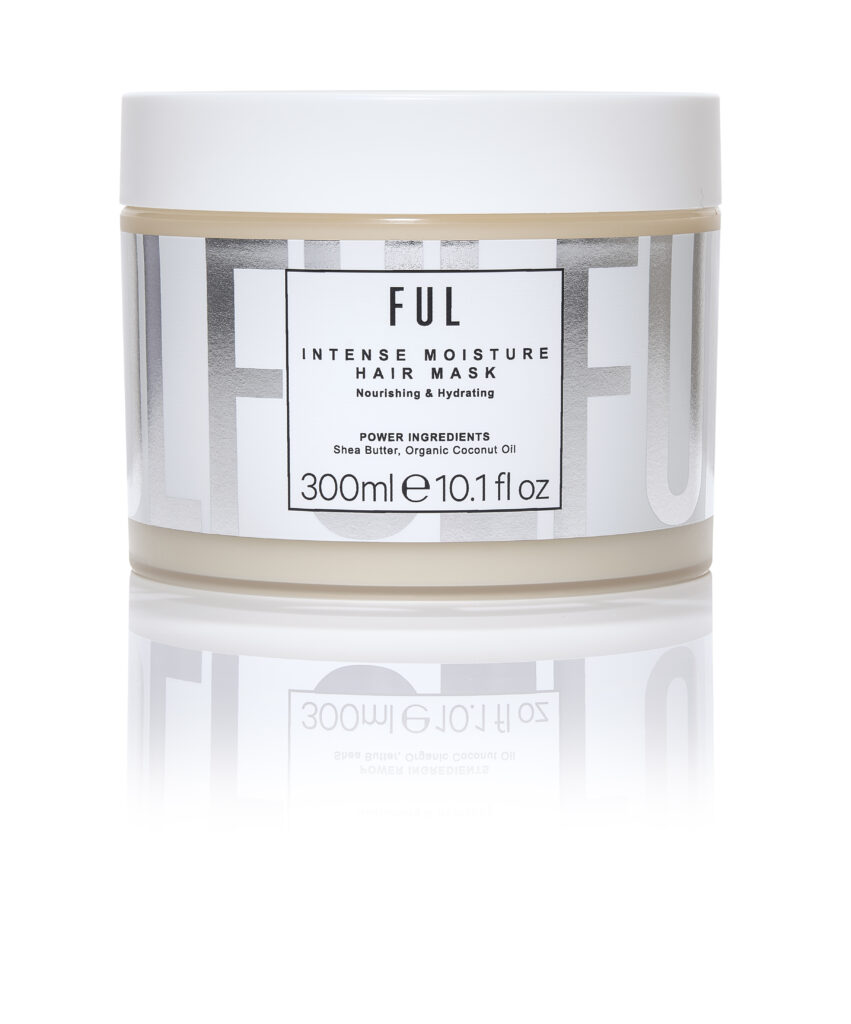 Remember, frequent washing can also strip hair of its natural oils, so try to limit your hair washing days to two or three times a week. Using dry shampoo or styling your hair differently on non-wash days can keep you looking fresh and glamorous, even when your hair is calling out for a wash.
Ultimately, there's no need to abandon your sea-swept look entirely; it's all about finding the right balance. So dive in, darlings! Let the sea and summer give you that tousled, beach-babe look. Just remember to care for your crowning glory afterwards. After all, as we all know, hair care is an integral part of the self-care journey.
Stay glamorous and enjoy the summer sun!