How To Style Your Hair After Being In The Sea
As the summer sun graces us with its warmth and cheer, many of us will find ourselves indulging in a frolic or two along the beautiful shores of our stunning British coastline. There's nothing quite like diving into the cool azure waters, letting the refreshing sea water immerse us in pure, unadulterated bliss. However, emerging from the sea, we're often left with tangles and knots, leading us to wonder, "How do we transform this mess into a chic, beachy look?" Fret not, because Live True London has got you covered!
Sea water, with its salt content, is Mother Nature's own texturizing spray. It gives your hair that beautiful, tousled look that's synonymous with an effortless beach vibe. To capitalise on this natural effect, while minimising the possibility of damage, here's a simple trick: after your dip, gently wring out excess water from your hair. Using your fingers, comb through your hair to detangle. Then scrunch up your hair in sections from the ends upwards. This encourages the formation of natural, loose waves. Let your hair air dry for that picture-perfect, sun-kissed, beachy look.
Braids are your best bet if you are looking for a stylish way to manage post-sea hair that's also a protective hairstyle. After your swim, comb through your hair using a wide-toothed comb. Create French or Dutch braids for an effortlessly stylish and functional look. As a bonus, when you unbraid your hair after a while, you will be rewarded with even more defined waves, giving your locks a more textured look.
For a quick, chic look post-beach, try the high ponytail with a twist. Gather your hair up high and secure it with a hair tie. Then, take a small section of hair from the ponytail, twist it around the hair tie and secure it with a bobby pin. This look is a simple way to glam up your post-swim hair and also perfect for transitioning from a daytime beach look to an evening cocktail party.
Accessorise
Don't underestimate the power of accessories to elevate your post-swim hair game. Colourful bandanas, stylish hair clips, or even seashells can be added to your beach hair to give it an extra oomph. They not only look super cute but also help keep your hair in check.
Moisturise
While the sea water can give you those coveted beach waves, it can also be drying due to the salt content. After your day at the beach, don't forget to rinse your hair thoroughly to get rid of salt residues. Follow up with a deep conditioning treatment or a hydrating hair mask, like the FUL Intense Moisture Hair Mask. This will restore the moisture balance, leaving your hair soft, shiny, and ready for the next beach day.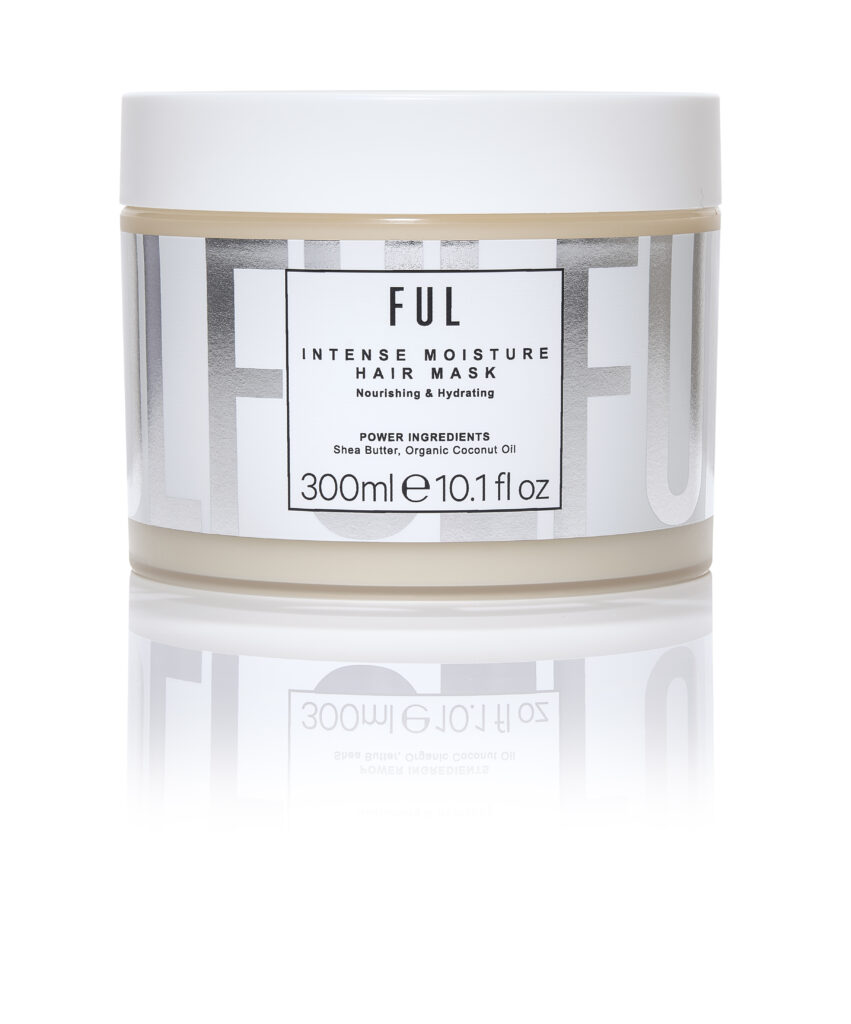 Remember, beach hair doesn't have to be a bother. With these simple tips of how to style your hair after being in the sea, you can easily transform your post-sea tresses into a glamorous, chic hairdo. So, go ahead and enjoy those sea dips without a worry, because stunning hair is just a few steps away. Stay glamorous, darlings!