STYLES FOR LOW MAINTENANCE AUTUMNAL HAIR
As we find ourselves well into autumn and 2020 proves to be a busy, stressful time for us all – it seems we'll need to adopt hairstyles that are both low maintenance and good-looking.
Colour by Yonny at the  Live True London Clapham Salon
Here, we share four styles that don't require constant care this autumn:  
▪ Foiliage – Foiliage is a blended balayage where you blend super close to the root which will not only give you an amazing blend but an amazing grow out period up to 6 months. This is the ultimate low maintenance autumnal hair colour!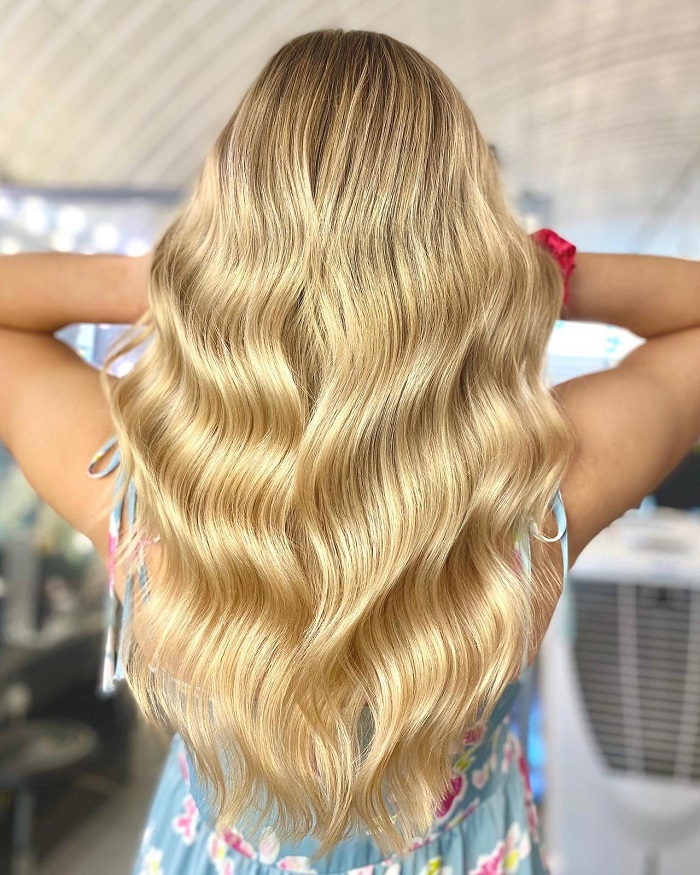 Balayage by Ludo at the Live True London Clapham Salon
▪ All Over Colour – an all over colour is the easiest to maintain as you will just have to come in for a colour once every 8 weeks (depending on how your hair grows). 
▪ Gloss – A Glossing is super easy and takes 30 minutes. It highlights your natural hair colour by adding a gloss to keep the hair nice and shiny and super strong.
Colour by Carrie at the  Live True London Brixton Salon
▪ Freehand Balayage – By adding a couple of subtle pieces it not only adds  dimensions but is not as demanding as a full head of highlights where you need to  keep coming in for your roots to be topped up.
Book in for your hair colour appointment today and don't forget to add Olaplex to your colour to keep your hair looking healthy!
Live True London Clapham Salon | 020 7627 0169
Live True London Vauxhall and Nine Elms Salon | 020 7582 6312
Live True London Brixton Salon | 020 7924 9506