Our Favourite Hair Products: Your Ultimate Haircare Arsenal
In a world inundated with hair care products, each promising to provide a solution to our hair woes, it can be a Herculean task to choose the right ones. Fear not, for we've delved into this vast sea of products and emerged with the true gems. These are our top picks that have transformed our hair routines into a luxuriously effective ritual.
FUL London's Intense Moisture Hair Mask
Kicking off our favourites list is a product that has truly taken our hair hydration game to the next level. The FUL's Intense Moisture Hair Mask is the secret weapon your hair has been longing for. This mask offers an indulgent treatment for your locks, packing an intensely hydrating punch.
Enriched with nourishing ingredients, this mask works to restore hydration to dry, thirsty strands, promoting smooth, glossy hair that's resilient and touchably soft. It's the perfect remedy for those looking to bring life back to their parched tresses which is why it's one of our favourite hair products.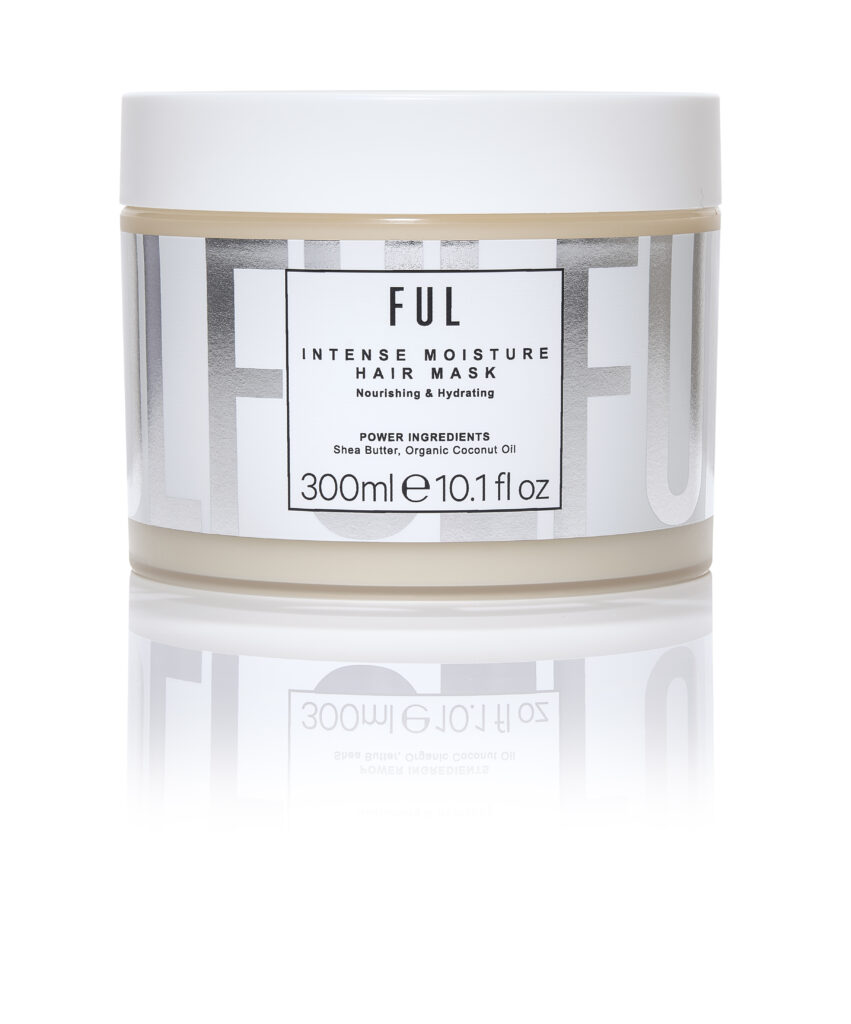 Redken All Soft Shampoo and Conditioner
Say hello to a shampoo and conditioner duo that's made us rethink our hair washing routine: Redken's All Soft Shampoo and Conditioner. This dynamic duo has proved its worth time and time again, revitalising our locks from the root to the tip.
The Redken All Soft Shampoo works its magic by gently cleansing and softening your strands. Follow it up with the Redken All Soft Conditioner, and you have a match made in haircare heaven. This conditioner treats your hair to an extra dose of softness, leaving it feeling silky and looking shiny.
FUL London's Styling Spray
Looking for that perfect product to help style your locks with ease? Look no further than FUL's Styling Spray. This versatile spray has made our list of favourites for its ability to provide just the right amount of hold, without weighing hair down.
Whether you're trying to maintain your beachy waves or keep your sleek blowout in place, this styling spray ensures your hairstyle stays fresh throughout the day. Not only does it hold your look, but it also adds a beautiful shine that elevates your style from good to drop-dead gorgeous.
Olaplex 4 and Olaplex 5
Last but definitely not least, we have the iconic pair that's taken the beauty world by storm: Olaplex No 4 Bond Maintenance Shampoo and Olaplex No 5 Bond Maintenance Conditioner. Olaplex has become synonymous with hair repair, and this dynamic duo is a testament to the brand's effectiveness.
Olaplex No 4 works at the molecular level to mend broken hair bonds, effectively treating and preventing damage from heat styling, colouring, and other harsh treatments. Follow this with Olaplex No 5, and you'll achieve a level of silky smoothness and strength you've only dreamed of. It's a transformative experience that leaves your hair not just looking healthier, but being healthier.
There you have it – our top haircare picks that have proven themselves to be the superheroes of our hair routines. From hydrating and softening to styling and repairing, these products embody the best of haircare innovation. So go ahead and give them a try – your locks will thank you! After all, there's no greater joy than discovering products that transform everyday hair routines into extraordinary beauty rituals.