Short Bobs – The Perfect Match For Your Face Shape
Recently, short bobs have re-emerged in the style spotlight, proving once again that it's a timeless classic. However, with such a distinctive cut, the burning question often is: will a short bob suit my face shape? Fear not, we're here to shed some light on this very query.
The Short Bob and Face Shapes
A short bob is a versatile and modern cut that reaches between the ear and just above the shoulders. The beauty of this style lies in its adaptability to different face shapes with minor tweaks. Here's a guide to which short bob variation suits each face shape:
1. Round Faces:
For those with round faces, adding some length in the front can create an elongating effect. An asymmetrical short bob, longer in the front and shorter in the back, adds angles and reduces the appearance of roundness.
2. Oval Faces:
Blessed with the most versatile face shape, those with oval faces can rock almost any bob style. However, a classic short bob, where the hair is cut at the same length all around, often looks particularly stunning.
3. Square Faces:
Square faces, characterised by a strong jawline, can be complemented by a short bob with soft layers and a side-swept fringe. This style softens the angular features and brings balance to the face.
4. Heart Faces:
Heart-shaped faces, wider at the forehead and narrower at the chin, can benefit from a short bob with added volume at the bottom. This style balances out the proportions of the face, drawing attention away from a broader forehead.
5. Long Faces:
For those with long or rectangular faces, a short bob with a blunt fringe can create the illusion of width, helping to balance out facial proportions.
Styling Your Short Bob
Once you have chosen the right short bob for your face shape, it's time to consider styling. Here are a few ideas:
1. Sleek and Straight:
Straightening your bob can give a chic, polished look. This style works great for those looking for a more professional or refined image.
2. Wavy Bob:
Adding waves or curls to your bob can give it a fun, playful vibe. This style is perfect for a more casual or romantic look.
3. Textured Bob:
By adding texture to your bob, you can achieve a trendy, modern style. Use a texturising spray, sea salt spray or styling spray, like FUL's Styling Spray, to add that 'just off the beach' feel to your hair.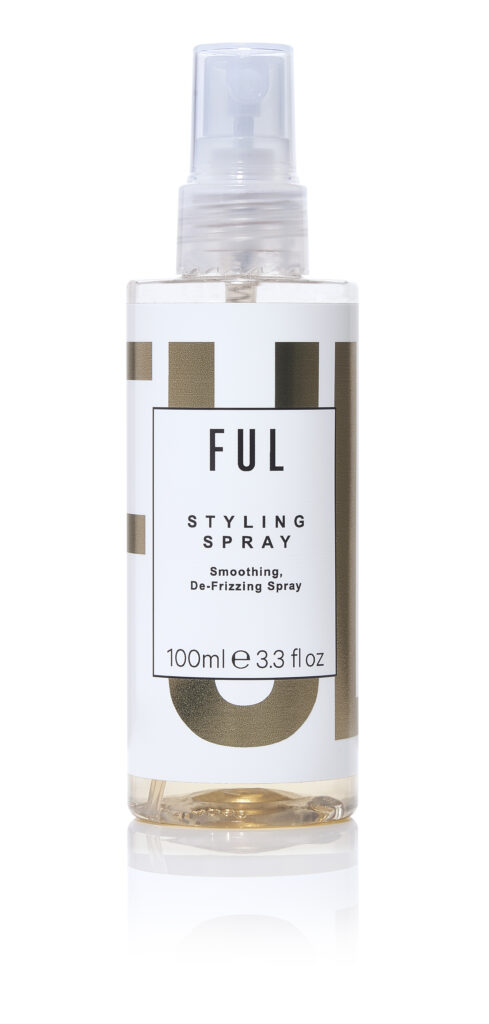 The charm of short bobs lies in its adaptability. Remember, the best look is the one that makes you feel fabulous, so don't be afraid to play around and experiment with your hair.
In the world of hair trends, one thing is certain: there's a bob for every face shape, and it's all about finding the one that lets your confidence shine. So, why not visit a Live True London hair salon to have your short bob done.