The Most Popular Mid Length Hairstyles
When it comes to hairstyles, the middle ground is often overlooked, with the pendulum swinging between dramatic pixies and mermaid-esque tresses. But mid-length hair, that sweet spot hovering between the chin and shoulders, offers a world of possibilities. Chic, versatile, and flattering, mid-length styles can be as daring or as subtle as you like. Let's explore some of the most popular mid-length hairstyles that are turning heads this season.
1. The Shag
Drawing inspiration from the 70s, the modern shag haircut is all about texture and movement. Ideal for those with naturally wavy hair, the shag focuses on choppy layers, razored ends, and often incorporates a fringe. It's effortlessly cool, easy to style, and works brilliantly with the natural flow of mid-length hair.
2. Layered Lob
A longer version of the classic bob, the 'lob' has been the go-to cut for chic simplicity. Add some layers to this, and you get a beautifully versatile hairstyle that suits all hair types. The layers can add volume to fine hair and take away bulk from thick hair, making it a universally flattering option.
3. Beachy Waves
Perhaps the epitome of effortless style, beachy waves bring a casual, laid-back vibe to mid-length hair. With the help of some sea salt spray or a styling spray, like FUL's Styling Spray, or skilled use of a curling wand, you can achieve loose, tousled waves that look like you've just stepped off a sun-soaked beach.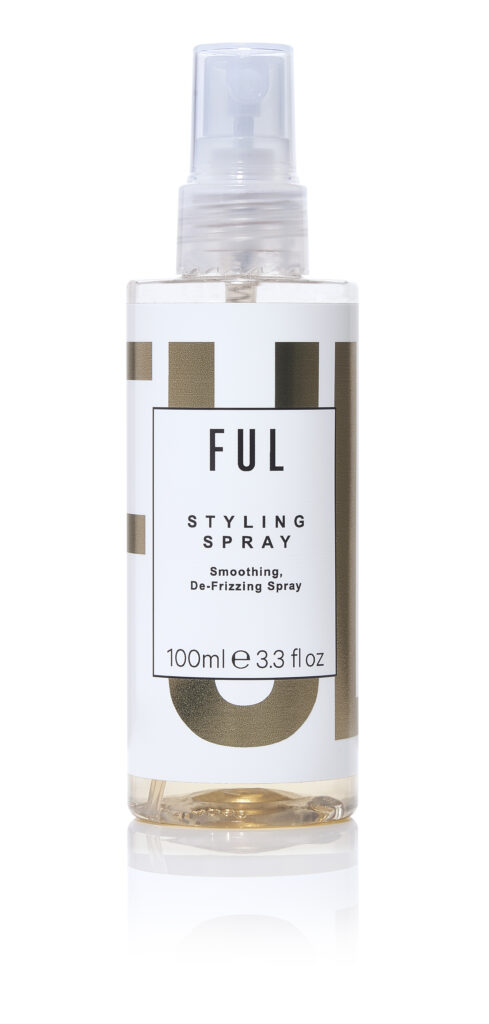 4. Sleek and Straight
For those who prefer a polished, sophisticated look, sleek and straight mid-length hair never goes out of style. This style works best on healthy, well-maintained hair, so regular trims and deep conditioning treatments will keep it looking its best.
5. Curtain Fringe with Mid-Length Cut
The curtain fringe, named for the way it frames the face, has made a major comeback. Pair this with a mid-length cut, and you have a hairstyle that's chic, current, and flattering on various face shapes. The fringe draws attention to the eyes and cheekbones and adds an extra dimension to the overall look.
6. Blunt Bob
Blunt bobs are the epitome of chic. They exude confidence, sophistication, and timeless style. A blunt bob at mid-length not only allows for more versatility in styling but also adds an illusion of density to the hair, making it perfect for fine hair.
7. Braided Accents
A creative way to spice up mid-length hair is by incorporating braids. Whether it's a braided crown, side braids, or just a small braided section, this can add a playful or elegant touch to your style.
Conclusion
Mid-length hairstyles are a trendy choice that offers versatility and style without the high maintenance of long hair or the commitment of a short cut. They are adaptable, with styles to suit every hair type, face shape, and lifestyle. By experimenting with different looks and techniques, you can make your mid-length hair a statement of your personal style. Remember, the best accessory you can wear is confidence. With these stunning mid-length hairstyles, you're sure to find the one that will make you feel fabulous and uniquely you. So, why not visit a Live True London hair salon to get your new mid length hairstyle.