Soho Gel Manicure – Why We Love It
We are now offering gel manicures at Live True Soho, located on bustling Wardour St. The ideal one stop shop for hair and nails, you can now grab a soho gel manicure while your colour is processing. It's time to be more you!
Here's why we love a gel manicure…
Long lasting
Gel manicures are longer lasting than regular polish – typically 2-3 weeks with careful hands! Regular manicures tend to last 7-10 days, depending on how much you do with your hands, and will typically chip or fade before then. Your Gel Manicure will last much longer, and will stay looking fresh and shiny.
Added protection
If you are prone to weak, splitting nails, a soho gel manicure can give you added protection by sealing in your nails against the elements. This is especially useful if you work somewhere where your nails will get repeatedly wet or you use your hands a lot, such as manual labour or arts and crafts.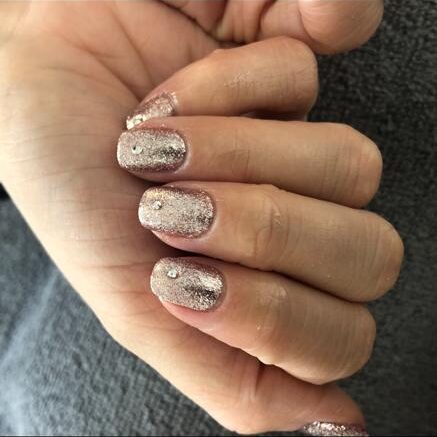 Quick drying
Under a gel lamp, gel polish cures instantly. No more accidental smudges or waiting until the polish is completely hardened, you can get up and back to work straight away. Gone are the days of reaching into your bag for your phone or keys after a manicure and accidentally nicking your fresh nails!
Experiment with nail art
While gel polish cures instantly under a lamp, it stays wet for a long time until then. This leaves plenty of opportunity to experiment with nail art on your soho gel manicure – especially art that you might not be able to do on regular nail polish.
Looks and feels like natural nails
Gel polish is applied in thin layers, meaning it stays flexible and acts more like a natural nail. This is unlike acrylic or normal nail polish, which stays brittle and can hurt more if impacted.
Ready to book your Soho gel manicure?
Live True London are an independent, award winning salon with four salons throughout London.
Live True London Soho Salon | 020 4531 4743
Live True London Clapham Salon | 020 7627 0169
Live True London Vauxhall and Nine Elms Salon | 020 7582 6312
Live True London Brixton Salon | 020 7924 9506