The Hottest Colours for Summer 2021
1. Baby-lights – Baby-lights are a growing trend this summer. This super soft technique will allow your hair to look bright and natural at the same time. The roots are more blended with the natural hair than with classical highlights. This colour style can also be used to face frame and contour to add the right amount of light around the face. It can be perfect if you love having your hair up during the summer. Baby-lights great to create multi-tonal colour busting with dimension. Perfect to embellish hair that looks dull.
Red Balayage at the Live True London Brixton Salon 
2. Red Hair – Red hair can have a vast spectrum, and many forget that it has the faculty to brighten the features and make you look healthy and well. Depending on your complexion there is always a red tone to suit you. Strawberry blonde, bright coppers, deep and glossy red, all of these can be applied as all over colour or with highlights, balayage or an ombre. Speak to your stylist to see which red is best for your skin tone!
Brown at the Live True London Vauxhall and Nine Elms Salon

3. Hazelnut to chocolate – Browns and brunettes are often forgotten. This summer, chocolate colours are very much in. Shiny and multi-tonal, try a brunette balayage to add movement to your hair.
4. Warm blondes – For this summer, the trend is towards to warm and natural. Buttery blonde, sandy blonde and honey are some of the hottest colours for summer 2021. Warm is always more flattering on any skin tone and will be a great way to counterbalance the lack of holiday destinations this year while still feeling good about yourself!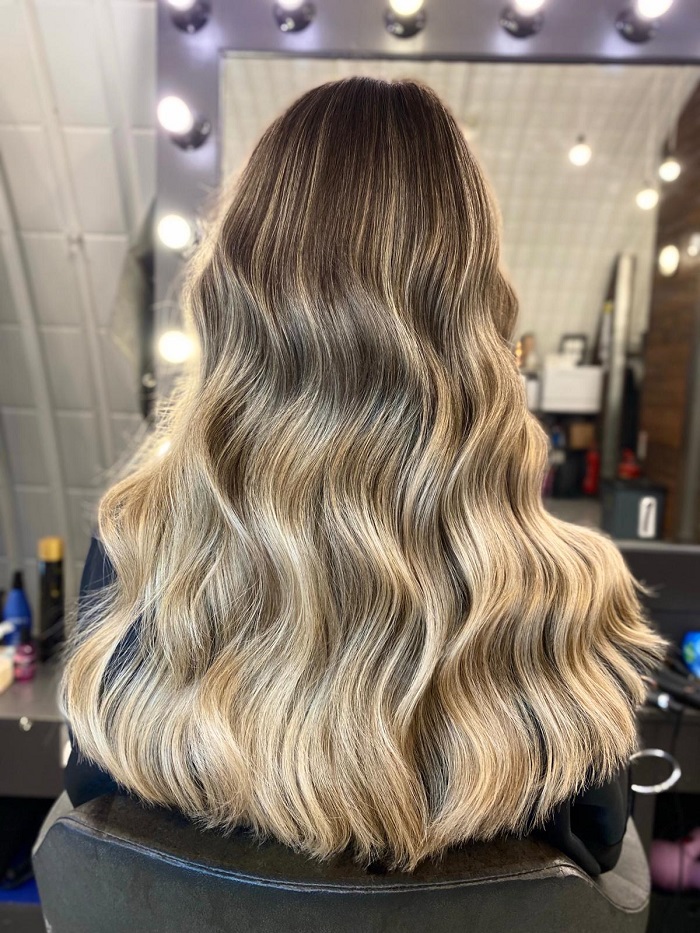 Warm blonde at the Live True London Clapham North Salon
5. Bright blonde – Full head of lightener is very trendy, and it is a great match when your skin is slightly tanned. This all-over bright blonde colour can be combined with baby gold, baby pink or baby blue for the most adventurous. Suitable for those with short to medium length hair, we recommend it styled sleek with a bob.
Live True London Clapham Salon | 020 7627 0169
Live True London Vauxhall and Nine Elms Salon | 020 7582 6312
Live True London Brixton Salon | 020 7924 9506