Summer 2021 Haircut Trends
This summer, a lot of the trends are going back to a more natural style. A bit wavy or shaggy and the fringe is very much in demand!
Here are our top summer haircut trends: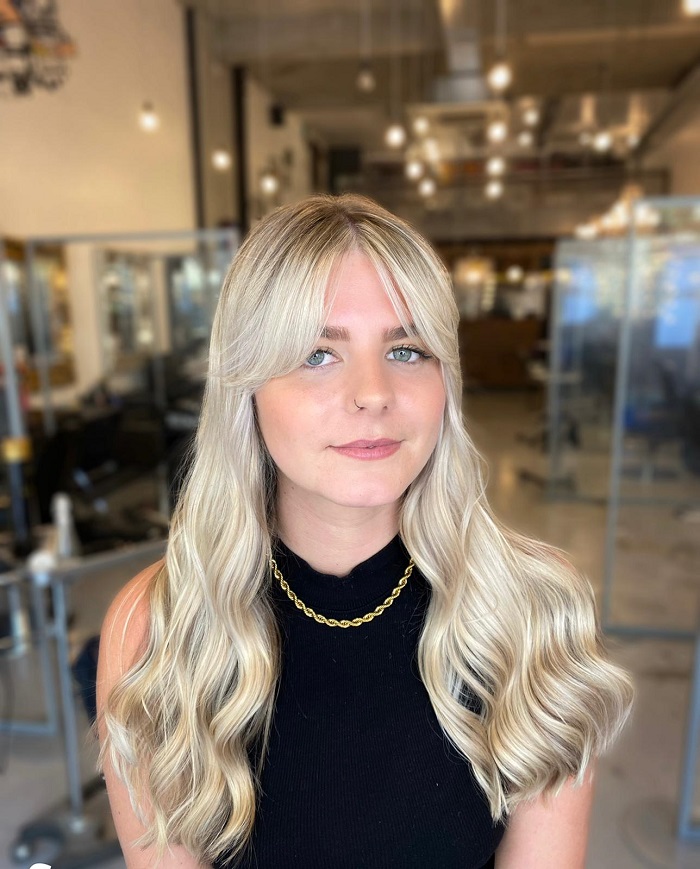 Curtain fringe at the Live True London Brixton Salon
1. Long layers – This has been popular for a number of years and it will not go away anytime soon. Long layers can add movement to long hair that needs a little "je ne sais quoi" to boost it. Easy to manage, it allows the hair to be styled straight and sleek or bouncy and curly.
2. Shaggy bob – Bobs are incredibly versatile cuts! They can be worn very short or slightly long with a lot of layers and feathering techniques to create a shaggy effect. Use a wand or curling tongs to obtain your desired result!
Shaggy bob at the Live True London Vauxhall and Nine Elms Salon
3. Curtain fringe – The curtain fringe is this season's hot must have look! It will help soften your overall look while being on trend. Depending on the style you want, this look will need more maintenance in terms of styling at home.
4. Side fringe – Soft and volatile, this type of fringe is the easiest option for people that don't want to commit to fringe maintenance. Perfect for long hair that needs to break the sleek look and give gentle movement around the face.
Reinvented mullet at the Live True London Clapham North Salon
5. Blunt fringe – Go for a blunt fringe for a more edgy touch to your style. This fringe can either be done in a straight line or with a slight curve. This is the perfect fringe to pair with a bob or with shaggy layers.
6. Mullets – Mullets have come back in style. Give movement and length to your hair, try adding a few extensions for a more dramatic effect or to increase the volume on the sideburns or the nape.

Live True London Clapham Salon | 020 7627 0169
Live True London Vauxhall and Nine Elms Salon | 020 7582 6312
Live True London Brixton Salon | 020 7924 9506