Praised by many as the hub for the LGBT+ community, fashion, culture, and nightlife, Soho has built its status as London's trendiest place over the last few decades, where many of the world's elite convene regularly. Based in the heart of London, surrounded by Oxford Circus, Piccadilly, Mayfair and Fitzrovia, Soho doesn't cover much ground however this small area makes up for it in spades bringing immense wealth, and with it come the spectacular venues that Soho has to offer. Swanky bars, traditional pubs, and a wide array of restaurants from all around the world.
BARS AND CLUBS

Among all the best venues in Soho, comes Ronnie Scott's Jazz club taking the podium. With such a rich heritage and reputation, the famous Jazz Club is a must for a casual post-dinner visit, classy date, or just to listen to some world-class music with your friends. The unique seating arrangement means you get a great view of the band from wherever you're sitting. The level of service and quality of the cocktails leaves Ronnie Scott's unmatched from its counterparts. Definitely worth a visit.
Looking for a blues bar in the middle of Soho? Ranked as one of the top venues in London, Ain't Nothing but… is London's original blues bar, based on Kingly Street. This electric venue will entice you with its friendly staff, great prices and an amazing atmosphere, where they play live blues not just once, but twice every night. Now that's something! If you're looking for a boogie and a buzz, this ain't nothing but the place to be. 
ATTRACTIONS

For such a small area of London, Soho sure does have a few special surprises in store. If you're a Harry Potter fan (let's be honest, most of us are), step inside Soho's Harry Potter Mecca, The House of Minalima. Open daily from 12am-7pm, this incredibly popular gallery features work from Miraphora Mina and Eduardo, the revered duo that came together to create what we know as the world of Harry Potter. Not only can you go and see all the recognisable works of art created for the films among other pieces of work, but you can scan through the four floors of Harry Potter and Fantastic Beasts artwork, all of which are available to purchase! Enough said.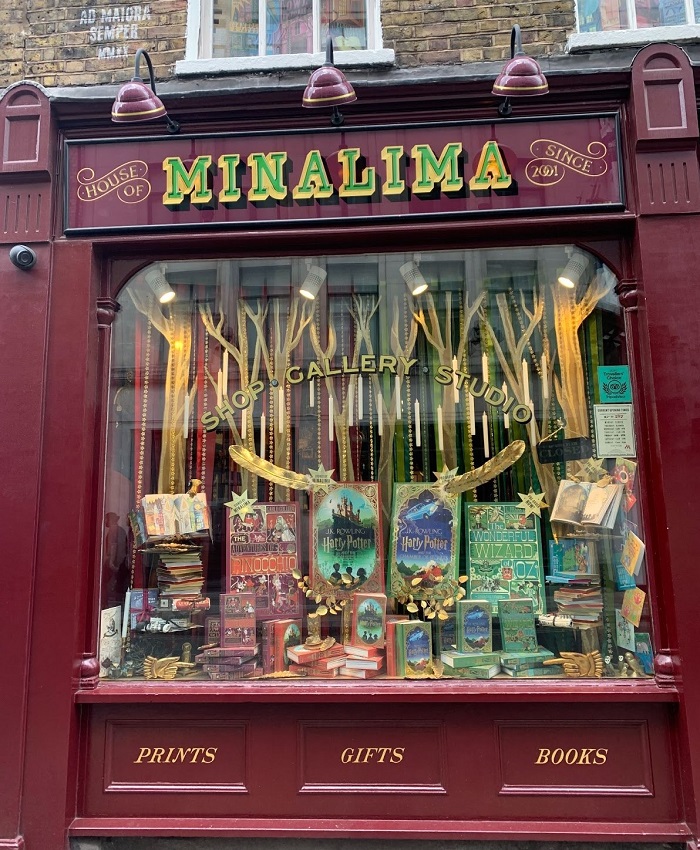 If you've never heard of Carnaby street, well, you should have. Just off Regent's street, close to Oxford Circus underground station, this pedestrianised shopping paradise is one of Soho's most famed attractions for fashion and lifestyle consumers, displaying a diverse selection of independent boutiques, fashion outlets and some of London's best restaurants, including the likes of
Dishoom
and
Polpo
. Frequented mostly during the winter months, Carnaby street is a wonderful place to go for a wander and to experience all that it has to offer. 
LIVE TRUE LONDON SOHO
Based at 173 Wardour Street, our Soho Salon is only a 7 minute walk from Oxford Street and Tottenham Court Road Tube Stations. We provide a full service of hair care, ranging from a full Balayage, to a simple blow dry, we've got you covered. Whatever you need, we can do it for you and where better than the hottest place in London.
Book your appointment now at Live True London or call _________ and get the look you've been waiting for. 
Our other salons:
Live True London Clapham Salon | 020 7627 0169
Live True London Vauxhall and Nine Elms Salon | 020 7582 6312
Live True London Brixton Salon | 020 7924 9506