Two Toned Hair Colour Trend
Cinema can certainly influence hair trends! Cruella has been the influence for the very popular two toned hair colour trend.
The two-tone colour trend can be worn with vivid colours to create polar opposites of the colour spectrum such as white and black or blue and orange or if you feel a little less adventurous a more subtle transition such as copper and red are also possible.
Two-Toned colour at the Live True London Clapham North Salon
Great with curly or long hair for its divide and originality, the two-tone colour can be worn on shorter hair with a shift in its axis. You can have one tone to accentuate the longer part of an asymmetric cut and the second tone highlighting the sorter part of that cut.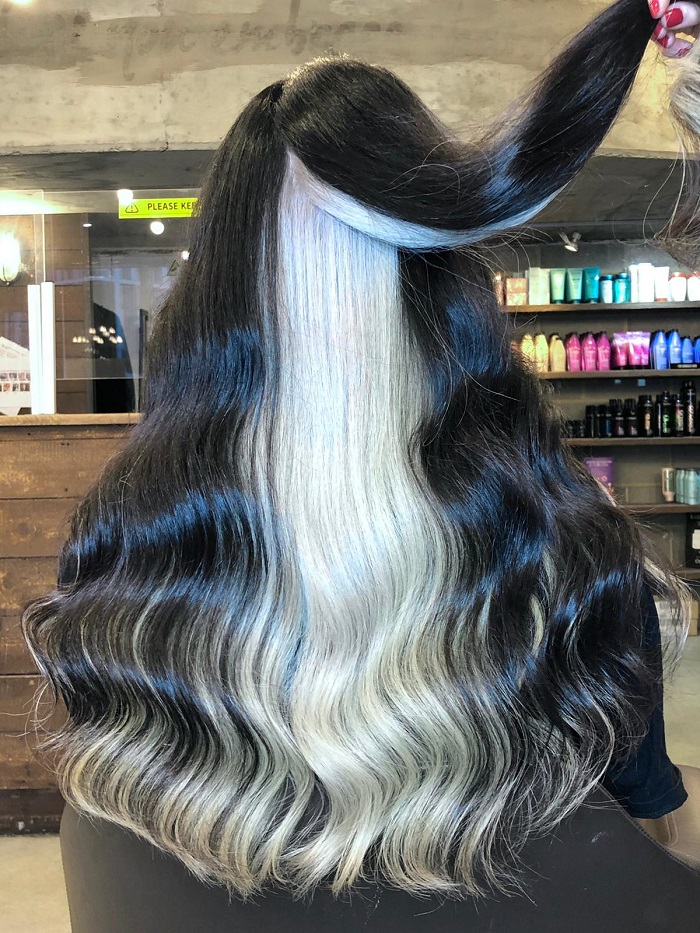 Two-Toned colour at the Live True London Vauxhall and Nine Elms Salon
Another variation is to have a lighter colour on the top half of the head and a darker one on the bottom part, Dua Lipa wears it particularly well. Not to be confused here with an ombre, the two-tone look will have the full section coloured from roots to tips to create its originality.
Imagination is the limit to play around here, and your stylist will be able to tailor this technique to you specifically.
Live True London Clapham Salon | 020 7627 0169
Live True London Vauxhall and Nine Elms Salon | 020 7582 6312
Live True London Brixton Salon | 020 7924 9506