Top Balayage Looks Brixton in 2021
2021, what a year. It's no surprise that with the challenges 2021 gave us, brighter and more innovative styles have emerged from our Brixton salon. Given that Brixton is both a hotspot for creatives and a cultural melting pot, we've seen a wide array of unique styles that paved the way for 2022's exciting new trends to come. Let's have a look back at the top balayage trends in Brixton that took 2021 by storm.
Iced Balayage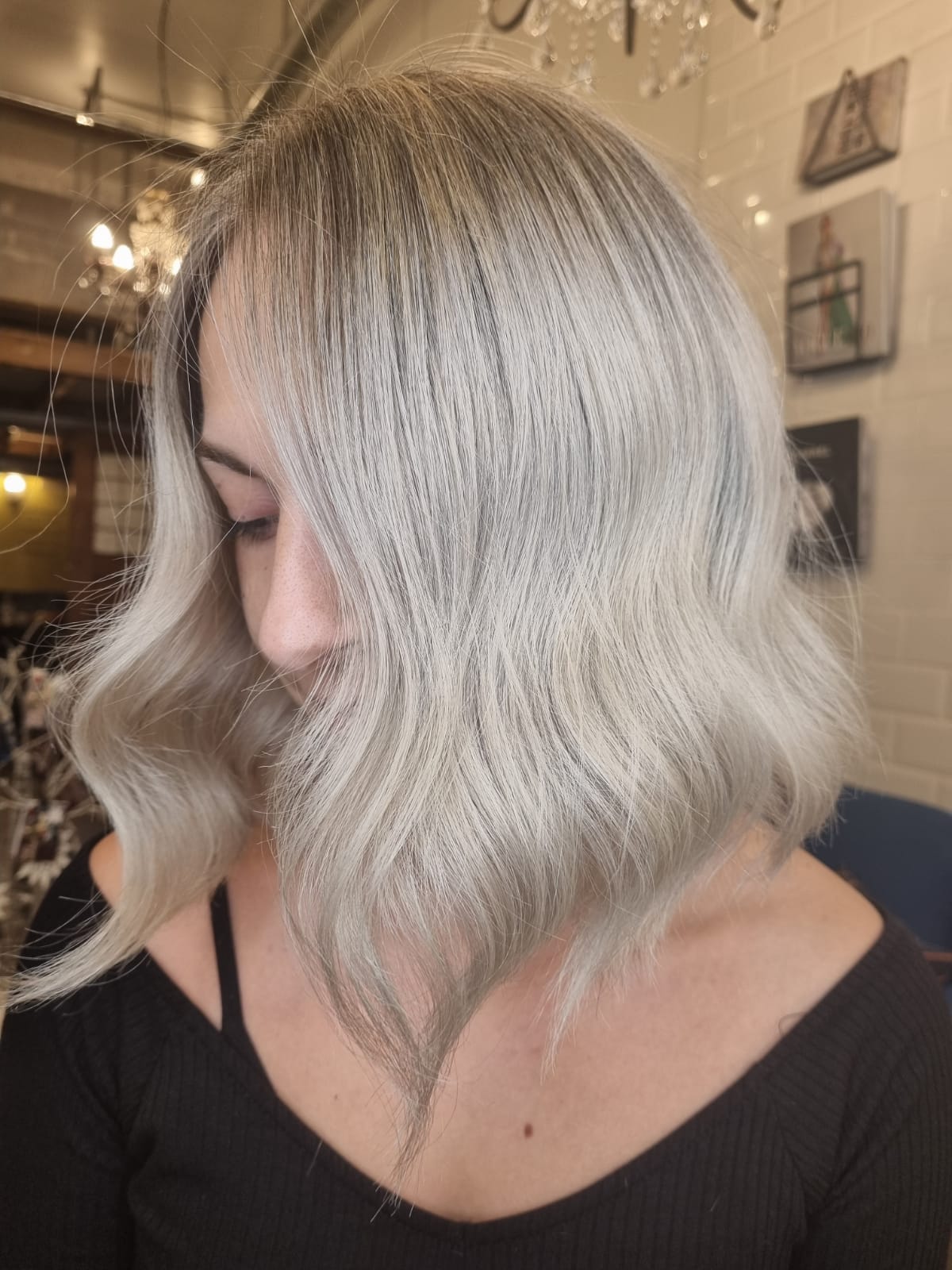 Icy Balayage by Abbie
Adding in silver tones to a more natural toned balayage to create an eye-catching icy colour has been popular this year, and we love this cool toned look.
Dimensional Balayage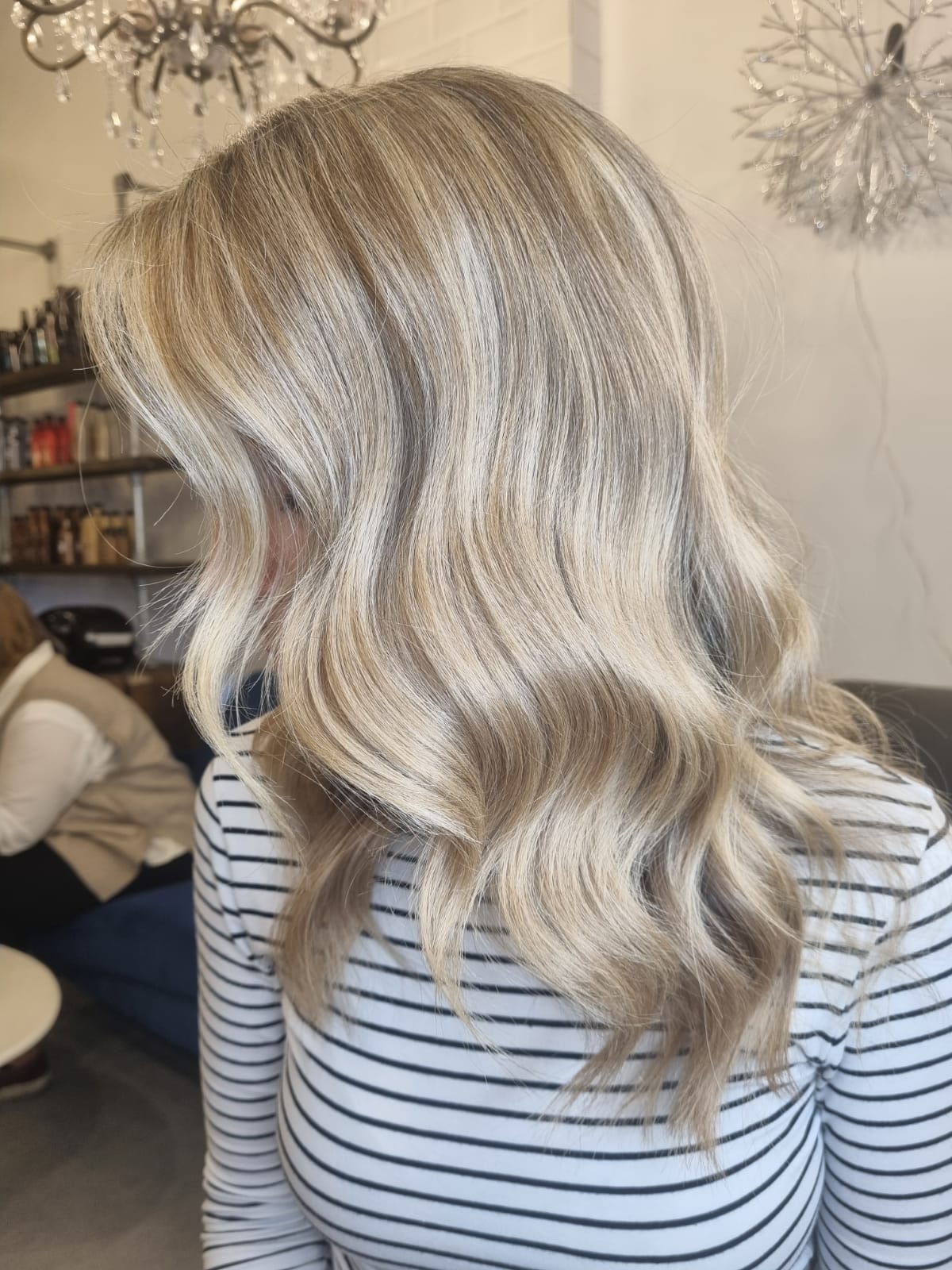 Dimensional Golden Blonde Balayage by Abbie 
We've seen a real rise in customisable dimensional balayage techniques, and it's easy to see why. This mix of balayage, highlights and lowlights creates a gorgeously natural look that's full of movement.
Copper Balayage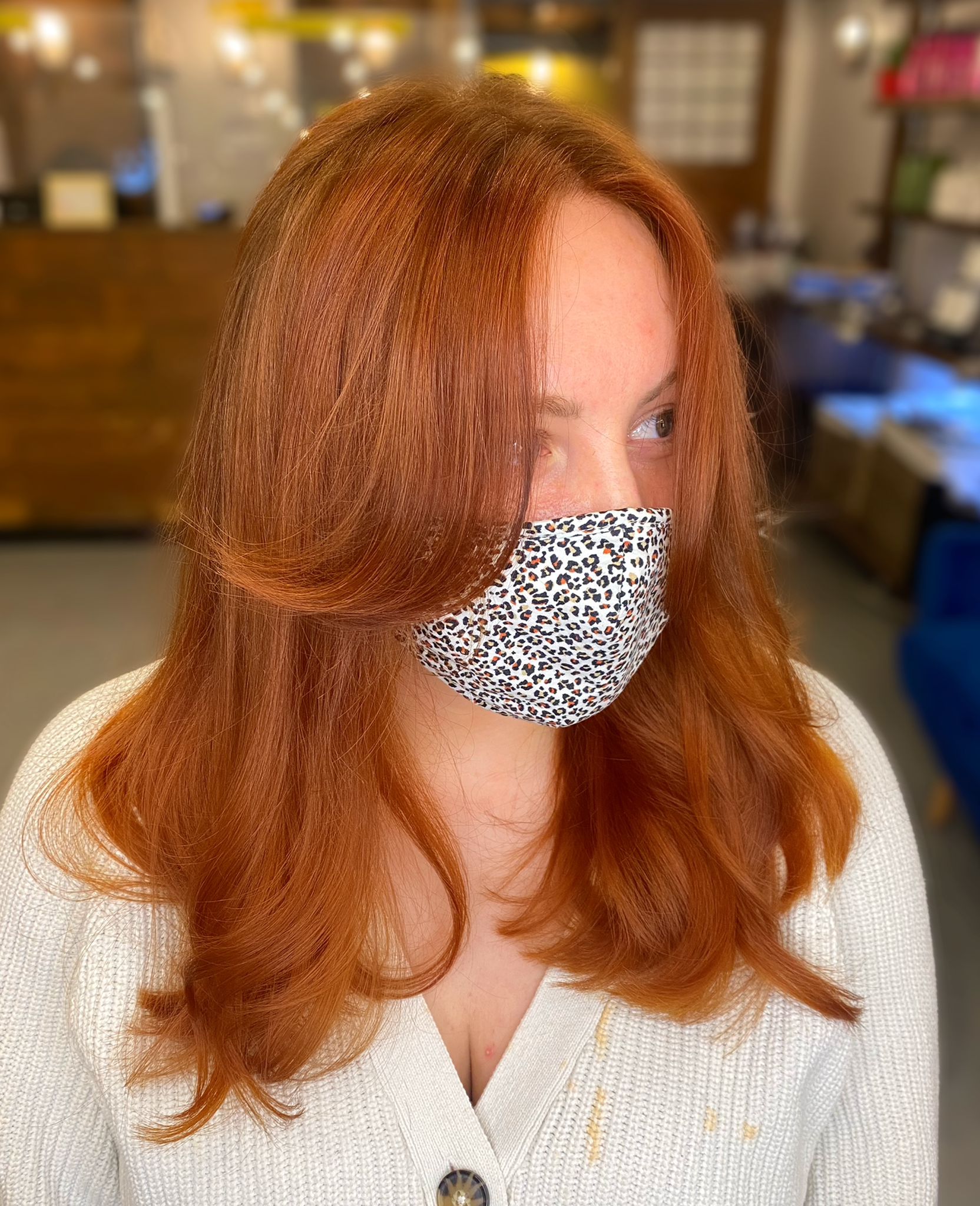 Copper balayage by Bea
Probably the defining colour of 2021, the copper balayage rose in popularity this autumn after being seen on a number of celebrities and models. We love the diversity in tones this colour offers, so no matter your skin tone or taste there's a copper shade for you. This is one of our top balayage looks Brixton.
Toffee Balayage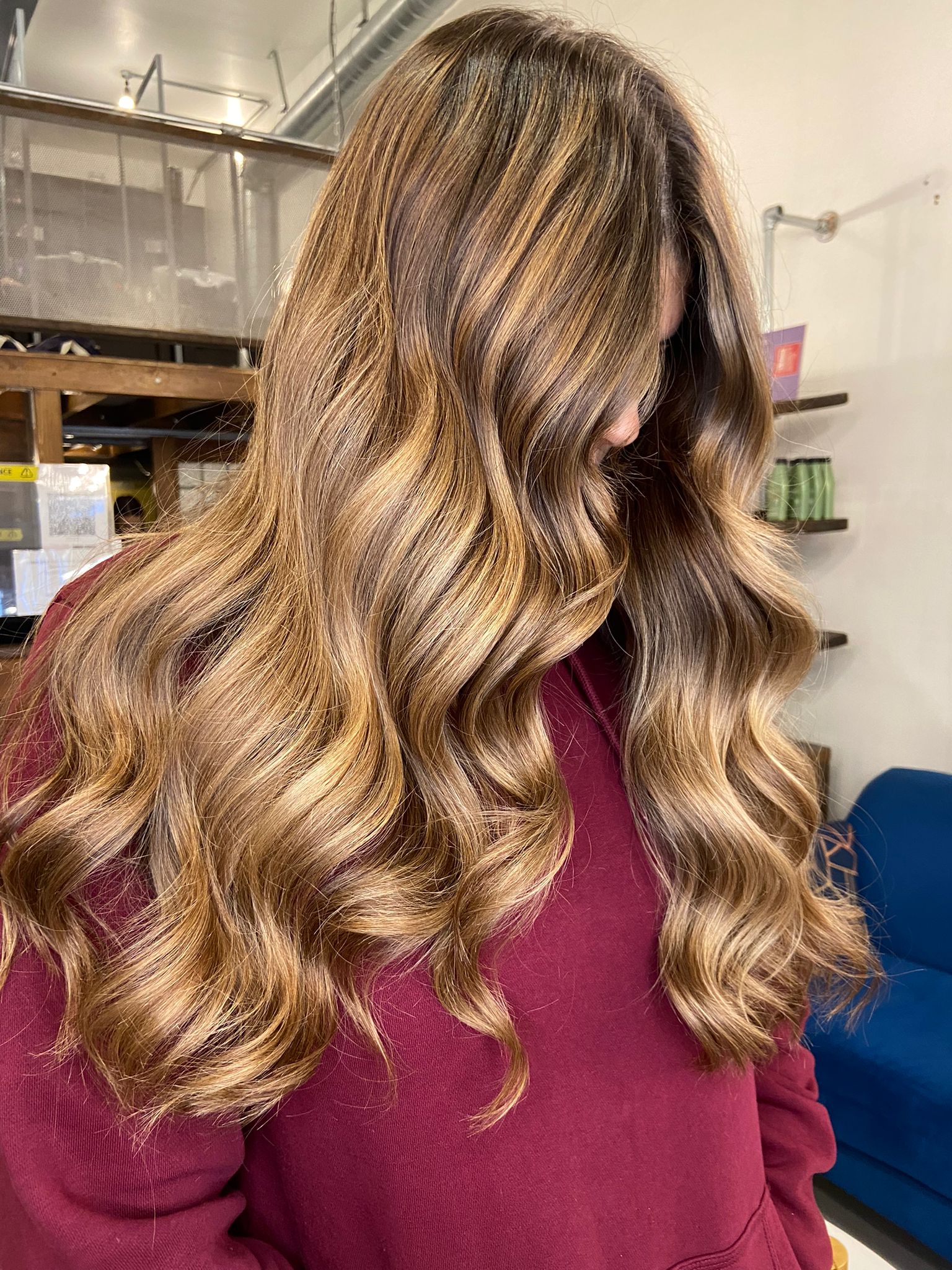 Buttery Toffee Balayage by Diogo
With the rise in coppery hair tones, this more natural buttery spin on the more loud red look has seen an uptick in popularity.
Bronde Balayage
Bronde balayage by Diogo
Iridescent and pastel looks have been huge this year, and we love this fresh and daring colour palette!
Sun-kissed Balayage
Sun-kissed blonde balayage by Diogo
This timeless option is going nowhere! A natural sun-kissed balayage is low maintenance and gives you that just-back-from-holiday glow.
Chili Chocolate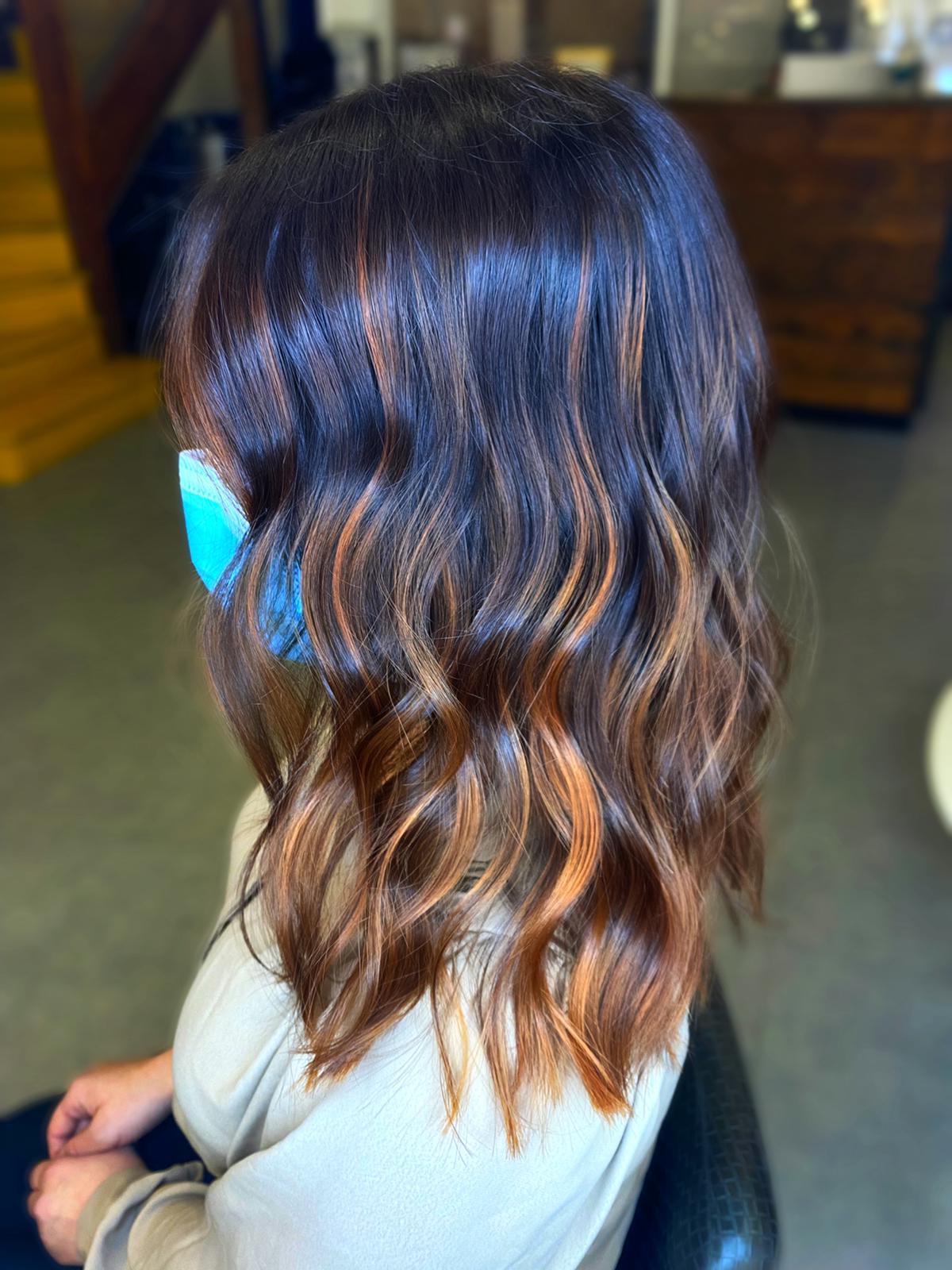 Warm Copper Balayage by Bea
This brunette spin on the copper trend has seen a rise in popularity this year – mixing a classic chocolate melt balayage with more auburn and red tones to create this warm and fiery look.
Unicorn Balayage
For the more daring individuals, the unicorn balayage will always be a head turner! We love this radiant purple, green and orange look as well as more monochromatic moments with a wash of blue shades.
Ready to try one of these balayage looks? Book your next session today.