Blow dry Clapham – Our Favourites Live True London Salons
Blow dries are a huge service in our Clapham salon. Whether it's for an event, wedding or a important work meeting you need to look the part for, our guests love to drop by for a style-up. Here is the lowdown on our most requested blow-dry styles.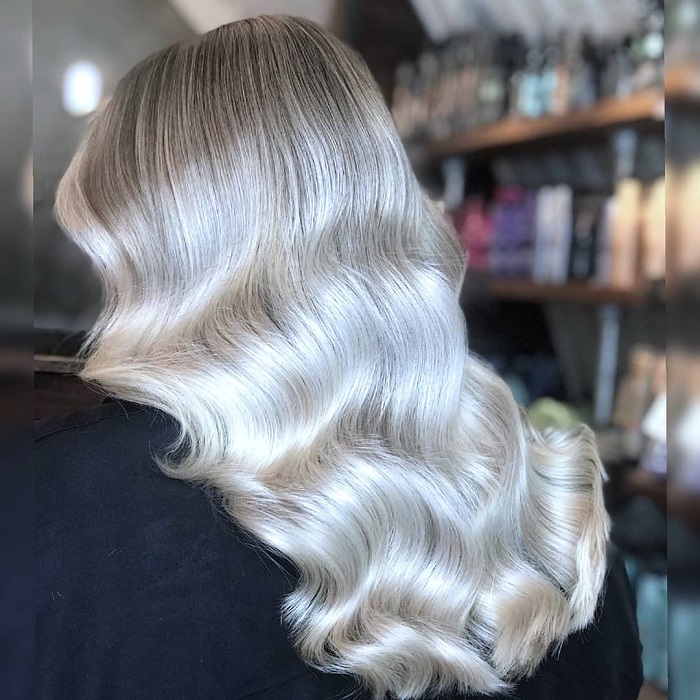 Blow Dry Clapham – Hair by Paula at the Live True London Clapham Salon
The high pony
Though this is an up-style, do not be fooled into thinking there has been no blow-dry effort made here. Most up-styles need a good foundation. You need to smooth out any unwanted shape is the hair, including those annoying fly away ones! Then simply back comb for support, arrange into a high pony in the back and finally bring the front sections back and twist around the pony so no visible hair bands are seen.
Glam waves
A firm favourite in our Clapham salon, this style is constantly requested. Once all the hair is smoothed out using a paddle brush, waves are added at a horizontal angle and curling away from the head. This creates a more defined curl which we then go in and use a flat bristle brush to tease them out and bring the waves together. Finish with hairspray and a little shine gloss and you are red carpet ready!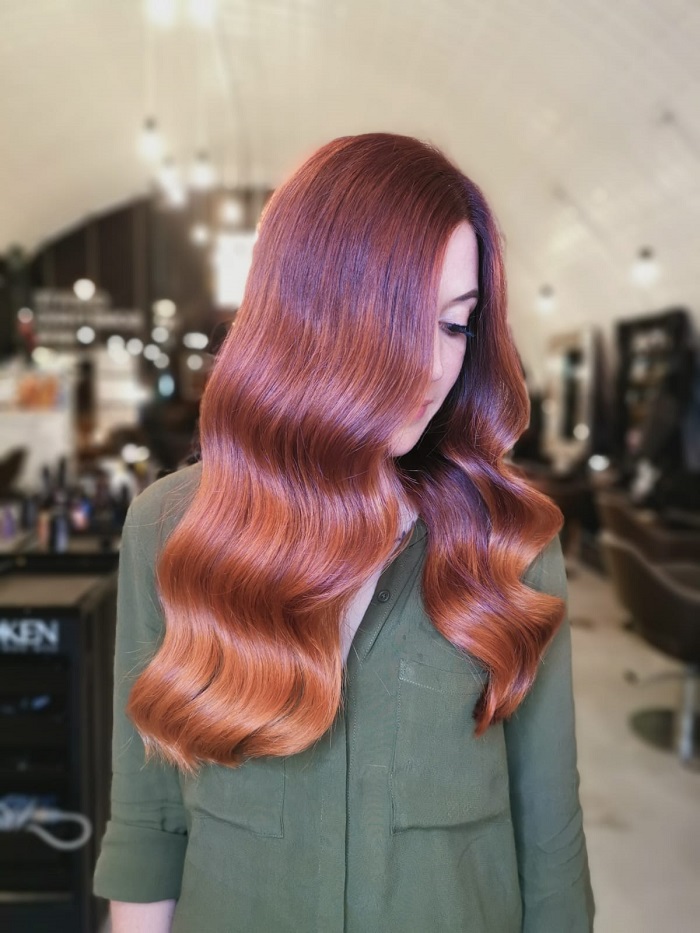 Hair by Paula at the Live True London Clapham Salon
Beach waves
A highly requested style especially in sunnier times, this look is all about movement, relaxed volume and a whole load of texture. This look work on anything between a short and choppy bob to longer, layered locks. Best results come from using a medium barrelled hair tong and twist-curling the hair in different directions. Finished by spraying salt spray onto your hands and raking through the hair, scrunching for uber texture! When you can't go to the beach, we bring the beach to Clapham!
Balayage by Ludovic at the Live True London Clapham Salon
Undone waves
Our most popular blow-dry style is perfect for every look and every occasion. This brings the texture of a beach wave, with the little finesse of a glam wave. Using a medium iron we curl parallel to the head and wave in a downwards motion, in 2 inch thick sections. At the end we will rake a little serum through to seal the ends but break up the perfect curled sections to give it a more undone, natural look.
If you're ready to book, make an appointment today using our online booking system here– easy as can be!
Live True London Clapham Salon | 020 7627 0169
Live True London Vauxhall and Nine Elms Salon | 020 7582 6312
Live True London Brixton Salon | 020 7924 9506